If Allan Phang charged a ringgit for every time he received a confused or sceptical response from explaining what he does for a living, he would have collected a heap of money by now. Having built his career in the niche sports industry, Allan explains what the industry is like and how he successfully became a Regional Head of Marketing and PR in the field today.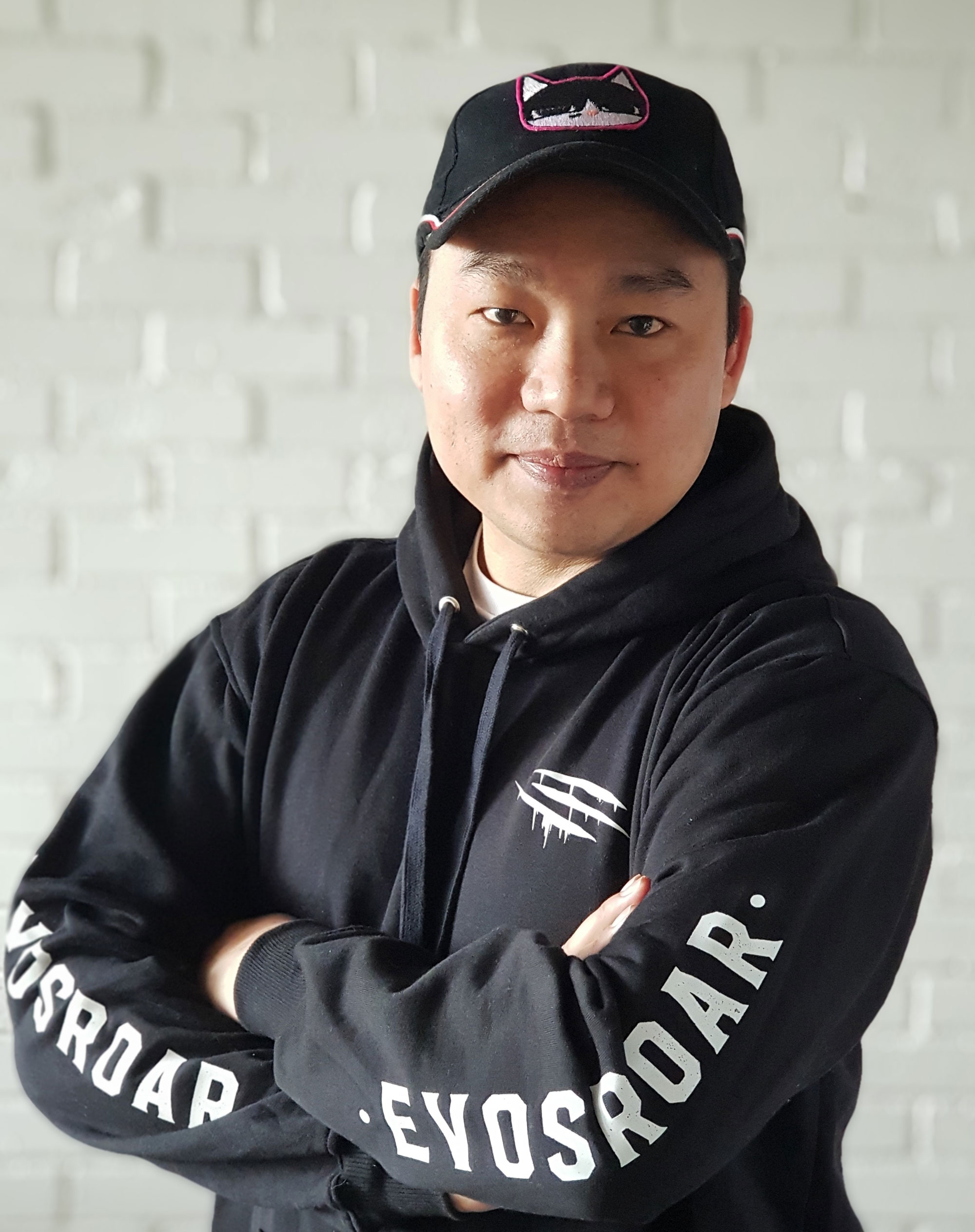 Allan Phang, a former business student of INTI International College Subang is currently the Regional Head of Marketing and PR at EVOS Esports – Southeast Asia's leading esports organisation
Born and raised in Petaling Jaya (PJ), the 39-year-old suburbanite shared that he initially felt like he had a different head start compared to his peers when growing up.
"It wasn't until I was in school that I realised I was slightly different from my peers. My father passed away when I was really young and my mother had to single-handedly raise me and be the sole breadwinner for the family. It felt strange at first to have only one parent, but I grew to appreciate my mum more as I got older," shared the only child of Mrs Phang Beng Choo and Mr Phang.
Allan added that he was extremely grateful to his mother because if not for her hard work, he would not have received the opportunity to enter INTI International College Subang (INTI) where the opportunity to join the industry came knocking.
"I was approached and asked to co-found a paintball company while I was studying at INTI. Little did I know I would eventually helm my first professional role as a Senior Business Development Manager in the company and inevitably be exposed to the world of niche sports," shared Allan, who also expressed that he actively participated in sports and outdoor activities such as camping, basketball, futsal, and soccer from a young age.
Allan explained that it was through his role that he better understood the market and its works.
"Niche sports, such as professional fishing, frisbee, paintball, and many more, often caters to specific demographics with a specific set of interests and needs. Compared to sports such as football or basketball, niche sports competitions are often not as widely followed amongst communities and brands, and it was my job to educate brands and people about what niche sports was about," explained Allan.
Allan shared that he was fortunate to join the industry, because the skills he would pick up during his 15 years in the paintball industry would eventually help him in his next niche sports career as the Head of Esports for AirAsia.
"I joined AirAsia as a Regional Group Commercial for Ancillary Income and picked up an interest in esports whilst working in the company. My interest was noticed by both the co-founders of AirAsia, Tony Fernandes and Datuk Kamarudin, who eventually supported and empowered me to spearhead strategic esports initiatives in the company. Since I already had prior experience in educating brands about niche sports, the transition to esports was not difficult," shared Allan.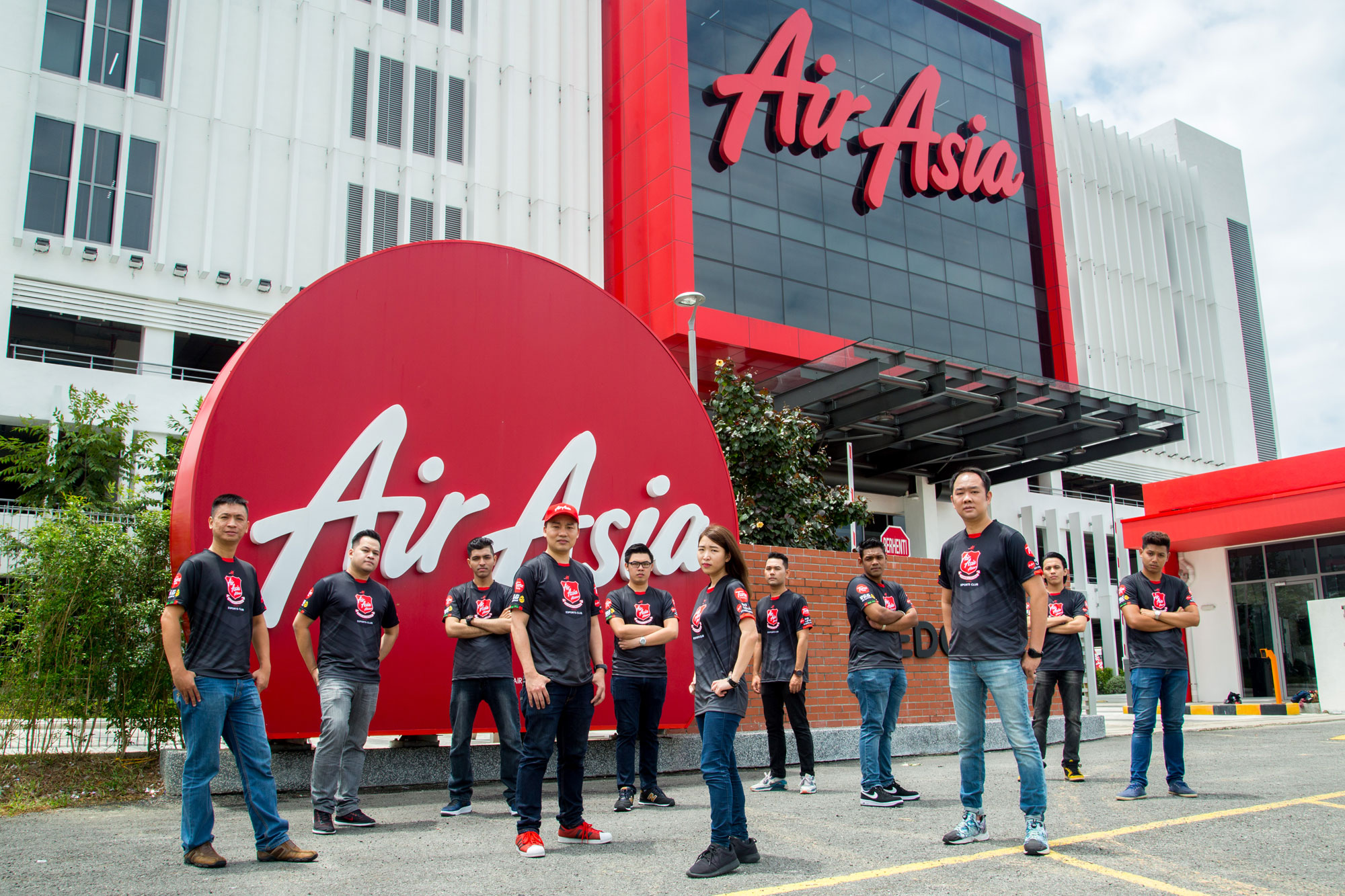 Allan (third from left) has been a professional in the niche sports industry for over 20 years now
With his new found passion, Allan garnered several successes through his new role in AirAsia, including successfully collaborating with Alisports on the World Electronic Sports Game – Southeast Asia, forming an internal esports club for AirAsia employees, and organising viral campaigns with the esports community. These successes eventually led him to his current role in EVOS Esports – Southeast Asia's leading esports organisation where he currently heads the organisation's regional marketing and public relations efforts.
When asked how his tertiary education experience at INTI had helped him make it in the niche sports industry, Allan said, "I developed my organisational and interpersonal skills through participating (and winning) several competitions, interacting with people from all walks of life and organising orientation sessions with INTI's Student Council – INTIMA."
The enthused individual added, "I also learnt a lot about team management and sportsmanship by actively participating in the extra-curricular activities INTI organised through their clubs and societies. These experiences came in helpful when I had to manage 200 teams across 30 countries while I was working as an International Liaisons Director in the paintball industry!"
From feeling different while growing up to now becoming a prominent esports professional, there is no stopping Allan with his love for sports. Living out his passion, he says he will continue to advocate and raise awareness about niche sports for as long as he is able to.