With the rise of the service economy, Global Business Services (GBS) takes centre stage in business operations as it centralises work, governance, and business practices into a single location to capture additional value for scalability, lower costs and optimised processes. With trends that cut across information technology, human resources, accounting, finance, procurement, legal, engineering research and development, and even big data analytics, the GBS sector shines bright in Malaysia.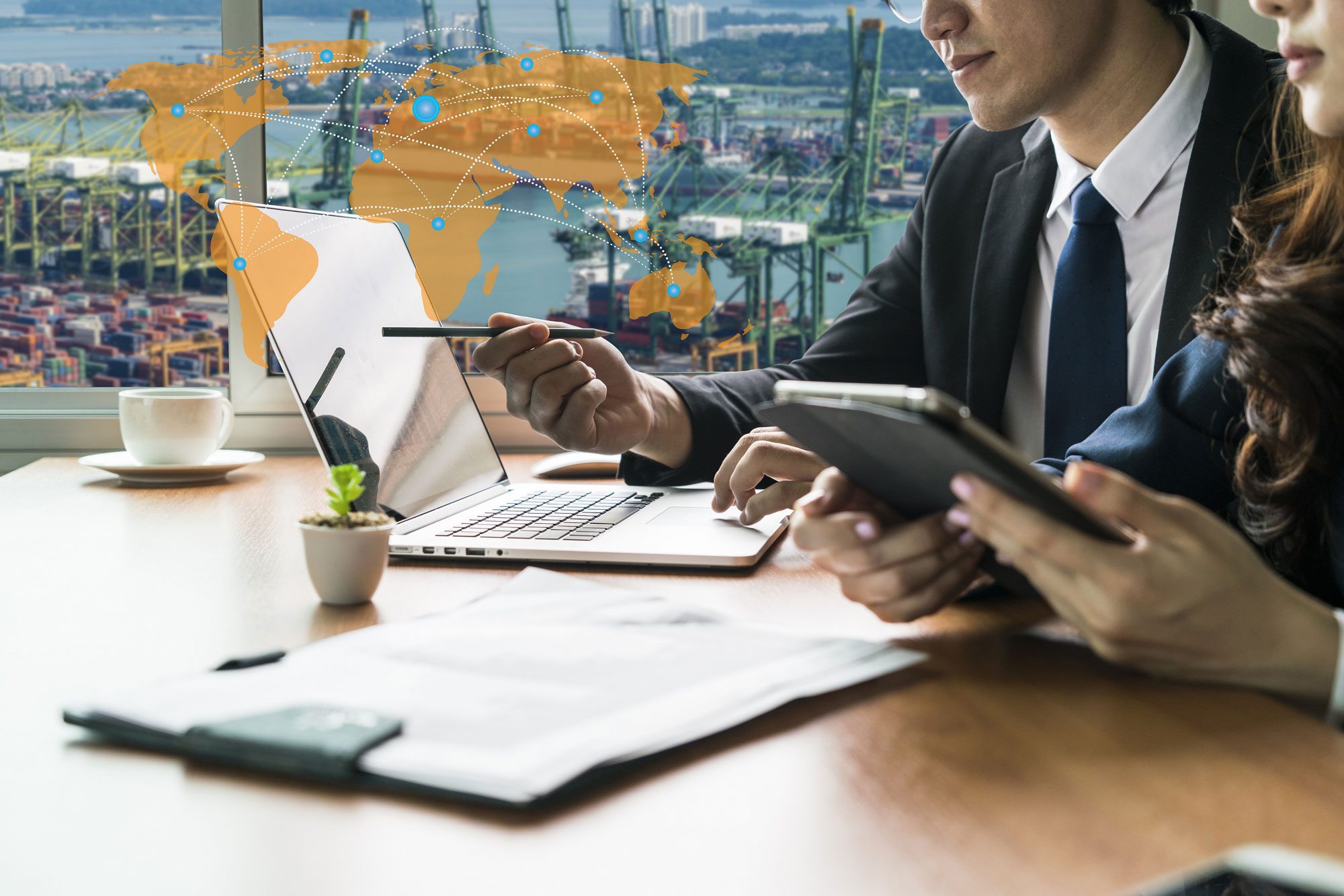 A contributing factor to the success of the GBS industry in Malaysia is ensuring an adequate supply of high-potential and high-performing workers.
Recording a steady growth of between 10 and 15 per cent each year, the industry sees 60 to 65 new firms from different countries add their footprints annually1.
According to the 2019 edition of the Global Services Location Index released by consulting firm A.T. Kearney, which ranks 50 countries based on their potential and fit to deliver business services to global companies, Malaysia places third after China and India. To help drive positioning, the Malaysia Digital Economy Corporation (MDEC) facilitated initiatives in 2011 which assisted in building a strong foundation. Meanwhile, a contributing factor to the success of the GBS industry is ensuring an adequate supply of high-potential and high-performing workers.
"A report published by MDEC showed that the GBS industry has been growing in double-digits for the past three years. There are a total of 571 GBS companies in the country which generated RM23.4 billion in revenue and created a total of 111,947 jobs," said Kim Chin Kuang, Vice President of GBS in Jabil and Chairman of GBS Malaysia during his keynote address at the virtual GBS Boot Camp 2020 organised by INTI International College Penang recently.
Over 100 undergraduates from various programmes participated in the two-day event, during which they were exposed to real case studies and benefitted from the mentorship of industry leaders from Intel, Jabil and Motorola Solutions.
Emphasising how crucial building talent is, Kim elaborated that the industry would need 10 per cent more resources annually at the rate it is growing. "Talent building is becoming particularly critical as GBS organisations evolve and mature," he explained.
However, he said, due to a lack of awareness on the profession which includes three broad services – Business Process Outsourcing (BPO), Information Technology Outsourcing (ITO) and Knowledge Process Outsourcing (KPO) – the industry faces challenges in recruiting talent as higher learning institutions have yet to design relevant training modules.
Because GBS trends are changing the way businesses operate, future graduates will directly be impacted as the nature of jobs change and new jobs requiring different skills make an appearance. "According to members of the GBS Focus Group (GFG), what GBS centres need most is a combination of transactional and knowledge-centric or even fully knowledge-centric roles. These roles may involve strategic thinking, analysis, data analytics and people management," Kim added.
Therefore, the focus group under Kim's leadership has been working closely with academicians to ensure a robust pipeline of young talents is built. "We are collaborating with institutions of higher learning such as INTI to identify potential recruits among interns and fresh graduates. Besides providing exposure to students on industry needs during the boot camps, our internship programme has also yielded results. For example, Jabil has converted 100 per cent of interns from INTI into full-time employees over the past two years," said Kim.
Jabil, as a manufacturing solutions provider, officially opened its Global Business Center (GBC) at the Mayang Mall building in Bayan Baru, Penang in early 2018.
Sharankumar Kirubananthan, a Bachelor of Science (Hons) in Computer Science from INTI International College Penang, is one such example. He is now employed by Jabil as an Enterprise Solution Specialist.
"My job scope focuses on Robotic Process Automation (RPA) which helps automate processes to allow GBS to achieve cost efficiencies and create more nimble and competitive businesses. I got to learn the concept of GBS and RPA at the boot camp held during my last semester at INTI. In my three-month internship at Jabil I learned how to operate BluePrism, a platform that we use to run RPA projects," explained Sharankumar who has proven his capabilities in developing RPA processes.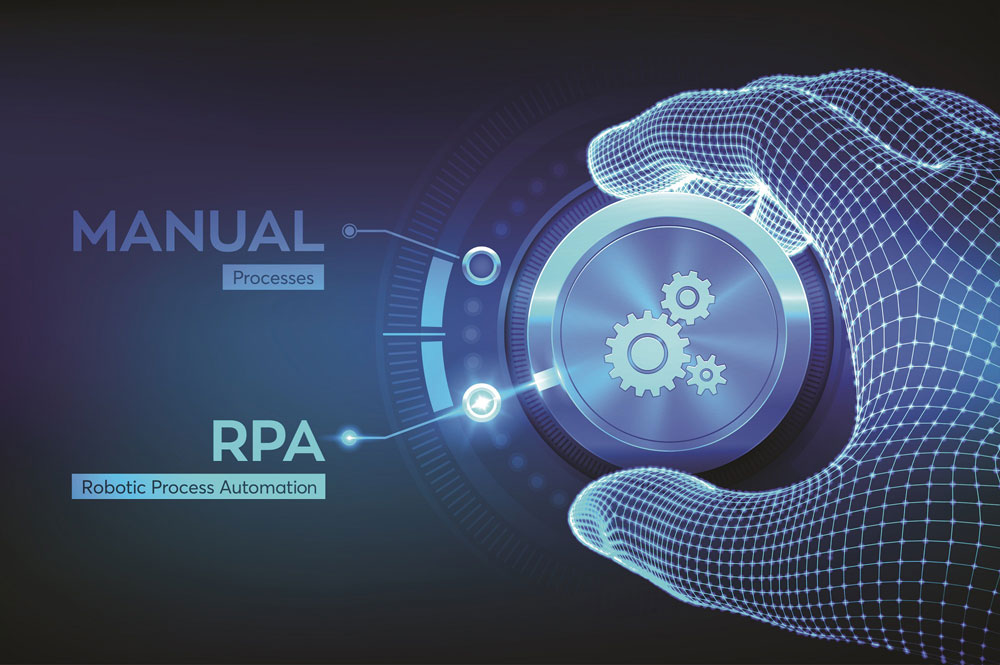 Robotic Process Automation (RPA) helps automate processes which allow GBS to achieve cost efficiencies and create more nimble and competitive businesses.
"For my professional growth in GBS, I would like to create more processes that can help Jabil reduce human efforts for tasks that bots can perform. This way the company can focus human resources on other tasks," he added.
Apart from connecting students to the industry, the GBS boot camps hosted by INTI also aims to serve as a micro-credentialing platform for undergraduates. A dozen industry leaders were invited to coach participants at the recent boot camp. Evelyn Teoh, Head of Penang Finance Operations Centre, Motorola Solutions, was one of them.
"With the growth of the industry and its need for talent, the demand for fundamental knowledge and skills in GBS is high. Boot camps and internship programmes have significantly increased knowledge and understanding of GBS among students. Not only are they now able to relate to industry needs and market demands, but they are also aware of the need for reskilling and upskilling to keep up with the GBS industry in Malaysia," said Evelyn.
According to Evelyn, the boot camp provides great opportunities for students to closely interact with successful GBS leaders. "The boot camp encourages students to foster a strategic mindset and prepares them for a future in GBS," she said.
Industry coach from Intel, Teresa Lee Mei Chuen, Malaysia Finance Shared Services Accounting Manager, echoed, "It is amazing to be able to observe how students share their thoughts during a case study and ask great questions beyond what they learned in the classroom. It is also great to see INTI partnering with employers to embrace the changes in business needs today."
Lee added that it is important to provide students with early exposure to the dynamic industry today. "Participants of the boot camp gained industry insights and most importantly, employers are given a platform to grow their talent pool."
Tan Lin Nah, CEO of INTI International University & Colleges concluded, "At INTI, we strive our best to provide as many opportunities as possible for our students. We firmly believe in Industry-Academia collaboration and this boot camp allows us to give students additional opportunities to interact with the industry. GBS is a great place to start a career. It gives you ample opportunities to develop your competencies."
1 https://www.nottingham.edu.my/CurrentStudents/Nottingham-Advantage-Award/Modules/Global-business-services.aspx