August 31st birthdays in Malaysia hold special significance due to the country's rich history. Imagine a celebration filled with the sounds of fireworks and cheers from people honouring not only your birthday but also the freedom and sovereignty of your nation. It's as if you're sharing your special day with the spirit of those who fought for your country's independence.
On that day, when the nation is united in colourful attire and waving flags, you may receive greetings for a dual celebration – for your personal special occasion and the liberation of your country. As you walk down the street, the festive ambience is impossible to miss.
INTIans born on Malaysia's Independence Day, or Merdeka Day, also experience a unique and memorable day.
Angeline, known as Tan Yun Lee, a lecturer, was born in Bukit Mertajam, Penang, in 1989. She often amazed her friends by revealing that her birthday coincides with Merdeka Day. "Whenever I mentioned it, my friends were surprised and thought I was kidding," she shared.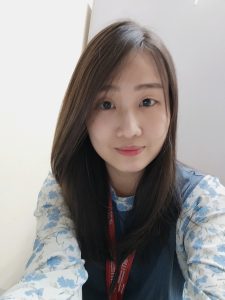 Angeline is proud to share a unique bond with Merdeka Day.
Tan Yun Lee recounted a heartwarming story when asked about her most memorable birthday.
"With most bakeries closed for a public holiday, my parents usually prepared a cake the day before my birthday. Yet, that year, the cake slipped their minds, resulting in a delightful twist. Instead of the usual birthday cake, my parents skilfully crafted a makeshift masterpiece using an array of delectable buns," she said.
The sight of those sweet buns transformed into a symbol of love and became a cherished memory for Tan Yun Lee. She added, "It was the most indelible memory from my past birthdays, etched into my heart forever."
Law Jia En, a Bachelor of Mass Communication student and proud Penangite, fondly recalls a cherished family tradition. When she was younger, her family would gather in front of the television and eagerly anticipate the Merdeka countdown. With the striking of the hour of independence, they would joyously shout "Merdeka! Merdeka! Merdeka!" together.
Born in 2003, Law Jia En, also known as Annabelle, was a millennium baby who loved free food.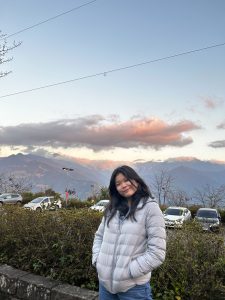 Annabelle is honoured to share her birthday with the nation's Independence Day.
"I remember getting a free McDonald's ice cream by showing my identification card! It was a basic sundae cone, but it felt like the most extravagant ice cream I had ever enjoyed," she said.
She proposed starting a new tradition by offering a 31% discount on her favourite dessert, ice cream. She believed it would be an excellent way for everyone to indulge in a delicious treat at a more affordable price.
As Malaysia celebrates its 64th year of independence, some citizens reflect on the changes that have occurred over time.
However, she expressed concern over the dwindling fervour of the celebrations, saying, "Nowadays, it could sometimes feel like just another regular day, and that's something that genuinely worried me."
Rachel Tan, a senior lecturer, reminisced about her family's tradition of gathering around the television on Merdeka Day at their Klang residence. She shared, "As it was a public holiday, we'd have a family get-together later in the day, which gave us a chance to reconnect and enjoy quality time together."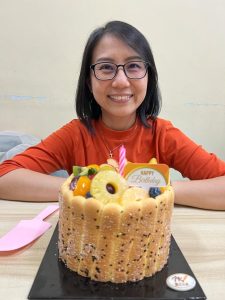 Rachel Tan is happy that she always gets to celebrate her birthday on a holiday surrounded by her loved ones.
When it came to personal growth, Tan highlighted the significant role different individuals played in shaping her identity. "From family and friends to colleagues and neighbours – despite our diverse cultural and social backgrounds, they all played a significant role in shaping who I am."
Meanwhile, Angeline, Annabelle, and Rachel shared an affection for Sudirman's 'Tanggal 31' independence song. Annabelle expressed her fondness, saying, "For me, 'Tanggal 31' was an undisputed favourite. Its memorable melody and simple yet catchy lyrics brought back memories of singing along with friends during school days."
Angeline's connection to the song was deeply personal, as she explained, "The song held immense personal significance. The alignment of my birthday with the 31st and the pivotal year 1957, signifying Malaysia's independence, resonated with my father's birth year. This connection between dates and generations held a dual celebration – of our nation's freedom and the enduring familial bond."
Mass Communication student Tan Hui Min did not think much of sharing her birthday with the nation's Independence Day initially. However, as she grew older, she began to feel honoured by the coincidence. She has a strong affection for the 'Jalur Gemilang' song and shared a fond memory, "During my secondary school days, my class participated in a Merdeka song competition, and we performed this very song. The memory still brings a smile to my face."
Tan Hui Min, who admires Malaysia's natural beauty, especially its breathtaking sunsets, hopes that future generations will have the opportunity to experience it as well.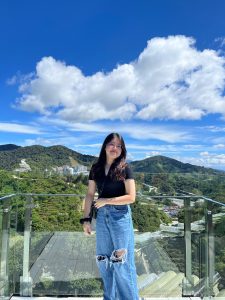 Winnie truly loves the breathtaking nature in Malaysia and holds a profound affection for sunrises and sunsets.