This year, Muslims in Malaysia are observing and celebrating Ramadan in a distinctly different atmosphere. The festivity that usually surrounds the special month is not felt this time around.
With restrictions to social gatherings, the rituals and traditions that make the evenings after iftar (breaking fast) lively, are now being carried out in the confines of the home with immediate family members.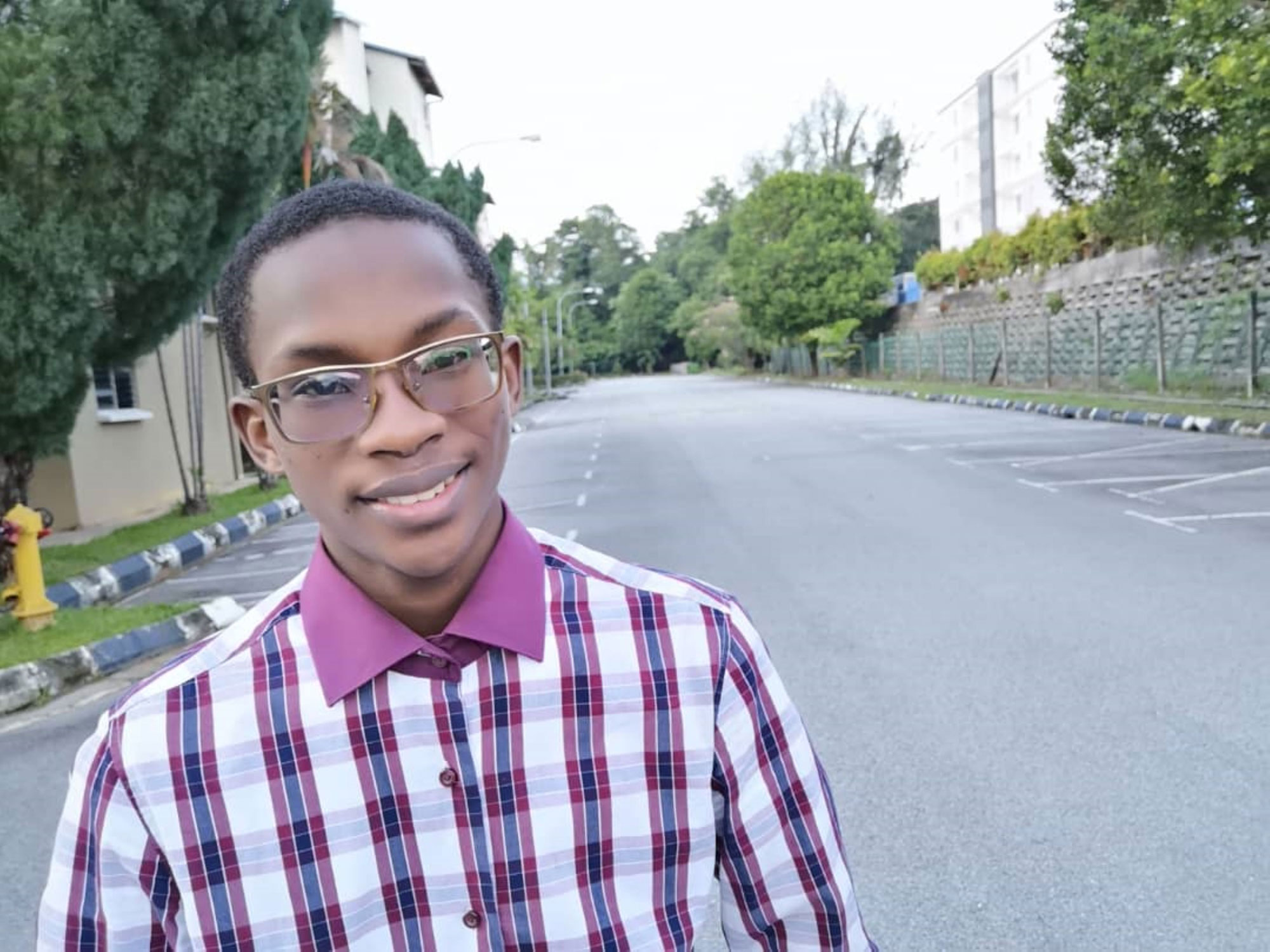 Ousmane uses technology to connect with his family in Guinea during Ramadan.
For 20-year-old student Ousmane Sow, the month of Ramadan is very special as it encourages quality time with family and friends through prayers, iftar, and sahur (pre-dawn meal).
"This year I have to do all these activities alone," said Ousmane, whose family is back in his home country Guinea.
Despite being away from his family and having home-cooked food, Ousmane, who is a first semester American Degree Transfer Program student at INTI International University, said that fortunately his meals for iftar and sahur were provided by the university.
"Getting food during Ramadan is not difficult because INTI provides free meals for students on campus, and when I feel like a change I can always order food online," he said, adding that he had looked forward to visiting the Ramadan bazaars in Malaysia his friends frequently told him about.
Though being confined in his room on campus can get pretty boring, Ousmane said technology has been instrumental in keeping him caught up with his online classes as well as with family and friends.
"Online learning is going well and it hasn't affected my activities during Ramadan. On the contrary, I feel like I have more free time for my Ramadan activities.
"I also use technology to keep in touch with family and friends. It would be great to have a video call with my family when I break my fast, like I do with some of my friends, but it's difficult due to the 8-hour time difference," he added.
Meanwhile, Nayli Harits Nozri is spending her Ramadan away from her family too. The 19-year-old Diploma in Business student at INTI International University has been living independently off campus while her family is based in Dubai.
"Ramadan has been boring without the family. Usually we cook together as a family, which to me, adds to the fun and significance of this period," she said.
Another favourite pastime for her is going to the Ramadan bazaar and feasting her eyes on the wide selection of delicacies which she would buy for iftar. She added that not being able to go out for iftar sessions with friends was also something she missed.
"How great it is to have technology. At least I can order food for iftar and I usually break my fast while on a video call with my family. Dubai is four hours behind Malaysia, so when I'm breaking my fast my family would still be fasting.
"Despite this, I keep my phone propped up during iftar so that it feels like they are accompanying me. The best part is although they are not eating, they watch me eat while they update me on their day!" she said in amusement.
Like Ousmane, Nayli also agrees that the Movement Control Order (MCO) has given her a lot of free time. It is during this extra time that she indulges in her love for drawing, cooking, and reading the Quran.
"When I'm not crying during the countless video calls I make to my family; my mom would teach me how to cook through the video calls. She would consistently watch me wreck the kitchen," laughed Nayli.
Though Nayli will not be able to celebrate Hari Raya with her family this year, she said she is grateful that she at least has relatives nearby.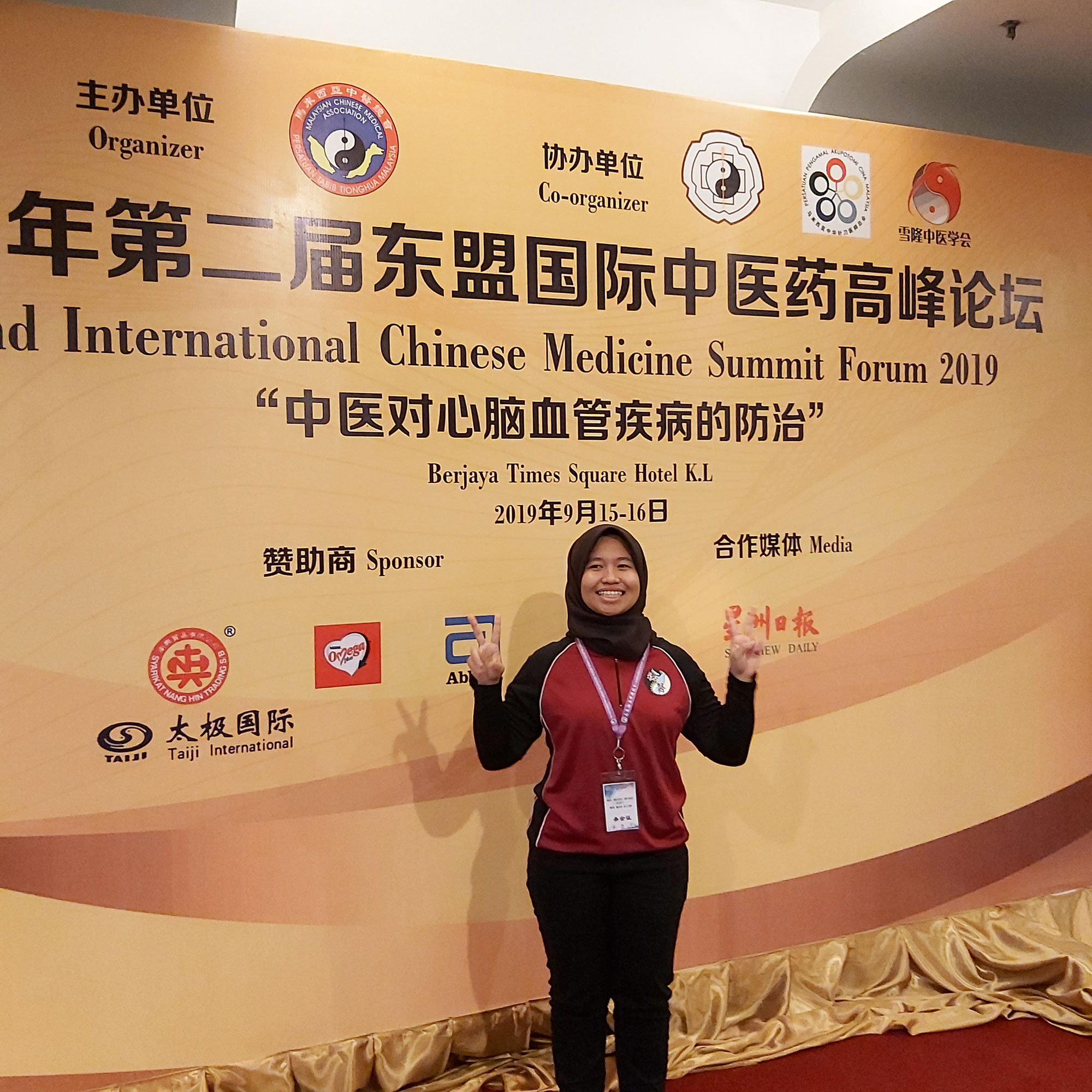 Wan Amirah
For Wan Amirah Aminah Wan Mohd Nizam, she too has been utilising technology to call her family in Johor Bahru.
"Yes, I call them every day! Sometimes I break my fast with them through video calls, sometimes I break fast with friends online," said the 22-year-old who is studying the Bachelor in Traditional Chinese Medicine programme at INTI International University.
When asked on her plans for Hari Raya, she said that she would love to celebrate with her family.
"But if going back to my hometown isn't possible then I'll just have a small celebration with friends at the hostel," she said with a smile.