Having cultivated an interest in business and marketing since his schooling days, Kelvin Yong always knew that his goal in life was to become an entrepreneur. When the COVID-19 pandemic forced his father's shop to close, he came up with a Plan B which would then kick start his new career.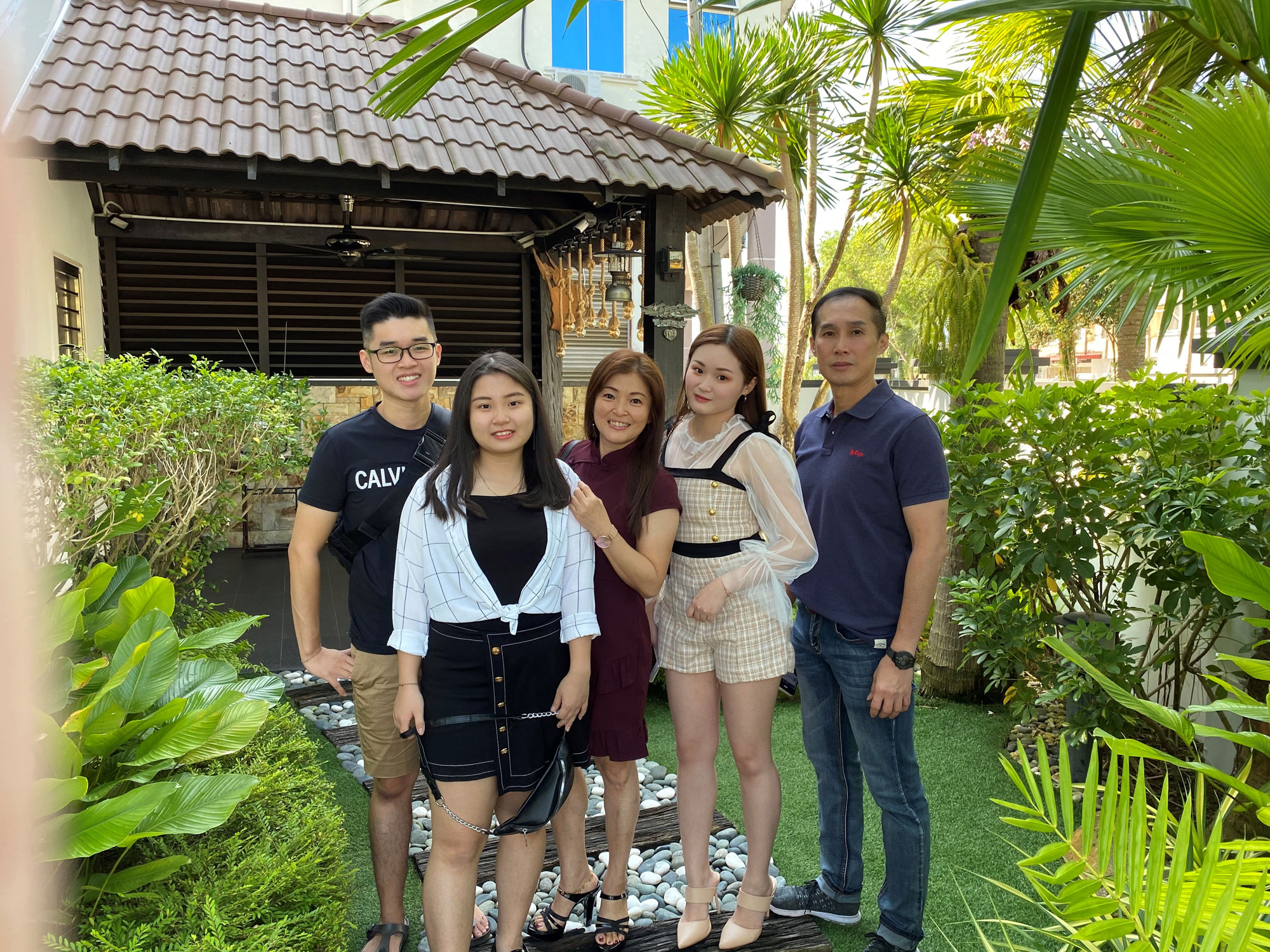 Kelvin Yong (left), a graduate of INTI International College Subang's Diploma in Business programme, poses with his family at their family home in Johor.
While the shop in Yong Peng, Johor, had stood strong for 23 years, the business had experienced drops in sales since 2013. With the unexpected spread of the virus pushing sales figures further down, taking the brick-and-mortar business online was the next best alternative.
"I came back from Singapore in January to celebrate Chinese New Year with the family in Johor. Because of the MCO, I was stuck in my hometown and could not return to Singapore to work. So, I resigned to focus on setting up the online store," said Kelvin who secured employment in the Lion City right after he completed his Diploma in Business at INTI International College Subang in 2017.
Determined to clear off whatever stock of men's clothing and accessories were left from his father's physical shop, Kelvin created the Penguin Fashion Online Store on Shopee and was pleasantly surprised to see that their sales have steadily grown ever since.
"I continued dealing with the same suppliers my father used and things are really looking good so far. I think Malaysians are learning a new consumption pattern and e-commerce is really thriving right now.
"Having an online business helps us target more customers in more places, but this also means having more competitors selling the same thing. It's really important for me to figure out new marketing strategies, and the price war is also something I need to keep my eyes on," he said, adding that grocery items are some of the best-selling products online.
Selling during the Movement Control Order (MCO) is not without its challenges, shared Kelvin. He said the massive influx of parcels due to increased online shopping left courier services struggling to process and deliver promptly, and this was an issue that sellers had to manage with care.
"Buyers get very anxious for their parcels to arrive despite knowing the situation. Some ask me about their parcel every day and threaten to cancel the order if it doesn't arrive when they want it. As a seller, the only thing I can do is check the status of the parcel with the courier and try to calm buyers down. I must be careful not to sound rude because this may result in a negative review for my shop," he said.
Kelvin, whose last job was as a retail assistant selling medium-range watches at a mall, said the move from traditional to online business has helped him improve his Photoshop skills and stock control. He has never been more grateful for the things he learned during his time at INTI.
"As I started the online business, I even went back to the notes and slides given by my lecturers to refresh myself on stock control, price margins, e-commerce, time management, targeting customers, and other skills that I can apply to my real life business," said Kelvin who aims to take the online business to new heights.
When asked whether he had plans to further his studies, he said it was a possible plan for the future but he also felt that the knowledge he gained from INTI's diploma programme was sufficient for his existing endeavors. According to Kelvin, saving money to invest in stocks or property is his priority following the country's unstable economic situation.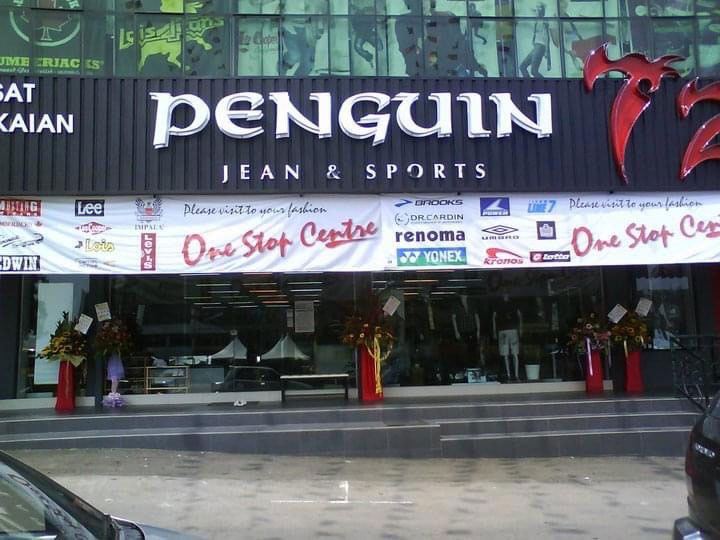 When the pandemic forced his father's shop to close, Kelvin Yong decided to take the brick-and-mortar business online.
"I've always wanted to be an e-entrepreneur, and I've always wanted to build a business. Parents usually tell us to secure a stable job and salary after graduation. Then get a car, settle down, and buy a house. But I always remind myself never to get too comfortable in a career because you never know what life will serve you next. I've seen so many people lose their jobs due to Covid-19, losing the only source of income they had," he said.
When Kelvin saw how the closure of the physical shop caused his father stress and anxiety, it pushed him to put to use what he had learned in college to turn the situation around. He admitted that his father is more relaxed and cheerful now than he has ever been since the pandemic began. Their online store, which is currently only running on the Shopee platform, will soon be available on Lazada pending the shop's registration with the Companies Commission of Malaysia.
If Kelvin could advise other aspiring e-entrepreneurs his age, he would tell them that the most important thing is to start with doing their homework first. This means carrying out a survey and understanding the demand, supply, and price of a product. With so much information available at the click of a button, there is no excuse for not learning and improving.
"The last and most important thing would be to always have a positive mindset. Don't be afraid to fail because failure is the best teacher. This will allow you to think bigger and push forward to execute the things you have planned," he concluded with a smile.