"Where do you want to study?" If you are an academic high achiever you might receive these inquiries often. According to the recently released Times Higher Education World University Rankings 2021, the University of Oxford tops the rankings for the fifth consecutive year, whereas the US claims a record eight places in the top 101. And with good reason too, as these are the universities top students from around the world aim for in pursuing their tertiary education.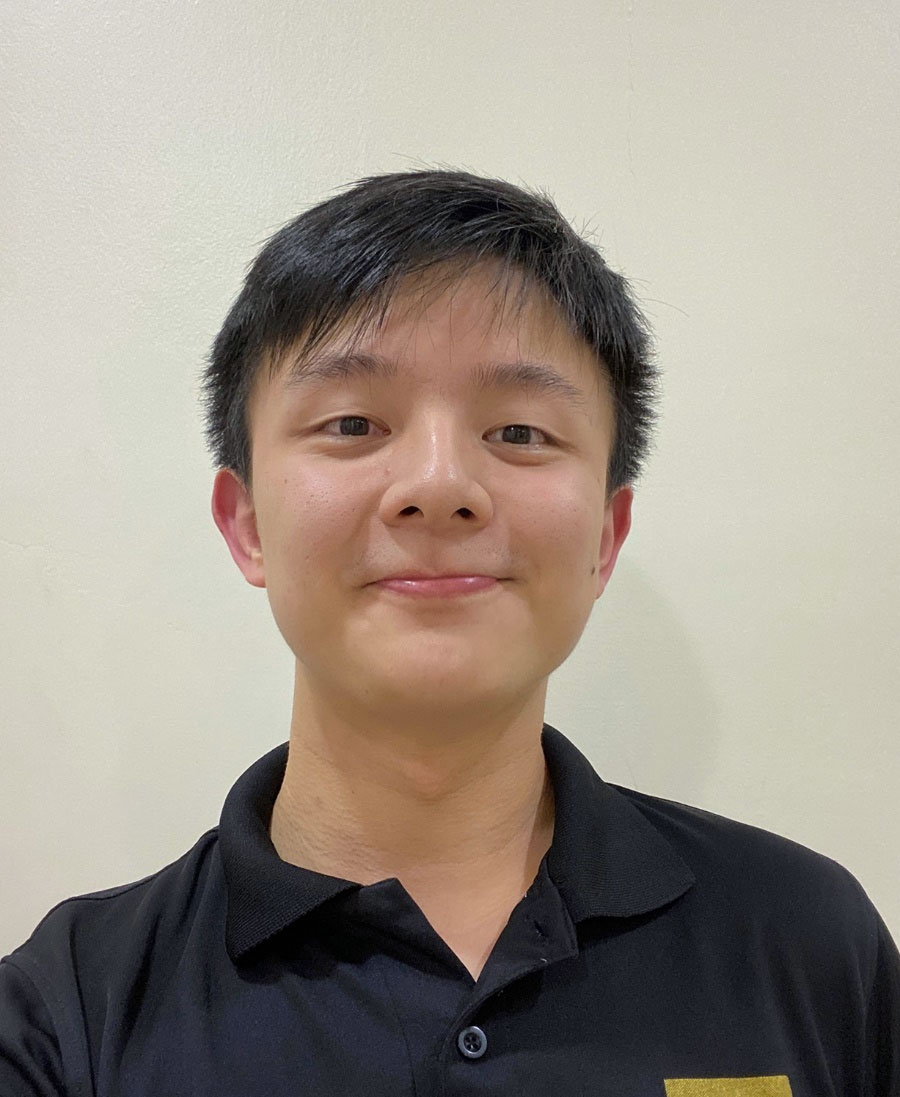 See Eng Chuan was offered to study aerospace engineering at the University of Bristol, United Kingdom.
However, if you are aiming for the most prestigious universities such as Oxford, Stanford, Cambridge or Harvard, getting good grades is only part of the requirements. You will also need to prepare for multiple layers of shortlisting and interviews.
Every year, thousands of learners worldwide, including candidates from INTI International University & Colleges, gain places at these established universities after completing their Cambridge International A Level Examinations. Although the challenges of the global pandemic this year have made it tougher to pursue education abroad, high-flyers from the recent A Level examination series continue to aim high in applying to their dream universities.
Among them is See Eng Chuan, 19, who clinched 2A*s (A star) in Physics and Chemistry; and 2As in Mathematics and Economics in the recent May/June 2020 A Level examination series at INTI International College Subang. Eng Chuan had applied with his forecast results – where he achieved a contributory grade in the AS Level – and successfully received an offer to study aerospace engineering at the University of Bristol, United Kingdom.
The AS Level refers to the first year of the A Levels programme, where students complete their choice of subjects for one year and achieve an AS Level qualification. This is independent from the A2 level, the second and final year of the Cambridge A Levels programme.
"I've always had a passion for aircraft and how they are built. I find that the United Kingdom (UK) is one of the best places to study about aircraft as both Airbus and Boeing were set up there, and there are plenty of opportunities for practical learning there. I hope to get the chance to work in either company," said Eng Chuan, who believes this will be a career that he will enjoy even in the next 30 years.
Sharing why he chose the University of Bristol (UoB), he explained, "UoB is among the Top 5 universities for aerospace courses in the UK. While the university's ranking was important, the other reasons why I chose to study there were the opportunity to apply for a scholarship and also the programme structure."
While he considers himself lucky to get the offer, he had to make the tough decision to delay his study plans by a year as the number of COVID-19 cases in Malaysia and the UK have increased recently.
During this interim period, Eng Chuan is work as an e-commerce assistant in a retail company in Petaling Jaya.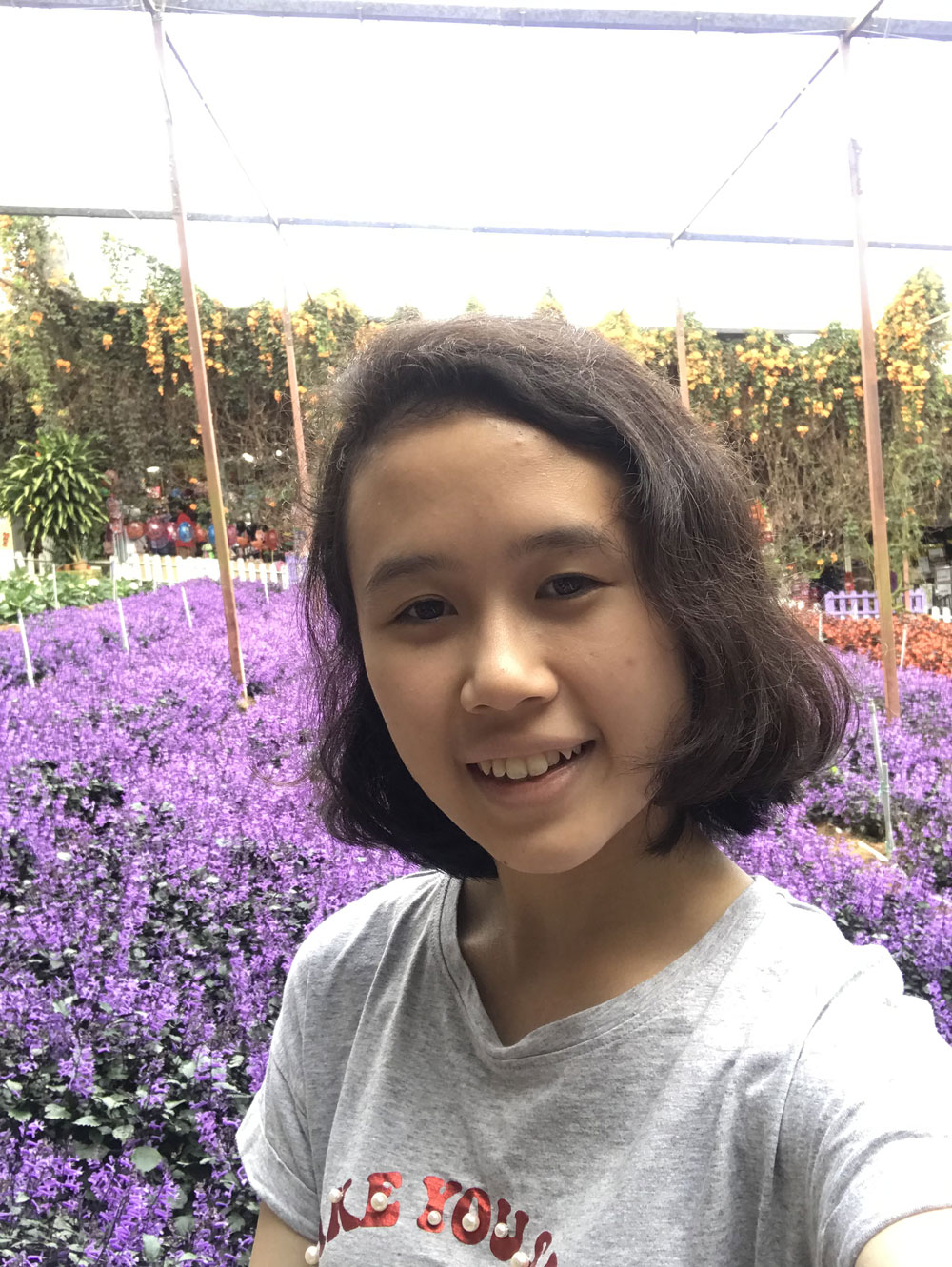 Charmaine Lim has applied to study either Biomedical Science or Biochemistry in UK or Germany.
Charmaine Lim, 17, from INTI International College Penang, bagged 4As in the same series of the Cambridge A Level Examinations in Biology, Chemistry, Physics, and Mathematics. As a pure science student, she aims to pursue her childhood dream of becoming a scientist.
"I am satisfied with my grades, and with these, I am applying to study either Biomedical Science at the University of Oxford in the UK or Biochemistry at the Humboldt University in Germany," said Charmaine, who is very much interested in the programmes offered at both these world-renowned universities and is trying her very best to get into either one.
She further explained the reason why she is aiming for two different programmes, "This is because biomedical sciences is not a common degree in Germany, and there is an overlap in the syllabus for biomedical sciences in the UK and biochemistry in Germany. Essentially, both have similarities and include what I want to study."
To apply for both universities, Charmaine needs to complete Oxford's application through the Universities and Colleges Admissions Service (UCAS). UCAS is the centralised application service for students who wish to study an undergraduate degree in the UK. Following that, she will sit for the BioMedical Admissions Test (BMAT), which is an admissions test for applicants to Medicine, Biomedical Sciences and Dentistry courses. To meet the language proficiency requirements for both universities, she will be sitting for the Cambridge International AS Level English Language subject as well as the TestDAF, a German language proficiency examination.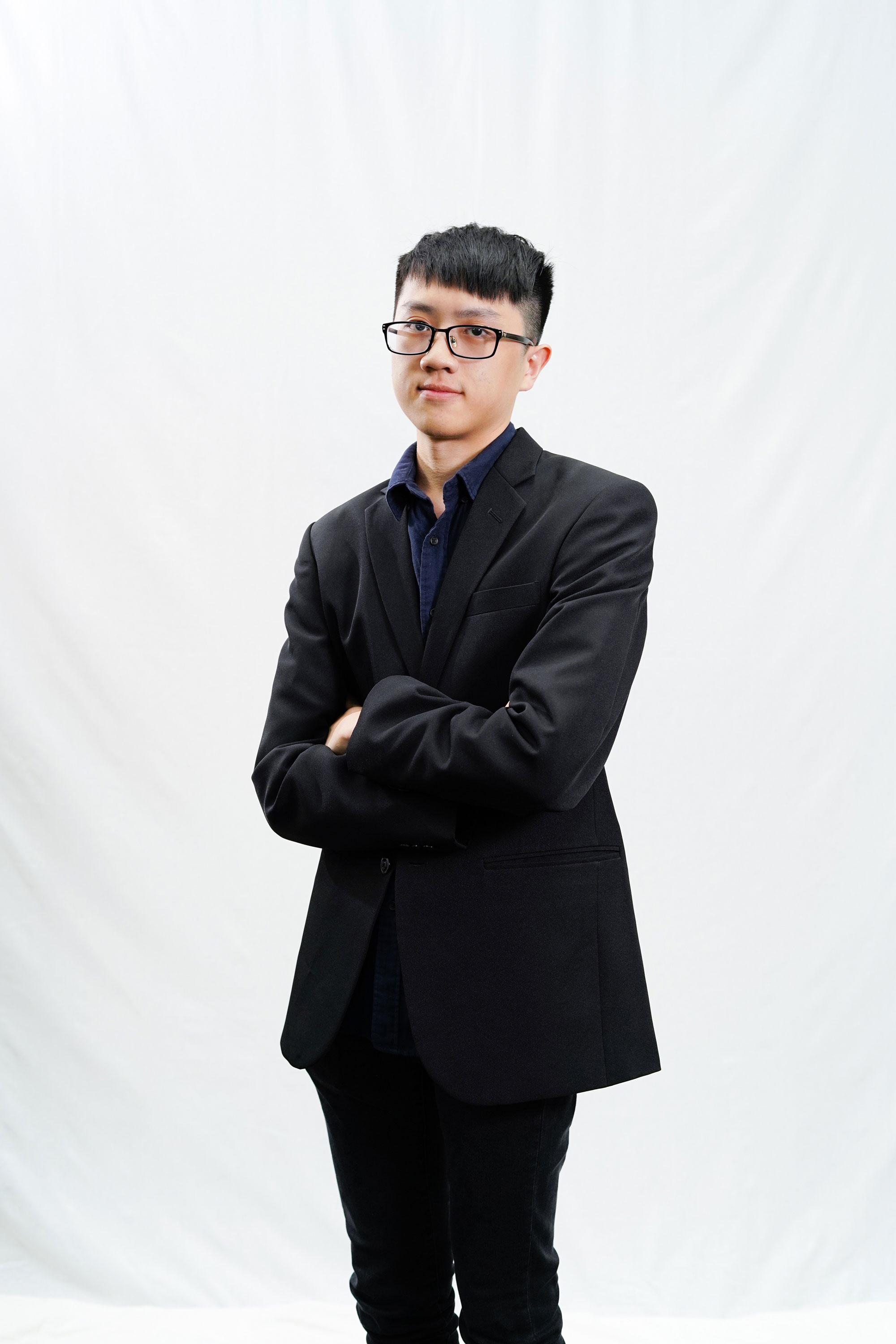 Shaun Ang Jia Wei is applying for medicine at the University of Edinburgh, UK.
Another high achiever from INTI International College Penang, Shaun Ang Jia Wei, 19, who achieved 3A* for Biology, Chemistry and Mathematics, is applying for medicine at the University of Edinburgh, UK.
"This is my first choice because Biology has always been my favourite subject since secondary school and I wish to work in the healthcare sector in the future," said Shaun, who completed his secondary education at SMJK Chung Ling, Penang.
"I have just applied for the university through UCAS. Since I am applying for medicine, I have to take the UCAT test and also write a personal statement. I have also taken the IELTS test as part of the language requirements. The next step is to wait for the interview with the university for shortlisted candidates," Shaun explains, about the steps he has taken in achieving his goal.
UCAT stands for the University Clinical Aptitude Test. It is an admissions test used in the selection process by a consortium of universities in the UK, Australia and New Zealand for their medical and dental degree programmes. Whereas IELTS is the International English Language Testing System, an international standardized test for English language proficiency for non-native English language speakers.
"I picked the University of Edinburgh because it is one of the best UK universities known for medicines. As most of the enrolment procedures can be done online, there hasn't been too many interruptions due to the global pandemic, except for the tests that I need to take physically," said Shaun.
Looking forward to his future optimistically, he plans to work in the UK after graduation.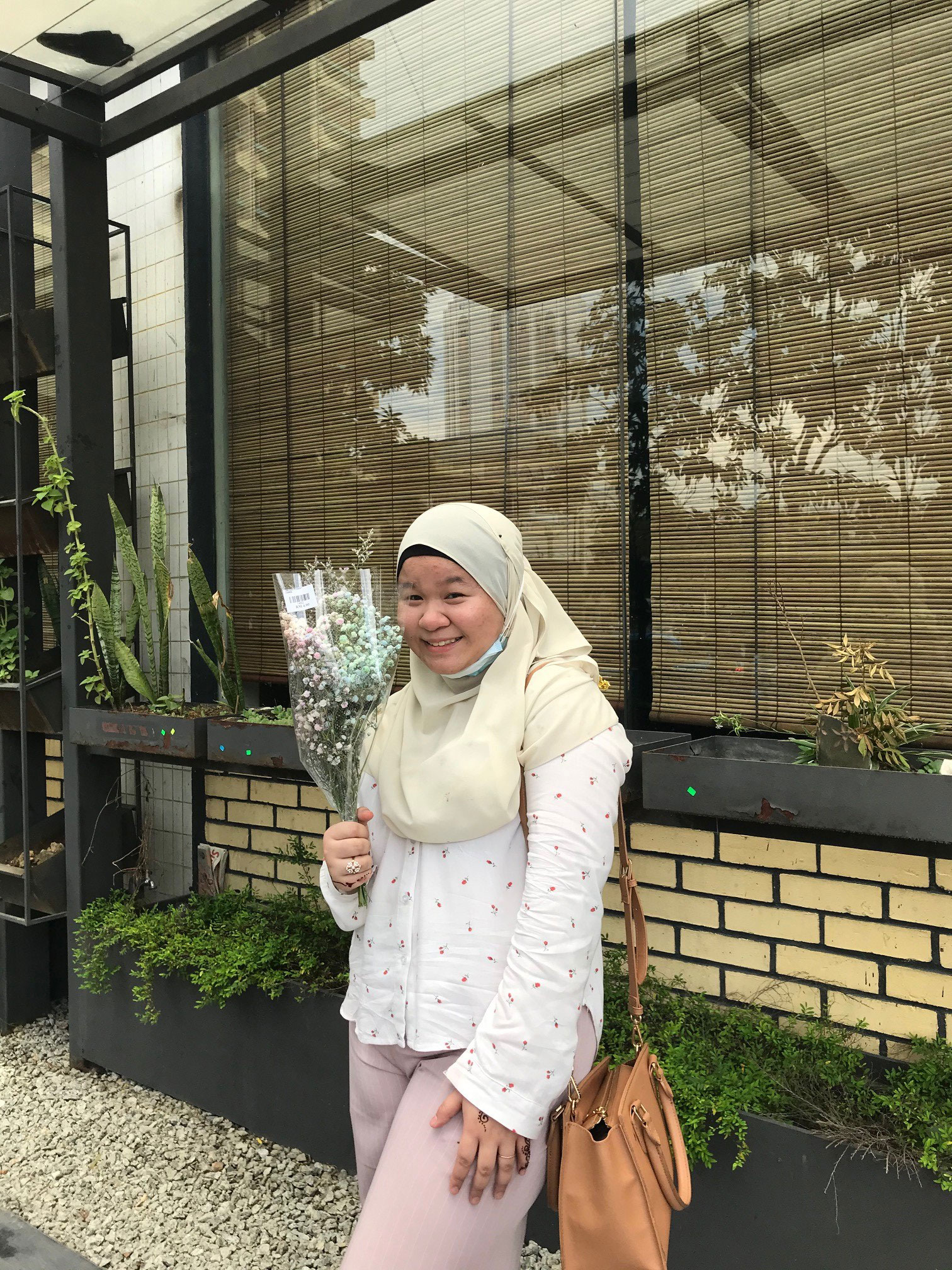 Noor Hanis Tan Binti Iwan Tan has successfully enrolled in a dentistry programme at the University of Alexandria, Egypt.
While A Levels is no doubt a propeller that pushes students forward to achieving their dreams, it may even accelerate the process, as Noor Hanis Tan Binti Iwan Tan, 18, experienced. With her AS Level results, Noor Hanis successfully enrolled in a dentistry programme at the University of Alexandria, Egypt.
"I managed to secure a place at my university of choice, and I'm so glad that I have been given this golden opportunity to realize my dream," said Noor Hanis gleefully.
She obtained an A in Chemistry and 2Bs in Mathematics and Biology from her AS Level examinations last year, having enrolled in the Cambridge A Levels programme at INTI International College Subang in January 2019.
To get into her university of choice, Noor Hanis did much of her own research.
She shared, "I was searching for dentistry programmes that are recognised by the Malaysian Qualifications Agency (MQA), which means my certification will guarantee a job when I return to Malaysia. I also checked for other details, including the tuition fees, duration of the course, living expenses overseas and so on. After I completed my research, I then proceeded with my application by submitting the required documents."
Pointing out the main reason why she had chosen the University of Alexandria in Egypt, Noor Hanis explained, "It is one of the top universities in Egypt and their fees are quite affordable too! I am very excited to explore a brand-new country by myself and immerse myself in their culture. While I know moving to a brand new country will not be easy, I am determined to face whatever challenges may come my way with my eyes wide open and to be brave when facing those challenges," she enthused.
These soon to be students at these prestigious universities are a testament that choosing the right Pre-U programme is crucial in accelerating them towards their goals in life. As they embark on their new journeys, we wish them all the best and fair winds as they sail towards the future.
1 https://www.timeshighereducation.com/world-university-rankings/2021/world-ranking#!/page/0/length/25/sort_by/rank/sort_order/asc/cols/stats