Earning money while studying can be a formidable task for some, but according to Sophieja Nurhizam, having passion and a can-do attitude makes anything possible. The Bachelor of Mass Communication (Hons) student at INTI International University discovered her talent for acting when she was in primary school, and over time she polished this natural talent by attending acting classes for fun. Little did she know, this talent would get her roles in Malaysian dramas and telefilms and ultimately allow her to earn side income as a student..
"I've dreamt about being an actress for so long, and I really believe I could succeed after I won best actress during an English bootcamp at UTM space. I have never regretted my decision since," she said.
Over the last two years, Sophieja has acted in one local film, two telefilms and four dramas while balancing her commitments as a student at INTI. She has also played roles in various dramas and telefilms such as Kuasa, Mendung Berarak Sepi, Mat Runner, Hajat Buat Lagu. and got a supporting role as 'Diana' in Astro's Stella On Stage produced by KL Motion Picture.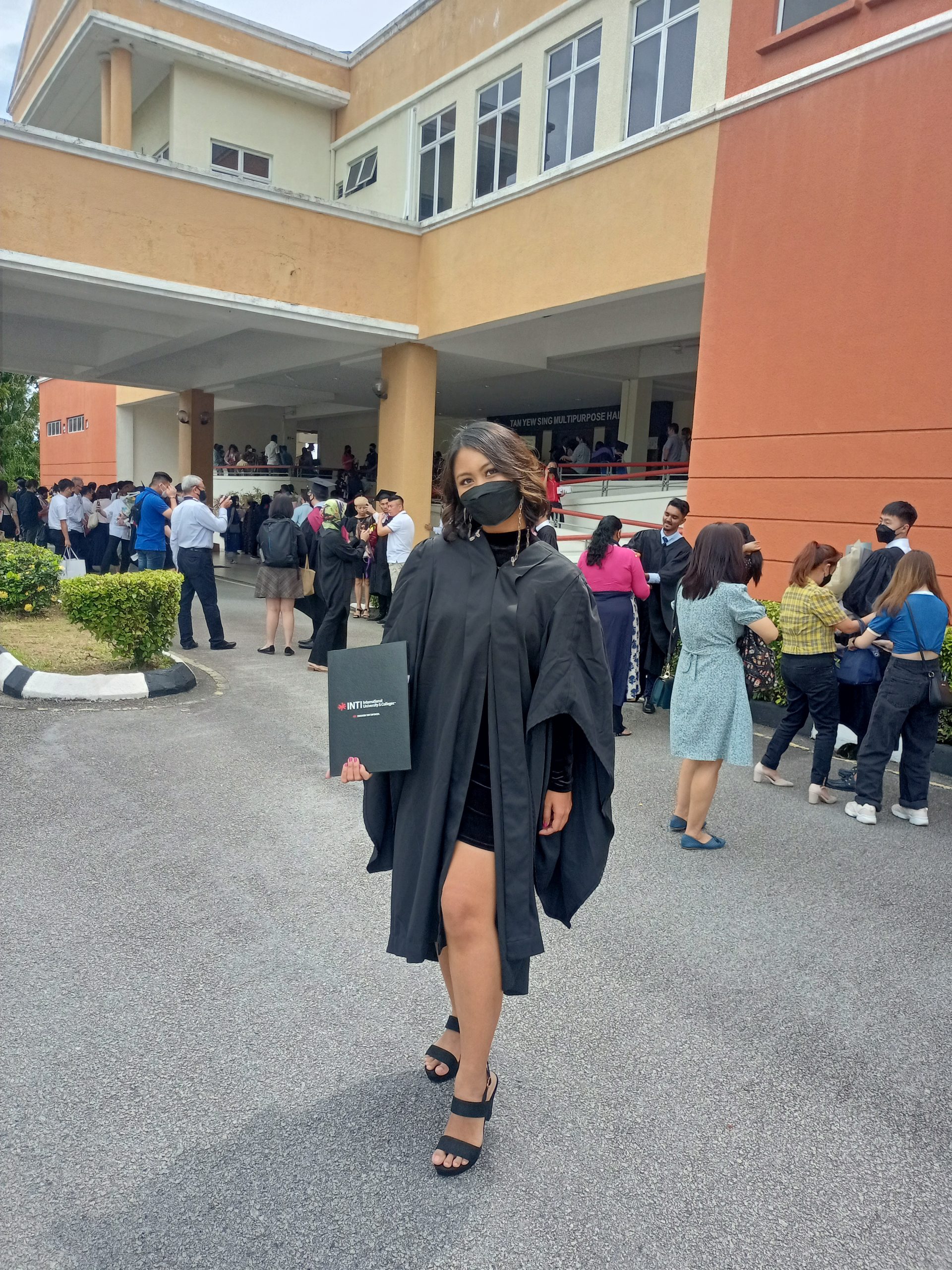 21-year-old Sophieja Nurhizam, who is currently pursuing the Bachelor of Mass Communication (Hons) programme at INTI International University, hopes to own a production house one day while furthering her education to the next level.
Looking back at her acting journey so far, Sophieja, who is fondly known as Sophie, said payment for acting was low back in the day and they had to commit to longer hours.
"I started as an extra and I had standby for over 12 hours. The call time was 5pm and the camera only rolled around 6am. It happened for two days consecutively so I ended blacking out on the second day due to exhaustion and panic attacks," said Sophie.
Not long after that, Sophie received an offer for a supporting role for a telefilm which was shot in Perlis.
"I had almost quit acting by that time, but luck was on my side. I believe that with every setback, there will be better days ahead and this is how I finally embraced by acting journey," she said with a smile.
When asked about how she balanced a career in acting and her studies, she said she prioritizes her studies more than anything in this world.
"I was juggling during the pandemic to make sure all my assignments were completed on time and managed to catch up with tutorial recordings after shooting. Luckily, the shoots often take place in the evening, I was able to balance my schedule with the help of faculty lecturers at INTI and my close friends," she said.
Sophie, who also completed her Diploma in Mass Communication at INTI International University, said her academic journey at INTI not only enhanced her acting skills but also her development in other areas as well.
"I learned a lot about interpersonal communication skills. Dealing with talent managers and agencies require negotiation skills to ensure your payments and timing is done correctly. I even applied my public speaking skills while performing a script I was studying. Even my self-esteem improved," she added.
She also shared that INTI's international environment boosted her confidence in English and helped her understand other cultures better. She also said she was blessed to have the guidance of lecturers from various media industries.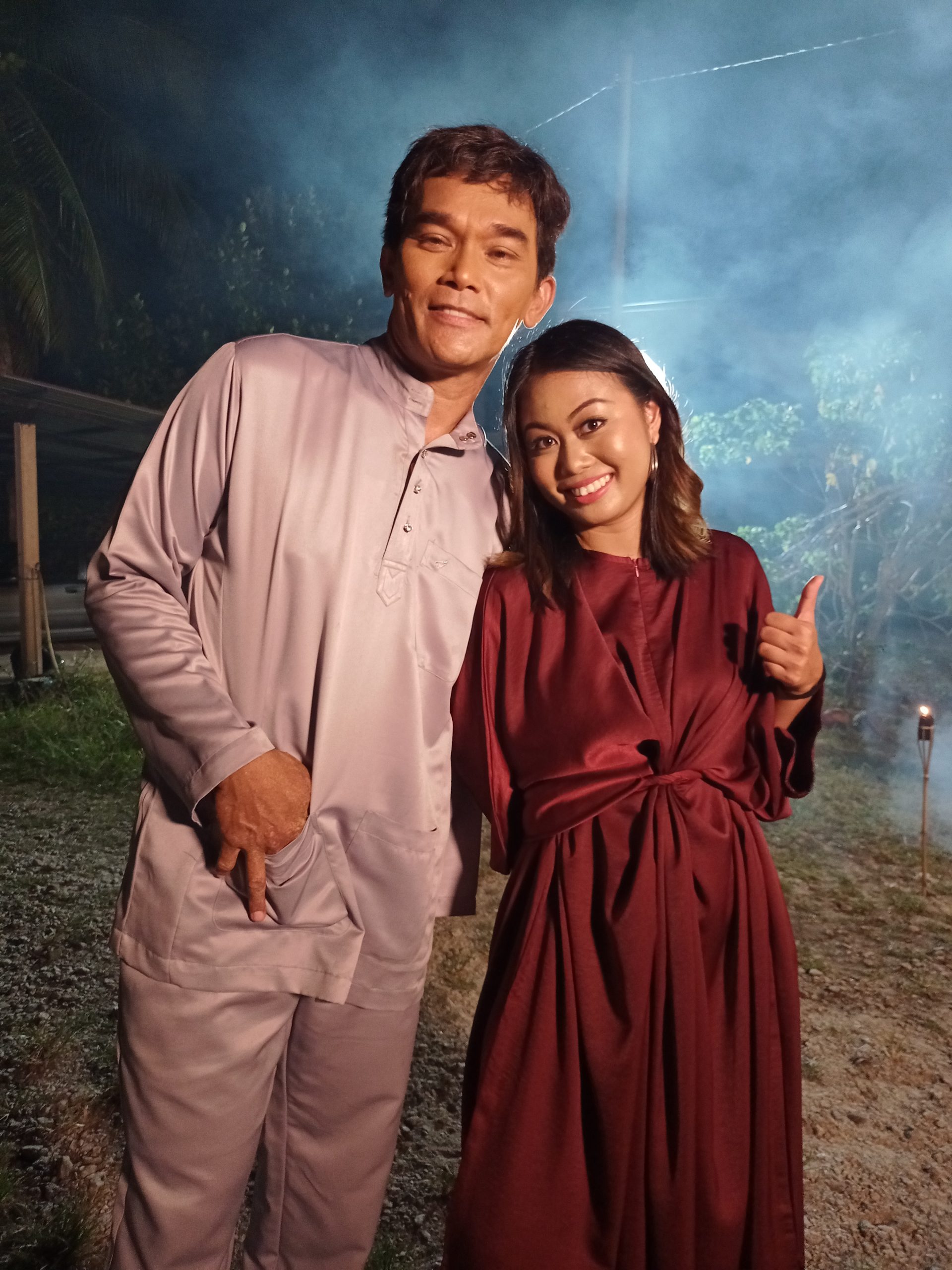 Sophie posing with Malaysian actor Azhan Rani during a shoot which took place in Perlis.
"The lecturers here are experienced and easy-going. I feel grateful to have met amazing personalities where we don't just talk about academics but we can also share a few things about the industry," she said.
When asked about challenges she faced along the way and how she managed to get through, she simply shared that persistence and fearlessness pays off when doing what you love most.
"What's important is giving my heart what it always wanted. I hope to inspire the younger generation and show them that you can be successful academically and acting too," she said, adding that she aspires to set up her own media agency in five years while also pursuing her master's degree in Media Studies.