As the World Bank projects for Malaysia's unemployment rates to continue rising in the second quarter of the year due to the current economic slowdown1, INTI International College Kuala Lumpur (INTI) organised its first virtual Business Week to prepare students for the "new" workforce. The event, which aimed to connect students to current industry trends, challenges and expectations during the COVID-19 health crisis, saw forums and talks led by organisations such as Lazada, Dominos's Pizza, and Webhelp.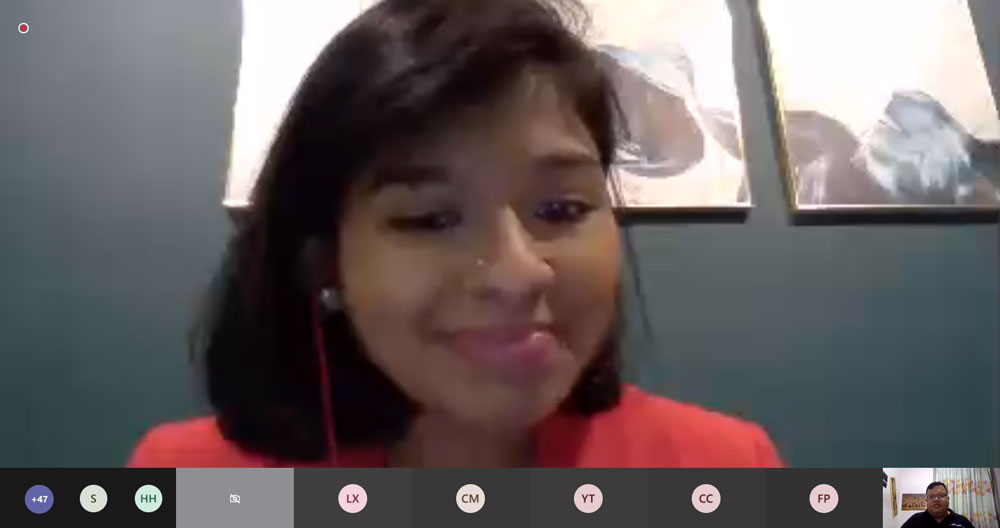 Yamunah Tangarajah, VP for Seller Marketing & Engagement for Lazada Malaysia sharing her insights on working in the essential services sector during the MCO
Anis Laila Yap Abdullah, Chief Executive of INTI International College Kuala Lumpur, shared that she decided to move the annual event to a virtual space this year due to the persisting risks of the ongoing pandemic.
"Since we are living in hard times right now and students aren't able to return to campus yet, we decided to take our Business Week online and provide our students the opportunity to build on their employability by learning from industry professionals who had to lead organisations during the MCO," shared Anis.
She continued, "Hearing our partners share their organisational realities, challenges and solutions during the MCO gave our students insights into running businesses during tough times and better prepares them to be future business leaders themselves."
Vanessa Yong Marn Yi, President of INTIMA (INTI's Student Council), shared that she was fully appreciative of the sessions she attended since the speakers also shared what their current expectations are for final year students or fresh graduates looking to enter the new workforce.
She explained, "From the session with Lazada, I learnt the importance of market research and fully understanding customer's needs by listening to customers and providing them services and solutions based on their needs. This taught me the importance of relevant and current skillsets such as data analytics and its impact to helping a business be more agile during any crisis."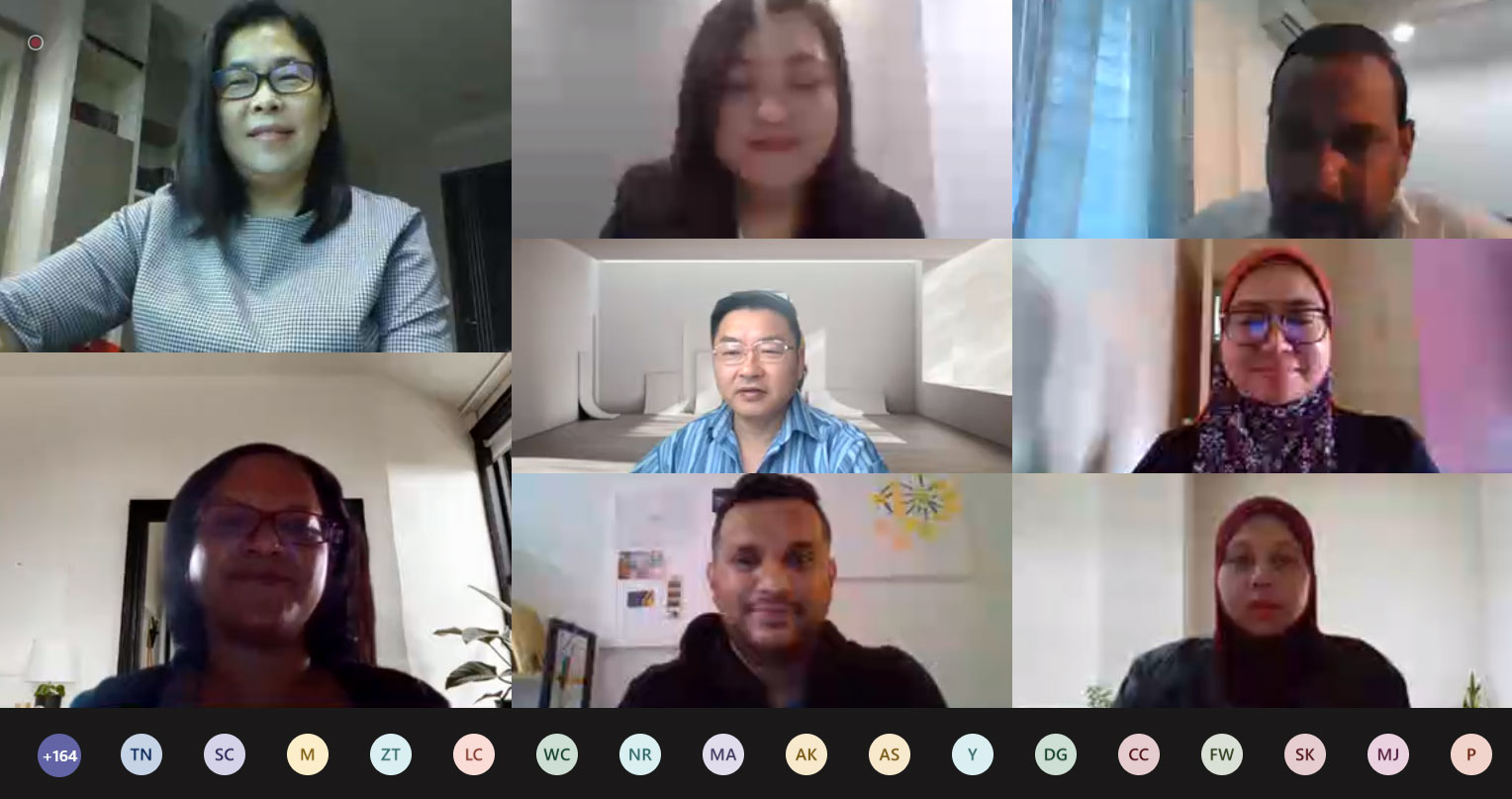 Anis (top left) and RadaKrishnan (top right) posing for a group photograph after RadaKrishnan's sharing on building a career for graduates during COVID-19
Vanessa, a Bachelors in Business Administration in collaboration with University of Hertfordshire student, shared that being a business student herself, the Business Week helped her understand how to better equip herself for the "new" workforce.
Anis shared that she was grateful INTI was able to still run events remotely during the pandemic and continue creating new learning and student experiences for its students during tough times.
"I am hopeful that with experiences such as these, students are able to understand the skills needed to thrive in the future workforce and build on them before they graduate," she shared.
Anis explained that despite having the Business Week run virtually for the first time, the event saw over 500 students, alumni, staff, and industry professionals in attendance, with guest speakers including Yamunah Tangarajah, Lazada Malaysia's VP for Seller Marketing & Engagement; Linda Hassan, Group Chief Marketing Officer for Domino's Pizza Malaysia, Singapore and Cambodia, and RadahKrishnan Vijaya Gopal, Webhelp's Director of Project Management Office and Special Projects, among many others.
1 https://www.theedgemarkets.com/article/malaysias-unemployment-rate-will-continue-rise-economy-slows-down-says-world-bank