INTI International University (INTI) is continuing their efforts to encourage upskilling among working adults and drive digital literacy by introducing a new fully online Bachelor of Business (Hons) (BBUS) Learning Simplified programme that is incorporated with IBM Innovation Center for Education (ICE) modules.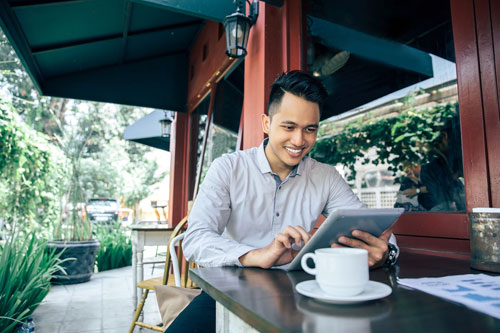 Introducing the new programme, Mr. Timothy Bulow, CEO of INTI International University & Colleges said, "As diploma graduates progress in their current job roles, we believe that a way to help them move forward in their career is through pursuing new skills, information and qualifications. However, we have heard from many diploma holders that they are unable to further their studies due to financial and time constraints, and inconvenience of location. The new fully online Bachelors of Business programme from INTI hopes to address these issues head on and provide working Diploma graduates with an opportunity to enhance their employability and skillset without disrupting their work-life balance."
The flexible and affordable BBUS Online programme focuses on the upskilling of working professional's digital literacy, or the understanding and use of technology to formulate ideas – a key competency that 30% of employers regarded to as the most essential competency needed for job performance. To complement this, BBUS Online includes a selection of four IBM ICE modules taught by certified IBM experts. This includes Business Analytics for Functional Areas, Introduction to Business Analytics, Quantitative Methods for Business, and Social, Web and Mobile Analytics.
Bulow added, "As a progressive mover in higher education, we work towards equipping our students with cutting-edge skills that will prepare them to not only bridge their career path with goals but to be a leader in their chosen field. In doing so, we try to reach out to students in different circumstances and work towards designing programmes that are best-suited for them."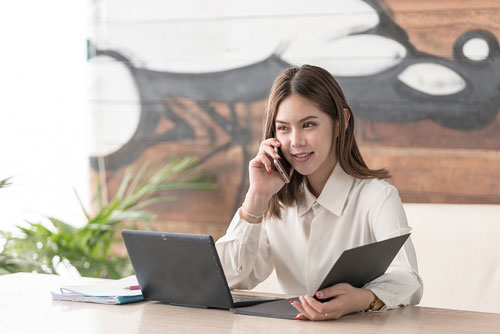 New fully online Bachelor of Business programme offers affordable, flexible learning opportunity for Diploma graduates in the workforce
INTI has long introduced Learning Simplified as a platform that allows students and working adults to experience the flexibility of learning with online technologies. Hosted on the Black Board platform, the new Bachelor of Business programme was designed to fit into the schedule of any working Diploma graduate.
In terms of flexibility, students need only commit an hour a day to earn this degree. Furthermore, exams which consist of only 30% of the programme, is conducted online thereby allowing students the freedom of time and place. Students of the new programme will also receive personal guidance through a dedicated mentor, ensuring that they get direct supervision as they would through face-to-face learning.
With affordability and convenience in mind, the programme is offered from as low as RM 372 per month, with a 24/7 accessibility to all learning materials anytime, anywhere. In addition to the flexible studying hours that the new online programme provides, INTI also offers a host of financial aid that allows students to study affordably. The programme has a 0% interest monthly payment plan, allows EPF withdrawal or funds from Human Resource Development Fund (HRDF).
"In line with INTI's unyielding focus in producing outstanding graduate outcomes, we have recorded incredible 2015 graduate employability outcomes which has been validated by BDO Governance Advisory. This includes the fact that 98% of INTI graduates securing jobs within six months of graduation, 82% receiving higher salaries than the market average and 25% receiving job offers even before they graduate," Bulow said.
The first BBUS Online programme to be introduced is the Bachelor of Business (Hons) Marketing – Learning Simplified programme. Intakes is in August 2017 and October 2017. For more information, visit www.newinti.edu.my/BBUS-LS.