INTI International University (IIU) recently hosted a delegation from Sri Lanka comprising 21 lecturers and 26 students pursuing various courses in science, maths, commerce, and arts at the Mahamaya Girls' College in Sri Lanka. The study visit, organised by IIU's Centre of Institutional Relations & Collaboration, aimed to expose the students to a new culture and learning environment.
The delegation, led by the college's principal Ms. Shashikala Senadheera, got the chance to understand how Malaysian education system works as well as experience the facilities offered at the university. Their schedule from 22 to 29 May packed in tours of INTI International University and INTI International College Subang, where they visited the INTI International University Tan Sri Abdul Majid Library (TSAM), E-Commerce laboratory, lecture rooms, and sports facilities. They also took part in a variety of educational activities such as aerobic and Malay language classes, as well as hands-on physiotherapy workshops. Activities outside the university campus included exploring historical and cultural sites located in the Klang Valley and Melaka.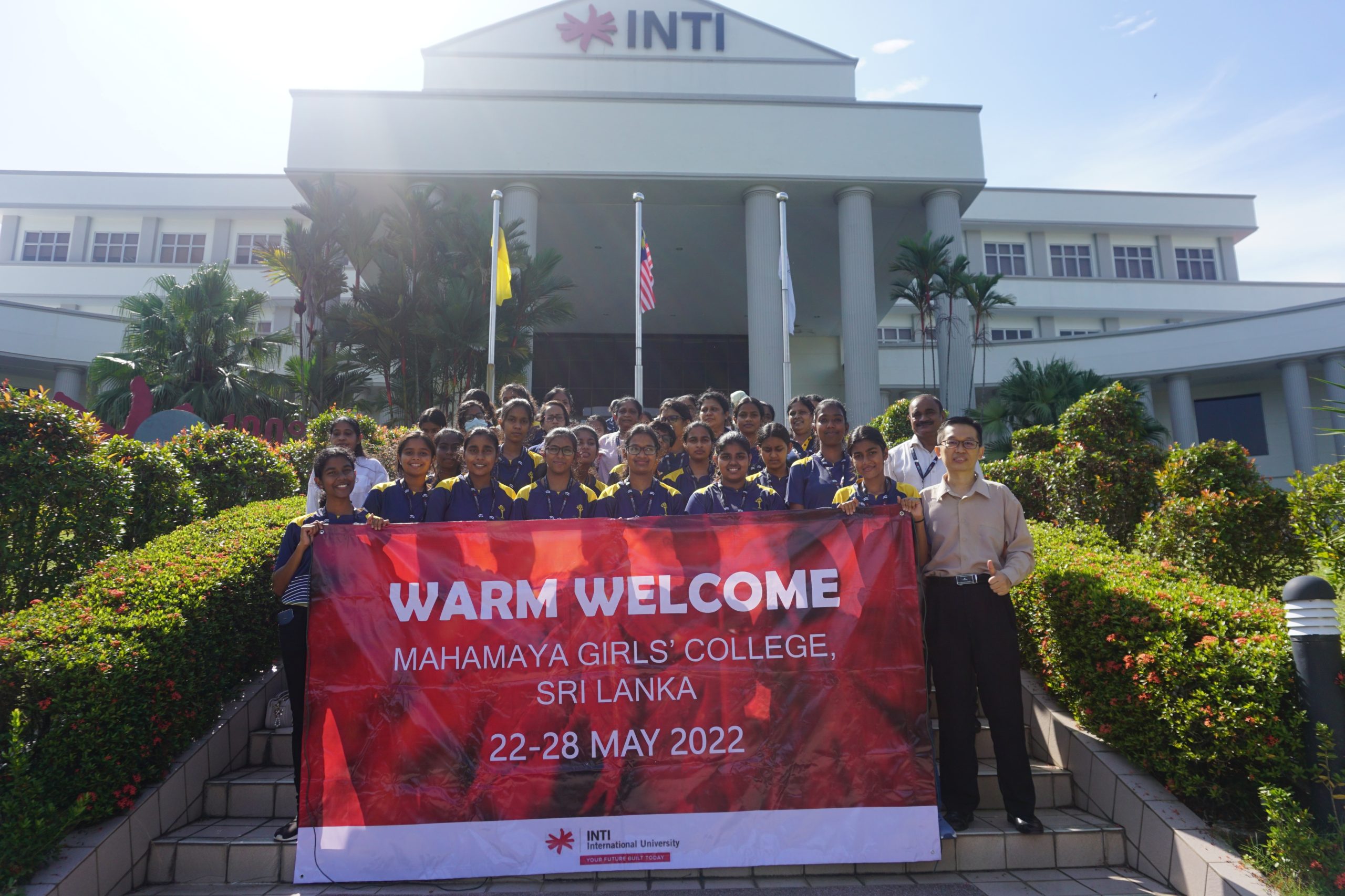 Students and lecturers from the Mahamaya Girls' College in Sri Lanka pose for a photo with representatives from INTI International University's Centre of Institutional Relations & Collaboration.
As the study tour coincided with the Hari Raya celebration at INTI International University, the girls were invited to perform a traditional Sri Lankan dance for the audience at the event. Their performance mesmerised the audience and gave the INTI community a brief glimpse of Sri Lanka's culture and traditions.
At the closing ceremony of the study visit, Ms. Rasika Udawela, program coordinator of the Mahamaya Girls' College, gave a farewell speech in which she thanked INTI for the warm hospitality and expressed how they appreciated the sincerity demonstrated by the INTI community throughout all the knowledge-sharing sessions and classes. Meanwhile, Sarahani Alahakoon, head prefect of the Mahamaya Girls' College, said the knowledge they gained from the study visit was invaluable.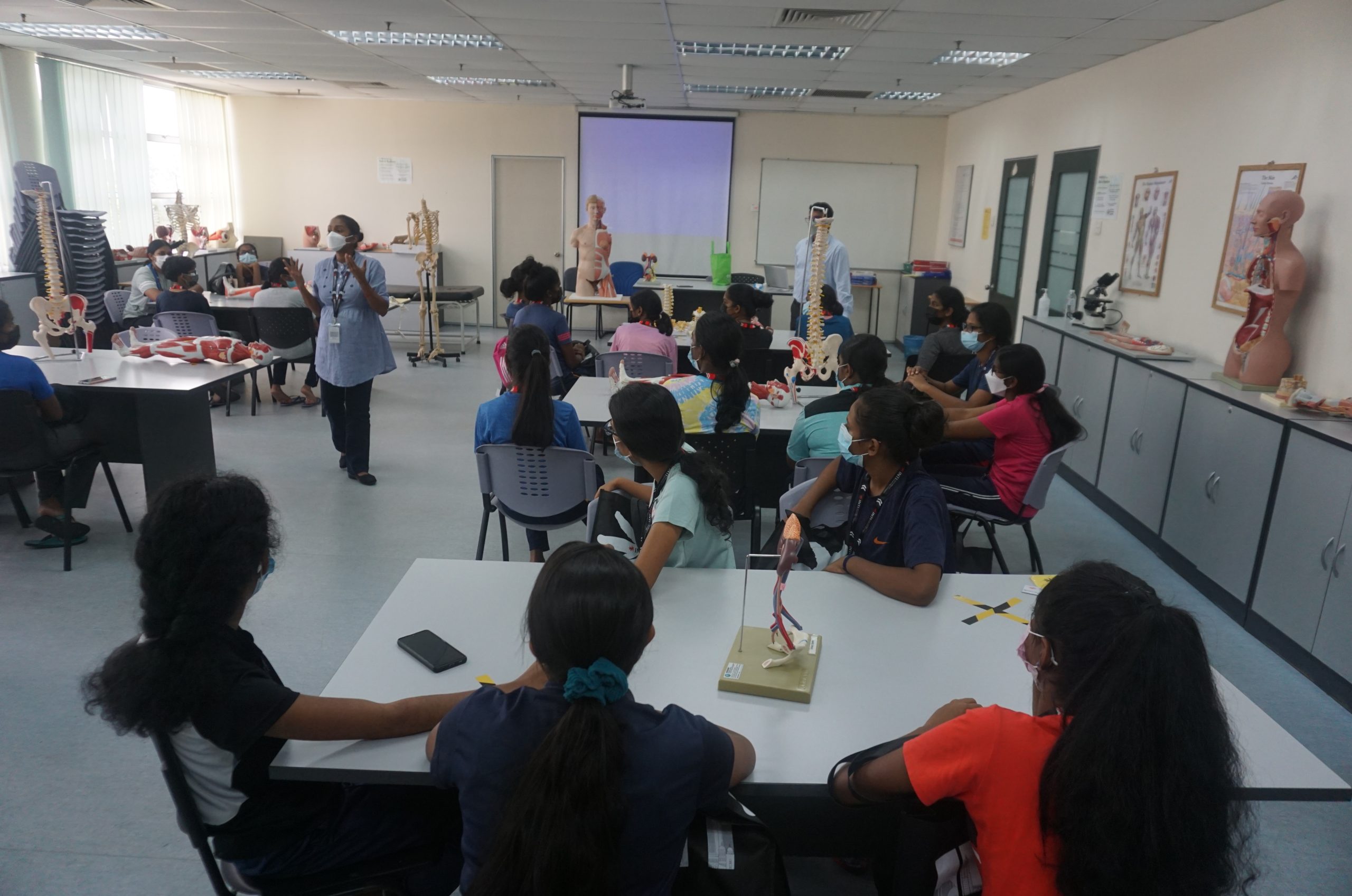 Ms. Nithiyah Maruthey, a senior lecturer from the Faculty of Health and Life Sciences (FHLS), demonstrate what is done during a physiotherapy session.
"I had all these pictures in my head about what INTI would be like. I feel very welcomed here, and it was a truly wonderful experience exploring new cultures at INTI. I would love to come back here again," she added.
Associate Professor Chan Kait Loon, who is Head of the Student Services Department at INTI International University, said the university is honoured to be able to provide a new experience to students from Sri Lanka.
"Our university is a diverse community where we have students from different countries and backgrounds. We are happy share with the girls about our culture and traditions, language, and history as they explore what the university has to offer in terms of programmes and facilities. We hope they brought back valuable knowledge and experiences," he concluded.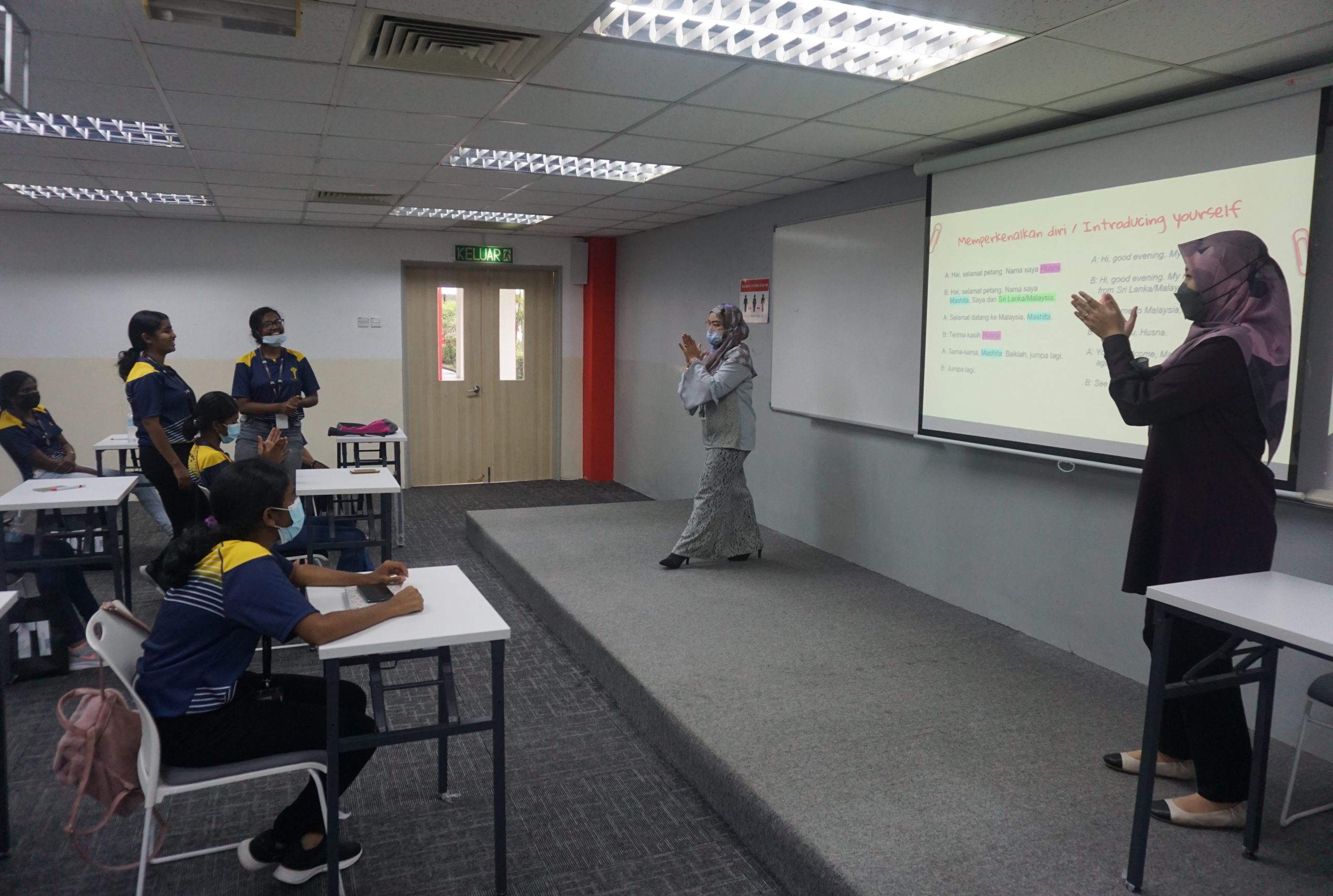 .
Dr. Wan Khairulhusna Wan Mokhtar (corner right) and Mashita M. Zin (corner left), both senior lecturers from the Faculty of Education and Liberal Arts (FELA), give a Malay language class to students from the Mahamaya Girls' College.