Ryan Lau Le An was only 12 years old when he started contributing to society. Now at the age of 23, the INTI International College Penang Diploma in Business alumni has so much to be proud of, especially for the name he has made in the financial industry.
Born in Penang, Ryan was raised as an only child in a modest family. He started his career as an advisor at one of the largest insurance companies in Malaysia. From the age of 18, he started building his business in the financial services industry while pursuing his diploma. Immediately upon completing his diploma programme, he enrolled for the Bachelor of Commerce (International Business) programme at University of Wollongong, Australia, which he said ensured his time was used efficiently. It was his hard work and ability to take risks that helped his career grow. Meanwhile, his bold character and entrepreneurial skills gained him success abroad. Ryan is one of the few Malaysians to qualify for the prestigious Malaysia Book of Records twice.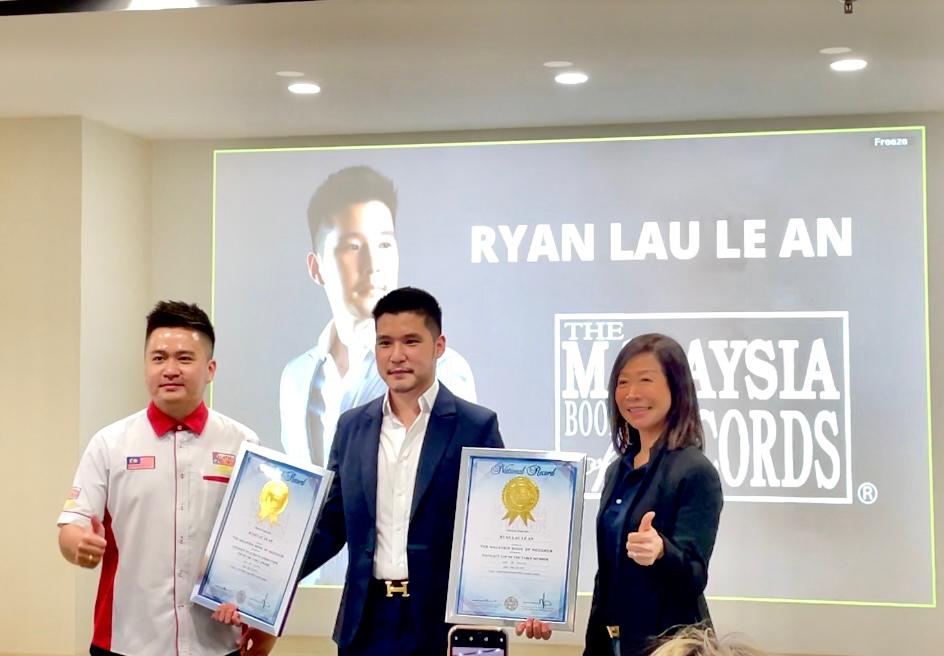 INTI International College Penang alumni Ryan Lau receiving his recognition from the Malaysia Book of Records.
"I believe that we only live once, so we should do what we wish to and live with no regrets. As long as the activities are within legal boundaries, anything is possible," said Ryan who is an avid reader, traveller, and luxury car aficionado.
Ryan attributed his success to the experiences he gained at an early age. When he was 12, he got a job as a petrol station attendant. He then continued to gather experience through other roles including as a sales representative for one of the largest international electronic companies, a housekeeping officer at a prominent hotel, a human resources specialist, and fundraiser specialist, among others. By the time he turned 18, Ryan had already worked in eight different industries before he started his own business.
During his time as an employee, he built entrepreneurial skills which now helps him to execute business strategies successfully while also minimizing risks. Aside from managing his business, he is also an international  speaker who has delivered talks and seminars to some of the biggest financial institutions around the world, offering valuable perspectives through many conventions and platforms every year. As an INTI graduate, he also joins alumni sharing sessions to share his experience to give back to the institution that has done so much for him.
Ryan is a firm believer of giving opportunities to people around him because he is where he is today because of the support he has received in the past. Therefore, those with the resources to help others should explore ways to do so. Ryan actively seeks talents around the country and through a unique programme he aims to equip them with tools to thrive in society. One of his strategies is coaching talented young individuals through a corporate social responsibility (CSR) programme designed by his team of consultants under his leadership. Under this initiative, selected university and college students in Malaysia attend interviews each year in a rigorous selection process for a seat in the programme.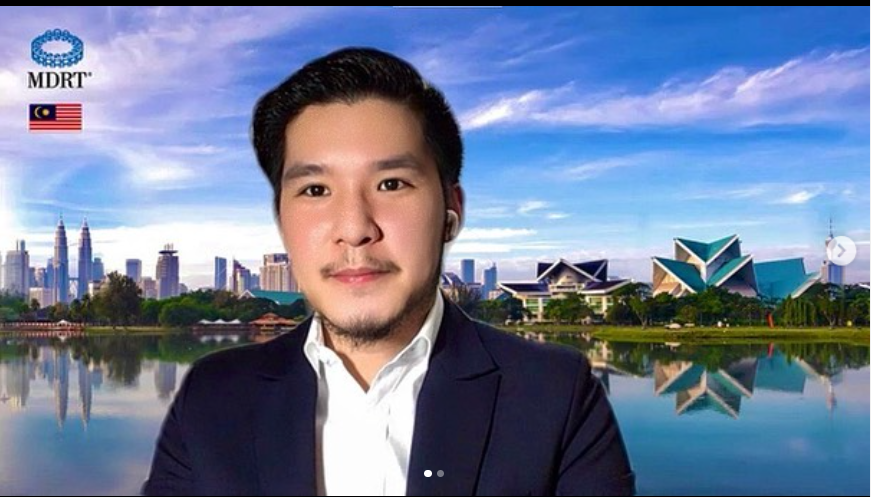 Apart from managing his business, Ryan Lau is also an international speaker who has delivered talks and seminars to some of the biggest financial institutions around the world.
"These apprentices are provided practical lessons to equip them with the skills they need for the workforce. They are given regular feedback and practical guidance over a 12-week programme which focuses on building unique strengths. So far, the programme has trained 80 apprentices who have gone on to become leaders in their respective industries," he said.
Recounting his experience as a student at INTI, Ryan said he enjoyed the intellectual freedom and variety of student life. The programme he took gave him the necessary knowledge, skills and experience for a career path in the financial industry.
"INTI's campus is conducive and the facilities provide students a comfortable learning environment, making the journey to obtain a tertiary education qualification an easier one. Meanwhile, the many clubs and associations that are available on campus gave me the opportunity to network and get exposure to real-world jobs. Allowing students to network and meet industry people is a fantastic initiative by INTI. These elements are critical for students when they enter the workforce or venture into their respective entrepreneurial journeys," he said.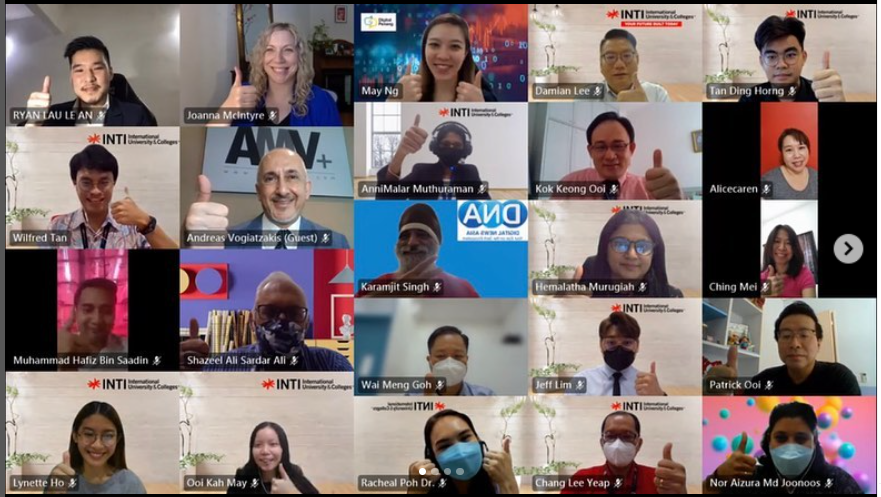 INTI International College Penang alumni Ryan Lau shares his knowledge and life experiences during a programme launch hosted virtually by the college.
He also lauded the lecturers for their endless support throughout his time there.
"Students and lecturers at INTI International College Penang have a close bond. Many of us treasure the relationships built in INTI and to this day, a number of my peers have collaborated with me. Several have become business partners and have succeeded within a short period of time," he added.
As he held various roles apart from being a student, he remembered how hectic life was juggling studies and making sure he was on track to succeed before graduation.
"I had many roles back then – being a student was just one of them. I was actively managing jobs and running my own insurance business. Each role was demanding. Reflecting on those years, I remember completing my assignments in airports while waiting for my flight for business engagements on many occasions. There was a year when business had me flying to cities in at least eight different countries, and I had to make sure to complete all the course work so that I could graduate on time. I am a person who is willing to make sacrifices to better my life," said Ryan.
Ryan's goals do not stop at being an entrepreneur, but his heart also yearns to guide young entrepreneurs. In line with this, he intends to establish a foundation which will organize and focus on efforts to give back to community and the people who have assisted with the success of his business. He plans to execute a series of philanthropic activities through platforms and resources available to him and other successful entrepreneurs. His favourite cause is currently education and he hopes to improve the standard of education in the next few years. Apart from his goal to set up a foundation, Ryan actively seeks to work with like-minded organizations in various areas of philanthropic pursuits.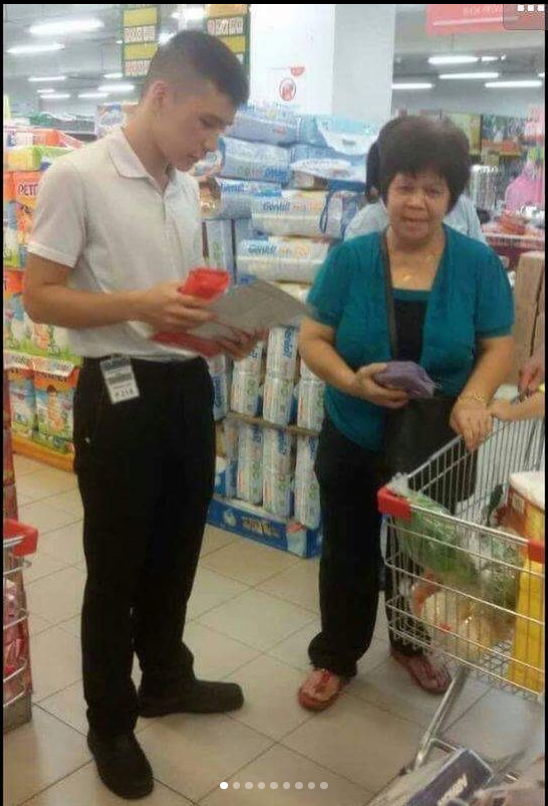 Ryan Lau believes that everyone starts somewhere and is forever grateful for the opportunities he has received throughout his life.
To Ryan, making a difference in the lives of other people and witnessing it with his own eyes would be his greatest accomplishment.
"The only way to fully enjoy life is to give. Giving will help the people around us and show them how much we love them," he concluded.