To meet the needs of a shifting human capital landscape, INTI College Sabah (INTI) collaborated with Lazada, Malaysia's number one e-commerce platform , to host several initiatives for secondary school students, local entrepreneurs and members of the public.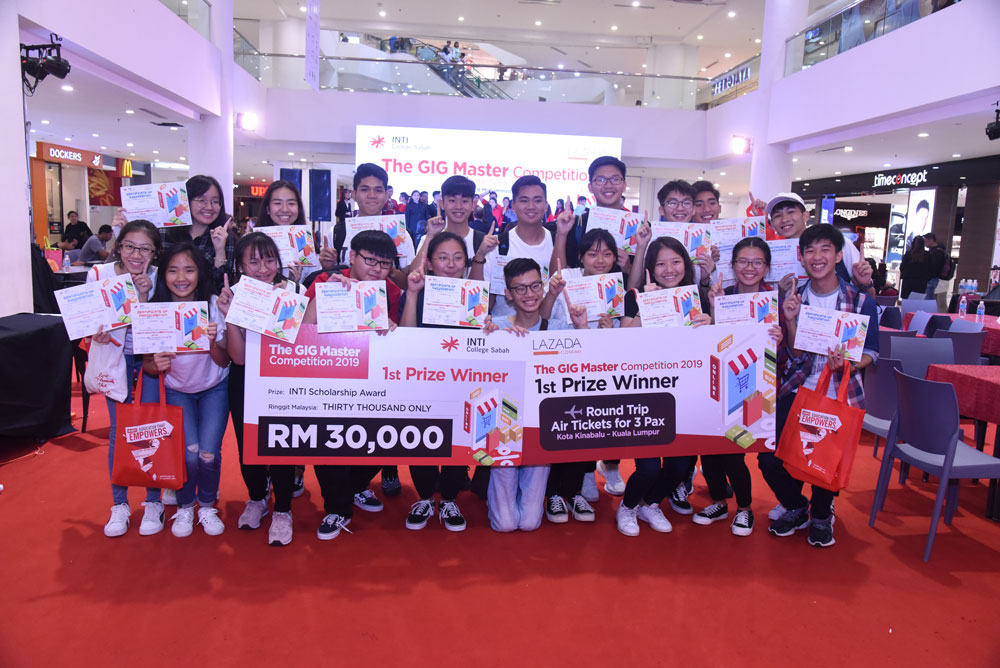 According to the Job Outlook 2019 survey, 43% of employers are looking to grow their digital talent pool; with digital marketing and e-commerce being two of the top five highly sought-after digital skills . This is indicative of an increasing need to nurture local digital talents.
"We believe with the right training and skills, Sabah has great potential to produce quality future eCommerce talents. This collaboration is the first of its kind with an East Malaysian educational institution, aimed at empowering Sabah locals with Lazada's insights and tools for digital entrepreneurship," added Leo Chow, Chief Executive Officer, Lazada Malaysia.
Held in Suria Sabah Shopping Mall on 3rd March 2019, the event included activities such as a business development and product marketing competition organized for high school students, a sharing session by Yamunah A/P Tangarajah, Head of Seller Engagement of Lazada Malaysia, and games and activities relating to eCommerce. The objective of the event was to create awareness on eCommerce while exposing more Malaysians to the benefits of digital entrepreneurship. This is in line with Lazada's pledge to support eight million eCommerce entrepreneurs and small-medium enterprises (SMEs) in Southeast Asia to grow and thrive by 2030.
As part of the pledge, Lazada will provide help for SMEs to digitise their business and gain better access to Internet-savvy and mobile consumers; reduce the entry barriers for sellers to create their own brands on Lazada; and allow them to tap on the company's logistics network to facilitate the transfer of goods.
Present to witness the event were YB Mohammad Mohamarin, Assistant Minister of Education and Innovation, Sabah, and Desmond Christopher A/l Selvaraj, Head of Seller Activation of Lazada Malaysia.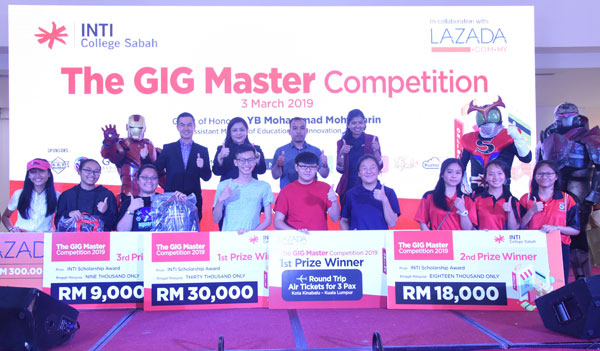 "This initiative is a timely one as it aligns with Sabah's interest in expanding the state's digital growth. Hopefully with continued initiatives such as this, Sabah will be able to supply enough digital talents to meet the market's increasingly high demand," shared YB Mohammad Mohamarin in his speech at the event.
"I am delighted to see that it is also empowering Sabah's youths with the knowledge and skillsets required for the future workforce," he added.
Roselyn Chua, Chief Executive of INTI College Sabah, shared that INTI also recognises the need for digital expansion in the world of IR 4.0 today.
"Our collaboration with industry partners such as Lazada and Alibaba is proof of our efforts in providing INTI graduates the applicable and competitive skills required to thrive in the increasingly globalised e-commerce industry," she shared.
She added, "With programmes such as the Alibaba Global E-Commerce Talent (GET) programme available for our students, our graduates are able to build their confidence in the area of e-commerce and entrepreneurship, and develop a competitive edge in the e-commerce trade."