Professional experience is important for landing a job as a graduate and an internship could be the golden ticket to both. According to High Fliers Research, more than one-third of recruiters employ a gradute with experience. In an article by The Guardian, Victoria Lawes, the UK director of resourcing at Deloitte was quoted saying interning is a great way to strengthen one's skills and expand one's networks to get a good job as companies would get early access to talent .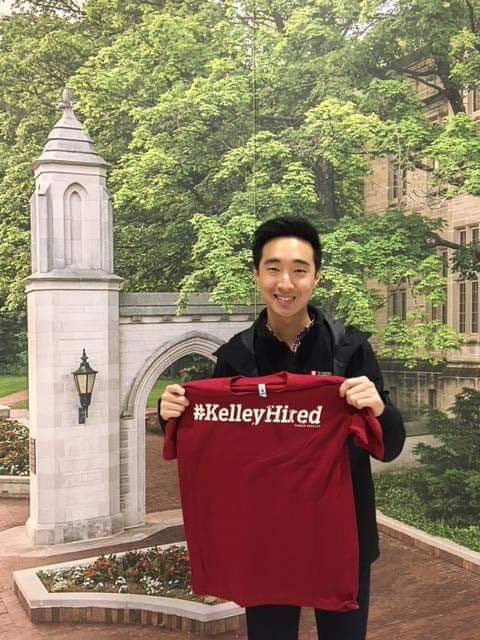 Colin Ooi, at Indiana University Bloomington's career services office.
Annually, Deloitte receives more than 16,000 applications for its internship and work-experience programmes, from both school and university students. Only around 350 undergraduates are successfully recruited for the company's Summer Vacation Internship and Colin Ooi from the capital city of Malaysia, Kuala Lumpur was one of the company's successful applicants when he applied for an internship in Deloitte's Technology Consulting practice in the United States (US).
"While I interned in Deloitte, I observed that there was a greater emphasis on personal and professional development. I was given ample time to get familiar with the firm, its people, and basic consulting methodologies before I got to the actual tasks that were assigned to me. Although there was still an expectation to deliver quality work as an intern, I was still given plenty of space to grow and find my interests," said Colin, who pursued the American Degree Transfer Programme in INTI International College Subang (IICS) prior to furthering his education in the US.
Colin shared that he did find it difficult to land an internship experience in a reputable company like Deloitte but he also assured fellow students that it is possible to do so, and further more land a permenant job in the US if one is willing to make some sacrifices.
"It's definitely possible and there are many international students who have done it. There are certainly sacrifices that you'll have to make if you decide that you want to get a job upon graduation. Firms in the US value the time you spend getting to know their operations, values, and most importantly their people. This means that you'll have to spend time attending workplace sessions, networking with alumni and industry leaders, and competing in relevant case competitions – especially those organised by the organisations you'd like to work with," expressed Colin.
Colin who is currently pursuing his Masters in Information Systems at the Kelley School of Business in Indiana University Bloomington, and who also double majored in Information Systems and Supply Chain Management at the same university, attributed his skills and maturity in taking on the expectations of a leading global company such as Deloitte to the early experiences he had at INTI.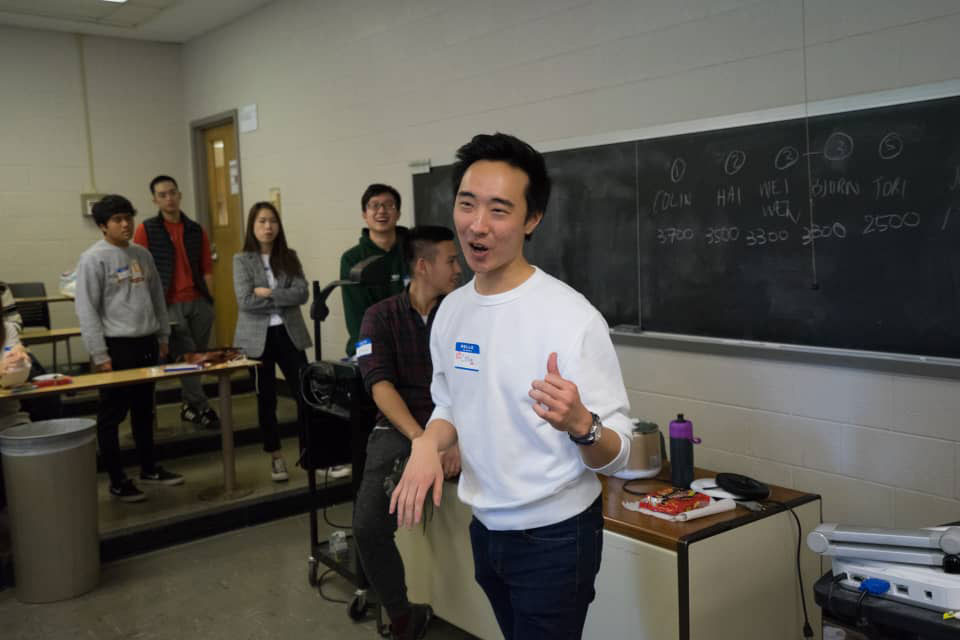 Colin Ooi was actively involved in extra-curricular activities at Indiana University Bloomington.
"I spent close to 2 years at IICS' campus and I loved it. I made a bunch of close friends whom I still keep in touch with today and I got the opportunity to be independent even before I left Malaysia. On the academic side, the courses I took were challenging, and definitely prepared me well for the US education system. The lecturers I had were all well versed in their subjects and showed a great deal of interest in the growth of their students. I had a lot of growing up to do after my International General Certificate of Secondary Education (IGCSE) and INTI served as the platform where I picked up the skills and maturity that I needed to do well in the US," said Colin.
Even as a school student, Colin always had an interest in the transformative power of technology and how it played a role in one's daily life. He was fascinated with how businesses operated and how corporations enact societal level changes while delivering value to people in its communities, thus why, Colin is currently majoring in Information Systems as the programme is the intersection of these two domains.
Looking back at his experience in Indiana University Bloomington, Colin proudly said that his time there were one of the most transformative years of his life, "Life really starts outside our comfort zone and I learnt to appreciate that throughout my four years there. During my classes and extra-curricular activities, I was given the opportunity to push myself to do things I thought I was never capable of. I got the chance to lead organizations, deliver speeches in front of large audiences, and teach freshmen level courses. I also got the opportunity to be involved in campus activities and lead initiatives that were so much bigger than myself. The skills I've accumulated in communication, time management, and leadership are skills that I will carry with me for the rest of my life."
Colin, a driven and introspective person, who also admitted that his first week in the US was terrifying as he didn't know anybody, has now successfully obtained the golden ticket to a graduate job in Deloitte as a Technology Consultant where he will officially begin his career pathway in September 2020.