Megan Lim Wen Yi, a young learner who turns 19 this year, impressed her lecturers and coursemates by being named "Top in the World" for Mathematics by Cambridge Assessment International Education (CAIE) for the AS Level.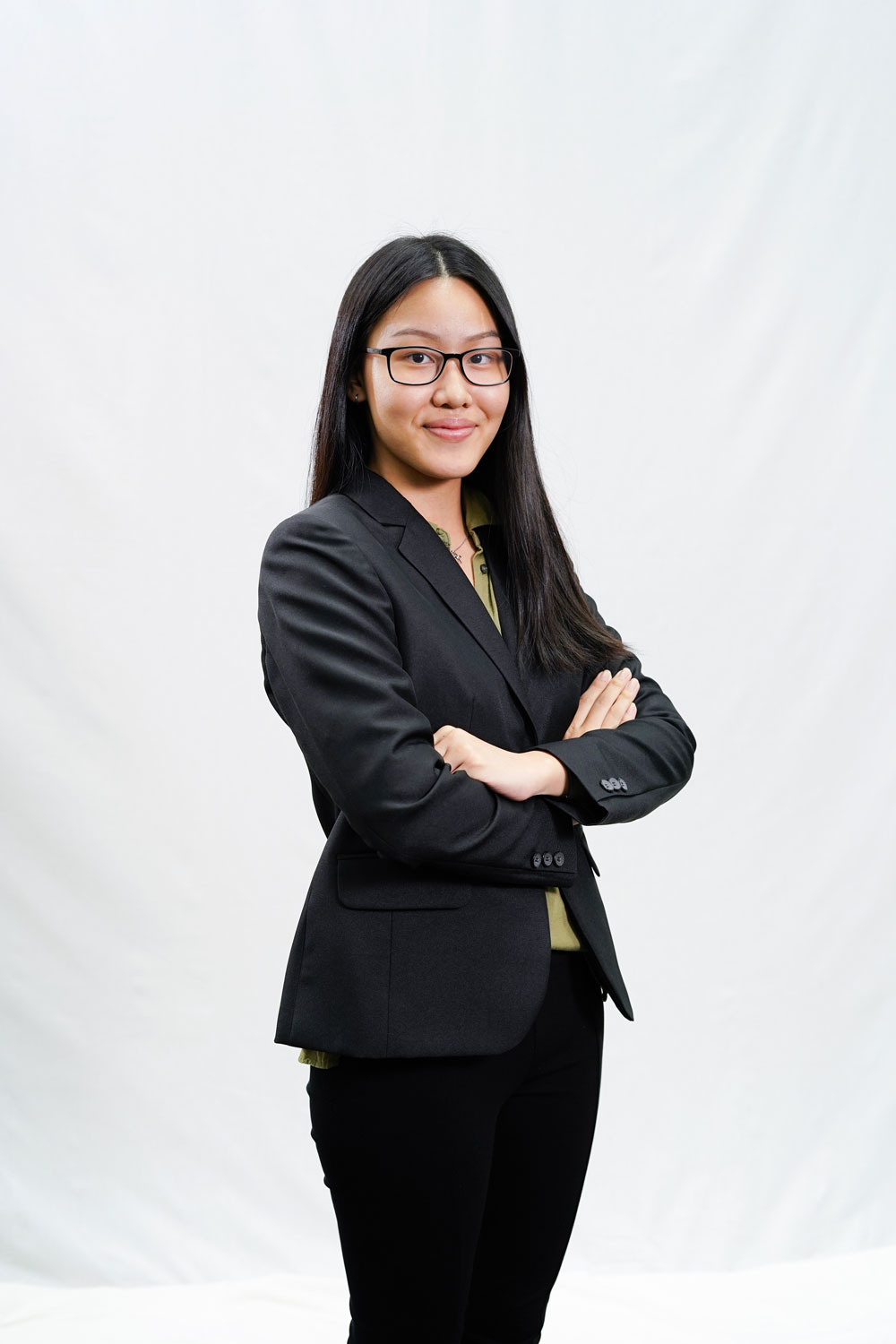 Megan Lim Wen Yi, a Cambridge International A-Level student at the Centre of Excellence for Pre-University studies, INTI International College Penang, won Top in the World for Mathematics.
The Advanced Subsidiary Level (AS level) is commonly known as the first year of the A-Level examinations, while the second year is known as the A2 Level. The AS Level is a qualification in its own right and is equally as important for students aiming to complete their A-Level qualifications with excellent results.
In recent months, the COVID-19 pandemic has led to significant considerations about the alternative student grading issued by Cambridge, in light of the cancellation of the A-Levels examinations worldwide. A strong foundation in AS, as well as consistent efforts by students throughout their studies, could be the saving grace for those planning to complete their A-Levels this year.
Hoping to pursue a degree in Biomedical Science in the near future, Megan chose the Cambridge A-Levels as a stepping stone to realising her dreams. She enrolled for the programme right after she completed her secondary school education at Han Chiang High School, Penang.
"A-Levels is widely recognised by universities around the world, and since I wasn't able to decide after secondary school if I wanted to pursue tertiary education locally or overseas, I thought the A-Levels would be the best course for my Pre-U studies," explained Megan who chose to pursue the programme at INTI International College Penang.
Sharing her thoughts on her outstanding results, Megan remarked that even she herself was surprised that she managed to obtain such good results.
"I used to be quite careless with Maths. However, I do feel proud of this achievement and I am grateful for it," said Megan.
This success wasn't easy to come by, and Megan recalled the challenges that she had to overcome. Being used to the expectations of a Malaysian high school, college life was a completely foreign environment, not to mention the shorter period for lessons and preparation before the exams.
"It was quite challenging for me to adapt to a new and independent environment and focus on my studies at the same time," she said. "Luckily, I managed to overcome my initial concerns quickly and settled down to the routine of preparing for my exams. I did my part as a student, practised past year questions as much as I could, and trusted God to give me what was best."
Explaining why she picked INTI for her A-Levels, Megan elaborated, "My friends have had good experiences here, and there was the bonus that it was still close to home. Coming to INTI taught me the fundamentals of being a responsible student. Beyond the academic learning, being here also helped me improve my time management and communication skills, and I'm hoping that these will better prepare me for university."
Megan also attributed her achievements to her dedicated lecturers whom she respects, and whom she was greatly inspired by their commitment to their work.
"From my experience, lecturers here are ever-ready to help, and my fellow peers were also eager to learn and share from one another. I think INTI is a good place to study, especially if you are just beginning your tertiary education journey" she shared.
Megan also shared a deep appreciation for her father's strong work ethic and dedication in what he does.
"My dad is my inspiration in life. Despite not continuing his studies, he managed to succeed in the working world. It just goes to show that one can achieve anything as long as they work hard. He inspires and motivates me to strive to do better."
Aspiring to pursue a profession in biology and research, Megan said that her achievement has inspired her to continue working hard for her A2 Level which covers more complex modules.
Speaking to other young learners who are starting their tertiary education journey, Megan concludes, "I would say, it doesn't matter what you do, just put in the effort, learn from mistakes, don't be shy to reach out if you need help, and trust the process."
Over the years, INTI has produced many top achievers for the Cambridge A-Level examinations. These recipients of the Outstanding Cambridge Learner Awards are recognised as the world's best-scoring students for various subjects such as Biology, Business, Economics, Law, Mathematics and Physics.