Industry Advisory Board
Ensures you will always have the latest
industry-relevant curriculum and helps you be career-ready.
Industry Advisory Board sessions bring together academics, employers, professional bodies and government regulatory bodies to contribute to ways to strategize, design, develop, and deliver INTI's curriculum in order to make it current and relevant to industry needs.
Art & Design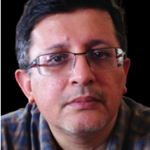 Ahmed Balfaqih
Founder and Managing Director 
CLICK GRAFIX SDN. BHD.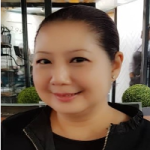 Ng Kim Kean 
Head of Marketing
MICROSOFT MALAYSIA SDN. BHD.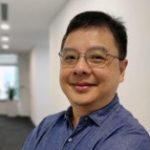 Ooi Beng Cheang 
Assistant Manager, Marketing (Livestream)
SHOPEE MALAYSIA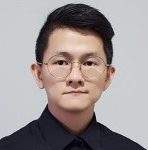 Steven Low
Talent Management Director
PUBLICIS GROUPE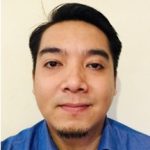 Wan Mohd Khairilnaim
Creative Services Executive
GREY MALAYSIA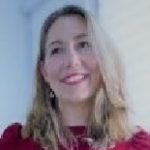 Gwen Delhumeau
Founder
ELLEGRA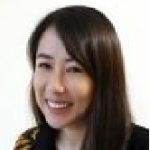 Yap Sue Yii
Founder
KOMUNITI TUKANG JAHIT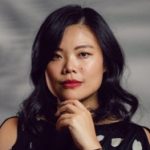 Fern Chua
Founder, Creative Director
FERN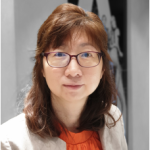 Teh Soo Tyng
Sustainability Director
NETS PRINTWORK SDN. BHD. 
ECO SENTIDO SDN BHD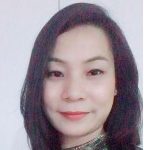 Ju Li Peh
Creative Services Director
GREY MALAYSIA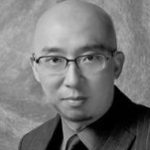 IDr. Ronnie Choong
Founder, Managing Director
INNOVATIVE SPACE DIMENSION SDN BHD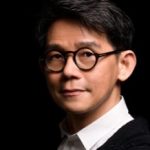 IDr. Lai Siew Hong
Chief Executive Designer 
BLU WATER STUDIO SDN. BHD.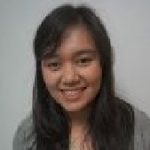 Rohayu Ramli
Visual Merchandiser Manager 
IKANO HANDEL SDN. BHD.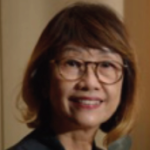 Melisa Wong
President 
wREGA (GRAPHIC DESIGN ASSOCIATION

Zachary Haris Ong
Principal
ZACHARY HARIS ONG & ASSOCIATES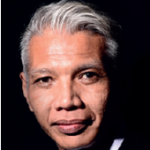 Bon Zainal
Chief Creative Director
BON FASHION LEGACY SDN. BHD.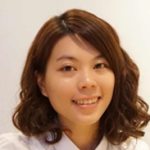 Boe Lee Chia Yin 
 Merchandising Manager
PADINI CORPORATION SDN. BHD.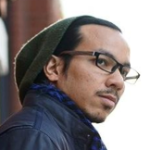 Syed Nurfaiz Khalid bin Syed Ibrahim
Technical/ Production Director
LES' COPAQUE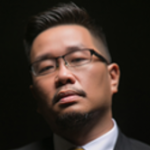 Benjamin Yeoh
Business Development Senior Manager
ACESTAR SDN. BHD.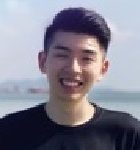 Jason Lim
Interior Design Manager
IKANO HANDEL SDN. BHD. 

Laila Mahadzir
Design Director 
A+L INTERIOR DESIGN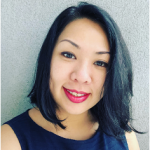 Juliana Chua
Head of Marketing (e-commerce)
VETTONS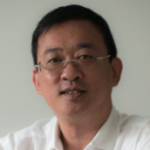 Teo Kui Soon
Director
KTEO INTERIOR DESIGN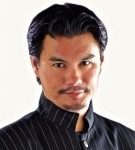 Ar. Adrianta Aziz
Managing Director
AR RAD ARCHITECTS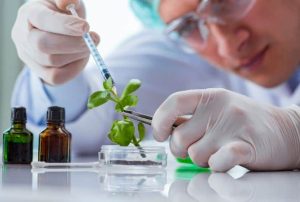 Biotechnology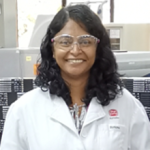 Dr. Sukganah Apparow
Manager, 
Molecular Breeding Laboratory
SIME DARBY PLANTATION TECHNOLOGY CENTRE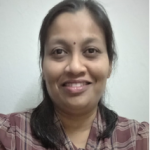 Sri Gowri
HR Manager
DUOPHARMA BIOTECH BERHAD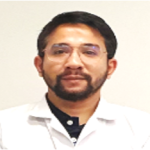 Dr. Tasren Mahamooth
Principal Research Officer, Section Head, Environmental Microbiology & Deputy Division Head, Crop Production Division
ADVANCED AGRIECOLOGICAL RESEARCH SDN. BHD.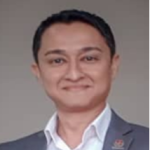 Fairuz Khan
Senior Manager, HR
DUOPHARMA BIOTECH BERHAD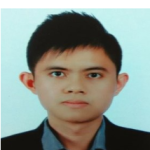 Raymond Yeow Sin Keet
Founder
TERRALIVING ENTERPRISE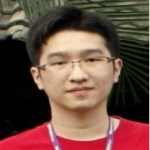 Johanson Chew
Director
CITIFARM PLT. 
Business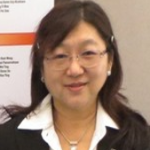 Dr. Amy Lim Swee Geok 
Chief Executive Officer
LER LUM ADVISORY SERVICES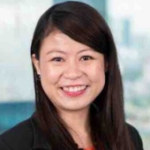 Tan Lee Li 
Senior Manager
PWC Academy
PWC MALAYSIA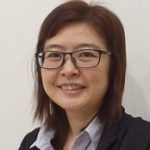 Oh Ming Poh
General Manager
WILMAR GBS SDN. BHD.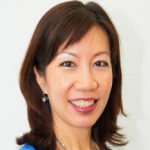 Monsy Siew 
Executive Director, People Performance and Culture
KPMG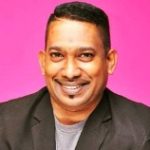 Prabagaran Chilatorai
Head, Customer
Experience
DAYTHREE BUSINESS SERVICES SDN. BHD. 

Chandra Segar 
Regional HR Lead
AMD

Jordan Chong
 Lead – Regional Talent Acquisition 
UNILEVER MALAYSIA HOLDINGS SDN. BHD.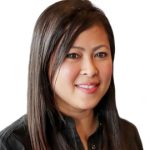 Linda Hassan
Group Chief Marketing Officer
DOMINO'S PIZZA
MALAYSIA & SINGAPORE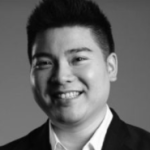 Robert Chan
Manager – Employer Branding
HONG LEONG BANK
Pauline Kang
Finance Business manager- Lean Six sigma lead
INTEL CORPORATION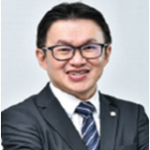 Goh Chee Ho
Deputy Head, Group Finance
ALLIANCE BANK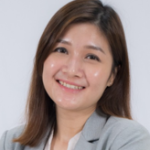 Tasha Ho Pei Xin
Talent & Performance Manager
VINDA GROUP SEA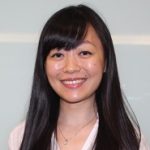 Sophia Ang
Vice President, Talent Attraction & Workplace Futurisation
MAYBANK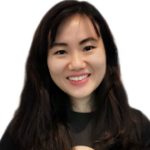 Chew Yinxie
Co-Founder
INTERNSPOON SDN. BHD.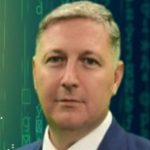 Nordin Abdullah
Managing Director
GLENREAGH SDN. BHD. 
Sean De Silva
Director
PASTEL EVENTS & MARKETING SDN. BHD.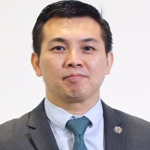 Gan Teck Hooi
Managing Consultant
ICFO SOLUTIONS SDN. BHD.
Tan Hue Yee
Head of Operations
WEBQLO SDN. BHD.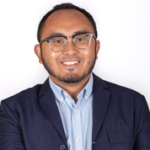 Mohd Izzat
Manager, Technology & Innovation
MALAYSIAN GLOBAL INNOVATION & CREATIVITY CENTRE (MaGIC)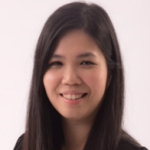 Tracy Chian 
Regional Transition & Transformation Lead
ASTRAZENECA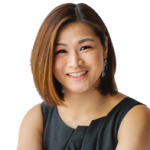 Evelyn Chue
Managing Director
PEOPLE PSYENCE®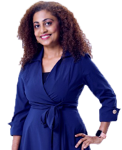 Jamuna Karmehen
Director/Trainer
JAMZACADEMY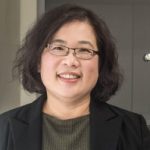 Yvonne Lee
Director/ Registered & Licensed Counsellor
ENRICH COUNSELING & THERAPY CENTER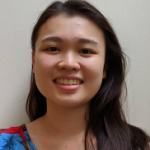 Hannah Fong
Research & Business Intelligence Partner
LEADERONOMICS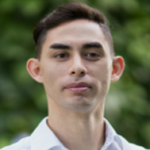 Matthew Daniel
Chief Financial Officer
CYCLE & CARRIAGE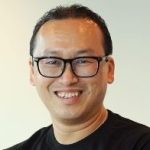 Chen Fong Tuan 
Group HR Director
BERJAYA CORPORATION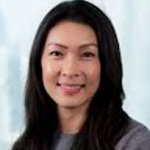 Chua Seow Swang 
 Development Manager
PWC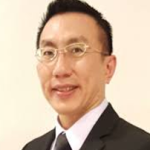 Lim Chee Gay 
Group Chief  
Human Resources Officer
TDCX
Nur Azre Abdul Aziz
Senior Manager,
Partnerships
SHOPLINE MALAYSIA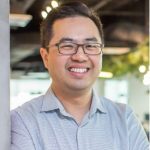 Kenneth Lee
Professional Hiring Senior Advisor
BP
Scott Paxton 
Global Finance 
Organization Lead
BAKER HUGHES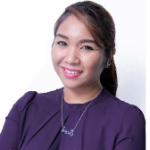 Putri Nur Ameerah
 Manager, Brand Attraction
RHB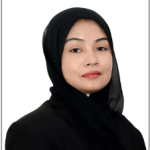 Nadiya Ahmad  
Head of Human Resource
OSHRS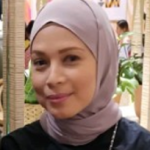 Suriyani Zainol Abidin
Head of Employee Experience 
and Change Management
AXA AFFIN GENERAL INSURANCE BHD.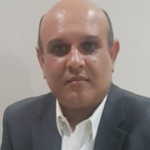 Raminder Singh
Head of Department, Project Risk Management
GAMUDA KVMRT SDN. BHD. 
Chua Wooi Kien
Talent Section Manager
KVC INDUSTRIAL SUPPLY SDN. BHD. 
Computing & I.T.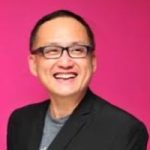 Chiew Sin Kwang
Head,  Digital Transformation
DAYTHREE BUSINESS SERVICES SDN BHD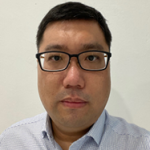 Eric Chang
Delivery Head – Malaysia
HCL TECHNOLOGIES MALAYSIA SDN BHD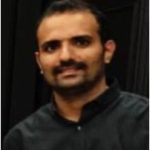 Harish Soni
Resiliency & Security 
Practise Leader
KYNDRYL INDIA PRIVATE LIMITED
Wong Tsien Loong
Group Chief Information Officer
GAMUDA BERHAD
Melvin Lim 
Chief Business Officer
VEROFAX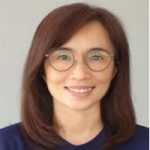 Rebecca Law
Head, Operations
ETIQA DIGITAL SOLUTIONS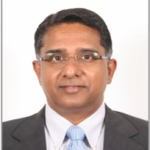 M.Sivalingam 
Senior Director 
MIMOS BERHAD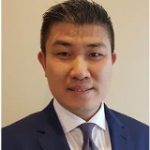 KC Chung
Managing Director
SECUREPATH SDN. BHD.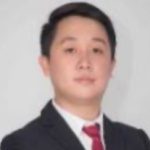 Elson Tan
Head of Technology, Director
NEDEX GROUP SDN. BHD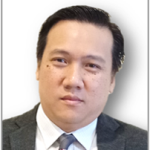 Loke Chee Soon
Chief Digital Officer
SIN CHEW MEDIA CORPORATION BERHAD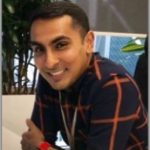 Ashley Albern Fernandez
Head of AI & Advanced Analytics Center of Excellence
MAXIS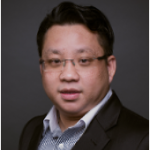 Gan Chun Yee
Director, Big Data Analytics
FUSIONEX GROUP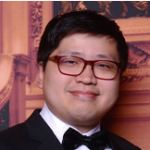 Kenny Koay
CEO
GLOBAL CONNECT RESOURCES SDN. BHD.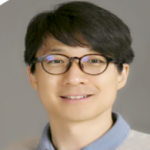 Peter Ji
Technical Program Manager
AWS ACADEMY
Alan See
CEO
FIRMUS SDN. BHD.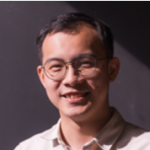 Jimmy Kho 
Senior Software Engineer
AIRASIA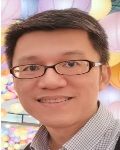 Dr. Chew Yew Choong
Head of Data Science and Customer Value Management, ISD
U MOBILE SDN. BHD.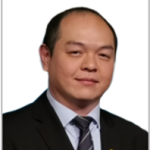 Fong Choong Fook 
Managing Director
LGMS / LE GLOBAL SERVICES SDN BHD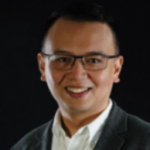 Kris Uttrapan
CEO
STAMPEDE SOLUTION SDN. BHD.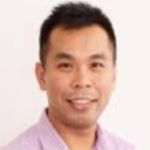 Goh Kiat Hau
Director (Co-Founder)
AGTIV CONSULTING SDN. BHD.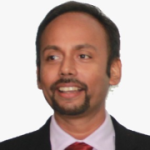 Gajendra Balasingham
CEO
GKK CONSULTANTS SDN. BHD.
Sunny Lim
Director
SL INFOTECH MANAGEMENT SDN. BHD.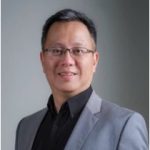 Lim Chu Chuan
Director
EMI SOLUTIONS SDN. BHD.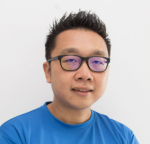 Chan Kee Siak
Founder & CEO
EXABYTES GROUP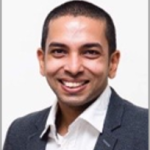 Suresh Kevin Nair 
Director
AOIKUMO,
KUMODENT AND MEDICONNEXIONS CONSULTING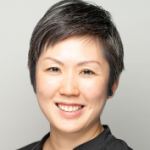 Serene Keng
Managing Director, Channels and Alliances, Asia Pacific and Japan
TIGERGRAPH
Engineering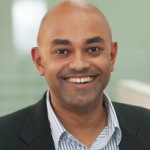 Suresh Kumar
VP, GM Intel Malaysia Design Center
INTEL MICROELECTRONICS (MALAYSIA) SDN. BHD.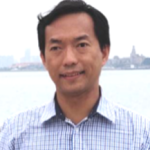 Lee Chun Keat
Vice President of Engineering
OPPSTAR TECHNOLOGY SDN. BHD.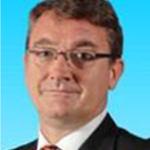 Dr. David Lacey
Engineering Director
OSRAM OPTO SEMICONDUCTORS (M) SDN. BHD.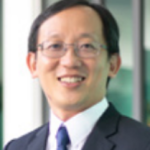 Yeoh Shih Hoong
Senior Vice President
VITROX CORPORATION BERHAD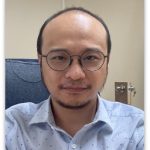 Tan Teck Yong
Assistant Manager
   LEBROTHERS CONSTRUCTION SDN. BHD.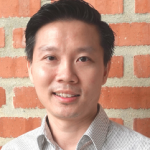 Marcus Lee 
Senior R&D Manager
AEMULUS CORPORATION SDN. BHD.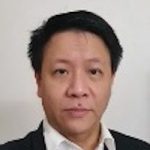 Koay Kah Hoe
Chief Operating Officer
DREAM CATCHER CONSULTING SDN. BHD.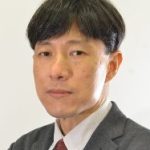 Chan Fook Seng
Engineering Manager
KEYSIGHT TECHNOLOGIES MALAYSIA SDN. BHD.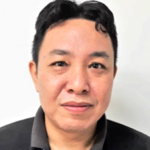 Dr. Joshua Lee Khai Ho
Principle Engineer
MOTOROLA SOLUTIONS (M) SDN. BHD.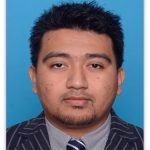 Sr. Luqman Yahaya
Technical Director
AZM PERUNDING UKUR BAHAN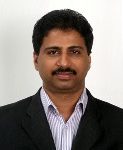 Shajil Kumar
Sr. Engineering Manager
FLEXTRONICS TECHNOLOGY
PENANG SDN. BHD.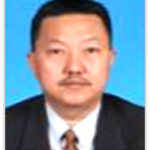 Tony Yee Aun Tong
Managing Director 
INGERMARK (M) SDN. BHD.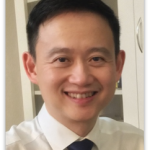 Ooi Song Wah
Sr. R&D Manager
VITROX CORPORATION BERHAD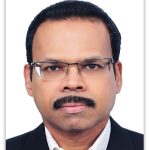 Clement Pakiam
Sr Engineering Manager (R&D)
MOTOROLA SOLUTIONS MSIA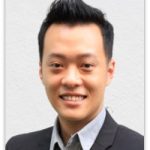 Au Ben Ley 
Contract Manager
 PEKAT SOLAR SDN. BHD.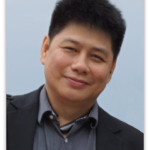 Kyle Ewe Tuck Khuen
Digital Lead
GAMUDA BERHAD
Hospitality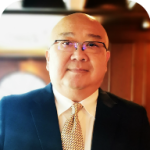 Khoo Boo Lim
General Manager
Macalister Terraces Hotel Penang
Vice President of
MAH NATIONAL BOARD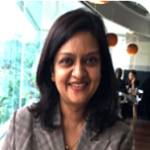 Shamala Krishnan
Regional Director of Human Resources 
HILTON MALAYSIA, PHILIPPINES & VIETNAM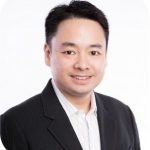 Jonathan Lai
General Manager
HOLIDAY INN, JOHOR BAHRU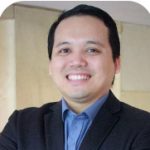 Joshua Ding
Senior Manager, Learning + Development, Delivery,
APEC
MARRIOTT INTERNATIONAL
Abdul Aziz
HR & Training Manager 
HOTEL JEN PENANG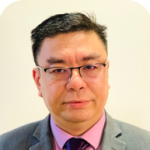 Frankie Bong
Director of Operations
DIN TAI FUNG MALAYSIA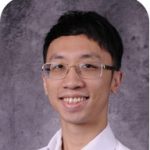 Fung Li Lung 
Outlet Manager 
SHANGRI-LA'S TANJUNG ARU RESORT & SPA, SABAH
Anna Kueh
HR Manager
INTERCONTINENTAL KL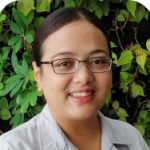 Sharifah Nur Atikah
Assistant Learning Manager
THE RITZ-CARLTON, LANGKAWI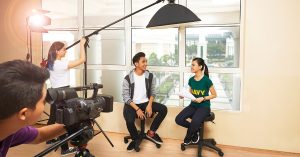 Mass Comm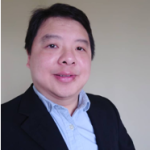 Ooi Beng Cheang
Assistant Editor
News and Current Affairs
MEDIA PRIMA TV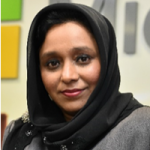 Dr. Jasmine Begum
Director, Legal, Corporate & Government Affairs,
MICROSOFT ASEAN & NEW MARKETS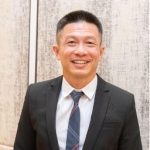 Wayne Lim
Group Chief Editor
MALAYSIA SME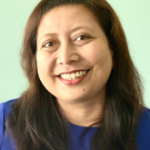 Zatur Binti Hassim
Marketing Director (Specialized Nutrition) 
DUTCH LADY MILK INDUSTRIES BHD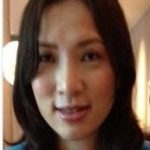 Ivy Leng
HR & Talent Director
GROUP M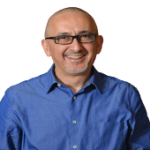 Andreas M. Vogiatzakis
Executive Director
AMVPLUS.COM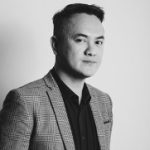 Clarence Koh
Chief Operating Officer
NAGA DDB TRIBAL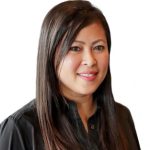 Linda Hassan
Group Chief Marketing Officer
DOMINO'S PIZZA MALAYSIA & SINGAPORE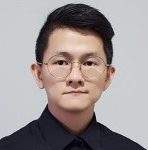 Steven Low
Talent Management Director
PUBLICIS GROUPE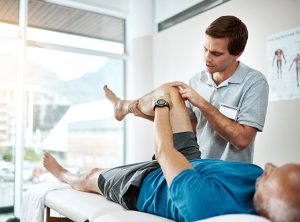 Physiotherapy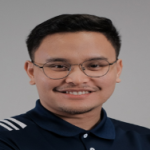 Mohammad Danial Adam
Physical Therapist
SYNAPSE PHYSIOTHERAPY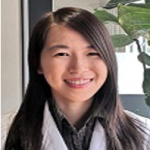 Chan Chen Xin
Physiotherapist, Clinical Manager for Student Posting
YOUR PHYSIO SDN. BHD.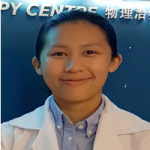 Tay Xin Le
Physiotherapist
BIOREHAB PHYSIOTHERAPY CENTRE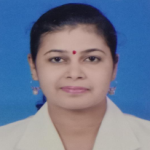 Kumutha Varutha Raju
Physiotherapist
HOSPITAL BUKIT MERTAJAM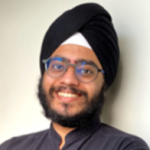 Mandeep Singh Bains
Branch Manager & Physiotherapist 
BAINS PHYSIO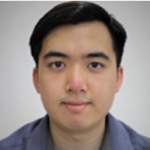 Jonathan Chew Zhong Yuan
Physiotherapist 
YOUR PHYSIO SDN. BHD.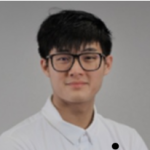 Kung Jun Kit
Senior Physiotherapist
SYNAPSE REHAB CONSULTING SDN. BHD.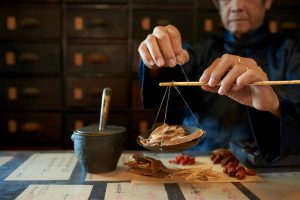 Traditional Chinese Medicine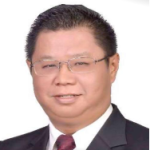 Dr. Yong Wee Seong
President
MALAYSIAN CHINESE MEDICAL ASSOCIATION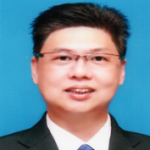 Leong Yee Piau
Vice President
MALAYSIAN CHINESE MEDICAL ASSOCIATION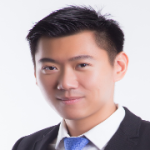 Nam Poren
Chief Executive Officer
1 TCM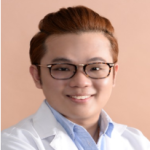 Brian Sim Kuan Khian
Director & TCM Physician
GREENMEDI MEDICAL CENTRE SDN. BHD.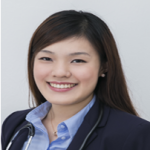 Soo Wee Min  
Head of Physician
THOMSON TCM SDN. BHD.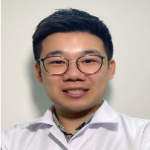 Andrew Lee Heng Yong
Co-Founder & Director
THE ORIRI TCM
More About
Preparing for Employability