Design thinking emphasizes hands-on skills and collaboration, driven by user input to develop products or services that people need. In this course, students examine design thinking methodologies, processes, and tools. They explore design thinking theories and how it can be applied to situations relevant to various academic disciplines and organizational roles. Students will also examine how they can harness the power of design thinking to create value for businesses, organizations, and society.

Design Thinking Competeition 2019 Final Pitch with Vinda, FedEx
& EcoWorld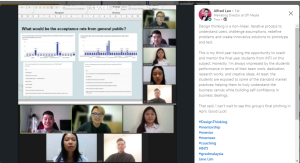 Alfred Leo, Marketing Director of GTI Media, sharing his Design Thinking mentorship experience on social media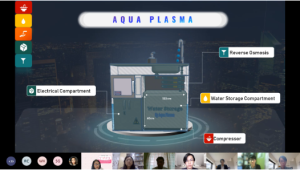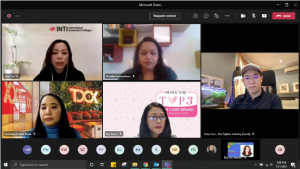 Design Thinking Competition Final Pitch 2021 with TDCX, Mary Kay Malaysia & Fire Fighter Industry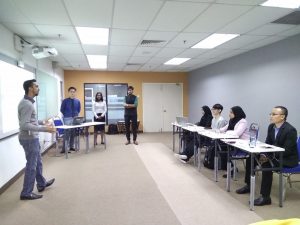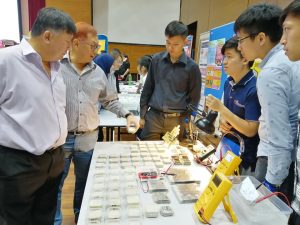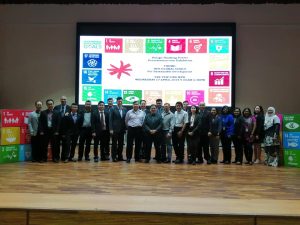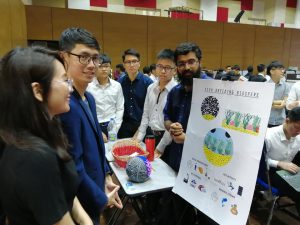 Design Thinking Competition 2019 Final Pitch with invited industry partners as external judges: Ler Lum Advisory Services, DXC Technology, Oracle, Great Eastern, Vit's Makanan KL & Polar Stomp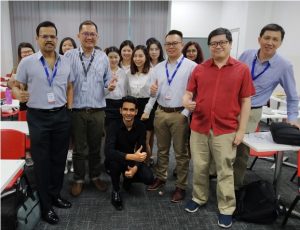 Design Thinking Pitch with industry judges from Motorola, FedEx, GlobalConnect, Abbott.
Design Thinking Mentorship with Mr Chandra, Regional HR Lead of AMD.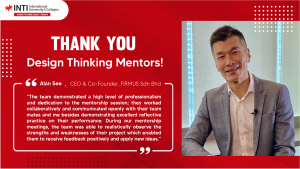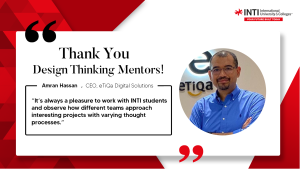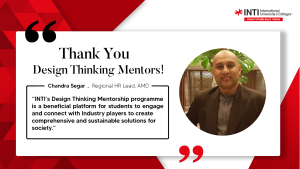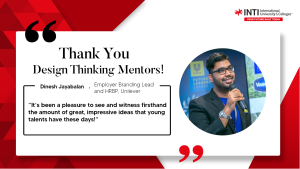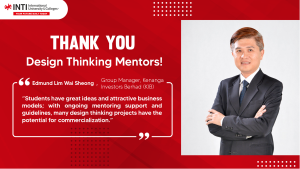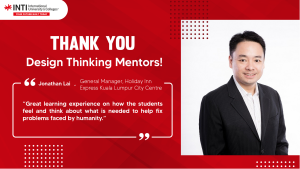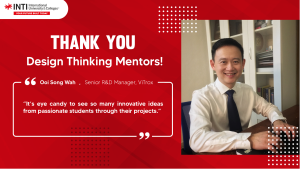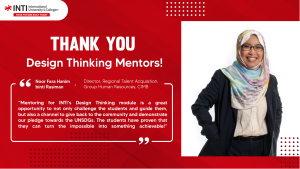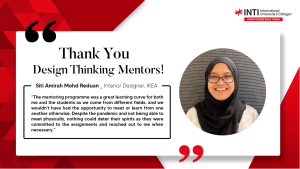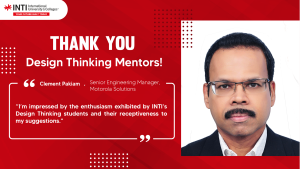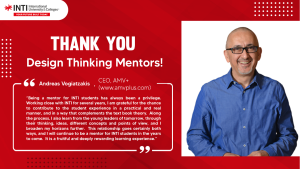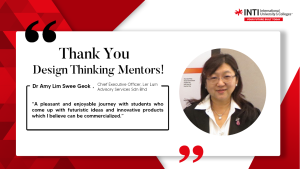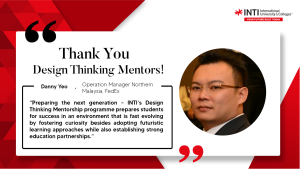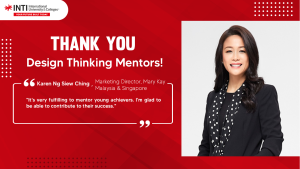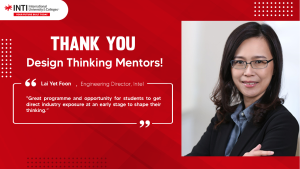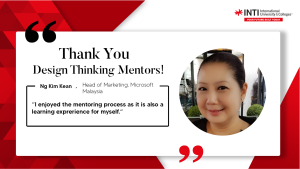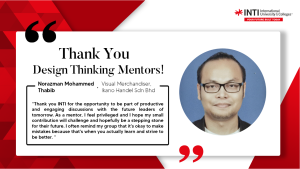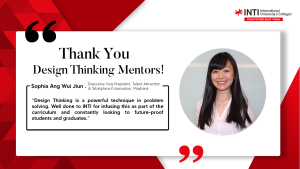 More About
Preparing for Employability