As more technologies become available to educational institutions, traditional teaching methods are bound to evolve. If online learning was something educators had only dipped their toes into in the past, the impact of Covid-19 on education continuity has now forced them to dive head on into the world of e-learning.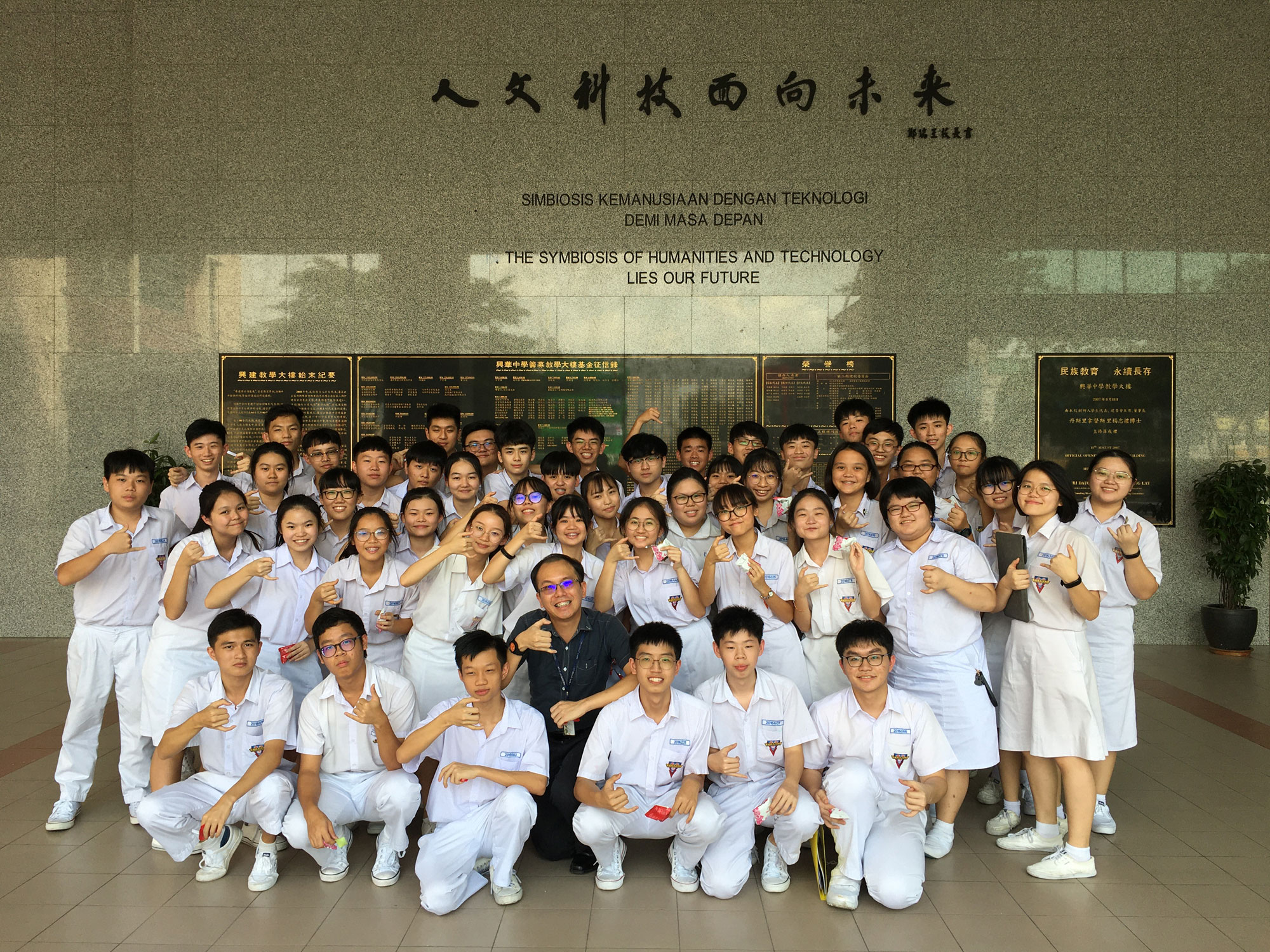 Gary Choo believes there is much to learn on how to create engaging online classes.
For some institutions of higher learning, online learning had begun years earlier and therefore its academics and faculty have had the opportunity to regularly apply technology in their classrooms and curriculum, which eased their transition during the pandemic. Realizing the challenge this new situation poses to secondary school teachers, INTI International University & Colleges immediately hatched a plan that would allow them to share their expertise in this field.
Through a series of webinars carried out over two weeks, more than 1,000 teachers upskilled themselves for more weeks of online teaching to come. The webinars covered topics such as how to design a Google Classroom and the concept of a Flipped Classroom, as well as how to engage students with games and interactive content through online global tools such Socrative and Genial.ly.
According to one of the webinar participants, teacher Gary Choo, though the transition to online classes was not a big concern for him, he believes that there is still a lot to learn when it comes to effectively conducting online teaching and learning which also engages students.
"Although teachers at our school have been trained to become familiar with using the G Suite platform to upload their teaching materials and videos even before the recent school holidays, there is still so much we can learn, especially since we are actively promoting the use of technology at our school," said Gary who is the head of the Online Teaching and Learning team at Hin Hua High School in Klang.
The 32-year-old Accounting and Economics teacher said that the school allowed students to bring their mobile phones to school to do revision, quick assessments, and search for information on the internet.
"Because the students are already used to technology, after six weeks of online classes they have gotten bored and teachers need to learn new ways to keep them interested. I took away so many ideas from the webinars which I immediately started exploring," said Gary who was in the middle of creating an escape room game when he was interviewed.
He added that he would combine games like online Monopoly which would incorporate learning elements and allow students to collect game money or move to the next stage every time a student answered a question correctly.
"In the past, there were teachers who were reluctant to cooperate with the online learning method, especially the more senior teachers. However, now they see that it is something they need to pick up for the sake of their students. This pandemic has become a catalyst for this transformation," laughed Gary who wishes to learn more about Snagit, OBS, and Xodo in the future to assist with his online teaching efforts.
Meanwhile, 57-year-old teacher Devayani Krishnan Nair said the webinar sessions she attended were packed full of information that she has already begun applying for her classes.
"Before this I would conduct classes using Zoom. There are sessions where we would do exercises and quizzes, but on Zoom students might be able to ask their peers for answers. After I learnt about Google Classroom, I would upload a quiz 10 minutes before class and ask them to submit their answers using Google forms," she said.
Devayani, who teaches English at SMK St. Mary in Kuala Lumpur, said that in her 30 years of being a teacher, it is now more apparent that she needs to continue learning to keep up with what her students like and how to best engage with them. One such way, she said was to incorporate videos in her lessons which are quickly becoming a hit with students as they find them entertaining.
"During our recent lesson we read about the Iban baby naming ceremony, so I uploaded videos of baby naming ceremonies for other cultures too. Then I asked them to research more about these ceremonies and share them during our online class.
"The students loved these activities and they tell me they cannot wait for my online classes. They even said that they love English!" Devayani said in amusement.
She shared that the webinars have provided her ways to make the most of Google Classroom, from how to assign work to students before, during and after lessons, to how to download quizzes and conduct group activities. According to Devayani, the school's principal, Puan Chee Poh Kiem, was a strong advocate for online learning and has made sure that teachers and students have the facilities such as LCD projectors and Chromebooks which allowed them to experience technology in education.
"Now that we are making the most of online learning through interactive lessons and creative activities, it truly makes me happy that lessons can go on even though we are all stuck at home," she said, adding that INTI should conduct more such sessions as her friends were eager to participate in similar sessions.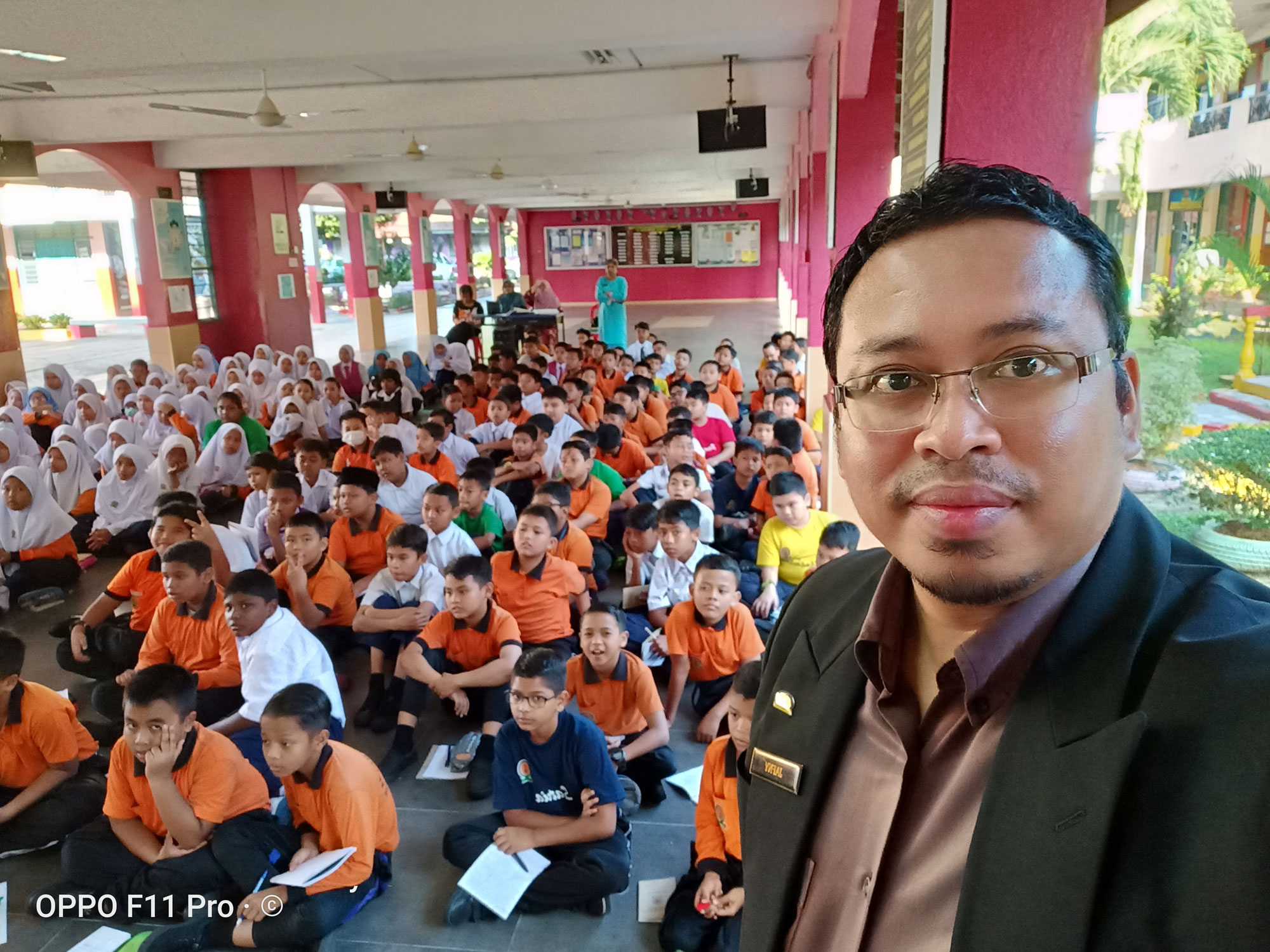 Jafny Jaapar is interested in exploring the flipped classroom method for future classes.
Guidance and counselling teacher Jafny Jaapar also felt that he has benefitted from INTI's webinar. With no prior experience in teaching online, he relied on the internet to learn about how to create online materials.
"The knowledge imparted by INTI's teaching and learning team were invaluable. It made me realize just how normal online sessions were becoming and how teachers need to learn every day to prepare for this," said Jafny who is also the coordinator of SMK Seafield's Guidance and Counselling Unit.
He added that previously, he would use his own YouTube channel, BICARA D'QALBU, to reach out to students and parents through videos. Since his participation in the webinar, he said he has moved on to Google Classroom to share information and is interested in exploring the flipped classroom method for future classes.
When asked what else he would like to learn to support online teaching efforts, he said he wishes he knew how to set up an online conference so that he can get students directly involved in a learning session.
"I definitely look forward to more initiatives and information sharing from INTI. I would also like to thank the university for the sessions I was able to be a part of as it means that I can ensure interactive and engaging sessions with students throughout the Movement Control Order," concluded the 40-year-old.