INTI International College Penang (IICP) has been at the forefront of preparing students for the tech-driven future, exemplified by their transformative path from an IBM Bootcamp in June to becoming esteemed IBM Troopers, culminating in an IBM visit in August. This collaboration between INTI and IBM Malaysia has been instrumental in arming students with the necessary skills, knowledge, and networking opportunities for thriving in the technology field.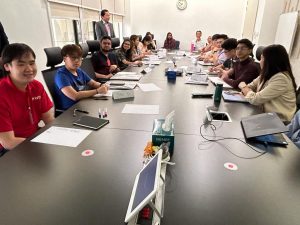 Eight students from INTI International College Penang's School of Engineering and Technology were grateful to have received valuable tips and insights from IBM staff.
The IBM Bootcamp in June was a crucial step in the partnership between the two entities. It aimed to immerse students in practical problem-solving scenarios within Security and Artificial Intelligence.
Lecturer Kavitha Thamadharan from INTI International College Penang's School of Engineering and Technology (SOET) detailed the camp's intent to illuminate the nuances of technological problem-solving. "Through this initiative, we sought to bridge the gap between academia and industry, ensuring that our students are well-prepared to tackle real-world challenges in the technology sector for their future careers," she stated.
During the two-day event, 80 students from SOET were deeply engaged in expanding their tech horizons. This engagement was a stepping stone towards a rare privilege – IBM Troopership, which they earned after visiting IBM in Penang.
"During the pitching session, IBM selected eight exceptional students to join the IBM Troopers. These selected students had an opportunity to visit IBM in August. During the visit, they saw IBM's core products, job-shadowed IBM professionals, and were included in the IBM SkillsBuild Academia program. The visit also gave them a rare chance to connect with IBM professionals, which was an invaluable experience," she shared.
Andrea Gonzales, a degree student from IICP, felt immensely proud to be an IBM Trooper. Recollecting her experiences, she said, "It was like entering a realm of limitless possibilities. The impact it had on me was truly life-changing." She also mentioned how the program boosted her self-assurance and equipped her with crucial practical tech skills.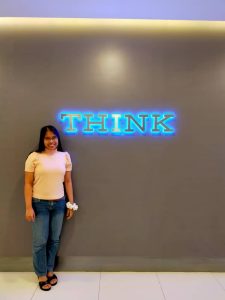 Andrea Gonzales, a 20-year-old student pursuing her Bachelor's in Computer Science in collaboration with Coventry, UK, at INTI International College Penang, was excited to take part in the IBM Bootcamp and to be able to visit IBM.
Fellow student Tan Wei Jian shared, "During our visit, IBM provided us with a wealth of knowledge. Engaging in a profound discussion about the tech industry's direction was truly eye-opening."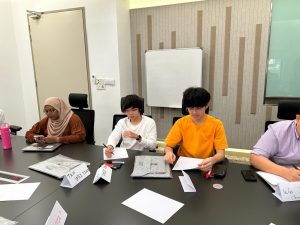 (From left) Tan Wei Jian, a student pursuing a Diploma in Computer Science at INTI International College Penang, was one of the students chosen as an IBM Trooper.
He also advised his peers to stay curious and take risks as technology is constantly evolving, and what's new today may become obsolete tomorrow.
Thamadharan emphasised the importance of INTI's involvement in the IBM SkillsBuild Academia program. She proudly stated that "INTI Penang's position as the first private institution in Malaysia to join the IBM SkillsBuild Academia program highlights our ability to compete at the highest level of educational excellence." This highlights INTI's role in education innovation and partnership with a global tech leader to promote skill development through technology education.
INTI is committed to providing students with the essential skills and knowledge to thrive in the ever-changing tech industry. This is exemplified by their collaboration with IBM for the IBM Bootcamp and IBM Troopers programs, which prioritise innovative education and equip students for the limitless prospects offered by technology in the future.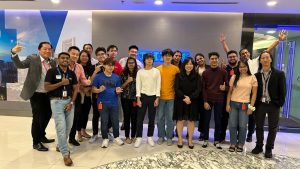 Lecturers and eight students from INTI International College Penang's School of Engineering and Technology proudly pose with IBM representatives after they visit IBM's office.