In a striking blend of education and fun, a pioneering initiative led by students reimagined how we learn languages by integrating the excitement of esports with the intricacies of English. The Letter Better Society, once known as the Debate & Public Speaking Club, spearheaded this innovative path, showcased by their recent event, the Valorant IICP Showdown (VIS2023), at INTI International College Penang.
The Society, based at INTI International College Penang, set out with a distinct objective: to enhance English literacy and foster an environment where language practice was welcome. Their creative strategy broke away from conventional classroom methods, venturing into the esports domain.
Jeong In Joon, an Electrical Engineering student at INTI and the President of the Society, outlined the group's rationale. " The Letter Better Society faced a hurdle with prospective members. Our events were too scholarly, so we rebranded and varied activities to be more welcoming," he conveyed.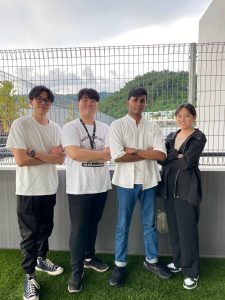 (Two from left) Jeong In Joon, President of the Letter Better Society at INTI International College Penang, and his committee members are celebrating the end of the IICP Valorant Showdown 2023.
From 1st October to 4th November, the Society hosted the Valorant IICP Showdown, an online gaming tournament focused on the popular "Valorant". However, the tournament aimed to achieve more than just gaming. Its broader objective was to break down language barriers, foster connections, and instil a passion for English in a comprehensive setting.
"Given that Mandarin predominates amongst INTI Penang's students, many acknowledged the importance of English proficiency for their future careers. Our mission as an English society was to develop spaces conducive to English conversation," he stated.
Launching an esports competition arose from the ambition to create an engaging, large-scale event to reinforce the Society's new image and elevate community standards. There hadn't been an esports event at INTI International College Penang since 2019, making it the perfect time to meet student demand.
InJoon highlighted that VIS2023 drew significant attention and backing internationally. "The event attracted participants from Malaysia, Singapore, Indonesia, the Philippines, and INTI Penang, uniting them into a dynamic gaming collective. It naturally encouraged an English-speaking atmosphere filled with enjoyment and memorable moments.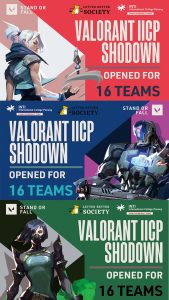 The IICP Valorant Showdown 2023 also attracted students from other countries such as Indonesia, Singapore, and the Philippines.
"We hoped to see language barriers at INTI Penang diminish through this event, promoting multicultural and cross-cultural exchanges, all through English. We wanted the Letter Better Society to stand out to students as an energetic and appealing club beyond a typical English language group," he remarked. He also mentioned that effective word-of-mouth and strategic social media marketing, including live YouTube streams, played a role in attracting international participants.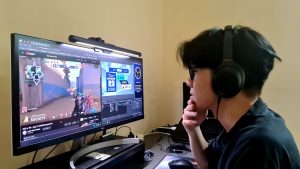 An enthusiastic participant providing commentary during the showdown.
The society's name embodies its core aim – to advance English proficiency through innovative and entertaining ways. Their trailblazing efforts enabled students to improve their English in the context of enjoyable activities, like the Valorant IICP Showdown. InJoon emphasised that the solidarity and enthusiasm shown by other clubs and students highlighted the sense of unity sparked by the event.
Damian Lee, Director of Student Services at INTI, echoed the event's importance. "The Letter Better Society's dedication to engaging our community was remarkable. Improving language skills can indeed be a fun and fulfilling process. We look forward to future events that will continue to inspire and provide a captivating space for students to enhance their language abilities," he commented.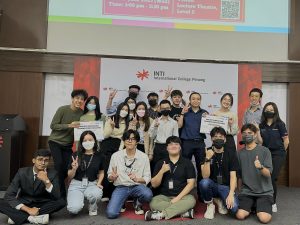 The Letter Better Society committee also participated in the Sustainable Digital Week Presentation Challenge in August, promoting sustainable digital solutions for a greener future.
The Letter Better Society conveyed an exciting message that improving language skills can be rewarding and thrilling. Through unique and engaging events like the Valorant IICP Showdown, language learning and community engagement were combined to fuel a passion for language improvement.