The Fourth Industrial Revolution (IR4.0) has enabled education to be accessible anytime, anywhere. The technology that IR4.0 has brought into our daily lives has been beneficial in many ways especially during these crucial times. The COVID-19 pandemic has pushed schools, higher education institutions and training providers to become more technology savvy as going online has been vital to ensure effective learning continues.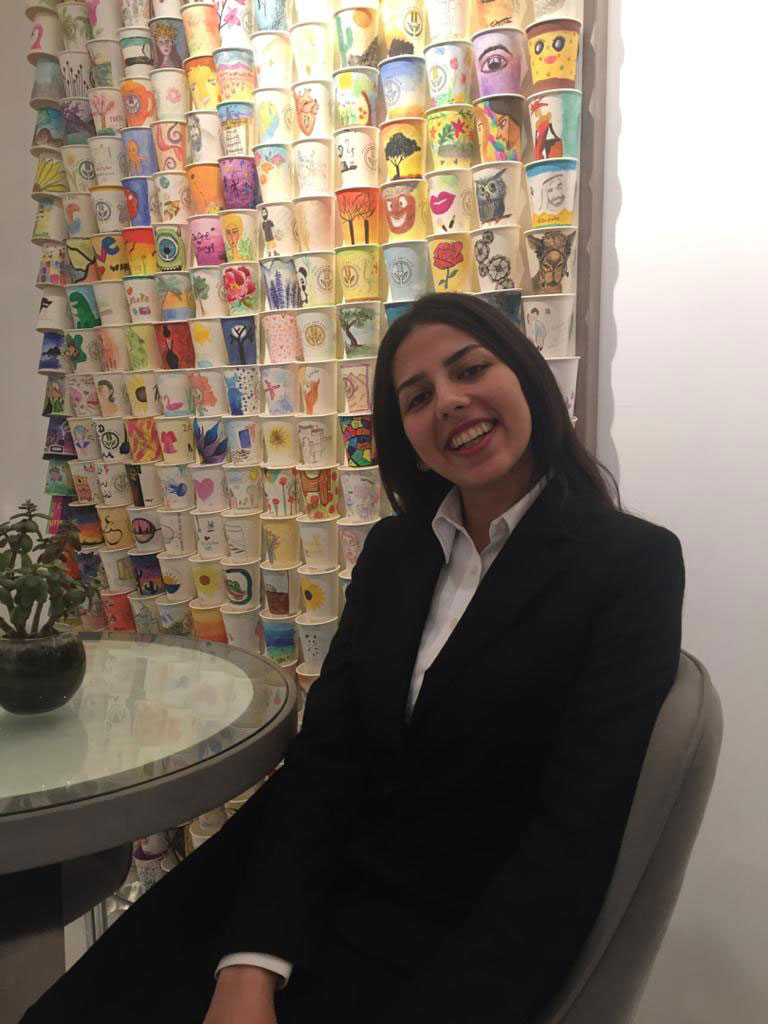 Marwa Firaz Najem, a Certificate in Information Technology student at INTI International College Subang finds online learning convenient as she attends classes from the comfort of her home.
While technology can facilitate seamless migration of face-to-face learning to virtual platforms, accessibility to quality digital content is important. There has already been a growth and adoption in education technology, with global edtech investments reaching USD$18.66 billion in 2019 prior to COVID-19. It is expected that the overall market for online education will reach a whoping USD$350 billion by 2025, in the form of language apps, virtual tutoring, video conferencing tools or online learning softwares .
Students in the past have raised concerns about moving from a fully traditional educational platform to a virtual platform. But with the COVID-19 outbreak most students worldwide are now seeing the positive side to it and perceive it to allow them to be closer to home, while still receiving recognized qualifications and a great learning experience.
One such student is Marwa Firas Najem from Iraq, who is currently based in Dubai and waiting to fly back to Malaysia after the Movement Control Order (MCO) is lifted in order to further her studies. In the meantime, Marwa made the decision to begin her education journey through fully online learning.
She excitedly said, "The best thing about online learning is that I can attend my classes while wearing my pyjamas! I remember when I was in primary school, I used to dread wearing uniforms and every time I'm in class I used to wish I was still comfortable in my pyjamas. Now my wish has finally came true." Marwa recently enrolled with INTI International College Subang (INTI) to pursue her Certificate in Information Technology.
INTI's innovative teaching and learning has benefited all of its students. Unlike other ad hoc moves to e-learning, INTI's blended learning efforts began in 2012, and has been continuously improvised to provide students with the best online learning experience possible. Lecturers have been trained to blend classes and leverage INTI's Blackboard Learning Management System across all modules offered to students.
"The experience has been engaging and fulfilling, contrary to my initial doubts. I thought that it will be difficult for me to keep up with the classes and to communicate with the lecturers using only online means. But so far it has been smooth sailing. The Blackboard platform is easy and convenient to use. My lecturers are very helpful and they make sure that we are getting the same experience that we would get from face-to-face classes," shared Marwa about her new phase of life as a college student.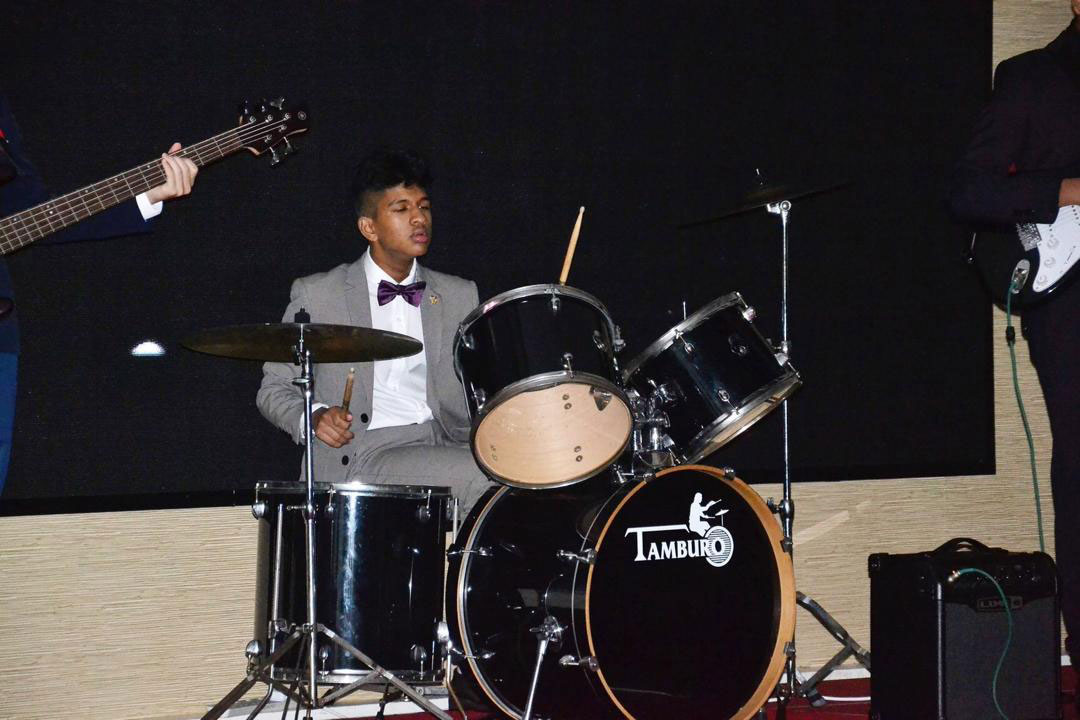 Ezra Arvind, a student of the Foundation in Science programme at INTI International College Subang is thankful to INTI's Blackboard Learning Management System because it enables his learning to be stress-free.
Another student, Ezra Arvind from Kuala Lumpur, a Foundation in Science student at INTI said, "My friends started their online classes before me, so I had an idea about how an online class will be conducted from what they had shared with me. But I wasn't familiar with the software INTI is using, which is Blackboard, but it turned out to be useful and easy to navigate. So far there hasn't been any major technical difficulties and classes are conducted well." iStudio, Kaltura, and Raptivity, are a few of the many globally recognized tools that INTI has also invested in to create classrooms that integrate videos, journals and digital discussions for its students to gain a better understanding of their subjects.
Moving from face-to-face learning in secondary school to online learning in college now, the high-spirited Ezra shared, "Although I was a little disappointed because I was looking forward to meeting new friends and my lecturers on campus, and begin my life as a college student, I'm thankful to still be able to begin my studies as planned."
With this sudden shift away from the classroom in many parts of the globe, some students are wondering whether the adoption of online learning will continue to persist post-pandemic. Having a comfortable virtual learning experience has become a vital enabler for students to still continue their academic and professional development, especially in higher educational institutions around the globe .
"Online classes have been wonderful even though there are some classes which could not be replaced due to the need for hands on practical training, especially for programmes like the Diploma in Hotel Management in INTI College Sabah. But I appreciate our lecturers who are doing their best to still make the classes inspirational and fun. The first thing that I would like to do when I am able to go to campus is definitely to meet my lecturers and thank them for their continuous support," shared Adelyn Wong, a student from Keningau, Sabah.
Adelyn also added, "For me, the best thing about online learning is the flexibility of it. While we still follow a schedule for all our sessions, it is still easy for me to manage my time well to do my revisions. Furthermore, I'm able to save some of my pocket money as classes are accessible fully from home."
Dr Jane Lim, Chief Executive of INTI International College Subang said, " During these challenging times, online learning is serving as a means to empower young learners to continue their education journey. The beauty of online learning is that it's flexible. You can read things or watch them over and over again to gain a better understanding – which is especially helpful when you are a first semester student starting off your higher learning journey . Every individual differ in the way they absorb knowledge, and for some, being able to concentrate on learning in a comfortable and quiet environment – like home – might be more appealing than in a classroom full of people and distractions. These new students will be able to revise, revisit and complete their work online at flexible times and using technologies and tools that they are familiar with, while receiving the support and guidance from their lecturers."