The COVID-19 pandemic has forced countries worldwide to take measures to protect human life, save economies and ensure that education systems are continuously functioning to enable students to learn remotely. Education institutions in particular, have experienced a vast disruption to their processes as close to 90% of all primary, secondary and tertiary students around the globe no longer have access to face-to-face learning in their respective schools.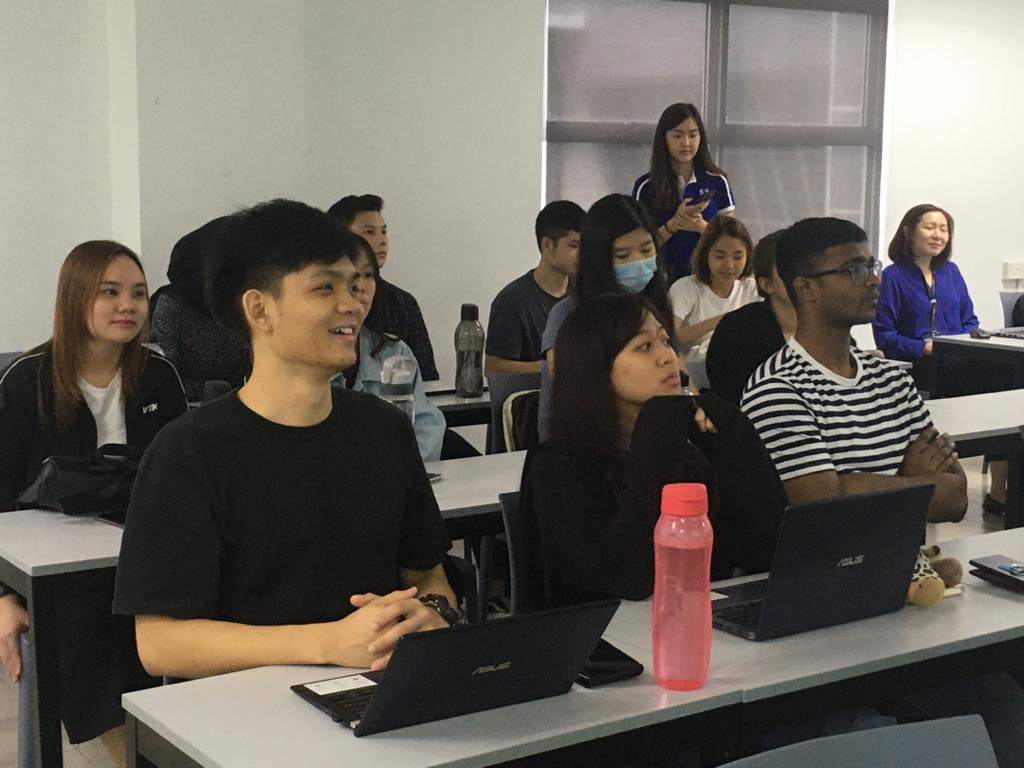 Students of the Unilever employer project were briefed by representatives of Unilever at INTI International College Subang before the MCO.
Video-conferencing apps like Microsoft Teams, Zoom and Webex are today playing a crucial part in students' continued learning, despite these difficult times. Online learning, online workshops, webinars, and even employer collaborations have gone virtual.
In spite the challenges of education delivery during the pandemic, employers like Unilever, Holiday Inn Express Kuala Lumpur City Centre and Pusat Khidmat ADUN Subang Jaya have continued to support institutions of higher learning in delivering industry expertise to students. One such collaboration is an ongoing partnership with INTI International University & Colleges on employer projects, a programme that enables students to work on actual business case studies and industry-relevant problems.
Dr Jane Lim, Chief Executive of INTI International College Subang said, "These are unprecedented times and pulling together to creatively address the changing needs of the future workplace can benefit both students and organizations. Collaborating on remote, project-based opportunities that are based on actual business issues enables students to gain key employability skills, such as collaboration, critical thinking, creativity and communication, and equips them with practical experiences in meeting, managing and presenting before top management representatives from potential employers. Even though both employers and students are at their respective homes, technology has helped to keep conversations and ideas alive during this period."
For three groups of students, this year's employer projects were quite different from others as they began their projects before the movement control order (MCO) started and completed it while the MCO was still being enforced.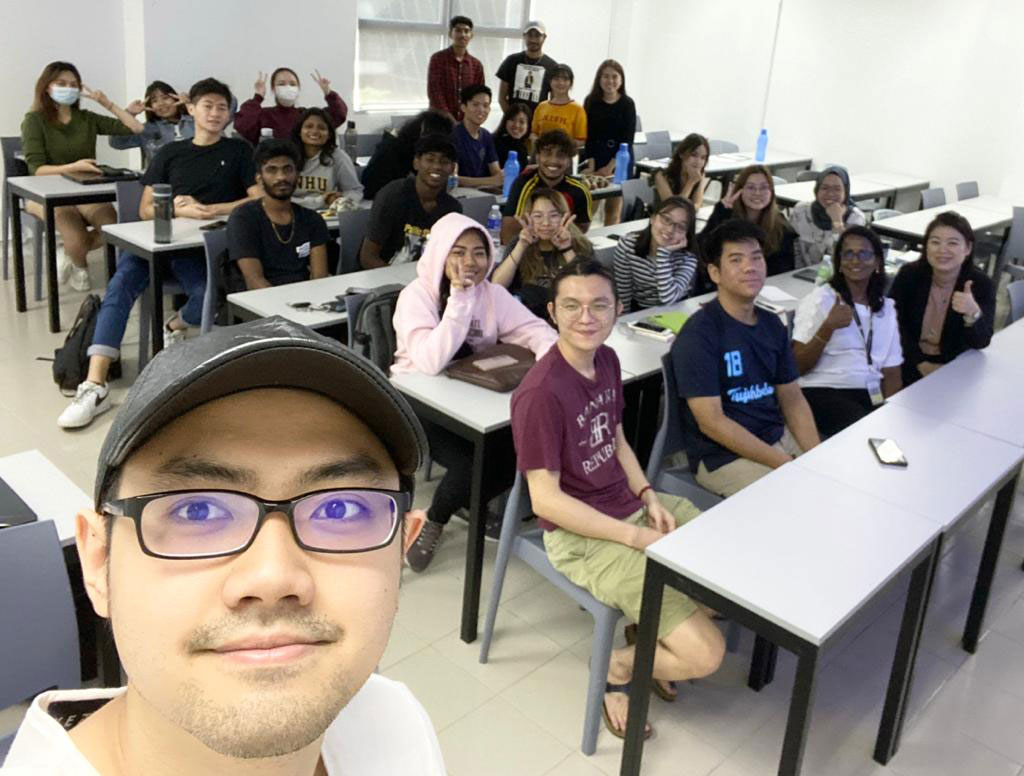 An employer project preparation session by the INTI students on water management with the Selangor state government.
Students collaborating on a project with Unilever were required to propose methods to overcome the cluttered media space in both digital and traditional mediums, in order to drive the company's brand messaging in an impactful manner.
Ms. Ling Ming Choo, Human Resource Director MYSG & CD SEAT, Unilever said, "Over the last few decades, the parameters of higher education have undergone several major changes globally. The globalisation of the economy, the shift from a manufacturing-based to an information-based society, as well as the development of new media and communication technologies have led to significant changes in the workplace. One way to confront these challenges of the changing parameters in higher education is to develop new and innovative education tools."
She was also pleased with INTI for providing this opportunity to students to help them shape their learning strategies in a more self-determined way. She believes that a good example of an innovative educational tool is the realisation of collaborative industry projects, where industry experts conduct research projects that are participated by students.
"This project gave me an opportunity to better understand the role of marketers in the Fast-Moving Consumer Goods (FMCG) industry. It was a good platform for me to gain more insights about marketing skills practiced across different industries, as we received feedback from professional marketeers who have several years of experience. I am glad that I had this opportunity to elevate my learning experience and put my academic knowledge into practice," shared Ryan Teh, one of the students from the Unilever employer project who is currently studying the Bachelor of Science in Business Studies programme majoring in Business Administration in collaboration with Southern New Hampshire University (SNHU).
Holiday Inn Express Kuala Lumpur City Centre also came on board with their project titled, 'Attracting, engaging, hiring, inspiring and retaining the Z generation employment'.
"This is a collaboration that is positively changing young lives, now and in the future, providing career pathways to in-demand fields. The entire project was a steep learning curve, but by the endpoint, the students were elated to emerge as better problem solvers and solution providers than when they started. They also expressed higher confidence in breaking down complex reports and getting to the gist of it. The icing on the cake was, of course, the chance to sharpen their presentation skills virtually, a reflection of how most professional conversations are conducted today," expressed Mr. Jonathan Lai, General Manager of Holiday Inn Express Kuala Lumpur City Centre.
Students for this project were tasked to address issues in human resources, in terms of staff recruitment and retention, as hiring is getting very tough with the diminishing interest from the market.
Speaking about her experience, Phoenix Yee, a Bachelor of Science in Business Studies programme majoring in International Management, SNHU student, and a member of the Holiday Inn Express employer project group, felt fortunate for having a good synergy and excellent communications among his team members in spite the movement restrictions and limited ability to meet face-to-face. Cooperation and trust, she believed, had never been more important.
"After being exposed to the working environment and having the opportunity to interact with employers through this project, we feel more equipped with knowledge and connections that are vital for our future," added Phoenix.
Yang Berhormat (YB) Michelle Ng, Assemblywoman of the Selangor State Legislative Assembly for the Subang Jaya constituency, Pusat Khidmat ADUN Subang Jaya, was elated and confident that the group of students who were working alongside her team are heading in the right direction, and she hopes that she will be able to take these students' ideas forward to enable other communities to benefit from them.
The students who were part of a third project with Air Selangor, were given a problem statement to overcome the increased water consumption in SS15, Subang Jaya. This project was especially important as their own campus as well as many of the student accommodations were located in the SS15 area, making them a direct stakeholder in this project.
"The students provided solutions to conserve water such as reward systems and conducting campaigns to spread awareness in the neighbourhood and in their own campus. The students of the Environmental Issues module for INTI's SNHU degree programme also proposed innovative behavioural approaches that could be taken up by Air Selangor to reduce water consumption and wastage. Putting these fresh young minds in the driver's seat of developing new strategies to overcome problems that were always taken for granted, allowed them to put their minds together to think out of the box. Now, more than ever, Malaysians should remember to take greater responsibility in the way we manage our water resources," stated YB Michelle.
Teh Chun Wai who is currently pursuing the Bachelor of Arts in Mass Communications programme majoring in Communications in collaboration with SNHU and also a student from the 'Water Conservation in SS15' employer project group mentioned, "This employer project enabled us to know more about the amount of water we consume per day. We also learnt about the various inititiatives done by YB Michelle along with the Air Selangor team in handling issues pertaining to water consumption. We now understand the importance of raising awareness about the usage of water in our daily lives because water means a great deal for everyone and we should not be selfish when it involves essentials like this."
In spite the the sudden move to a fully online mode of learning, INTI continues to collaborate with over 450 employers across a host of industries to continue providing students with skills and industry expertise, and is constantly expanding its list of collaborative partners to ensure industry relevance for the benefit of its students, especially as they gear up for the future of work post MCO.