As Malaysia strives to remain competitive in its readiness for the future of production, the nation is still challenged with producing highly skilled labour and strengthening its technological and innovative developments . To meet these challenges, Tan Lin Nah, Chief Executive Officer of INTI International University & Colleges (INTI), and several INTI graduates shared their initiatives in helping the country achieve its Industry 4.0 goals.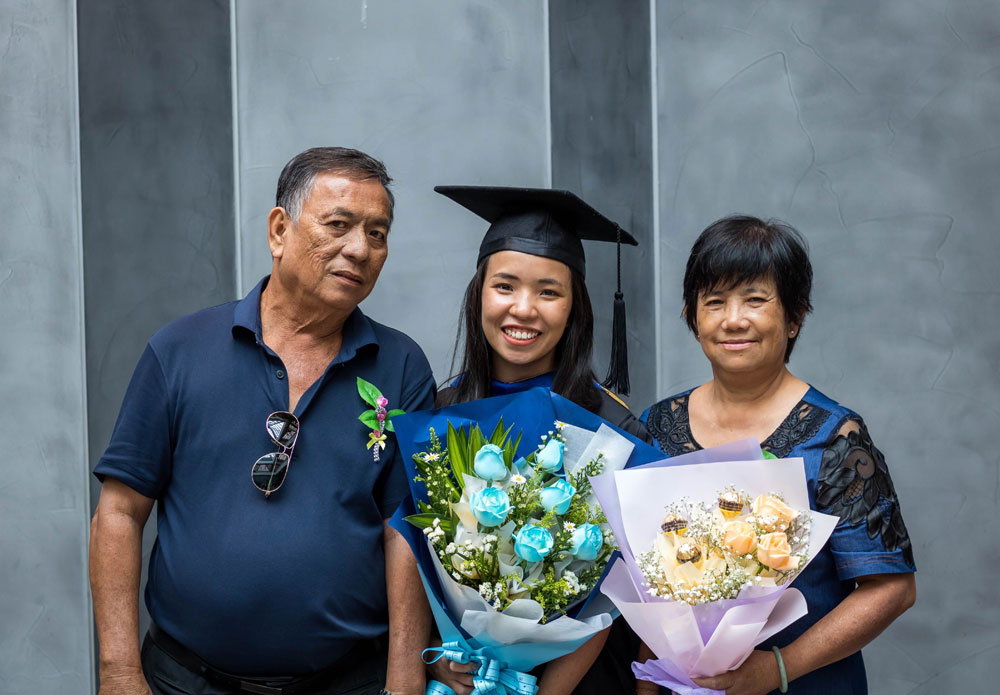 Mavis (centre), with her proud parents Ong Bat Por (left) and Lai Joo Leng (right) during her graduation from INTI's Bachelor of Computer Science programme.
In the 2019 Global Competitiveness report, Malaysia fell from 24th to 30th position under the Human Capital pillar, with key indicators such as skillsets of graduates and digital skills dropping in their ranks as well . On technology and innovation, Malaysia dropped from 32nd to 35th , further emphasising the nation's challenge in driving innovation and producing skilled labour.
Lin Nah shared that through her leadership role for an educational institution, she aims to strengthen INTI's partnership with key industry players and initiate newer collaborations with global leaders responsible for driving new technologies, as means of assisting Malaysia in developing her human capital.
"We currently have partnerships with Microsoft, AWS, Alibaba, SAS, and IBM to deliver boot camps, short courses and additional certifications to our students and members of the public. Our recent collaboration with Automation Anywhere, a global robotic process automation (RPA) leader, is our next step in fulfilling our responsibility for Malaysia's Industry 4.0," shared Lin Nah, an instrumental driver herself in introducing RPA into INTI's financial processes.
"Additionally, in helping the nation move towards innovative expansion through our own respect, we have developed industry integrated curriculum informed by key drivers of innovation in Malaysia, through our annual Industry Advisory Board discussions," she expounded.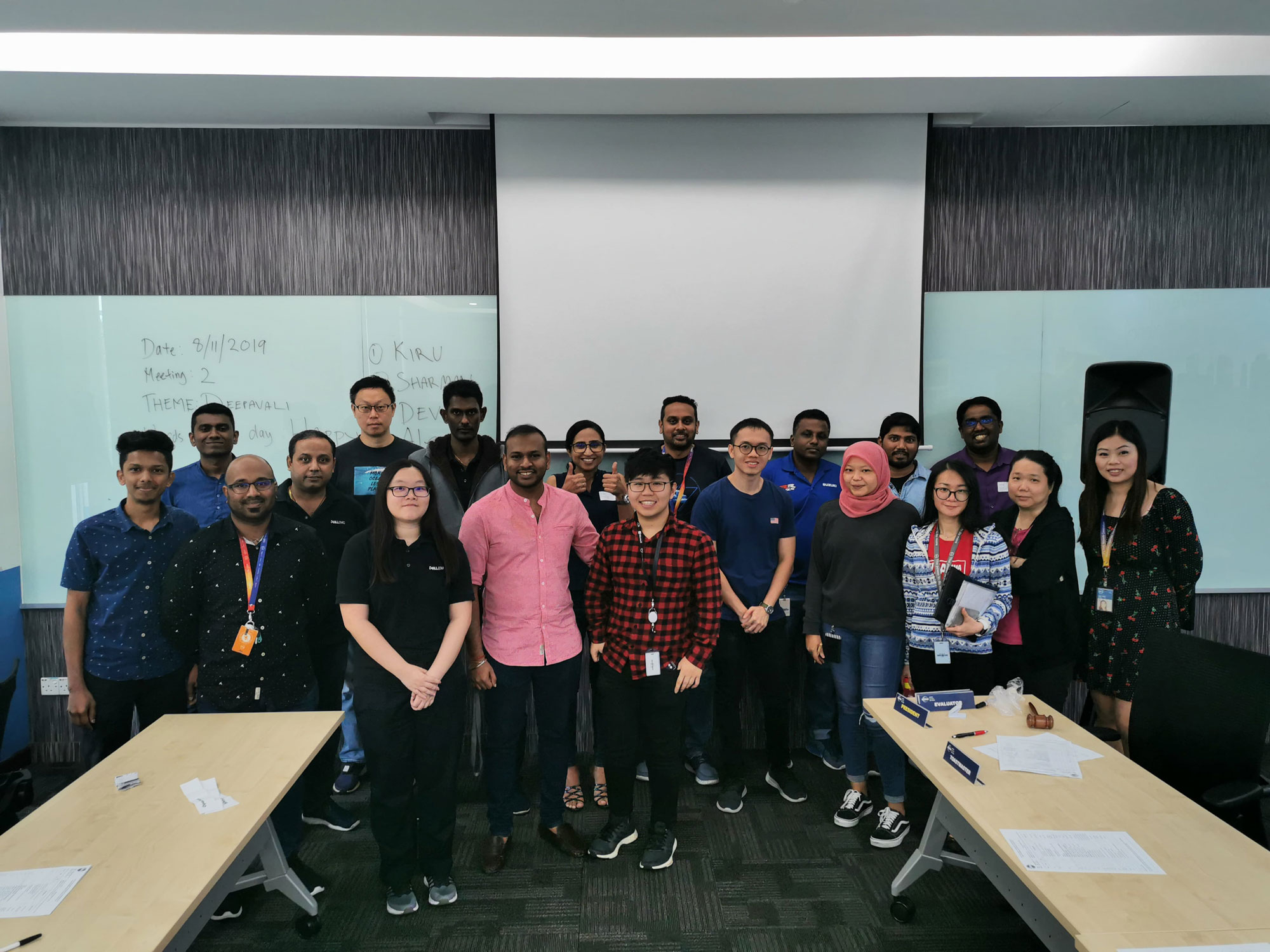 Alex Heng (centre) with his colleagues from Dell Malaysia
Alex Mak, INTI's Diploma in Information Technology (IT) and Bachelors in Computer Science alumnus shared that he is especially appreciative of INTI's curriculum as it helped prepare him for his current responsibilities with Microsoft's Azure Cloud Computing services.
"The additional certifications I received from INTI gave me an added advantage when applying for employment opportunities. I also found learning about new technologies such as 5G, cloud computing and AI during my studies helpful, because it allowed me to adapt quickly to our country's current innovative expansion," shared Mak, the current Cloud Technical Consultant.
Mavis Ong and Alex Heng Kong Yew, graduates of INTI International College Penang and INTI International University respectively, shared similar experiences with their current roles in SAP HANA; a memory data platform, and Tableau; a business intelligence tool, both of which are emerging innovations in Asia.
As an individual driver for technological and innovative expansion in Malaysia, Mavis shares that she encourages other women to join the STEM industry and reassures them to ignore the naysayers and continue fighting for their dreams. A lover of technology from a very young age, Mavis shared that it took a few years to convince her parents to accept her decision in pursuing and completing her Diploma in IT and Bachelors in Computer Science at INTI.
"After seeing me thrive academically and achieving my dreams, they could not be happier and prouder of me," shared the beaming first degree-holder in her family.
Meanwhile, Heng, a Software Engineer with Dell and winner of the INTI-Dell Hack2Hire Competition shared that he and his team members presently empowers his clients with tools such as facial recognition, augmented reality and microservices and API, as solutions to improve business efficiency and intelligence.
He said, "I see clients on a day-to-day basis and being able to recommend innovative solutions makes me thrilled in knowing I am a part of developing our nation's efforts for expansion."