Students from the School of Business and Communications (SBC) at INTI International College Subang (IICS) came together to organise a charity carnival event in collaboration with Generating Opportunities for Learning Disabilities (GOLD), a 20-year-old NGO dedicated to supporting children and young adults with various learning disabilities, including autism, down syndrome, genetic disorders, and more, to help them reach their full potential.
The carnival went beyond fundraising; it celebrated human connection and served as a platform to assist GOLD in selling their 'Kindness Cookies', lovingly baked by young adults with learning disabilities, available in seven delicious flavours. By selling 130 bottles of cookies, they raised RM2,340, believing in the dreams and aspirations of individuals with learning disabilities, which are just as vibrant as anyone else's.
"This event wasn't merely about selling cookies; it was about creating a stage where the potential of these remarkable young individuals could shine," expressed Siti Baqiuratul Zahraa, a passionate lecturer at SBC.
She said, "As an educator, I believe that the light of education must reach all, regardless of their learning capabilities.
"During our visit, one of the trainees was having a tough time shaping the cookies into perfect rounds, and it was getting to her. But the GOLD team didn't give up on her; they gave her a different task – putting cherries on the cookies. A big smile lit up her face, and her happiness spread throughout the room. It was a simple yet beautiful reminder that a little encouragement can make a difference."
Caroline Manual Pillay, a Diploma in Mass Communication student, recalled vividly: "Witnessing the children and young adults work tirelessly to create these delectable cookies left an indelible mark. Their dedication not only filled our hearts but also enriched their lives."
During their visit to GOLD, Caroline was deeply moved by their unwavering determination, stating, "These young souls have incredible potential waiting to be uncovered, and they deserve the opportunity to showcase their unique talents to the world."
Loroahaankumaar A/L Sivakumar, pursuing a Diploma in Marketing, spoke with conviction, "Each person carries within them hidden talents and abilities, awaiting the perfect moment to shine. Events like this have the power to bring out their latent potential, and this transformation benefits not just the person but the entire community."
Angie Lim Eng Yee, the Chief Baker, beamed with pride as she spoke, "Seeing orders pouring in, feeling the buzz of a bustling kitchen, weighing ingredients and crafting the dough made me feel important. When given opportunities and the right guidance, we can perform just as well as anyone else."
Abshar, a production team member, shared his incredible journey from a life spent measuring and arranging cookie dough to becoming a confident driver. "Our potential knows no bounds when we have the right knowledge and skills. After years of practice, I now drive with confidence not only to the local market but to distant places as well."
GOLD founder Juairiah Johari passionately reaffirmed the organisation's core mission. She stated, "Our driving force has always been to promote economic empowerment for adults with learning disabilities."
Reflecting on their challenges, she recalled, "I remember needing to convince parents of their children's abilities and potential. It was also a hurdle to overcome the public's perception that children with learning disabilities could not become functional and contributing members of society."
She went on to applaud the collective efforts of the students in selling the cookies. She emphasised, "Everyone involved, from the students to those who purchased GOLD's cookies, contributes significantly to our mission, enabling young adults with special needs to engage and contribute to their communities actively."
GOLD chairman Mohd Ghazali Mohd Isa shared a deeply personal insight: "Getting involved in GOLD is very personal to me because of my son. It was important for me to provide him with the best education possible as he was growing up, and I am thankful for that."
Ghazali offered valuable advice to parents facing similar challenges: "My advice to parents with children with learning disabilities is to enrol them early into intervention programs to identify and maximise their abilities."
To conclude, he shared a vision for the future, stating, "In the long run, the challenge is to make GOLD sustainable as an organisation. We want our students to earn more by producing high-quality products. We want to embark on this path to help the students become independent and capable individuals."
It's a story that embodies unity, compassion, and the extraordinary potential that resides within every individual, irrespective of their challenges. These students and young adults from GOLD reveal the incredible transformations possible when a determined community joins forces to create a lasting difference in the lives of others.
The event marked a significant stride in empowering the community to support and better comprehend mental health. Sharing personal stories and fundraising efforts demonstrated how openly discussing mental health can effect meaningful change. Events like these contribute to a future where conversations about mental health are normalised and embraced, affirming that transformative progress is achievable when we unite in our efforts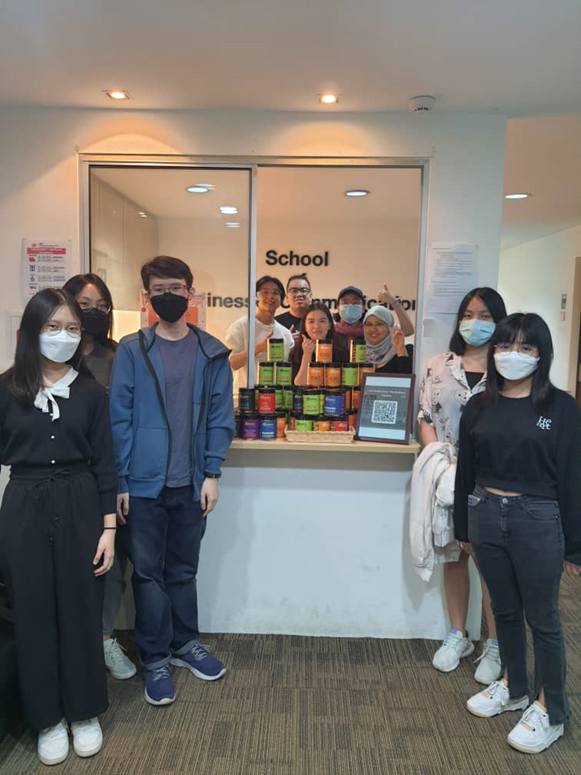 Students selling Kindness Cookies at the SBC Centre, INTI International College Subang.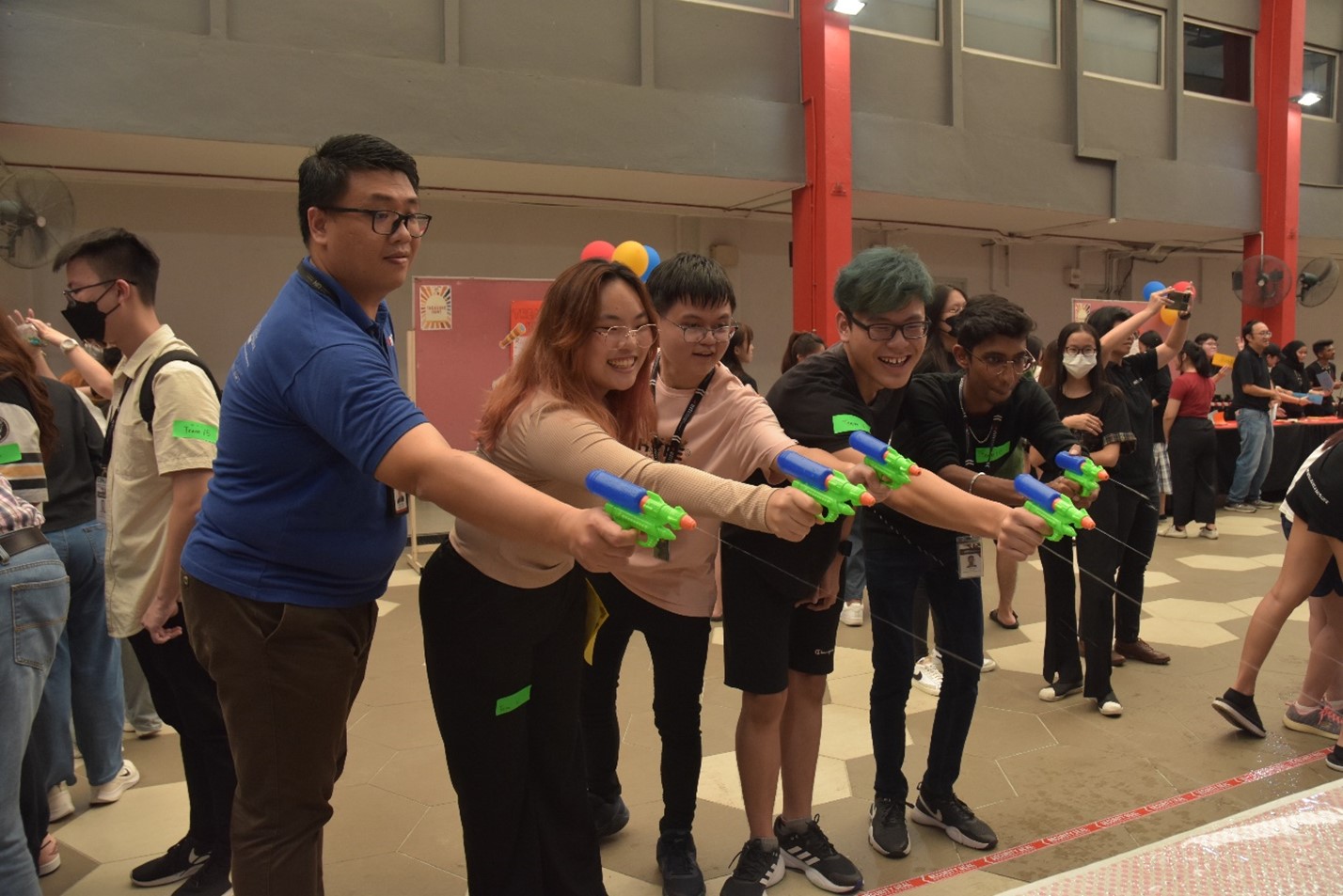 Students and lecturers enjoying a water shooting game at the charity carnival.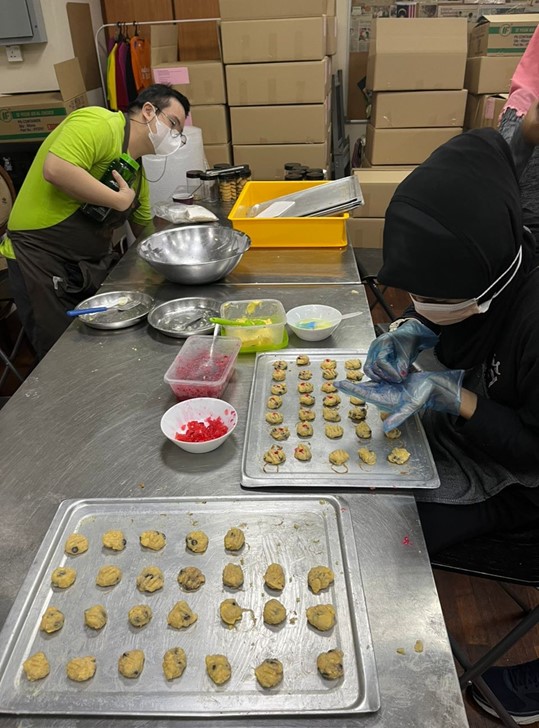 GOLD students baking cookies full of love and care.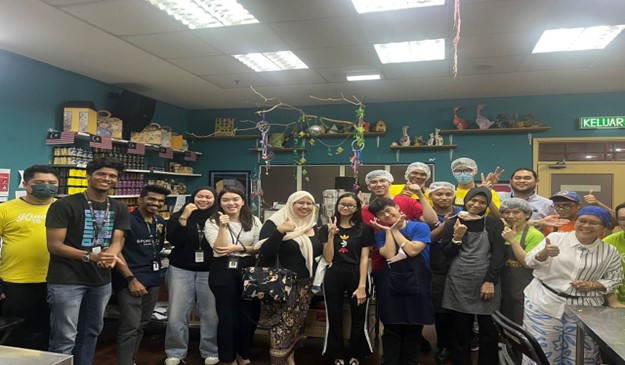 Students from INTI's School of Business and Communications and GOLD cheerfully pose for a photo group.