Living in comfort is a privilege, but it should not lead to ignoring the plight of the less fortunate. The Pre-University Studies department at INTI International College Subang (IICS) firmly believes that every child has the right to quality education. With this conviction, they partnered with Majlis Bandaraya Subang Jaya (MBSJ) to organise the 'Walk for Hope 2023' initiative to make a substantial difference and instil hope in those facing adversity.
The 'Walk for Hope 2023' event was not just an ordinary charity walk but a bold endeavour to construct classrooms at PPR Lembah Subang 2. The funds raised during this event indicated that the project was on its way to achieving its noble goal. Beyond just the physical construction of classrooms, this initiative sought to provide underprivileged children with the gift of a brighter future through education.
Subang Jaya assemblyman YB Michelle Ng Mei Sze graced the event, bringing together a diverse group of individuals united by a common cause. The event featured a 5-kilometre journey through the lively SS15 area of Subang Jaya, and participants were delighted to find a Milo truck on standby, offering refreshments and a taste of nostalgia.
The local community demonstrated its commitment by presenting a ceremonial check with an impressive amount of RM18,000 to Prrasanath Gunamohon, the General Secretary of the ADYA Empowerment Association and Representative of the Sekretariat Muafakat Komuniti (Community Empowerment Secretariat), PPR Lembah Subang 1 & 2. The touching moment symbolised the community's commitment to supporting a praiseworthy cause.
The 328 participants who attended the event did more than just cover distance. Each step they took was a stride towards a more promising future for the children who stood to benefit the most. 'Walk for Hope' was not just a singular event; it evolved into a symbol of the community's relentless spirit, emphasising the profound impact they could have on the lives in need when they joined forces.
Dr. Jane Lim, Chief Executive of INTI International College Subang, and Vice President of Academic Support & Partnership at INTI International University & Colleges, articulated the institution's commitment, stating, "We are dedicated to nurturing our students and organisers, enhancing their skills, and providing a platform to drive real change. Today, we aim to achieve this by walking in support of a new classroom project at PPR Lembah Subang."
She added, "The event is not just about raising awareness; it's about giving a voice to the voiceless, uniting the community, and highlighting the need for education among Subang's underprivileged residents."
YB Michelle, in her praise for the organising committees, stated, "Every one of you has such big hearts and thinks beyond the four walls of the college and its impact on the community. Today's program is more than just a walk; it's about coming together and giving back to our community."
She emphasised, "There are numerous opportunities not only within our communities but also with vulnerable groups. This platform allows you to cultivate values that will serve as guiding principles, especially when reaching out to individuals with disabilities or senior citizens. Each of you can make a difference and have a positive impact."
This event served as a testament to the best of humanity. It provided a powerful platform to inspire positive change and collectively work towards building a better world. In the vibrant city of Subang Jaya, those who came together did not merely constitute a community; they embodied an unwavering force for good, determined to bring about positive change in the world.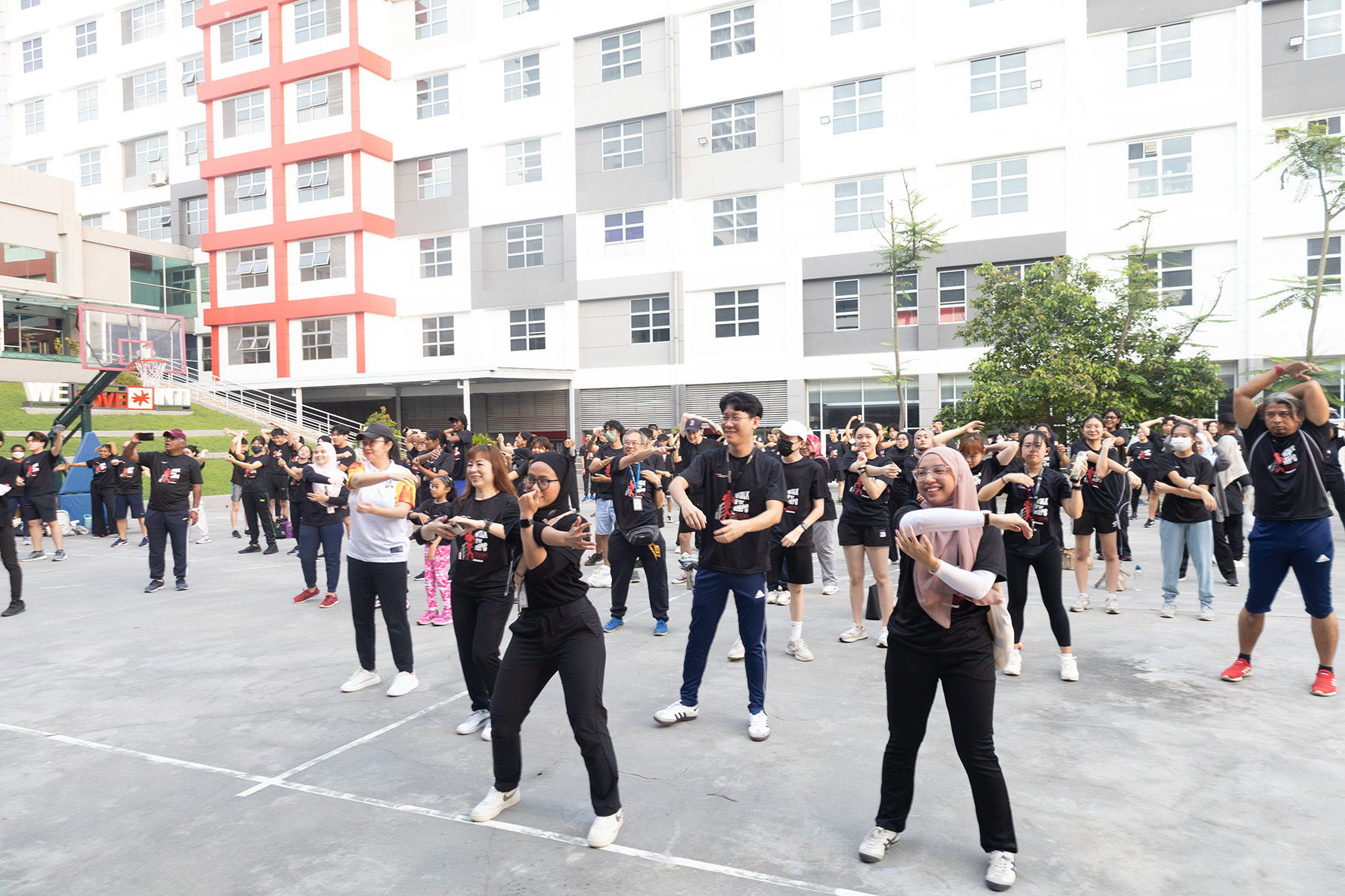 Participants engaged in a lively Zumba warm-up session before the walk began.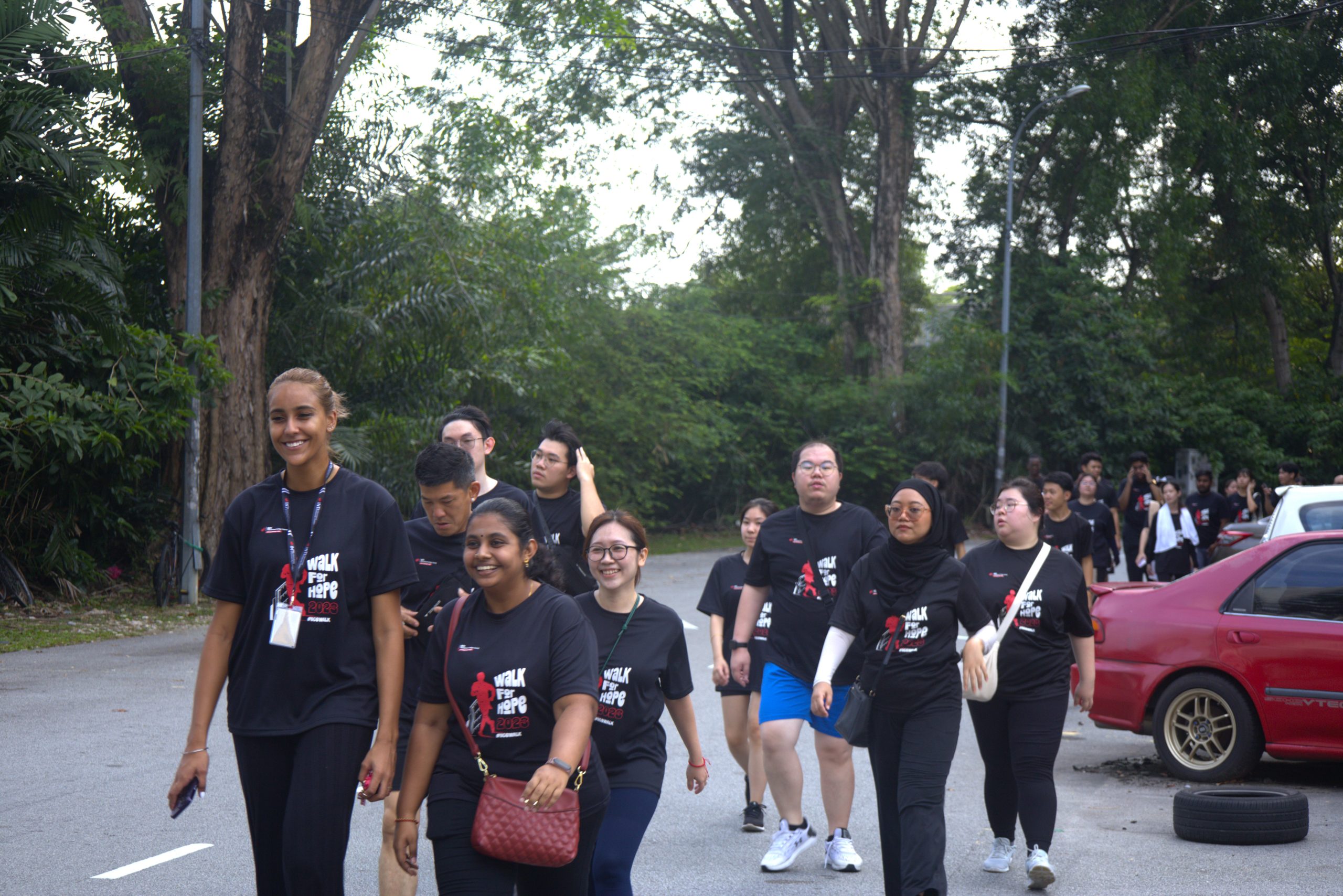 Each step taken by the participants symbolised a brighter future for the children of PPR Lembah Subang 2.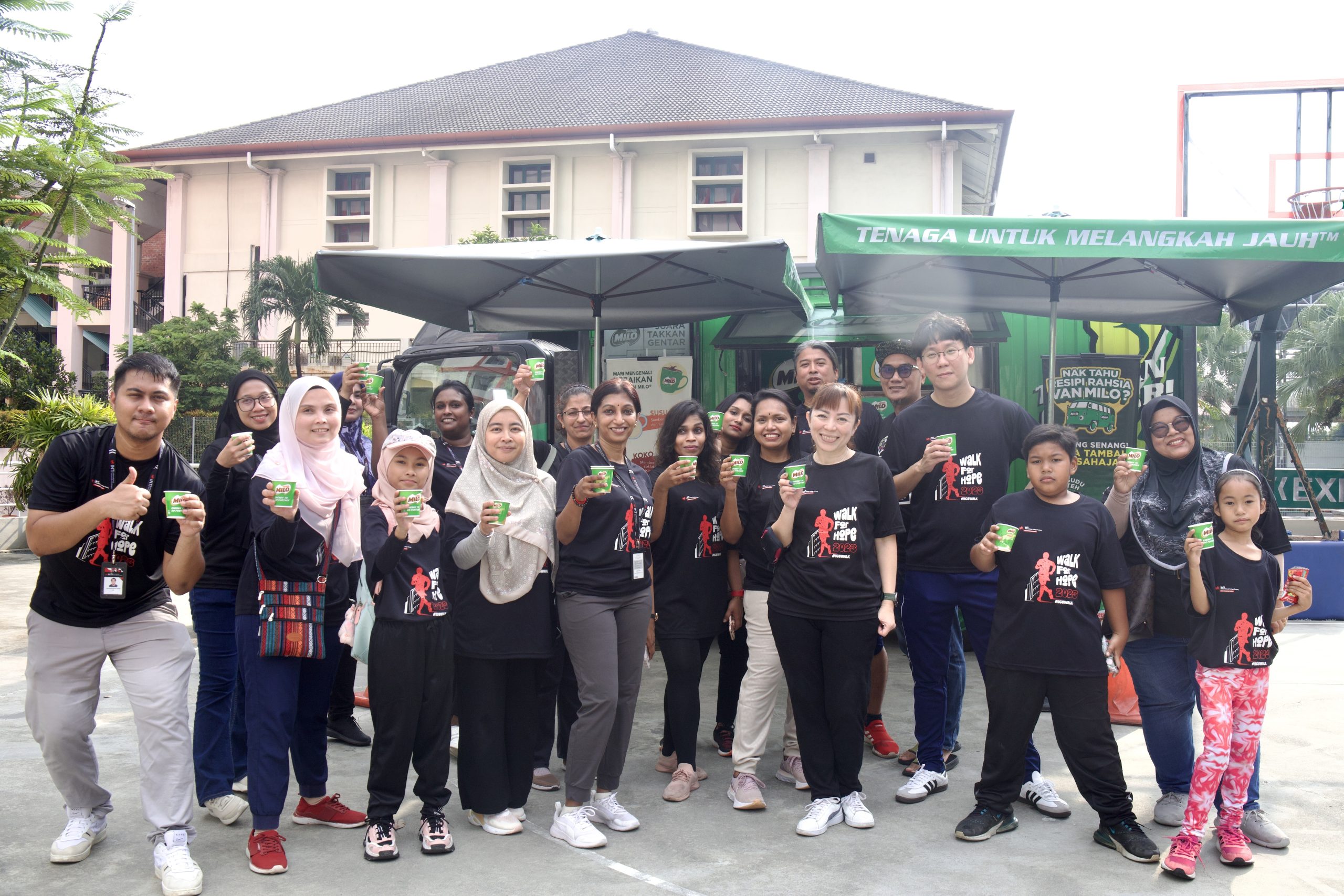 Participants enjoyed a refreshing drink from the Milo truck to wrap up their walk.