Caprice, a locally renowned rapper turned technopreneur, recently visited INTI International College Subang (INTI) to provide a motivational talk to youths from the college as well as its partner schools and the public.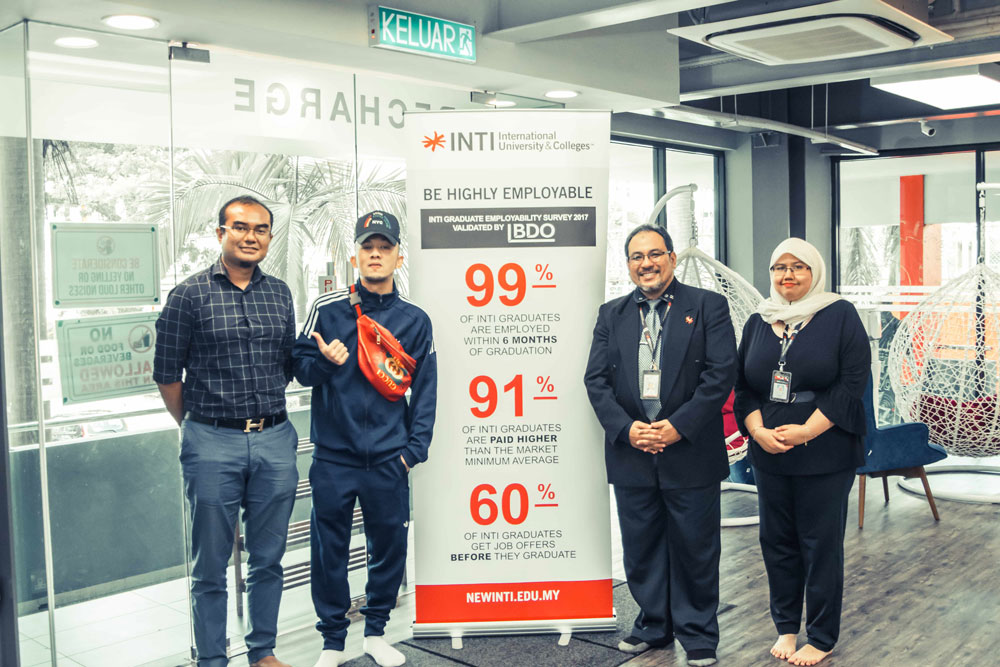 (from left to right) Mohd Khairul Irwan Mansor, INTI's Head of Programme from the School of Business and Communication; Caprice (real name Ariz Ramli); Syed Nurlisham Syed Ibrahim, INTI's Director of Institutional Relations and Partnerships and Siti Baqiuratul Zahraa' Mohd Rahim, an INTI lecturer pose for a group photograph before Caprice's motivational talk
The social media influencer and founder of educational tools such as Classruum.com, shared his inspiring story, including how he sparked the 'Watlek Watpeace' anti-bullying movement in Malaysian schools, educational challenges for youth in the era of IR 4.0, and how he overcame mental health issues such as anxiety and depression, all of which are challenges relevant and prevalent among youths today.
"Ever since I first shared my experiences and challenges about my mental health, many students have shared their personal stories with me on social media. It is overwhelming to note the number of responses I've received," shared Caprice, the middle child of three sons.
"It is my hope that through my talks and personal experiences, I can influence positive change and spread values such as peace as a means to mitigate these issues," added Caprice, when asked about the motivation behind his motivational speaking pursuits.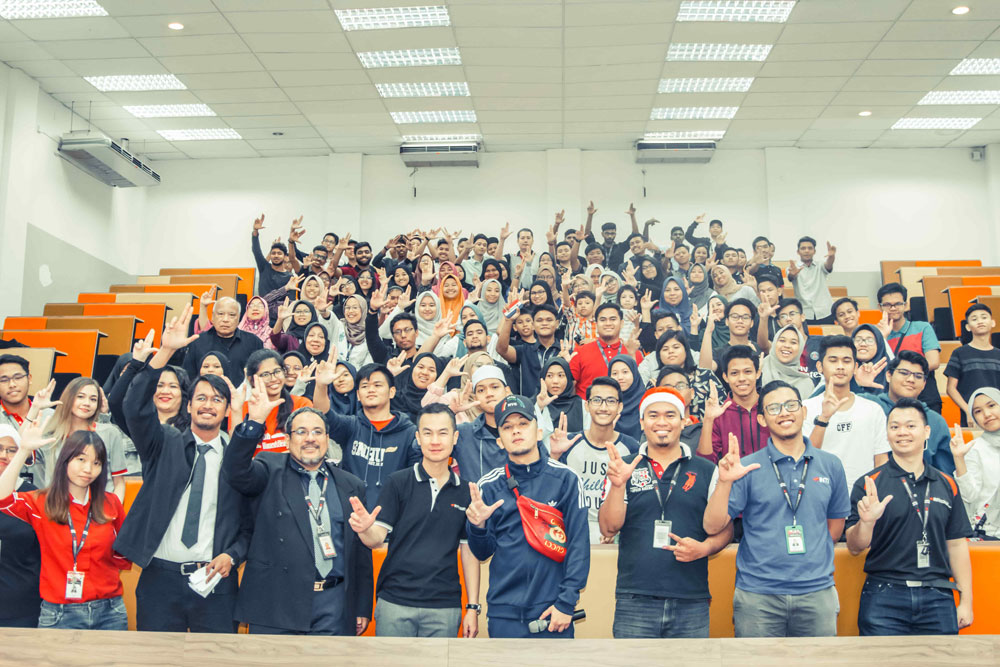 INTI representatives and participants of the talk received the opportunity to interact and hear from Caprice personally
The talk, held in conjunction with INTI's Open Day was also an opportunity for members of the public and students to receive insights on the diverse activities held at INTI.
Dr. Jane Lim, Chief Executive of INTI International College Subang, shared, "At INTI, we believe in cultivating a holistic environment for our students in ensuring a healthy mind and a healthy body. Through talks such as Caprice's sharing, we hope to further promote the importance of holistic education, and cultivate a culture of respect and zero-tolerance for bullying amongst students."
Amongst the participants at the talk were parents and children who were keen on meeting the local celebrity in person.