In promoting and sparking interest in Science, Technology, Engineering and Mathematics (STEM) learning among primary, secondary and tertiary level students, and to instil in the mind of young learners the culture of innovation and entrepreneurship, students and lecturers at INTI International College Penang (INTI) set up science and engineering workshops at the signature Penang International Science Fair (PISF), held recently at the Subterranean Penang International Convention and Exhibition centre, also known as SPICE.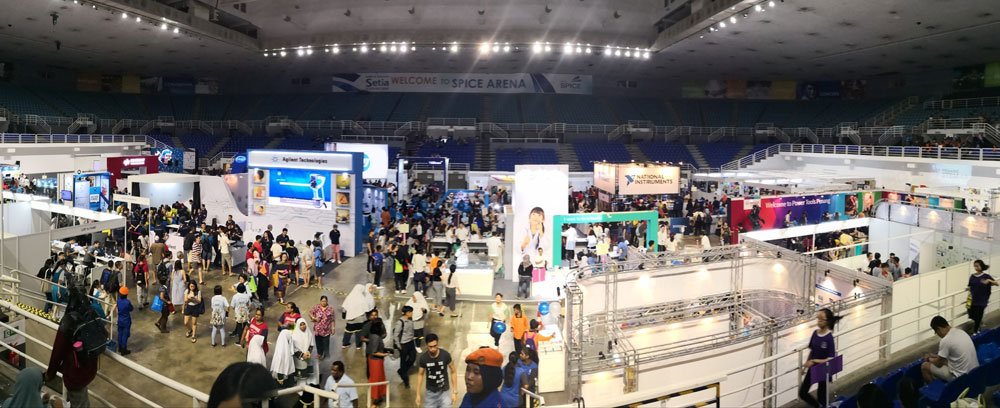 Guided by the theme "Empowering The Next Generation", PISF was an event organized by the government of Penang State. This 2-day event drew a high turn up and response from the public.
There were eight different science workshops and two engineering workshops created by INTI for this event. Infused with interesting and fun elements, the science workshops involved hands on activities like building a mini aquarium to learn the importance of seagrass bed; a hydraulic excavator model which uses water to control on appliances; a magnetic theory of repulsion forces to make trains float and slide down tracks; creating amazing sticky gooey slime with simple ingredients; and making a giant tube of foam that looks like elephant's toothpaste!
In fact, these explorations took children from between five to 12-years-old into an excitement of curiosity.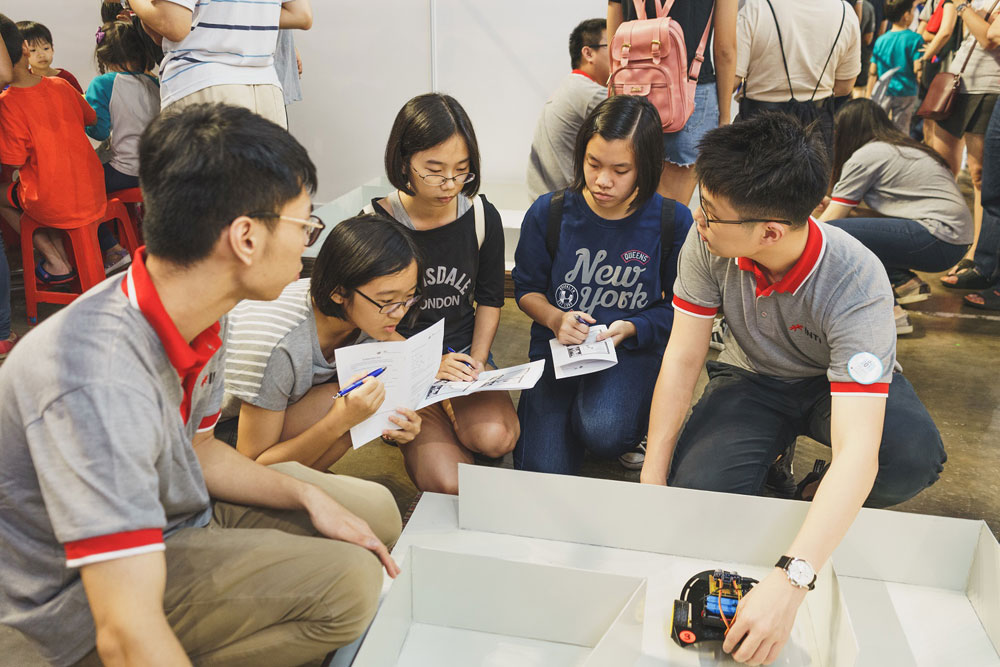 As for the engineering workshops, it saw teenagers from secondary schools trying to build their first audio amplifier; and making their first Arduino Robot programme and finding a way out of the maze.
Over two days, 32 workshop sessions were conducted at PISF by INTI's students from Engineering and Computer Science programmes, and also those from various Pre-University programmes, with the help of their lecturers. They took on roles as trainers and facilitators and successfully attracted more than 210 participants to join in.
As a result, more than 90% of the workshop participants gave high ratings of 4/5 to 5/5. Many of them had given positive comments that they found the STEM workshops interesting and also thankful for the guidance in their learning process. Participants were given a certificate of participation besides taking home some of the products they made in the workshops.