As the government eases restrictions on indoor sports and non-contact training for athletes participating in sports and competitions during the RMCO, many athletes are still left to train within the compounds of their own home. Rachel, Chun Chen and Aggie Cheah, each share their experiences during the COVID-19 pandemic.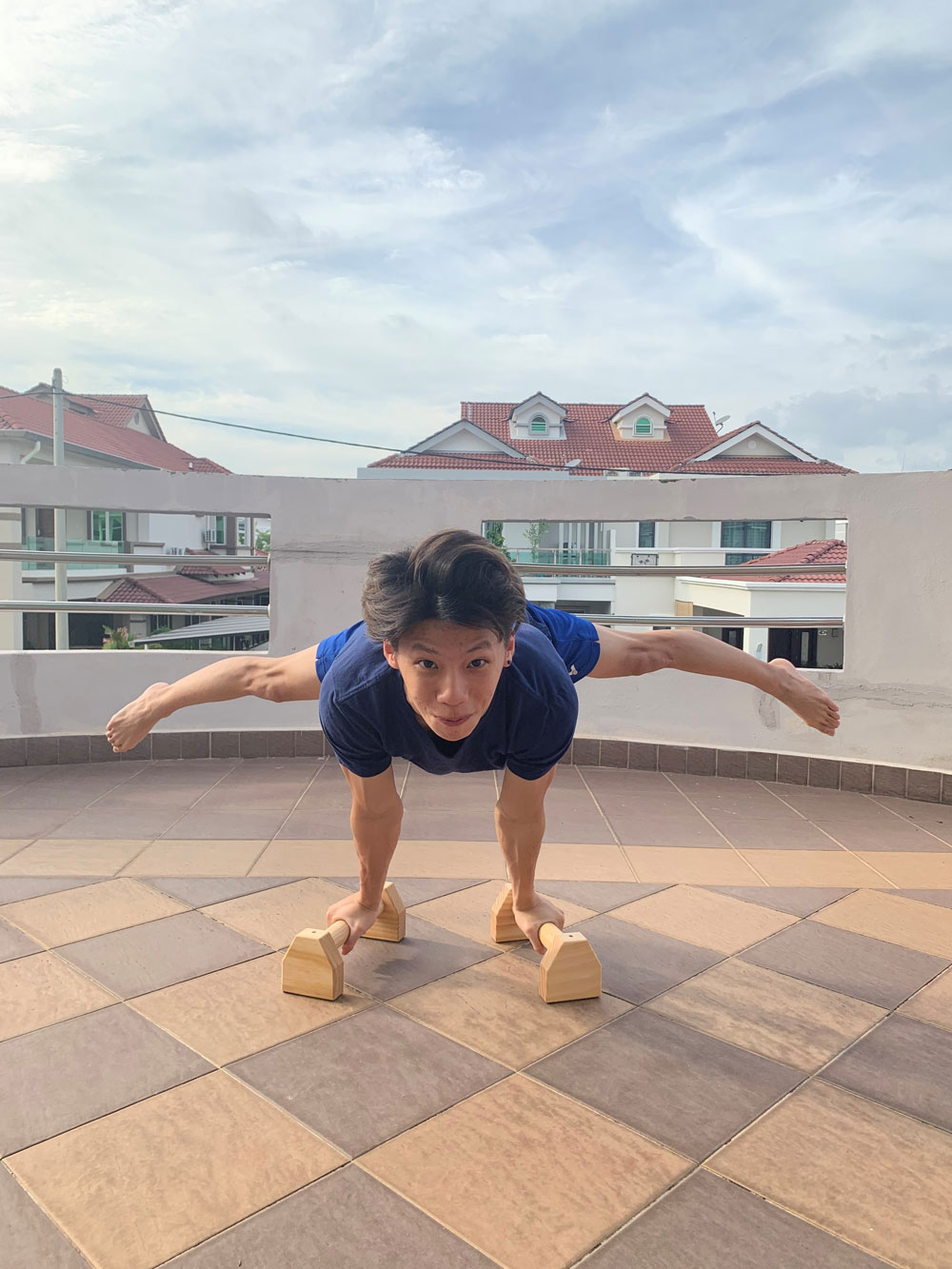 Chun Chen, a Certificate in Business Studies student in INTI International College Kuala Lumpur, diversifies his training with equipment when he is working out at home.
Ng Chun Chen, Malaysia's artistic gymnastics national athlete, shares that he initially struggled with boredom and discomfort during the MCO since schools, gyms and training facilities were required to shut down.
"Apart from having to adapt to training by myself at home instead of with my teammates, I also had to begin my first semester online with no introduction to my campus' facilities. I felt overwhelmed with the huge change," expressed the first-year student of INTI International College Kuala Lumpur's Certificate in Business Studies programme.
"Thankfully, my godmother bought me a few sports equipment, so that I could diversify my training at home, and I also had friendly lecturers who helped me adapt to classes online," shared Chen.
Chen continued by expressing that since the RMCO was announced, he is excited to be able to resume his training with other athletes in Penang until he is allowed to head back to Bukit Jalil again.
For Rachel Kelly Wong Yi Bing, a former centre and point guard national athlete who still occasionally plays for the national women's basketball team, feelings of loneliness and demotivation initially took over since she could not continue training with her teammates.
"Since basketball is a team sport, I would usually have my teammates cheer me on every time I felt tired or made a mistake during games and at training. During the MCO however, I had to train alone, so I struggled with maintaining a consistent momentum," shared the Bachelors of Physiotherapy student studying at INTI International University.
Rachel shares that she has grown to accept the 'new norm' and now focuses her training on cardio and strength workouts focusing on her legs and core.
She shared, "I work out every day now and do what I can from home. This includes various exercises such as skipping, jumping jacks, wall sits, squats, crunches, planks, lunges, and many more."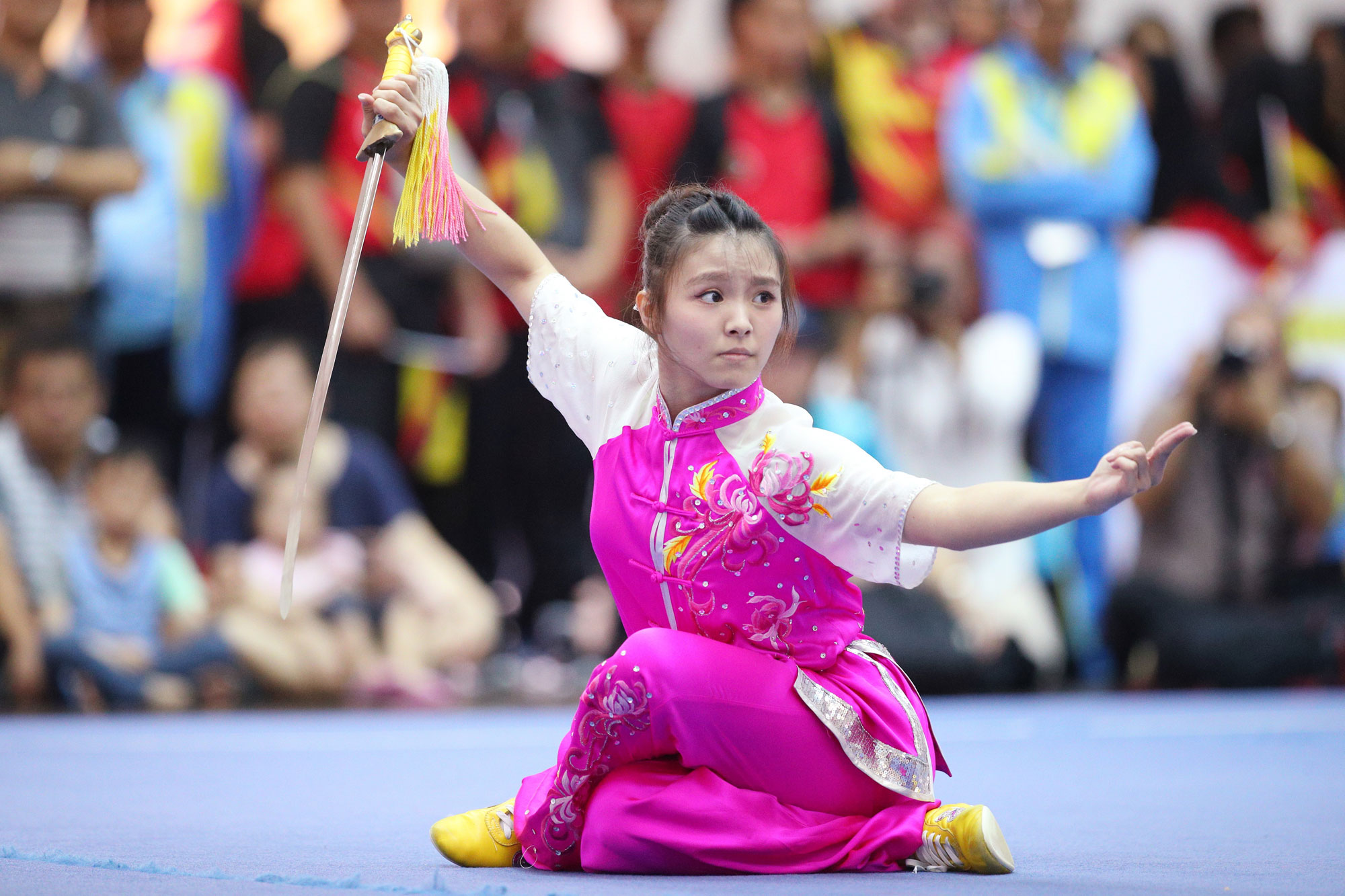 Aggie, a former national wushu athlete currently coaches part time at a wushu academy.
Aggie Cheah Ruey Shin, a former national wushu athlete who currently coaches secondary and primary school students at a wushu academy, explained that while the sports industry and athletes have taken a hit as a result of the nation's lockdown, many athletes are still able to resume their training at home and even online.
"At my academy, we have our students videotape their training sessions and share it with us (coaches) for assessment, before we send in our remarks. They (her students) are also welcome to call me up anytime in the event they require guidance for certain jumping skills and techniques," shared the gold and bronze medallist for the 2015 SEA Games.
When it comes to juggling between their training or coaching with online classes, Aggie Chun Chen and Rachel shared that discipline and time management are key.
"It is best to have a routine and stick to it," explained Rachel.
She continued, "Depending on my class schedules, I set aside time to train, study and play, so that I make the best out of my day-to-day."
On other benefits of having classes online, Aggie also chimed in with a chuckle and said, "Online classes mean not having to deal with traffic jams, so I am making the best out of it."