While the Fourth Industrial Revolution (IR4.0) promises unprecedented technological advancement that will facilitate the growth of businesses globally, the impact that smart and autonomous processes will have on human talent cannot be denied. In 2018, a study by Cisco and Oxford Economics found that new technology could displace close to 28 million jobs in ASEAN alone1.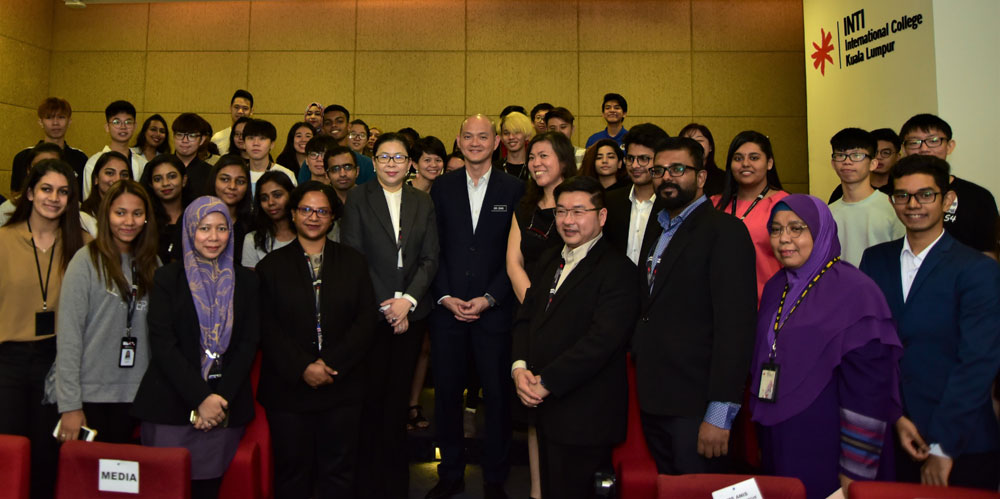 In the same year, IDC's study on a digitally enabled workforce revealed that 47% of employees surveyed saw digitalization as a threat to their jobs, with 10% expressing a lack of confidence in their existing skills2 to meet the changes in their workplace.
Yougov Omnibus's 2019 study3 reported that 69% of Malaysian's surveyed believe that robots and automation will lead to a loss of jobs in the overall economy, with 30% of respondents anticipating this to happen within the next five years.
Coupled with Bank Negara's 2018 Annual Report that reported only 98,514 high skilled jobs were available in the country compared to 173,457 graduates, the realities awaiting young people entering the workforce appear daunting, with significant concerns on how to remain relevant in an age of machines.
Speaking to students on this very topic of careers and opportunities in IR4.0, Yang Berhormat Dr Ong Kian Ming, Deputy Minister of International Trade and Industry presented his invaluable insights based on the National Policy on Industry 4.0 during INTI International College Kuala Lumpur's annual Business Week.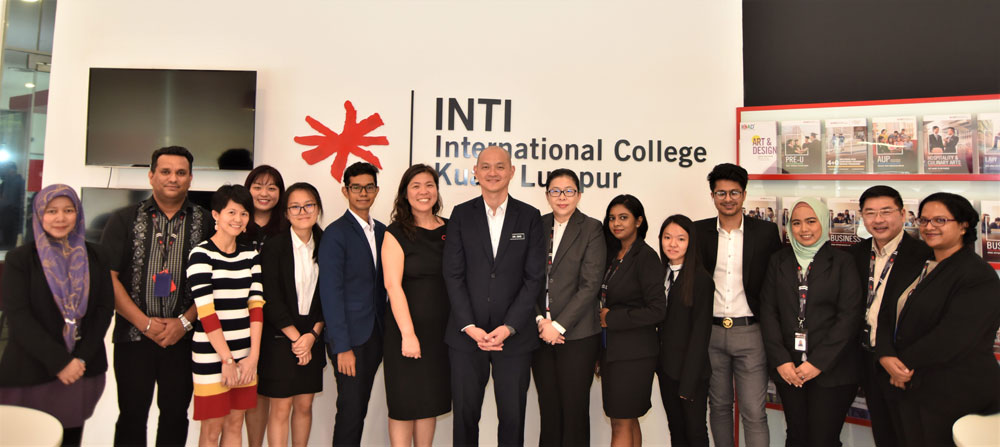 Anis Laila Yap Abdullah, Chief Executive of INTI Kuala Lumpur shared, "Malaysia's economic landscape is experiencing significant change as it strives to keep pace with the transformations impacting the rest of the globe. As organisations adopt technologies to enhance their processes, the competencies required by graduates and professionals is also shifting to emphasise complex problem solving, the ability to lead teams made up of humans and machines, and to have a solid foundation in ICT and data analytics to make informed business decisions quickly."
In his address, YB Dr Ong emphasised the three shift factors impacting Industry 4.0, namely: people, processes, and technology, and reiterated the policy's core focus in developing, upgrading and retaining talents and skills.
While multinational organisations have begun to leverage the adoption of cloud computing, artificial intelligence and autonomous robots in advancing processes, especially within manufacturing, YB Dr Ong also shared the need for strong talents in supporting SMEs' shift towards IR4.0, and the role of service providers in supporting the decision making process through data analytics and the Internet of things (IoT).
YB Dr Ong explains, "Industry 4.0 is the nation's way forward by leveraging new technology adoption and smart production, while improving efficiency and competitiveness in manufacturing, and across other sectors. In this era of massive opportunities, the focus is not only to make better things but to make things better, drawing on improved design, engineering, service planning, production and management.
"As we collaborate with organisations to support their industry readiness, a new generation of talent must also emerge to deliver the competencies, leadership and governance necessary. These are the career shifts that are now taking place globally, and graduates must align themselves with the competencies and changes of the emerging workplace, if they are to remain relevant and competitive," he advised the INTI students gathered to hear his keynote address.
INTI's Business Week is one of the numerous extra-curricular programmes offered to enhance students' understanding beyond their classroom, and to connect them with industry and academic leaders. In the past, INTI Kuala Lumpur has welcomed Dr Punitha Silivarajoo, Director (Policy Section), Legal Affairs Division in the then Prime Minister's Department, who gave a short lecture on sustainability and its relevance to businesses, and Tunku Zain Al-'Abidin Tuanku Muhriz from IDEAS who shared on the theme of leadership across boundaries.
Through this and other industry-focused programmes, INTI International University & Colleges are preparing students for the IR4.0 workplace, and has a BDO validated record of outstanding graduate outcomes, including: 99% of INTI graduates being employed within 6 months of graduation, 91% of INTI graduates being paid higher than the market minimum average and 60% of INTI graduates getting job offers before they graduate.
1 Technology and the future of ASEAN jobs 2018
2 The Drive for the Digitally Enabled Workforce 2018
3 Three in ten Malaysians believe their jobs are at risk from robots 2019