While in university, securing a first job can seem like a daunting task for many. For Kevin Tham and Natasia Loi, it proved an easy feat when they each went on to build successful careers for themselves respectively. The former INTI College Sabah (INTI) graduates share their current successes, along with their aspiring message for students looking to pave similar paths in the future.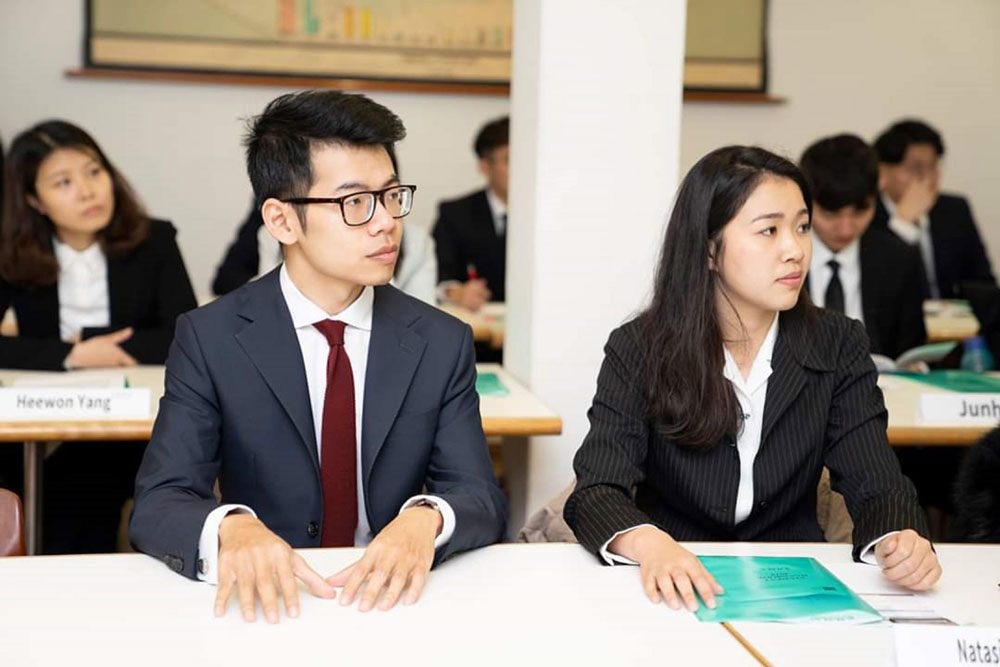 Natasia Loi (right) caught the eye of 5-star industry professionals from Le Meridien while she was still pursuing her studies at INTI
Natasia Loi Fang Ting, a basketball enthusiast currently pursuing her Bachelors of Arts in Hotel and Hospitality in Switzerland, completed her Diploma in Hotel Management while at INTI. The all-rounder individual was an academic scholar, an active (women's basketball) athlete and a professional achiever who won multiple dean's list awards and was one of the gold medalists for Sabah's 2017 Hospitality Fiesta; a local state competition for budding hoteliers in showcasing their talents and creativity.
While studying at INTI, Natasia caught the eye of 5-star industry professionals from Le Meridien, who offered her a position while she was still studying.
"I was offered to be part of Le Meridien's team, twice!" shared the former Sabah Tshung Tsin Secondary School student.
She added, "I felt really honoured when I first heard from them. The position I was offered was a really good opportunity and it was almost impossible for fresh graduates to be offered that role. I would say that having both theoretical and practical experiences from INTI gave me an edge amongst my peers and it helped me successfully secure my first job with a prominent brand!"
"The opportunities I received in INTI helped me achieve my passion. It also helped me to secure better opportunities here in Switzerland and I could not be more thankful," shared the aspiring hotelier.
Kevin Tham Koon Meng, a Bachelors in Business Administration graduate who shares similar sports passion as Natasia, also made a name for himself by securing employment with world renown passenger airlines, XiamenAir.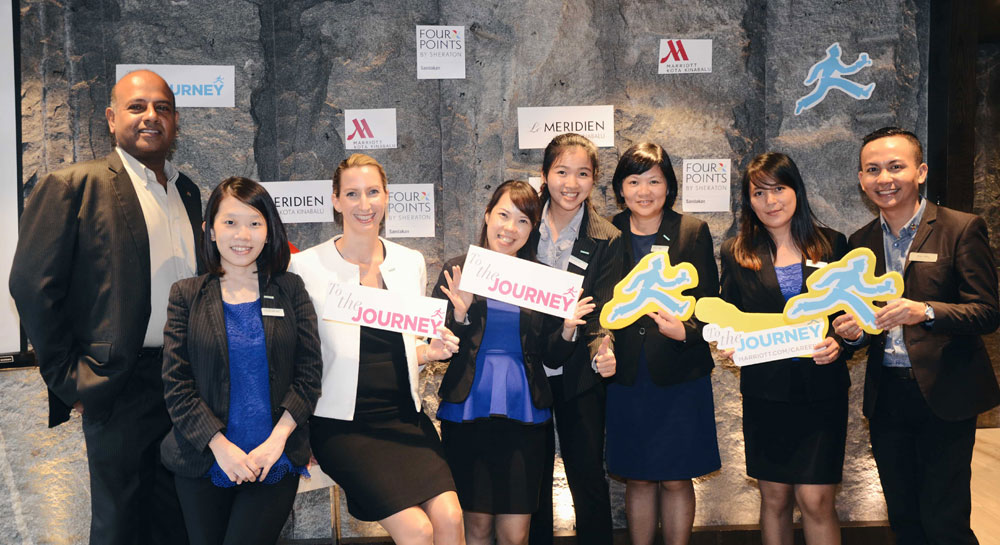 Natasia Loi (fifth from left), posing with a group photograph with her Le Meridien employers
"As an airline representative of XiamenAir, I am primarily responsible for ensuring all ground operations are performed smoothly and meet our every passengers' needs. The job requires passionate problem solvers who are quick on their feet and are able to efficiently manage the daily challenges that come their way. It is dynamic, it is fun and there is never a boring day at work," shared the former men's basketball state representative.
When asked on how he secured a position with a prominent brand as his first professional job, the Lahad Datu born-native shared that being at INTI served as a great platform in helping him develop his leadership and communication skills that ultimately contributed to his confidence.
"I became more comfortable with public speaking from my hosting and emceeing experiences at INTI. It helped me excel in my job today since interactions are part of my daily professional routine!" shared Kevin.
Roselyn Chua, Chief Executive of INTI College Sabah, shared that INTI prides itself on its graduate employability outcomes.
"Our innovative teaching and learning curriculum combined with our 450-strong industry collaborations have contributed to our 2017 employability outcomes validated by BDO, with 99% of our graduates securing jobs within 6 months of graduation, 91% earning salaries above the minimum market average and 60% getting job offers before graduation," she shared.
"Students like Natasia and Kevin are two perfect exemplars of INTI's dedication to preparing career-ready graduates and we are determined on continuing our efforts," said Roselyn.