When Raqib Arbee got his first camera phone in primary school, he knew exactly what he wanted to do with it – capture videos. Little did he know, the first video he uploaded on YouTube at the age of eight would turn an interest into a professional career in film production.
"Filmmaking was love at first sight for me. I was looking at ways to portray different stories when I thought to myself how amazing it would be if I could turn these images into something beautiful and meaningful for the public. I wanted them to see my stories," said Raqib, an INTI International University Diploma in Mass Communication alumni.
Born in the Land below the Wind, Kota Kinabalu, Sabah. Raqib has worked in different roles in the creative industry while still juggling his commitments as a student at the university.
"I used to be the clapper for a 30-day shoot of a Malay drama which filmed across Malaysia. I had to walk a few kilometres and drove to town many times to get good signal strength for online classes and to submit my assignments. It was hard, but I got through it," he said.
His passion and love for filmmaking was apparent at a young age. When he was 10, he created videos and uploaded them on his YouTube channel out of curiosity.
"My mom thought it was a waste of time, but I showed her my passion for storytelling and told her I wanted to continue doing it after high school. It feels good knowing that people can watch what I create," said Raqib.
In high school, Raqib received multiple awards for debate and writing competitions. Not wanting to waste his talent, he polished his skills in university. He took up roles as radio announcer for the campus radio station, INTI Vybes, emceed for campus events, joined short film competitions, and more. While he devoted his time to his studies, he also did activities off campus which contributed to his love for filmmaking.
Raqib is a firm believer that no matter how good you are at your job, having a good attitude will take you places.
"I have met some incredible people in my life and I learned that if you treat people with kindness, everything else will come after that. Your attitude basically shapes you into the type of filmmaker you will be and to get back up no matter how many times you fall," he said.
To get to where he is today, Raqib shared that he even did the smallest tasks behind the scenes to enhance his knowledge and made connections with people from the creative industry.
"I would do anything out of love and passion for filmmaking. I enjoy connecting with people and did everything from working as a water boy, prop boy, clapper, and more to get first-hand experience before venturing into film production," said Raqib.
Growing up, he spent his time writing stories and finally had the opportunity to highlight his skills in 2019.
"My mom saw the ads first. She told me the Film Directors Association of Malaysia (FDAM) wanted to create more producers under the Amateur Enhancement Programme. I took a shot at it and was among the first four young directors at the time. Now there are 300 producers countrywide," he said, adding that the Amateur Enhancement Programme allows young talent from different backgrounds to learn directing skills from seniors.
After many unpaid roles in the creative industry, he eventually rose to producer level and now has his own production house, RA&RA Endeavours Sdn Bhd.
"The telefilm Mat Runner, which was filmed in Perlis, was an MCO project I did with my partner. I have achieved many milestones and worked with different celebrities, but my ultimate dream would be to witness that masterpiece on screen which I managed to finish while completing my studies at INTI," said Raqib.
When asked about how he balanced his personal life, work, and studies over the years, he said education was his number one priority.
"Getting an education would be how I repamy parents. I loved earning money while studying. I was reluctant at first, but I was able to get on my feet with the help of friends and faculty from INTI," he added.
Raqib, who has completed his Diploma in Mass Communication at INTI International University, shared that INTI's learning environment helped him to flourish in the creative industry.
"The lecturers gave us a platform to express ourselves while learning. Some of the unconventional learning methods made the class a lot more fun," said Raqib who enjoyed classes on public speaking the most.
Advising students who want to pursue a similar career path, Raqib emphasised that practice is key and that they should start working on entering short film competitions from now.
"Don't look down on short films, for this is where you get to experiment and sharpen all your on-field skills. It is always good to learn from others and witness their struggle in filming – that is the beauty of producing a film," he said, adding that he still seeks professional advice from his mentor, Datuk Yusuf Haslam.
According to Raqib, his schedule this year has been packed with shooting and scripting for a few projects, some of which will be released soon and others by next year.
"I hope to involve students for each project that I work on in the future. I know how hard it is to start the journey. I was in their shoes when I started too," ended Raqib who is currently working on a telefilm titled Aku, Dia & Muzik.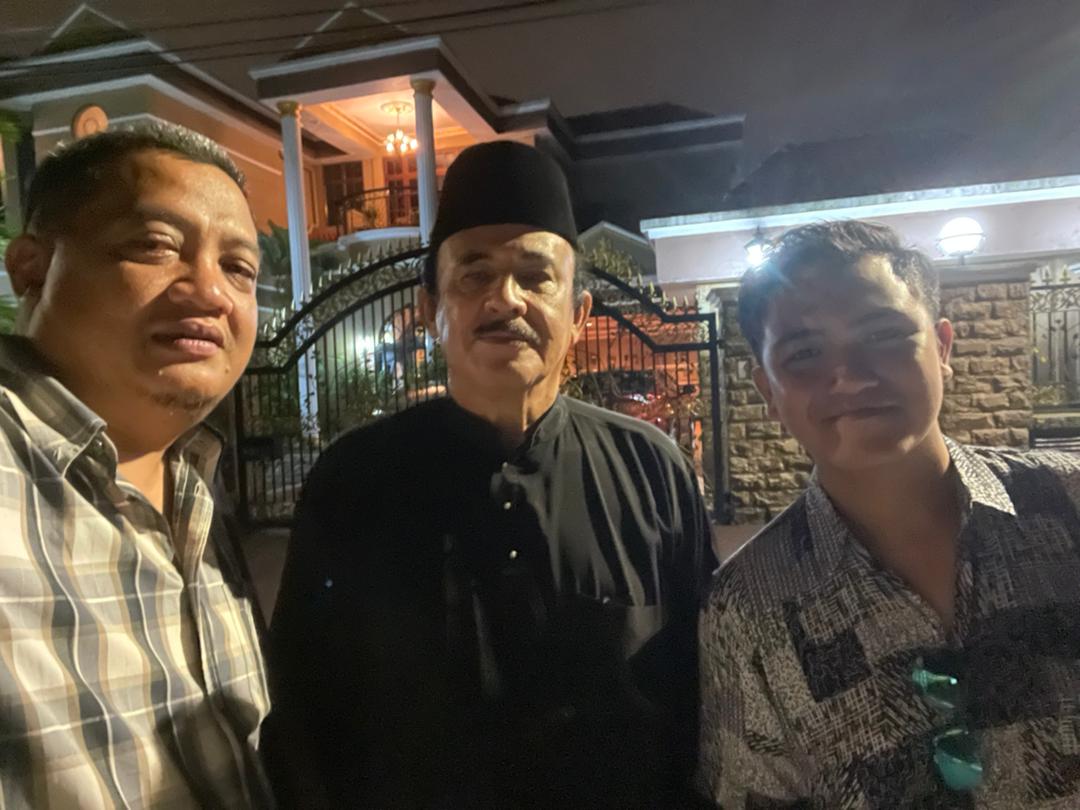 (First from right) INTI International University alumni Raqib Arbee discovered his passion for filmmaking at the age of 8 when he got his first camera phone.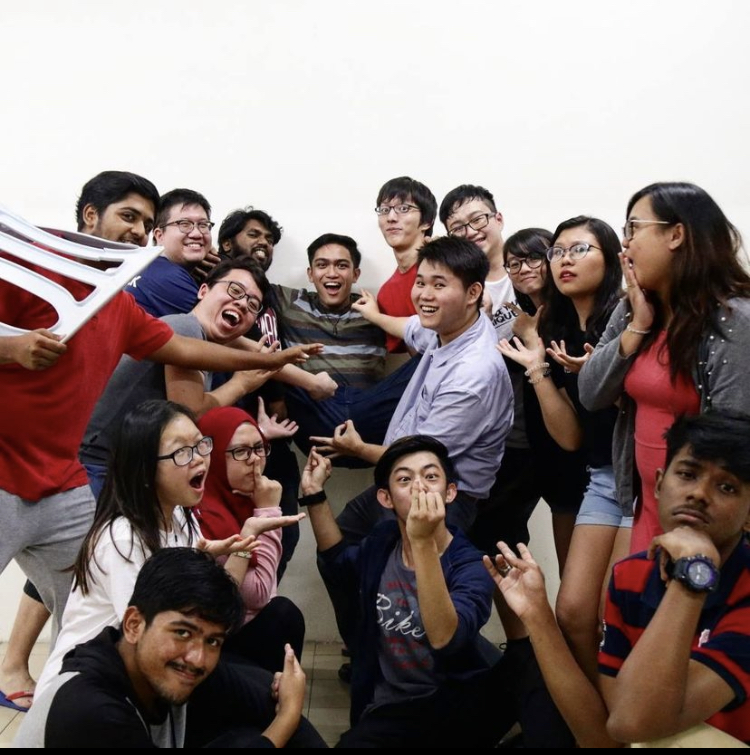 Raqib Arbee, an INTI International University Diploma in Mass Communication alumni, is forever grateful to his circle of friends at INTI International University for their support throughout the years.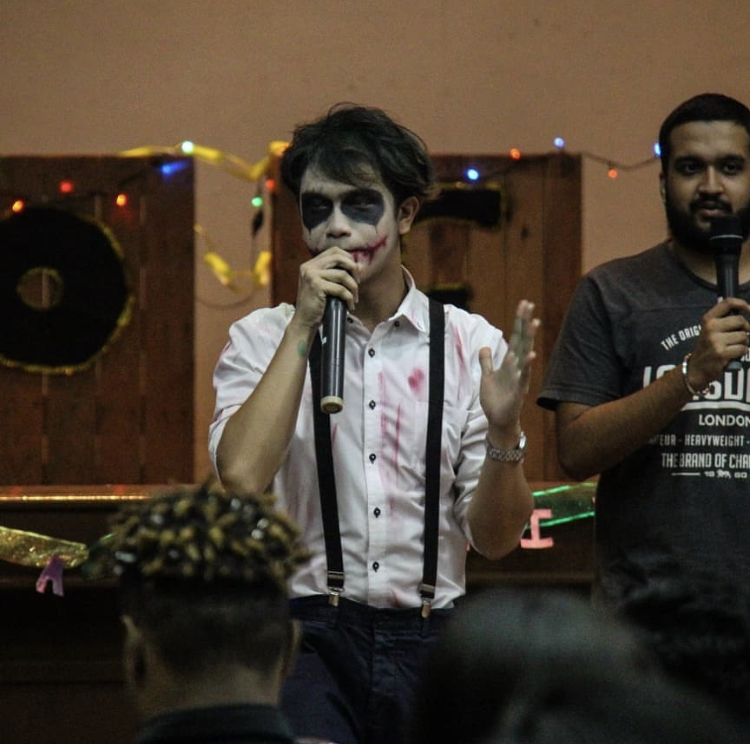 Raqib Arbee often volunteers himself as emcee for events at INTI International University.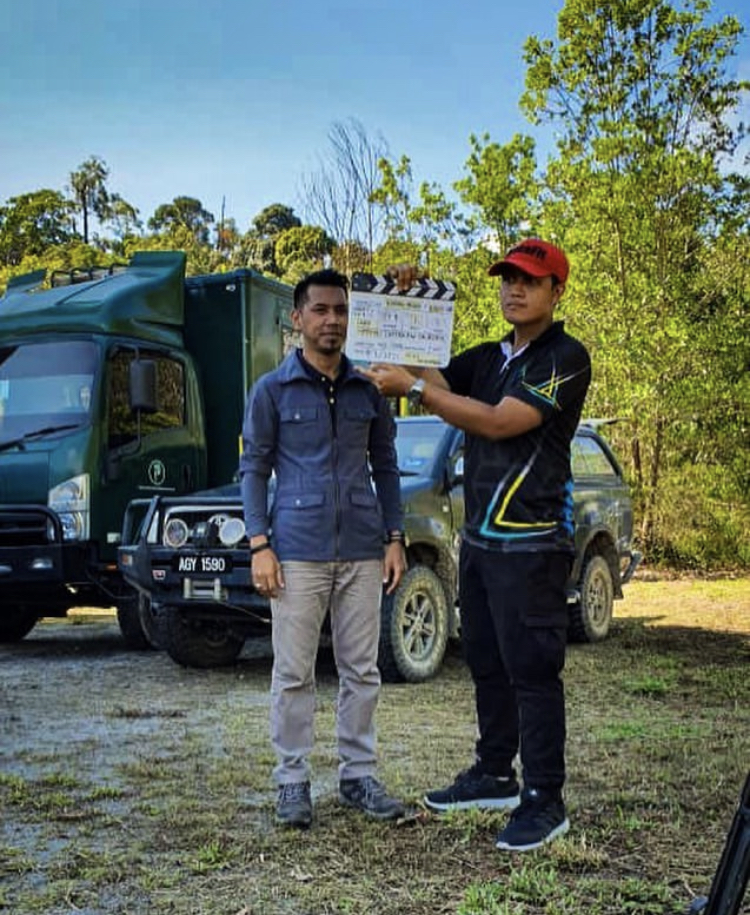 Raqib Arbee, who now has his own production house, used to work as a clapper during the early years of his career in the creative industry.