Having a side hustle is an easy way make some extra money while studying or working a 9 to 5 job. For some, it can even become a long-term business or career over time, according to Kevan Kong Jun Qhuin, a student from the Bachelor of Mass Communication programme at INTI International College Penang.
Kevan, who grew up in the small Penang village of Sungai Ara, had always been an energetic and athletic student who participated in a variety of sports in school. At the age of 14 he represented the state in badminton training alongside current badminton stars Lee Zi Jia, Loh Kean Yew, and others. His other interests include singing, dancing, and acting, but said he never had the opportunity to explore these skills in school
"After I finished my SPM, I began taking dance classes while also enrolled in a Diploma in Performing Arts programme. I saved a lot of money to travel and compete in dance competitions all around the country and in Asia. I was then selected and trained in South Korea by FNC Entertainment," he said.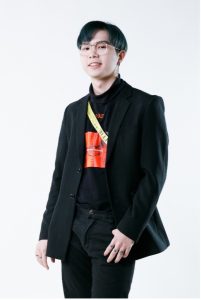 Kevan Kong, a local student from INTI International College Penang, is the founder of DANZ LAB and a professional dancer.
Throughout his journey as a trainee, Kevan won a lot of dance competitions with his dance group Mad.G. Some of their wins include the K Storm Dance Competition (2015), KPOP World Festival (2017 & 2018), Setiawalk KPOP Dance Cover Competition (2016 & 2017), and Skechers D'Lites Dance Competition (2016).
Kevan now has seven years of experience dancing and founded DANZ LAB, a dance studio in Penang. "I see that there aren't many options and platforms in Malaysia for a person to be a professional performer or dancer. A dance studio is a community asset that will provide people with alternative activities to promote physical exercise and a healthy lifestyle.
"Furthermore, running a dance studio as a side hustle allows me to top up money to cover my studies and family. Even though I was offered a contract with an entertainment company to debut in an all-boys group, I declined and returned to my hometown where I founded the dance group Mad.G in Kuala Lumpur and Penangites in Penang. I also coach and train these two groups," he said.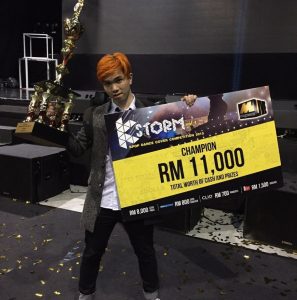 Kevan won his first dance competition during which he took home RM11,000 in cash and prizes.
DANZ LAB allows Penang youths to learn to dance, perform, and audition for entertainment companies seeking new talent. The studio offers dance classes for children, beginners, and professionals which focus on hip hop, breakdancing, K-pop, and other dance styles.
"I want to help people find joy in dancing and support the next generation of dancers in making their dreams come true. I am most excited when I see people come to DANZ LAB and leave the studio with smiles on their faces. Dance can be a kind of therapy for some people, allowing them to express themselves through movement rather than words.
"We also offer choreographic services, and I am one of the dance instructors. When I'm done with my assignments or not working on the business, you can typically find me dancing or filming stand-up comedy on social media with my production crew 3ohai! I don't always get to do it as much as I would like, but performing is my true passion," he shared.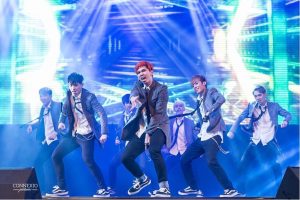 After winning the Audience Choice Awards, Kevan Kong and his crew Mad.G put on an encore performance.
Kevan added that there was always more to learn when it comes to dancing, and choreography is an art form created in collaboration. To work, you must have dancers, time, and space.
"Sometimes, choreographing a song with formation takes approximately one to two weeks, and if I could choreograph for any artist, it would be BI, a former member of K-pop boy band IKON. Despite all of the negative celebrity rumours, I love his dedication to music. I can feel a connection through his songs and lyrics," he explained.
When asked what it is like to manage a side hustle while studying full time, Kevan shared that dancers already have the fundamentals of entrepreneurship such as discipline, desire, and a willingness to take risks. He said he learned things throughout his journey and because of lack in financial resources, he used social media to advertise and is now using the DANZ LAB YouTube channel post videos of rehearsals and performances.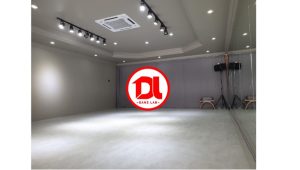 The DANZ LAB studio in Penang.
"Studying Mass Communication at INTI has given me the opportunity  to learn web and poster design, videography, and directing knowledge, all of which are useful skills when creating content on the studio and showcasing my dance talent," said Kevan, who founded the INTI Dance Club in INTI International College Penang.
When asked about obstacles he faced along the way and how he continues to find balance, Kevan simply said it is important to trust in what you want and be determined to make it happen.
He added that he intends to open more dance studios in Penang and outside the state with hopes that more Malaysians groups will get to perform locally and internationally.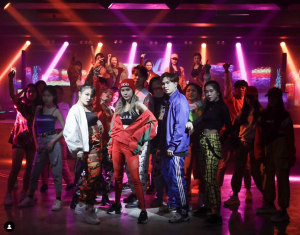 Kevan Kong during a dance video shoot with his crew, students, and Jestinna Kuan.
"I am grateful for where I am now, as well as who I have evolved into. Not many people can pursue what they enjoy while studying and making money. This is a dream job that I will never be bored of and will continue to fuel my creativity. So, if you enjoy dancing, you can do it for fun, but if you are serious about it, you can try to build a profession out of it, just like I did," he concluded.