Making the decision to pursue private higher education is a big leap, but it did not stop Muhammad Zhafran bin Mohd Aris and Ahnaf Syahmi Aszemi from taking the step forward and entering a private higher education institution, namely INTI International University in Nilai, Negeri Sembilan to pursue the Bachelor of Biotechnology (Hons) programme under the MARA scholarship.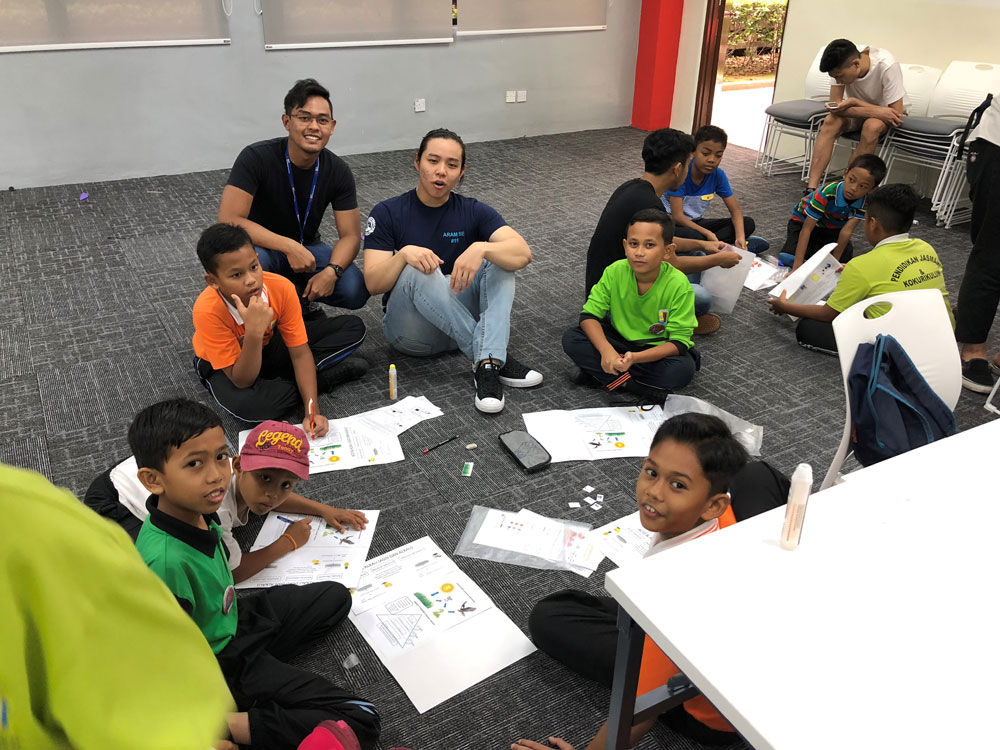 "Naturally, I was very nervous prior to entering INTI," admitted Zhafran. "I could not foresee how life would be in university, since it means beginning a new chapter of life."
Upon entering INTI, Zhafran started to mix around but what astounded him was the students who hailed from various backgrounds. "My first friend was a local Chinese student, but I initially assumed he was an international student because of his haircut! I also met my fellow MARA scholars, but along the way, I made new friends, both local and international students who hail from countries such as Pakistan, Sri Lanka and Yemen."
Zhafran met Ahnaf at the Life Sciences Club, where Zhafran was the Treasurer and Ahnaf was the Publicity Coordinator. Together, they handled one of the university's largest annual projects called "The EDventure of Aladdin", a community service project for underprivileged primary school students.
The one-day programme incorporated the fabled story of Aladdin into a mini 'theme park' at INTI for 190 underprivileged primary school students from 13 schools in Negeri Sembilan who engaged in various games and activities to develop their proficiency in the English Language and Science. Zhafran and Ahnaf were part of the team to create and coordinate UPSR-focused Science games to help these primary school students gain a better understanding of their UPSR Science subject. There were hands-on experiments using acids, alkalis and electrostatic forces, as well as mind mapping techniques to improve their understanding on topics such as the eclipse of the sun, food chains and the energy pyramid.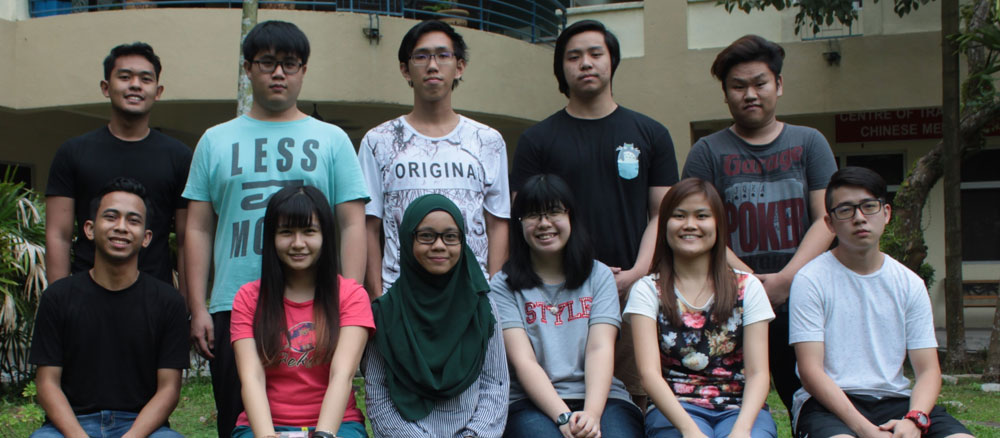 As a result of the event, these primary school students had a better understanding of English and Science, and were also motivated to study hard to enter university. For Zhafran and Ahnaf, they learned the importance of teamwork and how to share their knowledge and love for Science with children. The event also boosted their self-confidence and communication skills as they worked with fellow students from other faculties to ensure the event's success.
Zhafran and Ahnaf are also active in other extra-curricular activities. Zhafran just completed his service as the President of INTI's Muslim Students Society, while Ahnaf is currently a member of The United Nations Association of Malaysia (UNAM) Youth Circle, a division that is coordinated and run by the local youth community that are involved in UN-related initiatives.
When asked what are their most memorable experiences in INTI, Zhafran and Ahnaf agreed it was the fact that they are able to connect with people of various races and nationalities. Ahnaf said, "INTI motivated me to improve my English, as it is the most commonly used language in the world. I even picked up some Mandarin from my friends who are more than happy to give me free lessons!"
Zhafran concurred, "INTI is a fun and interesting place to study, a conducive environment that is a melting pot of cultures and diversity, and this has helped me to open up my mind and gain a better understanding of other people's backgrounds and ideas."
Zhafran is now completing his studies at The University of Adelaide in Australia, while Ahnaf is completing his studies in INTI.
Professor Ir Dr Arazi Idrus, Deputy Vice Chancellor of INTI International University shares, "The role of a university is to provide a safe and conducive environment where individual and cultural differences are not only respected, but also celebrated and appreciated. INTI has been educating Malaysians for more than 30 years and we are proud that our campus has been a contributing factor for many of our students to not only discover and develop their talents, but to also learn to be effective citizens by learning about other cultures while appreciating their own values. Upon leaving INTI, our graduates are ready to fulfil their dream careers and compete at the world stage."