As technologies in the STEM industry evolve through the influence of IR 4.0, there is a greater need for equal gender representation in STEM to ensure the long-term effectiveness and safety of technological advancements. While INTI International University & Colleges (INTI) has committed to equipping its graduates for IR4.0, the institution has also taken strides to ensure that students from all backgrounds receive equal opportunities in accessing its STEM programmes and employment opportunities through industry collaborations. To commemorate the institution's successes in promoting equal opportunities, former INTI alumnae; Annabelle, Florence and Nur Syafiyah share their experiences in breaking the gender gaps in their own careers.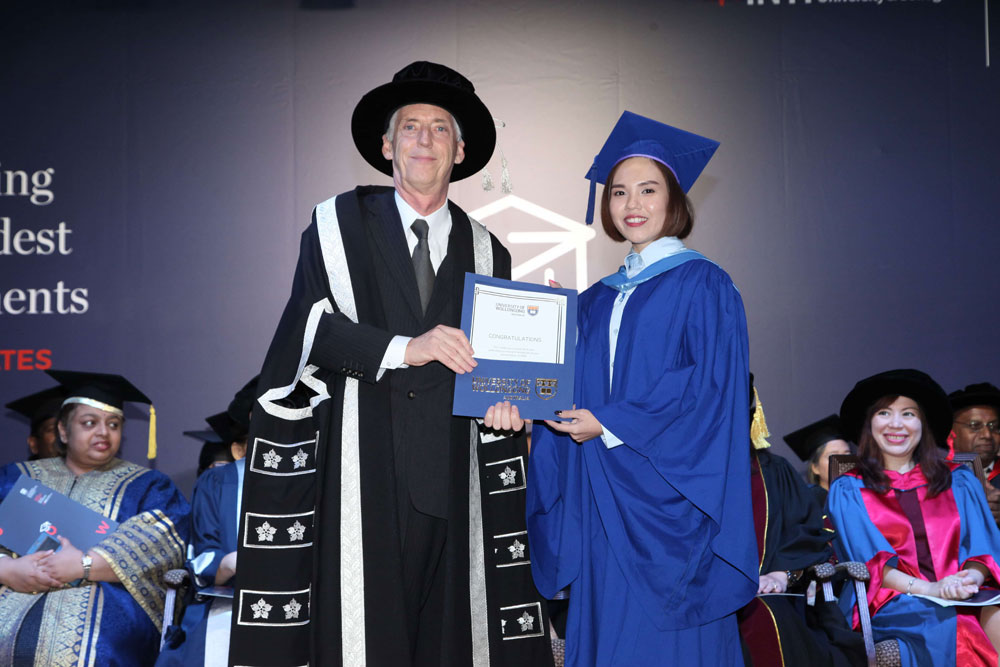 Annabelle (right) completed her Diploma in Information Technology in INTI International College Penang and her Bachelors of Information Technology in INTI International College Subang
Annabelle Chai Loo Lyn, a Diploma in Information Technology (IT) graduate from INTI International College Penang, currently works as an analyst with renowned multinational technology company, Dell. After a year at Dell, Annabelle became the pioneer analyst for the organisation's Global Email Operations in Penang, overseeing all of the group's email campaigns, analytics, trends, and outcomes.
"My job allows me to better understand our customers and their needs. This role is very rewarding because I am able to analyse the data gathered and produce more informed solutions for the organisation, which in turn helps to generate better products and services for our customers and increases profitability for the organisation too," explained a proud Annabelle.
Sharing a similarly significant role in her organisation, Nur Syafiyah Nabilah Arman, a 24-year-old alumna from INTI International University's Bachelor of Computer Science programme, currently works as an Information Systems Audit Associate in one of the world's Big 4 accounting firms, KPMG.
Syafiyah is responsible for the organisation's IT-related risks and for developing approaches to demonstrate effective IT compliance to sustain KPMG's business values.
"I perform inspections on our clients' IT system controls to ensure that they are effective and generate accurate data. This enables my clients to manage their organisation's financial systems security risks that could highly impact their efficiency and quality, explained Syafiyah on the significance of her role to the organisation and to her clients.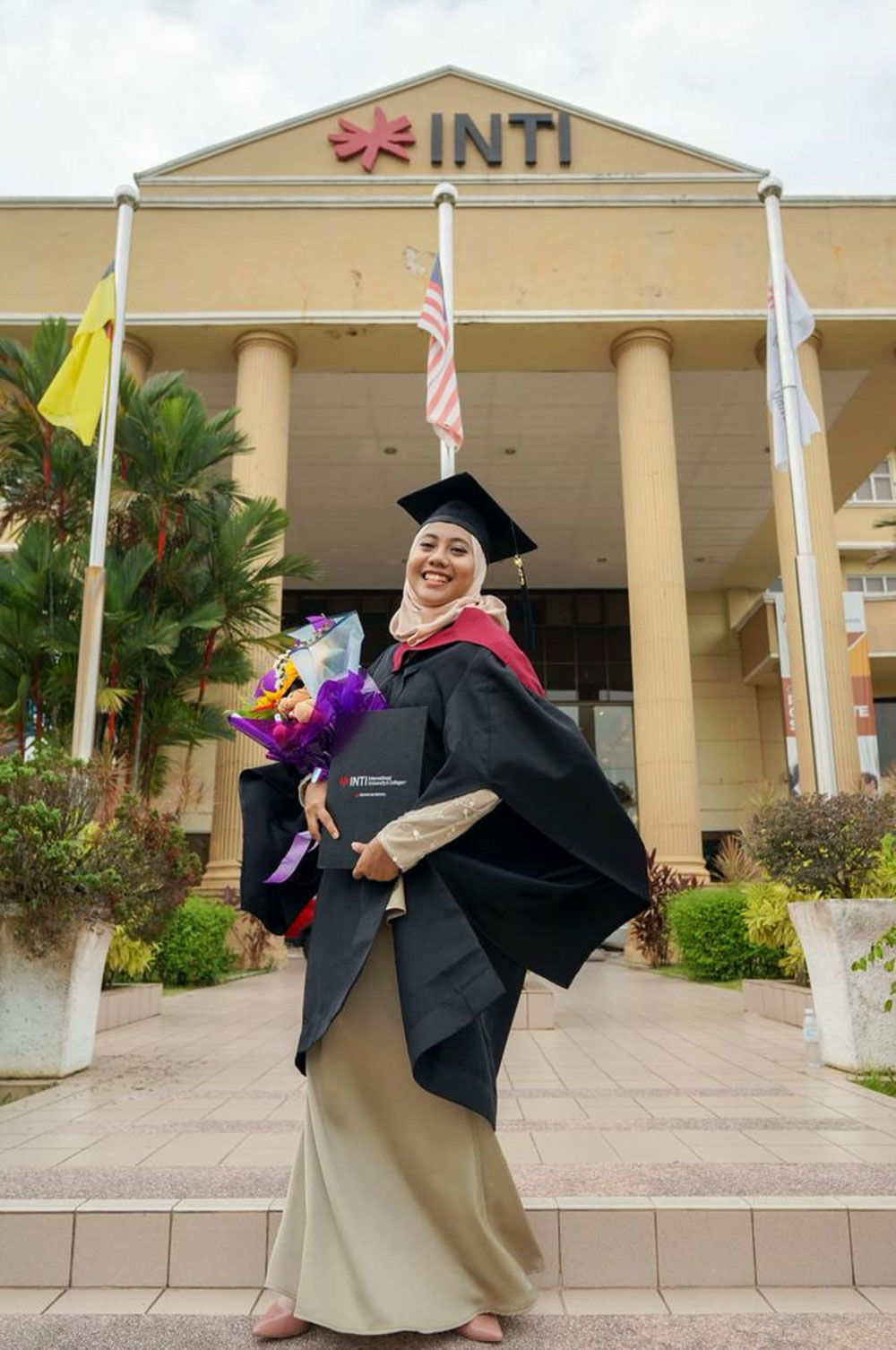 Syafiyah graduated with a 3.43 CGPA in her Bachelors of Computer Science, majoring in Software Engineering programme at INTI International University
Syafiyah shared that she knew she wanted to become an IT associate during her final year and that she was glad she got to realise her professional dream through opportunities at INTI.
She explained, "The career preparation workshops I received from INTI in my final semester helped me tremendously in achieving my potential and I am extremely grateful to INTI for it."
Florence Pereira, an IP Validation Engineer at Intel Technology Sdn Bhd, shares similar sentiments about INTI in her tertiary journey. The former Diploma in Information and Communication Technology graduate shared that she struggled in her first few weeks at INTI International College Penang because she was not familiar with the industry's technicalities.
"My results improved because my lecturers made the curriculum more engaging through discussions, videos, and presentations, and I always left class wanting to find out more about what I was learning," Florence shared.
Her determination paid off when she was offered a job as a graduate trainee at Intel before graduation and is now one of the few women excelling in her field.
When asked about her advice to other girls who are looking to become engineers just like her, Florence said, "Many MNCs are actually on the lookout for women to join the engineering sector because they understand that women bring different ideas and solutions. As scary as it may seem in the beginning, take that first step in your STEM dream and the rest will fall into place."
Dr Jane Lim, Chief Executive of INTI International College Subang, who holds a Master's in Computer Science and was previously Dean for the School of Computing, shared that these alumnae are a few of the many accomplished STEM female graduates INTI has produced.
"Apart from ensuring the long-term effectiveness and safety of all technological solutions in the Fourth Industrial Revolution, focusing on gender parity in STEM could result in positive economic implications with an estimated contribution of US$28 trillion to the global annual GDP by the year 2025 ," explained Dr Jane on the importance of providing equal opportunities to girls.
She wholeheartedly continued, "Given these promising statistics, I encourage all young women who want to become leaders, engineers, scientists, and mathematicians to explore their potential and not shy away from it. I would also like to invite parents to encourage their daughters to pursue these fields just as much as they would their sons. The results will be phenomenal."