Driven by their talent and passion for culinary adventures, Hari Harvinder and Lan Jie, students from INTI International College Subang's School of Hospitality and Culinary Arts (SOHOS), emerged as winners at the US Potatoes Cooking Competition 2022.
Supervised by Chef Darren Ngui, the budding chefs, who are currently pursuing their Diploma in Culinary Arts, participated in the competition that earned them a RM3,000 cash prize and certificates. According to Chef Darren, competitions and events are aplenty at the school.
"Competitions and events at SOHOS never seem to cease every semester. Students are always given a chance to showcase their talent in their fields of interest. Most often, it's a sweet ending but even if it's not, we see it as a learning curve to bounce back even better at the next competition," he said.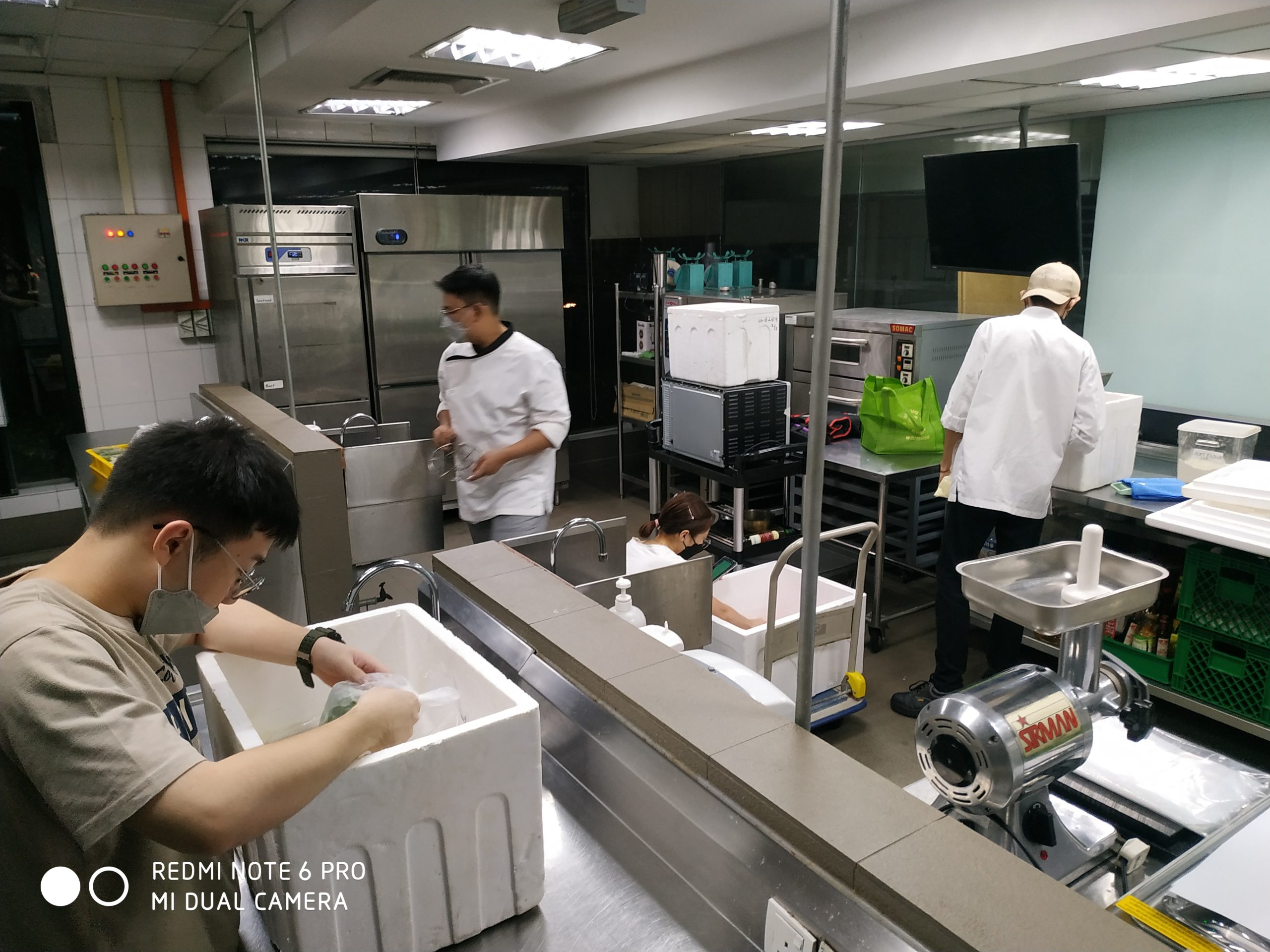 The participants from the School of Hospitality and Culinary Arts (SOHOS) of INTI International College Subang doing their final round of checking prior to leaving to the competition venue.
The cooking competition organised by Potatoes USA at UOW Malaysia, KDU Glenmarie campus in Shah Alam also welcomed participants from other higher education institutions.
Potatoes USA is the marketing organization for 2,500 commercial potato growers operating in the United States. They promote five main potato products: fresh table-stock potatoes, fresh chipping potatoes, seed potatoes, frozen potato products and dehydrated potato products.
Chef Darren, who has been teaching subjects like Basic Cooking Skills, Food Preparation Operations, Food Studies, Culinary Operations and Garde Manger for the last five years at INTI added, "Despite an intense and challenging preparation process for both the contestants as well as for me and my team, we enjoyed thoroughly enjoyed it. In true INTI spirit, this competition facilitated a learning experience that encompassed international exposure. The team had the opportunity to enhance their knowledge and understand today's industry trends and changes from fellow competitors."
As he concentrated on training the students, Chef Darren also received the support and advise of senior chefs, Ahmad Zauhudi and Norhana Hayati.
"They assisted me with the groundwork and direction of the entire event. I had the leeway of only focusing on Hari and Lan Jie as Chef Ahmad and Chef Norhana were my support system. The teamwork we had among us proved to be the winning combination of the competition," he shared.
Hari's dish was a wonton stuffed with potato and cream cheese accompanied by a balsamic glaze and tomato confit puree.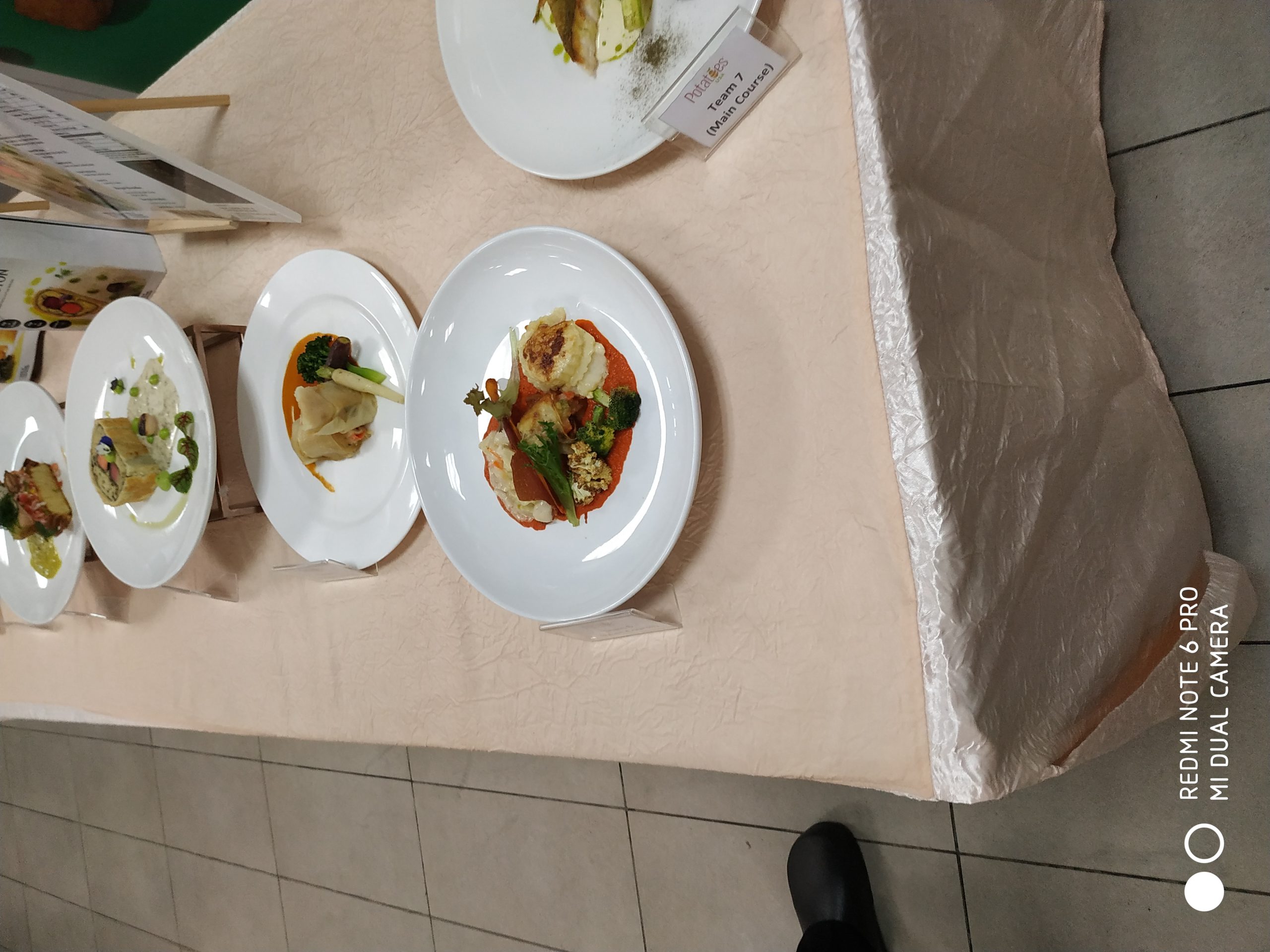 One of the winning dishes prepared by Lan Jie currently pursuing his Diploma in Culinary Arts at the U.S. Potatoes Cooking Competition 2022.
"If the wonton is stuffed with too much cream cheese, the potato in the wonton would have been at risk of bursting and cause the entire content to spill. Therefore, a lot of care and detail must be given from the very beginning. The measurement of each ingredient requires accuracy – we can't take it for granted or assume that the outcome will not be affected. Attention must also be given to the technique sealing the wonton. If it is not sealed well, the content gush out," Hari explained about his winning dish.
Lian Jie, on the other hand, included two crucial components in his dish. Chef Darren highlighted that a lot of practice was put into perfecting the components. Besides that, multiple alterations were made through trials and errors to finally achieve the right outcome.
Lan Jie served up a fish ragout and sweet potato tuille at the competition.
"For the fish ragout, the seabass is first cubed, then the cubed pieces are gently simmered in a supreme sauce to retain the delicate texture of the fish. The heat disseminated must be controlled throughout to avoid overcooking. While the heat is monitored, I had to also balance the acidity to compliment the fish," said Lan Jie as he walked through the process of creating his dish.
Though the pressure was on, Lan Jie managed to also present his second dish successfully. Sweet potato tuille, a dish which involved intricate steps, seemed like a breeze for him.
"The sweet potatoes were steamed and mashed before it was spread on a non-stick mat. Then I baked it to produce a light and crispy wafer like layer that is used to layer multiple ingredients within the dish," he said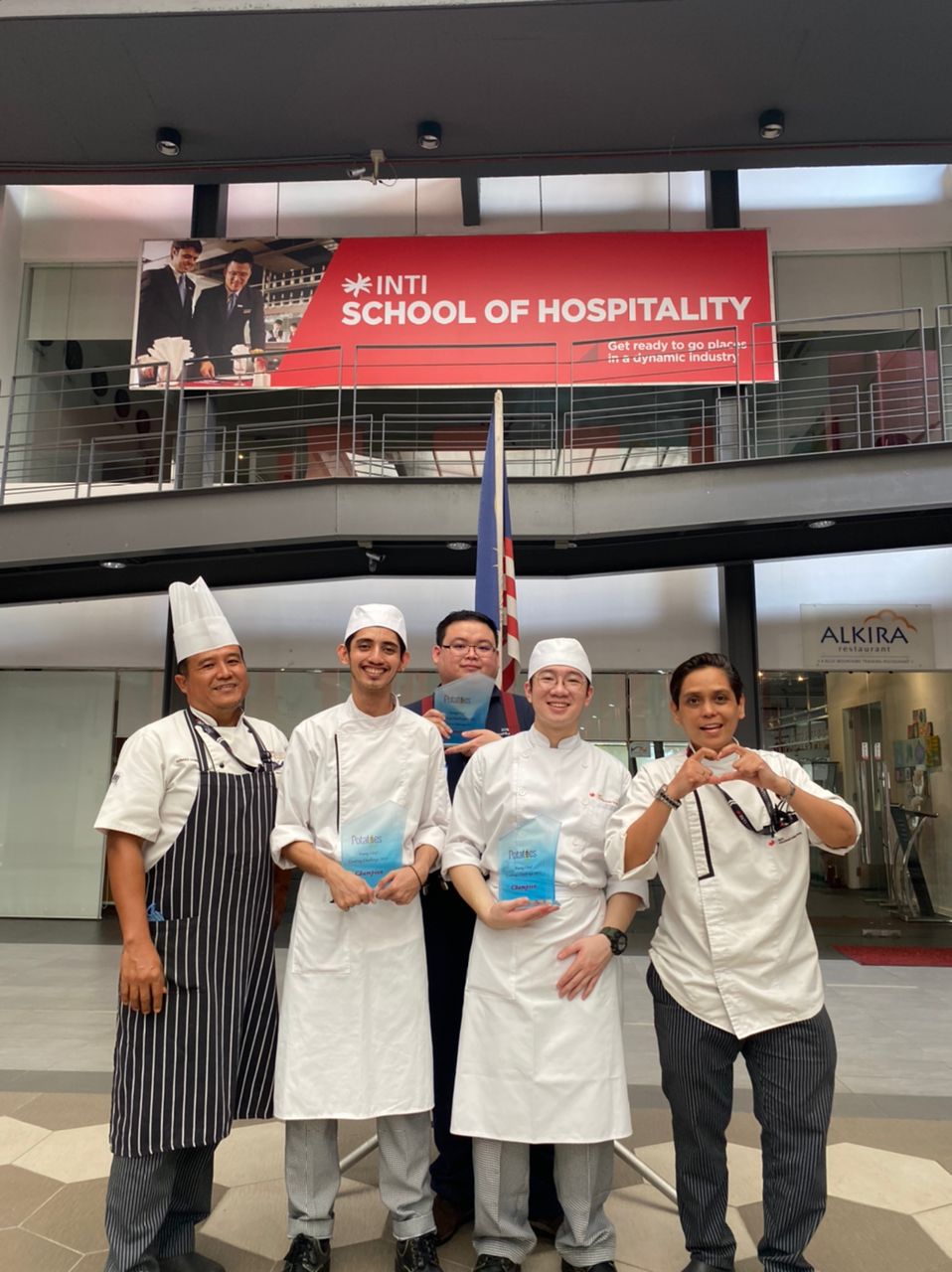 Hari Harvinder (second from left) and Lan Jie (second from right) with their supervisor, Chef Darren Ngui (middle) posing for a group photograph along with their trophies won at the U.S. Potatoes Cooking Competition 2022.
According to Chef Darren, time management was the most difficult part in preparing for the competition as they had to juggle classes and training. And while competition was tight with so many amazing dishes in the running for first place, the win made every single effort worth it.
"This achievement has boosted the morale and confidence of the students and the competition inspires current students to reach their full potential. Every competition helps to build momentum in students and motivate them, therefore, lecturers and parents need to work hand in hand to encourage them to explore their capabilities in experiences like this," he concluded.