Fashionistas of PJ College of Art & Design (PJCAD) were at it again, creating stunning outfits and heady news – this time well beyond Malaysian shores.
Mohd Nizam, Gerald Chia and Matilda Low drew an appreciative crowd in the historic Indian city of Jaipur, popularly known as the Pink City. Their inspirational avant garde collections were refreshing in spite of the 45 degree heat outdoors, and the audience at the Pearl Academy of Fashion (PAF) expressed their admiration for the creative and innovative designs with thunderous applause.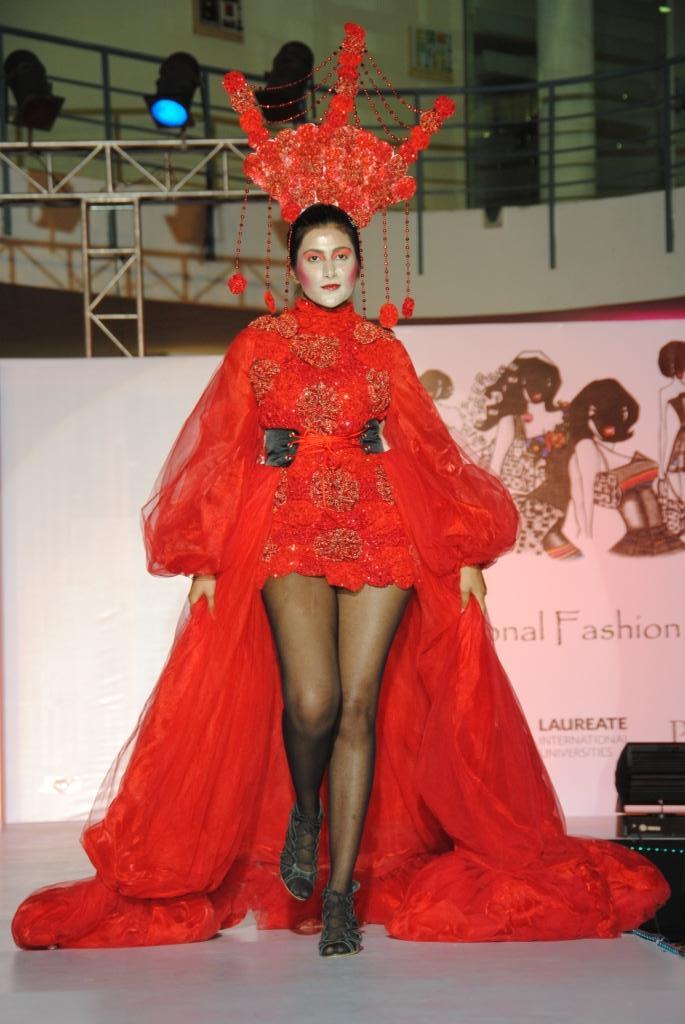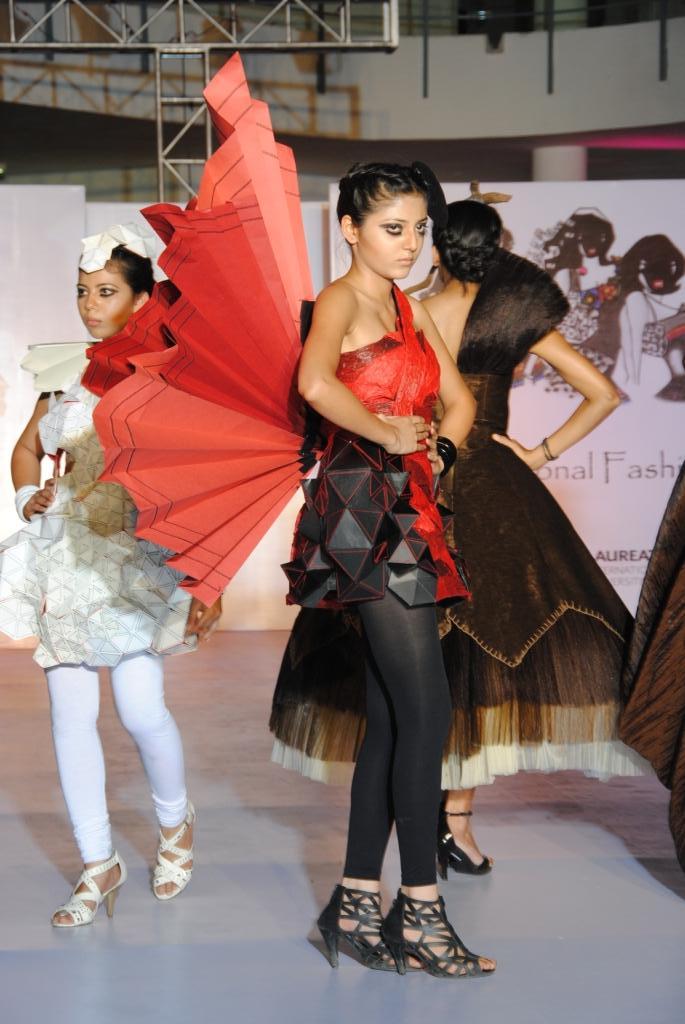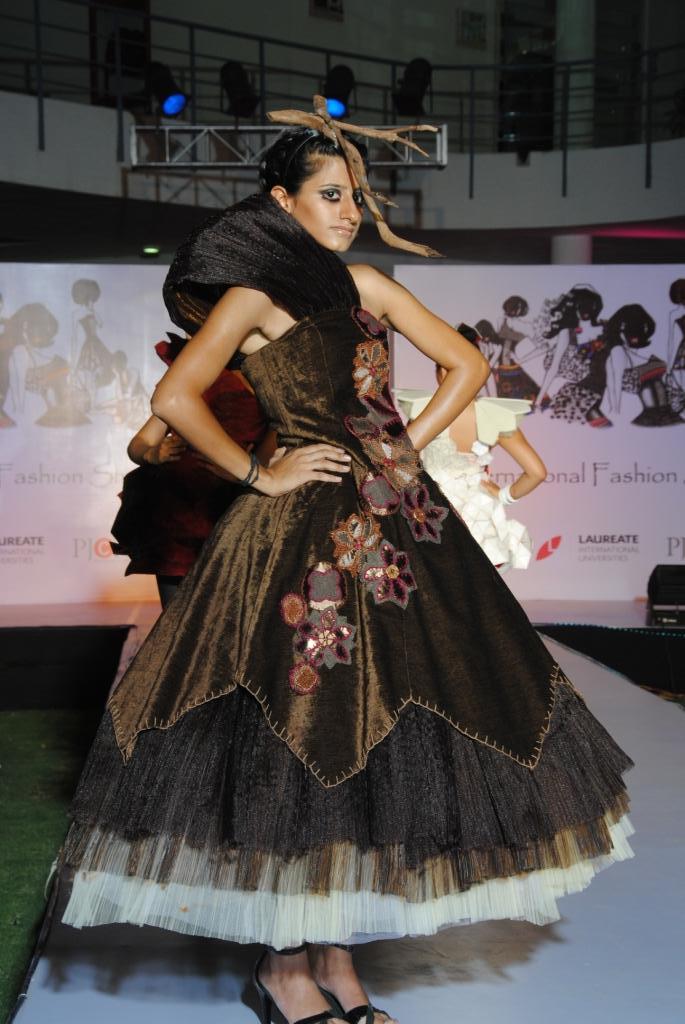 A taste of Malaysia in India: Alluring outfits by PJCAD's Mohd Nizam, Gerald Chia and Matilda Low.
Gerald Chia and Mohd Nizam were first and second runners-up in the Mercedes-Benz STYLO Emerging Designers Competition 2011competition. Matilda was a finalist in the same event. Their charming paper and biodegradable fabric-based creations helped prove that fashion and sustainability can be compatible.
The three PJCAD fashion design students along with Es Azren, Fashion and Industry Head at PJCAD, were specially invited to the Jaipur fashion extravaganza hosted by PAF, one of the leading institutions offering fashion related courses in India. Aside from sharing a common denominator in offering fashion related courses, both PJCAD and PAF are part of Laureate International Universities, the largest and fastest growing network of private universities in the world.
Internationalism is an important pillar that holds up institutions of the Laureate network and the opportunity for members such as PJCAD and PAF to share knowledge, thought processes, best practices, academic talent and resources across the distances makes this 'Laureate advantage' a unique one.
PJCAD's Diploma in Fashion Design & Technology programme aims to develop students' ability to conceptualise and produce fashion designs of recognised international standards to meet the changing needs of the global textile and apparel trade. It ensures students will have a firm foundation in research, design methodology and practical skills in drawing, communications and fashion designing for a successful career in the fashion industry.
"The program is very hands-on and students are expected to make their own garments collection," said Es Azren. "This includes all designs worn to create a statement about the individual. It incorporates all production activities which include the manipulation and experimentation of textiles and trims to generate ideas that will then be translated into three-dimensional form through pattern drafting and/or draping and sewing."
Students of PJCAD benefit not only from its 25 years of experience and strong track-record, but also gain from the global synergy and resources that Laureate International Universities provides. Laureate has a presence in 28 countries, with over 60 accredited universities and 130 campuses, serving more than 650,000 students globally.
To learn more about PJCAD's Fashion Design & Technology programme, please call 03-7957 2000 or visit www.pjcad.edu.my.