COVID-19 has had a dramatic effect on the world, causing disruptive stay-at-home orders and an unprecedented surge in hospital demand for both treatment and diagnosis. Science communities have been tasked with developing new methods for detection and therapeutics for the virus (SARS-CoV-2).
A recent research carried out by Ir. Dr. Malathy Batumalay, an Associate Professor at INTI International University's Faculty of Information Technology, disclosed that the long waiting lines for COVID-19 testing were caused by the lack of equipment. Facilities with RT-PCR equipment have been inundated with samples for analysis, however, lack of sufficient RT-PCR equipment and experienced personnel limit the number of samples that can be run, causing a major bottle-neck for testing.
Furthermore, the technologies used for testing the virus, currently, can be described as slow and expensive.
"For instance, single photon emission computed tomography (SPECT), computed tomography (CTes), positron emission tomography (PET), and enzyme-linked immunosorbent assay (ELISA) are expensive and laborious procedures which require handling by well-trained staff," said Dr Malathy in her research titled 'Overview of Surface Plasmon Resonance Optical Sensors for COVID-19 (SARS-CoV-2) Detection'.
She emphasized in her research that accurate and cost-effective virus detection methods are vital. It was revealed that optical sensors can provide precise, rapid, cost-effective, and sensitive technology for the COVID-19 detection.
Elaborating on this, Dr Malathy said, "The race to design a novel optical biosensor that would optimize COVID-19 tests in terms of cost, rate of testing and sensitivity is underway. Although imaging-based bio-sensing techniques are more expensive and complicated as a method for virus detection, they are useful in providing insight to better understand the virus replication pathway and can help in developing treatment options."
"Sensors are tools used to determine the events or variations in an environment and also assist in delivering data to other electronics, usually to a computer processor. The physical data are collected and transformed into a signal that is appropriate for processing and it enables a readable result. A systematic tool that helps in the recognition of chemical compound which further merges the organic element with a physicochemical indicator is known as biosensor," shared Dr Malathy.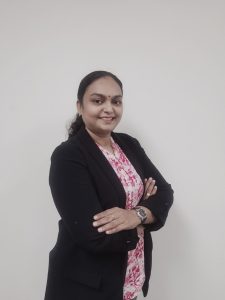 Ir. Dr Malathy Batumalay, an Associate Professor at the Faculty of Information Technology, INTI International University, conducted a research titled 'Overview of Surface Plasmon Resonance Optical Sensors for COVID-19 (SARS-CoV-2) Detection' together with members of the Department of Electrical Engineering, Faculty of Engineering, University Malaya.
Therefore, improving and optimizing the structure of these sensors to achieve the best limits of detection is the only way to make Surface Plasmon Resonance (SPR) biosensors a viable potential choice for detection of this pathogen – the COVID-19 virus[1]. Optical sensors have been widely used in many applications due to their higher sensitivity, good selectivity, relatively short response time, and good resolution compared to current technologies augmented[2].
According to the research conducted by Dr Malathy with her other counterparts from the Department of Electrical Engineering, Faculty of Engineering, University Malaya, biosensors show a great potential in identifying and diagnosing many diseases. The components of biosensor include bio-recognition elements (BREs – antibody), transducer (nanomaterials), and an electronic system that is made up of processor and display[3].
Dr Malathy further added, "Nanomaterial based biosensors present better ideal alternatives due to their advancement in design and fabrication methods which comprises high selectivity, low sensitivity, and good reproducibility elements. There is a growing need for novel optical biosensors that can match the sensitivity and selectivity of conventional nucleic acid tests."
The pandemic is expected to further drive the growth of the global healthcare industry during the forecast period owing to the adaptation of the product in COVID-19 diagnosis and monitoring. Various pharmaceutical companies are developing new COVID-19 associated products at different development levels, and these products are soon expected to be launched in the industry.
"Any biosensor used for COVID-19 and future viral outbreaks should be readily accessible, affordable, and ideally used as an immediate tester with minimal sample preparation," concluded Dr Malathy in her research.
[1] https://www.businesswire.com/news/home/20211117005803/en/Global-Biosensors-Thermal-Electrochemical-Piezoelectric-Optical-Market-Share-Size-Trends-Industry-Analysis-Report-2021—2028—ResearchAndMarkets.com
[2] https://www.sciencedaily.com/releases/2020/04/200421112520.htm
[3] https://www.researchgate.net/publication/346561585_Optical_Biosensors_for_Virus_Detection_Prospects_for_COVID-19