To give themselves an edge over their competition and hire the best talent, one of the best ways for employers to source their candidates is straight from a college or university campus itself. On-campus recruitment opens up opportunities for students to secure internships and fresh graduates to obtain full-time entry-level jobs. It has also made it easy for many companies who are trying to adjust their hiring and selection procedures to better match their needs, gaining access to an immense pool of graduates.
INTI International College Penang (IICP) conducted an on-campus recruitment programme to provide opportunities to employers and help students find employment. This year's event was held both face-to-face and virtually, with a total of 555 job and internship vacancies up for grab. Several INTI industry partners including Plexus, weConnect, OCBC Bank, Deloitte, ViTrox, Intel and Aemulus, offered at least a minimum of ten vacancies.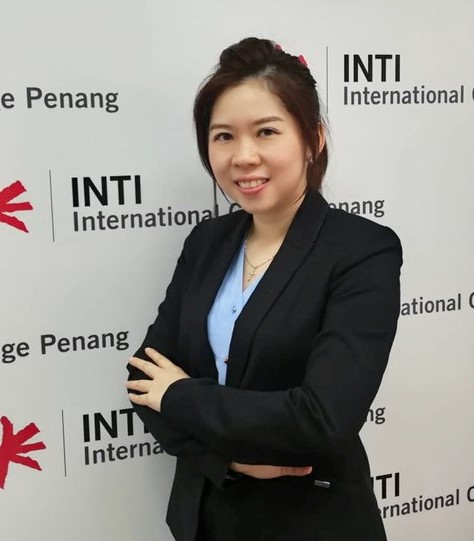 According to Agnes Ng from INTI's Career Services team, most of the companies that participate in the annual on-campus recruitment programme are INTI industry partners.
The initiative, held from 13 to 20 October 2022, was led by the Career Services team and project coordinator Agnes Ng.
"I took the resumes given by students and shared them with the employers so they can shortlist the best applicants. This initiative is supported by our academicians who encouraged their students to submit their resumes for either a job or internship placement," she said, adding that the shortlisted candidates will be contacted by the employer for a physical or virtual interview session.
According to Agnes, the Career Services team also conducts career preparation workshops every semester for pre-final semester, final semester and pre-internship students to prepare and equip them with real-world employment. These workshops cover areas like resume writing, creating a strong LinkedIn profile, business etiquette, executive presence, professional grooming, and interview skills.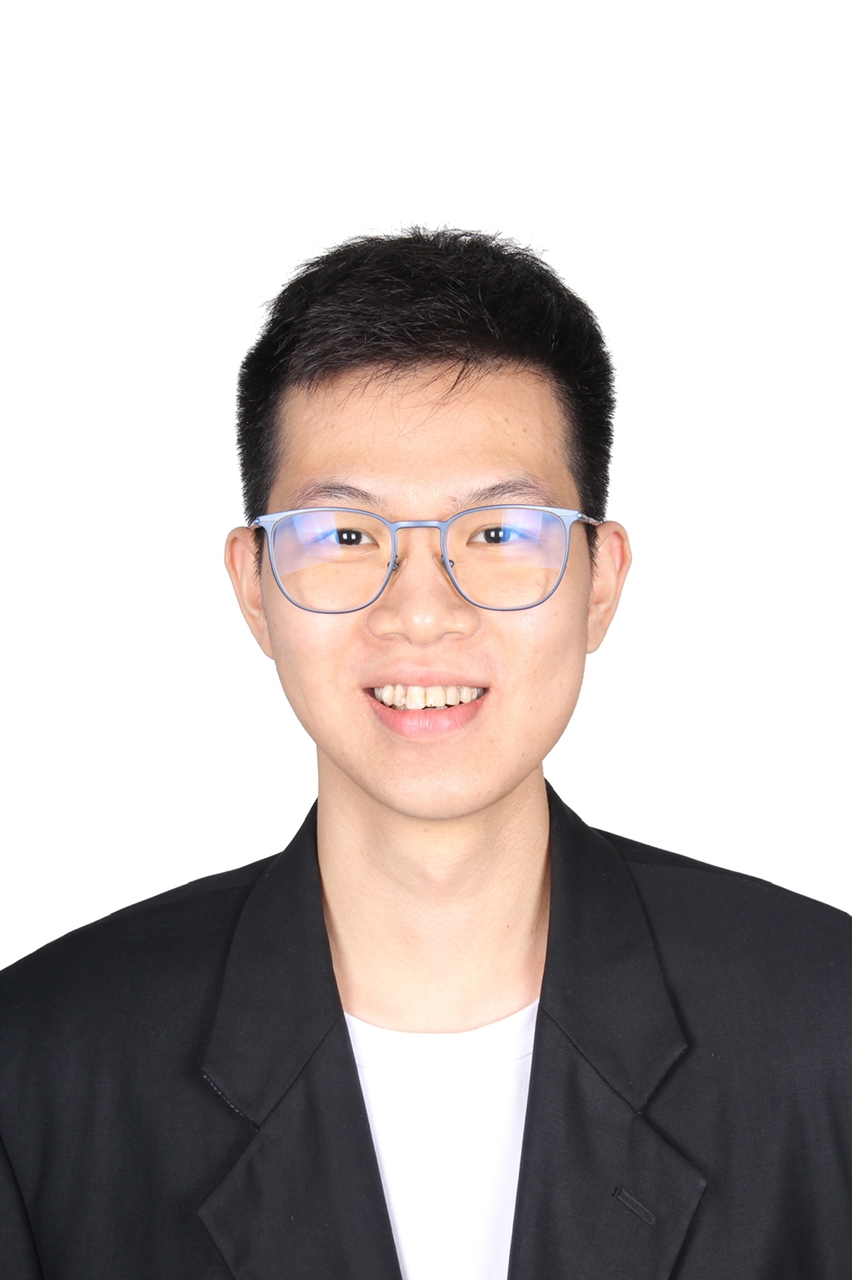 Stanley Chin Kok Leong believes the first job a graduate secures is important in shaping the path of their career journey.
Many of INTI's students have scored opportunities from reputable companies through these on-campus recruitment initiatives.
Twenty-one-year-old Jeff Koay Khai Zhe, is currently doing a three-month internship programme at Deloitte Malaysia, reporting to the Immigration Department, which started in December 2022.
Jeff is glad to be interning at one of the leading global service firms and is using this to time to gain new knowledge, develop skills and improve his abilities for his future career path.
"Deloitte is a wonderful place to work in and I have such friendly colleagues who help and guide me. The on-campus recruitment opens doors for INTI students to connect with employers from different industries and the process is quite fast compared to applying on our own," said the accounting student from the Bachelor of Business in collaboration with Swinburne University of Technology.
Stanley Chin Kok Leong also agrees that the initiative is helpful, especially since getting a job can be challenging for fresh graduates. Stanley, who secured an internship placement at Plexus Manufacturing Sdn. Bhd. (Plexus), believes the first job is important in shaping one's career. He added that it can also give a clue as to whether it is right for us in the long run.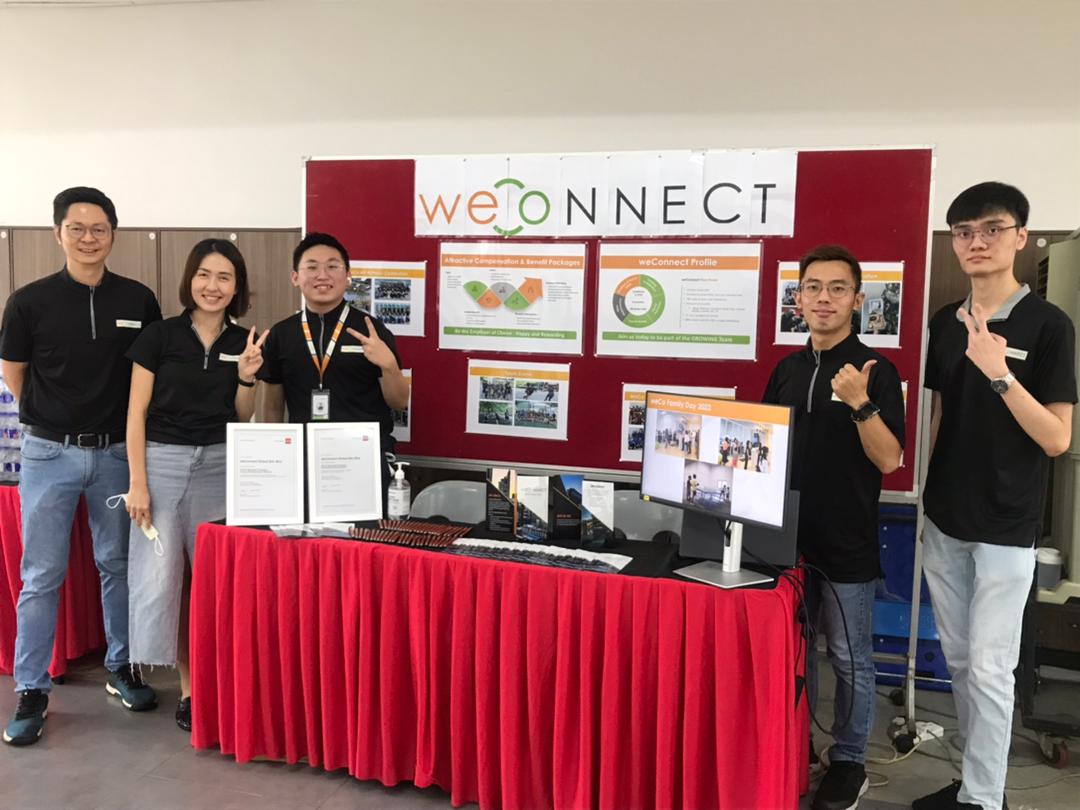 WeConnect is one of the industry partners which participated in the on-campus recruitment initiative at INTI International College Penang.
"My job requires me to interact with people from various levels, internally and externally. There is much to lean and explore here. It has made me more independent," explained Stanley who is in the purchasing and materials planning department where he has polished soft skills such as communication, resourcefulness, responsibility and client management.
Before he joined Plexus, the Bachelor of Business in collaboration with Swinburne University of Technology student attended his first interview on campus and the second one online. According to Stanley, research and understanding of the company's business is the key to a successful interview.
Other activities carried out during the on-campus recruitment programme include a guest lecture by OCBC Bank on the topic of digital banking, and an awareness booth set up by weConnect.