"I really want to go out and explore a field (beach volleyball) which is so full of uncertainties, but it's so exciting because I have no idea what is going to happen. It's just like that song 'How Far I'll Go' in Moana!" said Tasha Mae who revealed that out of all the Disney princesses, Moana would be the one she relates to most.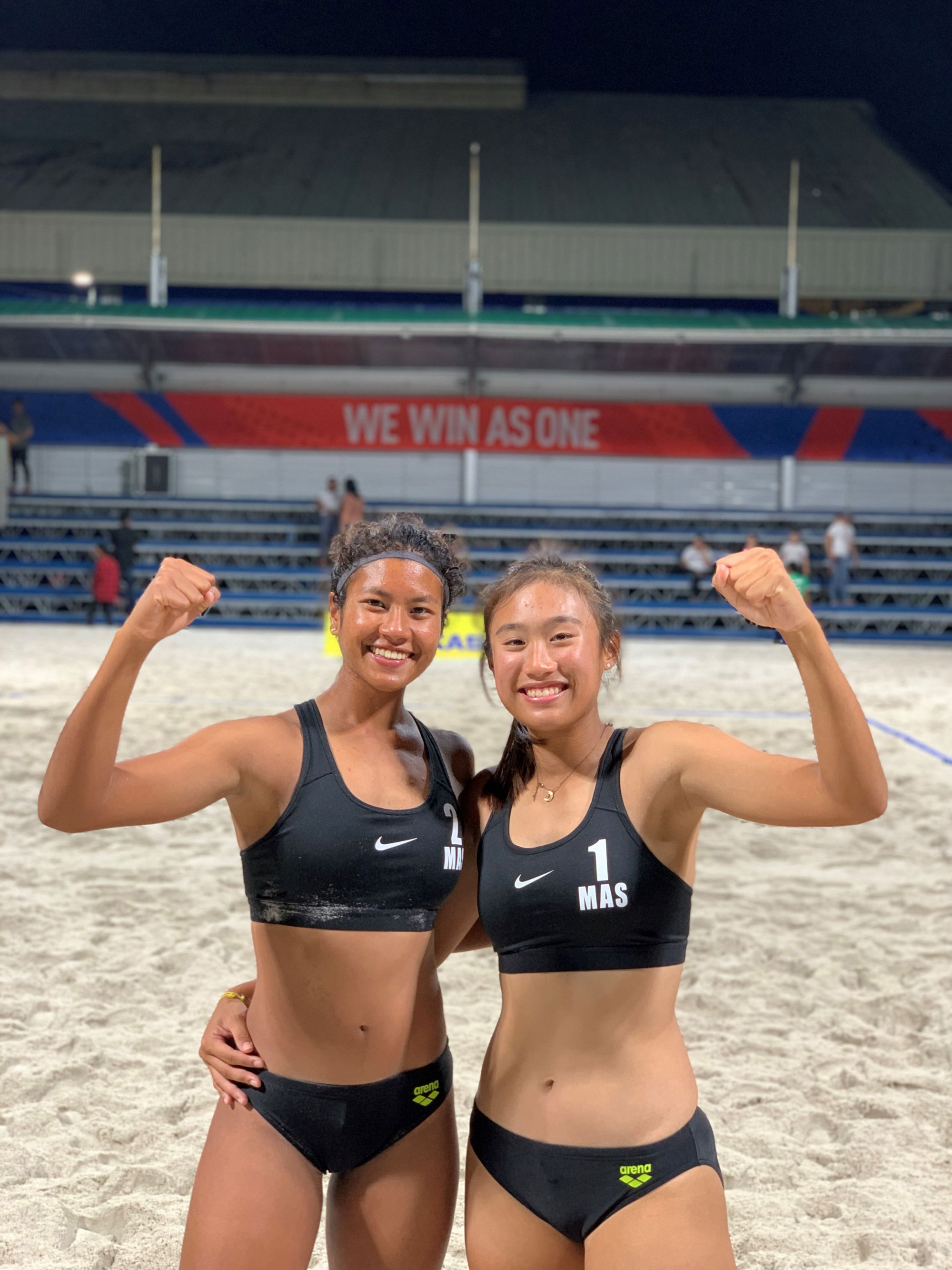 Tasha Mae (left), who is a national beach volleyball player and American Degree Transfer Programme (Psychology) student at INTI International College Subang, is excited about working with the national team to win a gold medal for Malaysia.
The 19-year-old of Chinese-Indian parentage, who started representing Malaysia for volleyball at the age of 16 before making a switch to beach volleyball in 2019, shared that she discovered a love for the sport early on in her life.
"I first started playing volleyball at the age of 10 and immediately fell in love with it. My parents were both pretty athletic so that must have definitely rubbed off on me too. In 2019, Malaysia was sending a beach volleyball team for the SEA Games and I was called to play. That's basically how I transitioned from indoor to beach volleyball," she said.
According to Tasha, the standard for volleyball in Malaysia compared to other countries was so different that she felt it would be impossible to catch up. However, she is confident that for beach volleyball, the Malaysian team just needs dedication and work hard to catch up with the competition.
"My greatest dream is to be able to win a gold medal for my country. This is why I plan to go to the United States to further my studies. Their volleyball program is excellent and I know I can improve a lot as a player when I am there," said Tasha who is currently pursuing the American Degree Transfer Programme (Psychology) at INTI International College Subang.
When asked about her training schedule during the pandemic and what Malaysian volleyball players wear for games, Tasha shared that the team has not trained together for months.
"It's been four or five months that we have not trained together as a team, and this is frustrating because I see players from other countries on Instagram and they are already training. The only thing we can do now is work on our own strength and conditioning at home.
"As for our uniform, we actually wear a two piece although it was a little uncomfortable at first as it is not in our culture to dress that way. We do have the choice to opt for tights and leggings though if one of our team members is a Muslim. You can see this for the Indonesian team," she said.
Despite having won many gold medals in national level tournaments with the team, which includes individual awards like Most Valuable Player, Best Spiker, Best Server, and Best Blocker, Tasha said her greatest achievement in the sport was representing Malaysia for international tournaments such as the SEA Games and FIVB World Tour.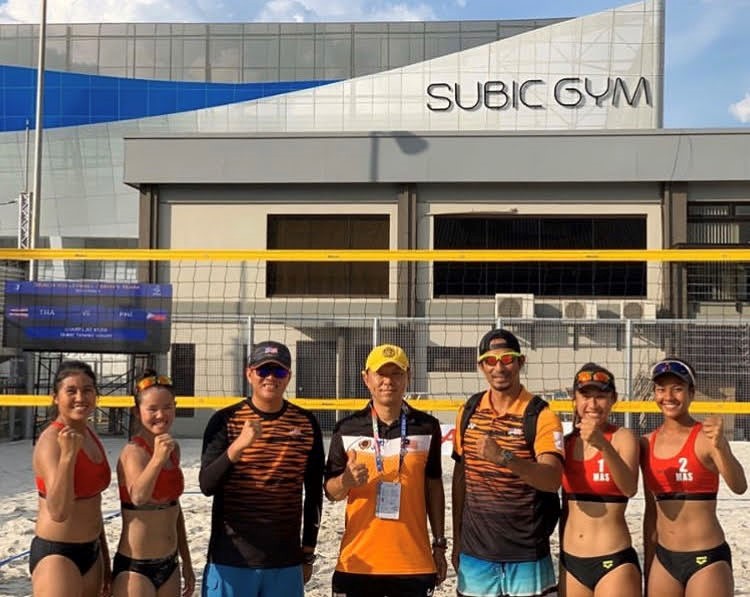 Tasha Mae (far right) poses with teammates and coaches after a tournament.
"I even got to meet my idols in person when they came to Port Dickson for a FIVB 3-star tournament in 2019. It was an inspiring moment to be able to speak to them and Kerri Walsh Jennings even gave me her shirt. How crazy is that! One of my videos also went viral on the official Volleyball World page during quarantine and they featured me in an article," shared Tasha with a grin.
While life has been good to her so far, she said there were times when she had wanted to give up on the sport. However, she admits that it is the bad experiences that taught her the most about life and has ultimately led her to her passion for beach volleyball. Besides volleyball, Tasha's other interests include learning new languages, drawing, reading and also content creation.
"If I weren't an athlete, I think I would be a content creator, sports psychologist, or entrepreneur. In fact, I'm thinking of doing all three at the same time!" she laughed.
On whether other people her age should pursue a career in sports while studying, Tasha said they should definitely go for it and to disregard naysayers who think that there is no future in sports.
"I say this because the experience and life lessons that you learn in sports can never be found in a textbook. Values such as teamwork, discipline, perseverance, determination, work ethics, and attitude towards learning can be developed in sports. The trick to balancing sports and academic life is knowing your priorities and being disciplined," Tasha concluded.