The Chief Executive Officer (CEO) of the Malaysian Qualifications Agency (MQA), YBhg Dato' Dr Rahmah Mohamed was conferred with the title of Emeritus Professor by INTI International University (INTI) in recognition of her services to the university. Dato' Dr Rahmah served as the university's Vice Chancellor for three years prior to her role at MQA.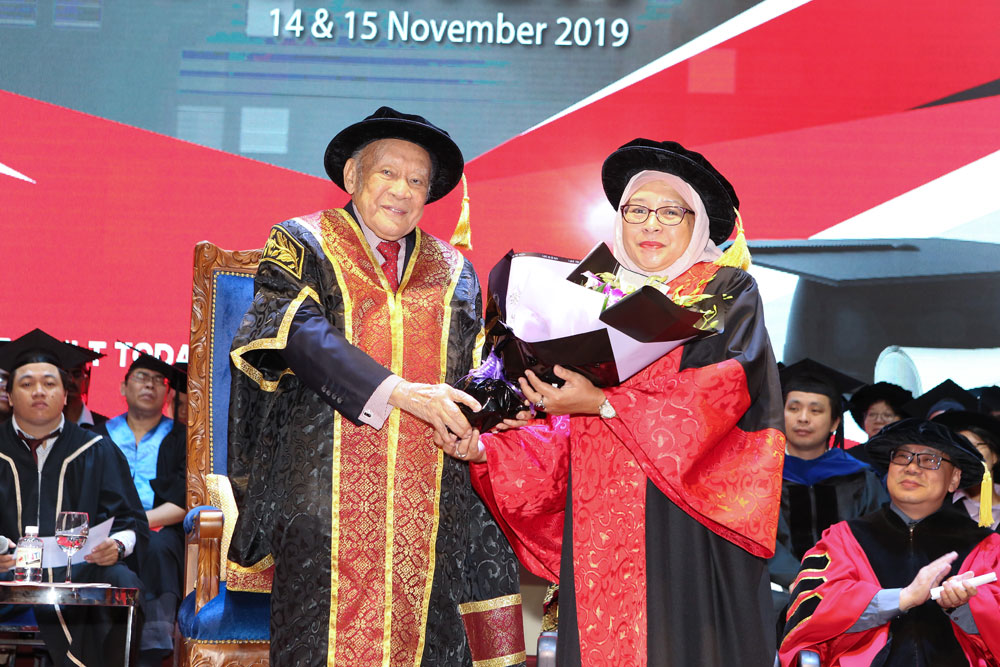 She was awarded the title by YBhg Tan Sri Dato' Seri Utama Arshad Ayub, Chancellor of INTI International University during the university's November 2019 Convocation Ceremony, which celebrated the graduation of more than 700 students across INTI's PhD, Master's, Bachelor's, and Diploma programmes over the course of two days.
During her role as Vice Chancellor of the university from 2014 to 2017, Dato' Dr Rahmah focused her efforts on building a community of learning where student engagement, team spirit, diversity and inclusion were paramount to the university's development. Her goal was to encourage growth in areas that promote collaboration, whilst focusing on productivity and sustainability.
Dato' Dr Rahmah's many initiatives in INTI include the establishment of Centres of Excellence and activities that prioritised community inclusion and community service, including initiating the establishment of the Yunus Social Business Centre (YSBC) at the campus to foster the development of social enterprises in the state of Negeri Sembilan, where the campus is located.
As an academic, Dato' Dr Rahmah's research in the field of bacterial pathogenesis and microbial genomics have led to national and international accolades including her receipt of the Third World Academy of Sciences Young Scientist Award, the National Young Scientist Award, the British Council PMI 2 Award, the 2015 Distinguished Alumni Award by the Malaysian Australian Alumni Council, and the 2015 International Alumnus of the Year Award by her alma matter, the University of Queensland, Australia.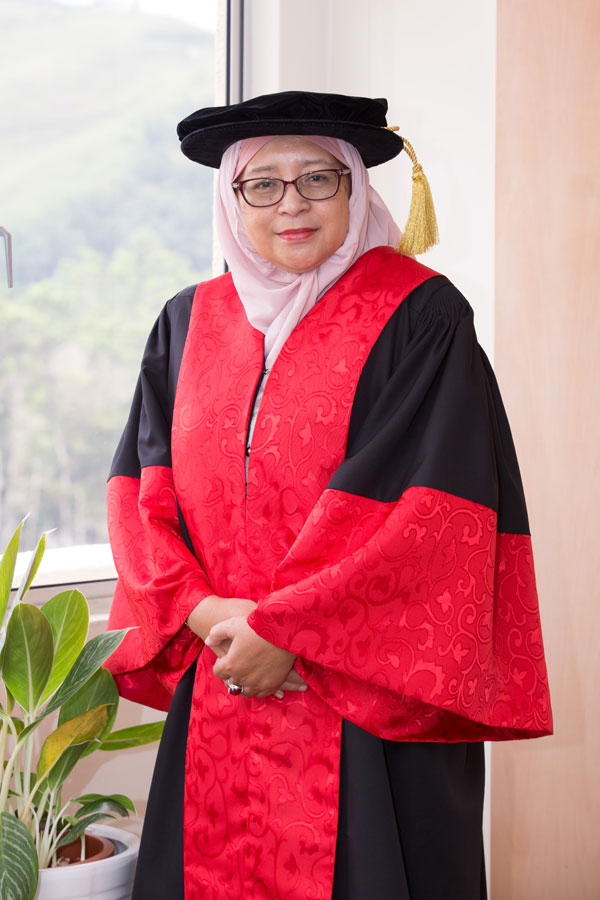 Dato' Dr Rahmah was also one of the pioneers of the Melioidosis research group at Universiti Kebangsaan Malaysia (UKM). Her contributions to the advancement of biological science was acknowledged with her election as a Fellow of the Academy of Sciences Malaysia. Since then, her extensive work in this field has manifested itself in many avenues; from patents and the commercialisation of her research, to successful partnerships with structural biologists from all over the world.
Dr Joseph Lee, Vice Chancellor of INTI shared, "It was an absolute honour for us to work alongside Dato' Dr Rahmah when she was the Vice Chancellor of INTI. In this rapidly-growing digital and automated world, Dato' Dr Rahmah had always emphasised that our uniquely human traits like curiosity, creativity, empathy, problem-solving, and communication are important. While we prepare students to be part of Industrial Revolution 4.0, Dato' Dr Rahmah had always reminded us that even the most advanced technologies should complement, rather than replace, human skills. This is why we want to honour her today for her contributions to INTI, in recognition of her distinguished services and exceptional contributions in academic leadership at our university."