If there is one thing that we can learn from Lee Min Shan (Lyn) about being a mother, it is that you are never bored. Lyn, who pursued the Master of Business Administration (MBA) in collaboration with Coventry University at INTI International College Subang, admitted that there is little downtime and no lounging by the sidelines wondering when you'll get back in the game. It is all hands-on, really, but you only have two hands, so you just have to be in it to win it.
Having been part of the corporate world for 20 over years since she started working at the age of 25, Lyn shares how she juggled between work, family, and an MBA programme she started in September 2020. According to Lyn, "It may seem impossible but once you put your heart and soul into it, everything falls into place."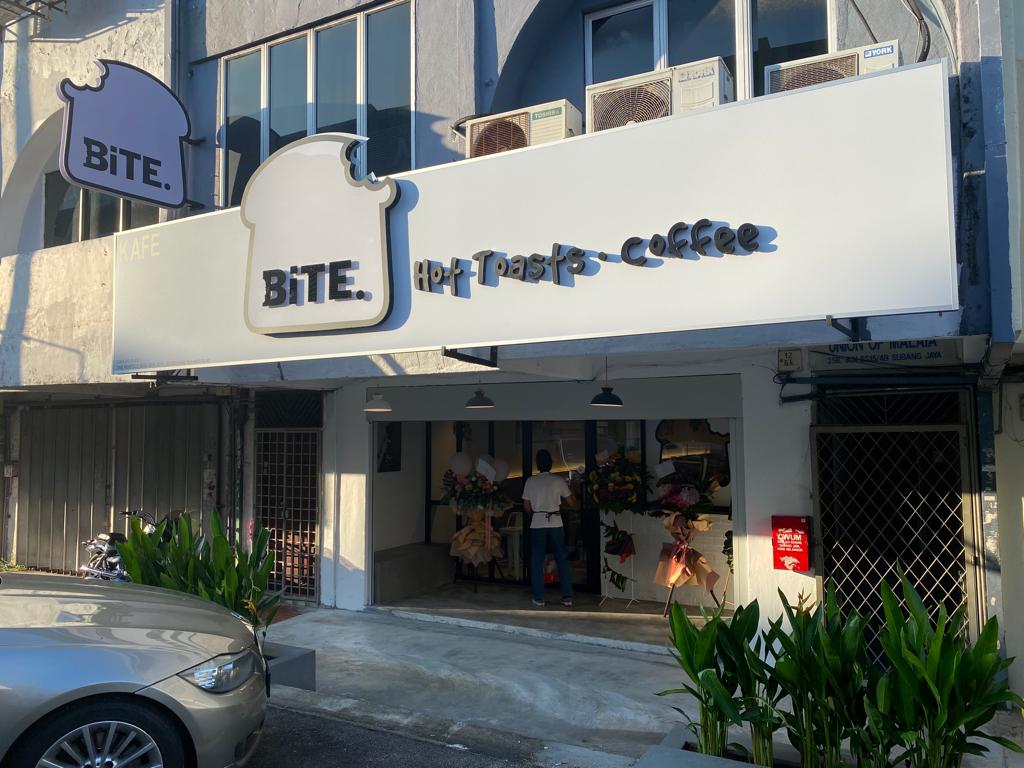 Lee Min Shan (Lyn), who graduated from INTI International Subang's Master of Business Administration (MBA) in collaboration with Coventry University programme, began operating her café, Bite, located at 35, Jalan SS 15/4b in Subang Jaya, Selangor last July.
"Seeking out an MBA was initially driven by my desire to accelerate my career and widen my knowledge through gaining access to strategic frameworks and developing new knowledge on how to solve business challenges around me," said Lyn, adding that she was drawn to INTI International College Subang because of its reputation, course offerings, and relevant syllabus. Being strategically located was another plus point about the college.
According to Lyn, a chartered secretary who also possesses a qualification from the Malaysian Institute of Chartered Secretaries and Administrators (MAICSA), earning an MBA programme seemed like a good next step.
"I knew that continuing my education would set me apart from other professionals. In some fields, an MBA has become almost a requirement for advanced positions but for me it was also to widen my horizons and perspectives," she said.
MAICSA is a premier professional body for company secretaries and governance professionals with aims of promoting good governance and best practices in organizations. MAICSA has more than 4,200 members; comprising fellows, associates, and graduates, besides 1,800 students and 600 affiliates on its register[1].
Acknowledging the struggle and challenges, Lyn is proud to have gotten through each and every hurdle.
"At the time, my maid had finished her contract with me and was returning to her hometown, hence, when I return home after work, I had to do the house chores, then see to the needs of my children, and also take care of my mother who was ill during that period. After everything is done at the end of the day, I focused on my assignments burning the midnight oil. It was a roller coaster ride then but now when I think about it, I'm able to breathe a sigh of relief," expressed Lyn who completed her MBA in November 2021.
Lyn is now a business owner. She started Bite in July this year, a café serving hot toast and coffee. She usually launched new items on the menu like Spicy Kimchi Smoked Chicken Grilled Toast online prior to promoting it in-store, to the communities in and around SS15 throughout the week.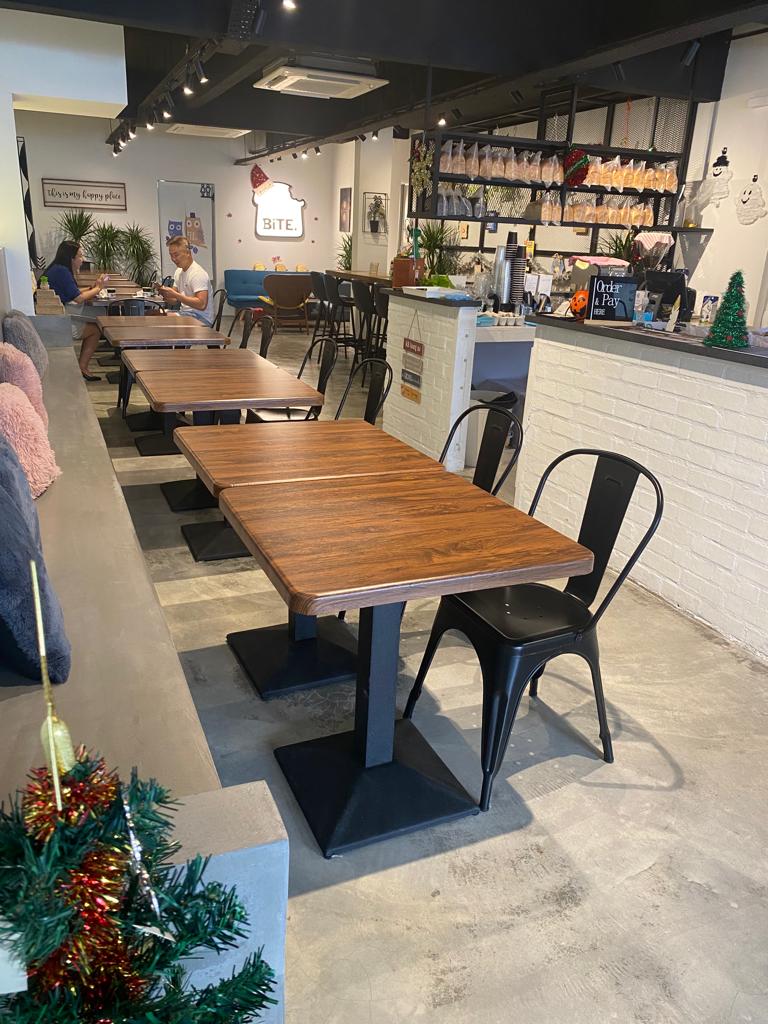 Lyn finalized and supervised the layout and renovation of her café in less than two months.
"This business is my own venture and I have not collaborated with any business partners thus far. I oversaw the entire process, and every detail related to Bite was personally hand-picked over two months. This included the setting up, renovation, looking for vendors and suppliers as well as the purchasing of items needed for the café. I must admit that it was very demanding as I was doing everything on my own from the beginning, but no pain, no gain, right?" she chuckled.
Lyn shared how her MBA final project titled 'Entrepreneurship: Developing a Business Plan' came in handy when she came up with the idea of starting Bite. The knowledge and insights she gained from her lecturers at INTI were put to good use in areas like business financial planning.
"My project gave me a clearer picture of how to manage the finances of the business such as the setting up cost," explained Lyn, who is now assisted by five staff at the café.
While her inspiration to start a café spurred out of nowhere, Lyn is quickly proving that norms are meant to be broken.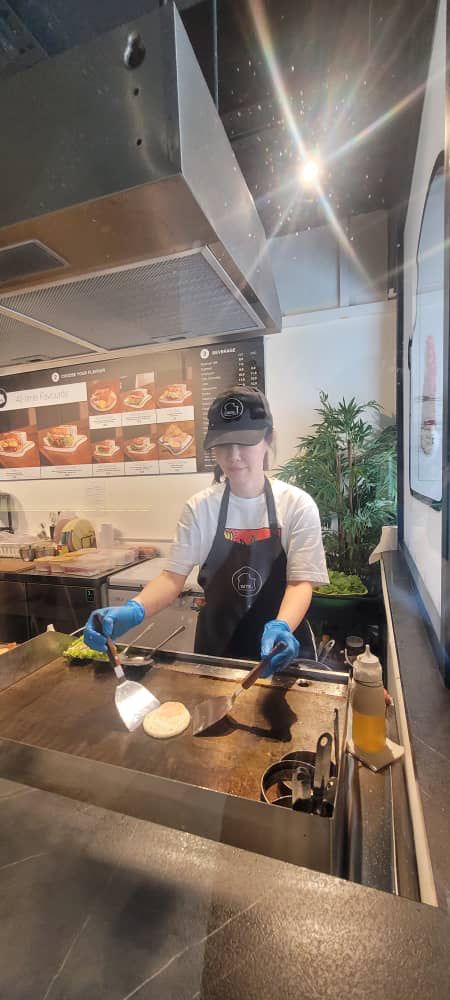 Lyn busy at work preparing hot toasts created exclusively by her for her customers.
"To me, being a great mom means giving yourself grace and doing your best while showing up for family, friends, and yourself. In a world of double standards, the only person I need to forgive is myself, because each day I am giving it my best. It's the only way we mothers who play different roles know.
"The struggle parents face is being expected to work like they don't have children and to parent like they don't work is a reality we all face. But Bite is a testimony of my hard work and perseverance. Juggling multiple tasks, wearing many hats, finding solutions when plans fall through, and staying engaged when everyone is demanding my attention and care — that's every day for a mother, and is also my experience as a founder," Lyn shared.
Lyn is a living example to young and budding entrepreneurs out there, especially mothers, who are yearning to make it big.
"Entrepreneurship can provide new opportunities for mothers of all ages. The pandemic has not deterred people from starting new businesses. Don't be afraid to have big dreams, and when you have big dreams, don't be afraid to fail because failures are the greatest teachers," she concluded with a smile.