Hailing from Kuantan, Pahang, TM Lee is evidence that no boundaries can stop you if you aspire to dream big and work towards turning it into reality. One of only 11 Malaysians from a list of 300 other game-changers in the region, TM's hardwork and perseverance paid off when he made it to the Forbes 30 under 30 Asia 2019, and was recognised for his contributions towards technological innovations and disrupting age-old industries.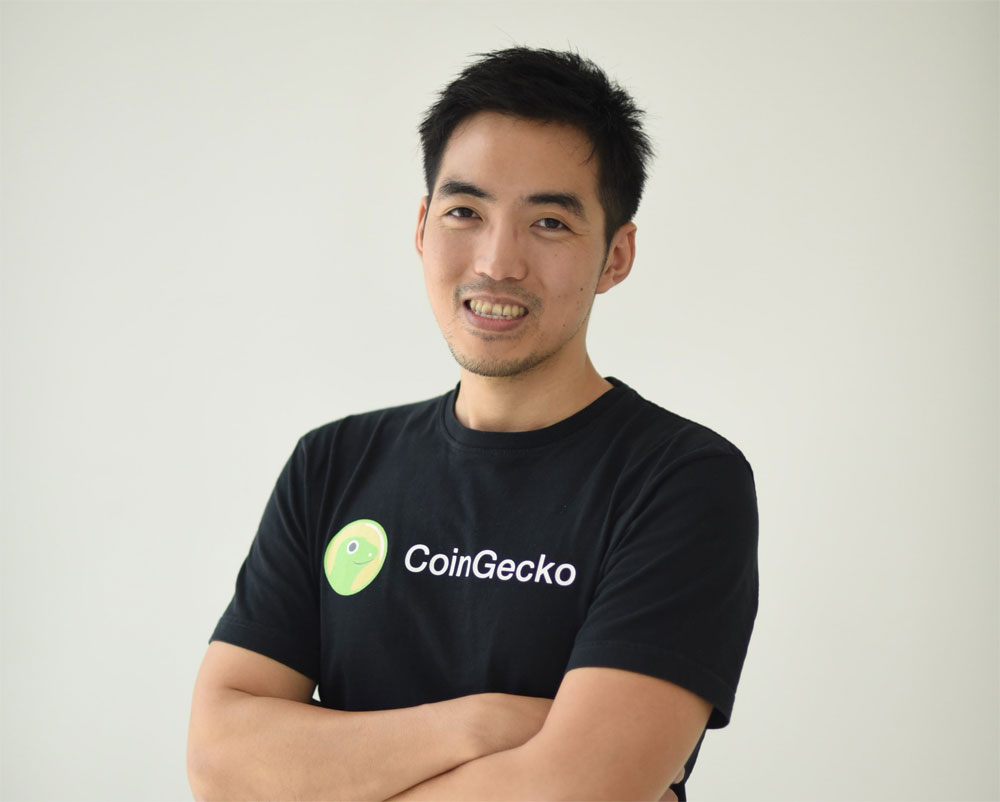 TM Lee, an INTI alumnus and the co-founder of CoinGecko.
Embarking on his entrepreneurial dreams in 2014, TM, the co-founder of CoinGecko and an INTI International University alumnus, proved to his parents that while working with established companies may provide a little more job security, stepping out of one's comfort zone to pursue their passion could also lead to long term success when pursued with dedication and grit.
Instead of taking the safe route, TM, who graduated with a Bachelor's in Computer Science (minor in Psychology) degree from Purdue University in the US- a course he transferred to after completing INTI's American Degree Transfer Program – was determined to try something out of the box.
Together with his co-founder, Bobby Ong, they launched CoinGecko, the second largest crypto data aggregator in the region . Dabbling in a fairly young industry, CoinGecko is turning the tide on how people view and engage in blockchain, –moving perceptions of this as merely a technology-focused industry, to one that has since expanded into a wider array of sectors including finance, economics, law, psychology, and healthcare. Today, blockchain is one of the largest and fastest growing industries in the world.
Sharing his experiences as an up and coming entrepreneur, TM explained: "As the co-founder of the company, there is a need to wear multiple hats, which includes leveraging my specialty in developing the software and products we offer to our clients and users. At the same time, I also play an active party in co-managing the operations and strategy of the business on a day-to-day basis. As a startup, multi-tasking and spending time on various parts of the business are one of the keys to getting a business off the ground."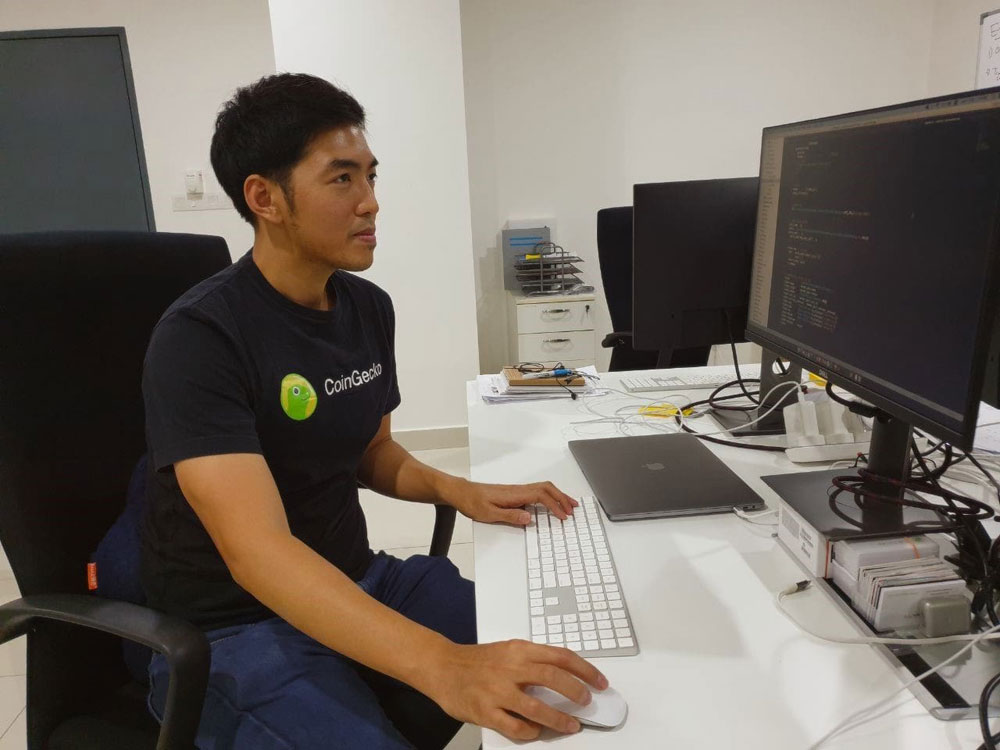 TM Lee, an INTI alumnus and co-founder of CoinGecko, multitasks within his various roles which includes developing the software and products offered.
He added, "Majoring in Computer Science with a minor in Psychology was definitely helpful. The American education system allowed me to select a wide range of electives, which expanded my breadth of knowledge and allowed me to implement what I learnt at university into the different roles I play at CoinGecko."
CoinGecko tracks nearly 3,300 tokens from more than 260 cryptocurrency exchanges. Besides tracking price, volume and market capitalisation, CoinGecko tracks community growth, open-source code development, major events and on-chain metrics. One of the reasons for its recent recognition is CoinGecko's philosophy and differentiator that focuses on maintaining transparency rather than responding to market demands.
TM also explained that CoinGecko's journey wasn't a bed of roses from its inception in 2013. He said, "It took a long time for the blockchain industry and cryptocurrency to gain acceptance and garner a following. By 2016, we were very close to shutting down the company as the industry had yet to gain the acceptance of the wider business community."
"It was really tough at that time, we were demotivated as the digital asset industry was small, and we didn't think that our product had the right market fit. Disregarding the hurdles that lay in our path and the possibility of having to shut down the business, we continued to strive forward and worked tirelessly to improve on our products and services," he reminisced.
CoinGecko has since come a long way, becoming one of the most visited websites in the blockchain industry with over 100 million viewers a month. Being recognized among as part of the globally coveted Forbes list was definitely a feat for the young, persistent entrepreneur and his team, who continue to emphasize on the importance of perseverance in their journey up the ladder to success.
TM is one of the many success stories reflecting how INTI equips its graduates towards becoming IR 4.0 ready and in building up to competencies to thrive even in uncertain climate. As graduates move into a world which increasingly relies on smart machines and systems, INTI focuses on enhancing competencies and providing practical experiences that are required by the evolving workforce.
INTI International University's Vice Chancellor, Dr Joseph Lee, shared: "Amid the technological advancements impacting the way we work, developing those skills such as problem solving, decision making and having a sense of adaptability are pertinent for today's budding professionals as these cannot be emulated by machines. Mastering these skills while still studying ensures that our graduates are prepared for the future workforce and step into employability or entrepreneurship with confidence."
"Success stories such as TM's are demonstrative of our students' abilities to leverage these skillsets successfully and empowers them to not only pursue traditional careers, but to create their own pathways," he concludes.