Cambridge A level students across INTI's campuses achieved an overall passing rate of 95% in the October/November 2014 exam. The recently released results indicate that they have the right approach to excel in a challenging and globally recognised pre-university examination.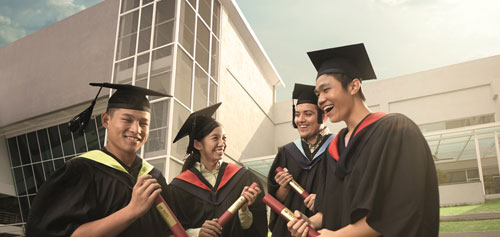 At INTI International University, Jim Yong Khang Hai, Joey Loh Joe-Yee and Vannessa Chee Wei Wen each obtained 4A*s to emerge the top scorers. Joey will pursue Bachelor of Diagnostic Radiography studies at The University of Sydney, Australia while Jim has applied to study Mechanical Engineering in the US or Singapore.
"My classes were really interesting because lessons were delivered through the use of videos and other applications in addition to lectures. This blended learning approach also included fun and interactive group activities such as a field trip to Yakult's factory in Seremban where we were able to learn about the use of high technology in the modern food production process," said Vanessa who plans to pursue medical studies.
The high level of preparedness of INTI students for the Cambridge A Level exam is also evident from the impressive results enjoyed by INTI International College Penang and INTI International College Subang candidates.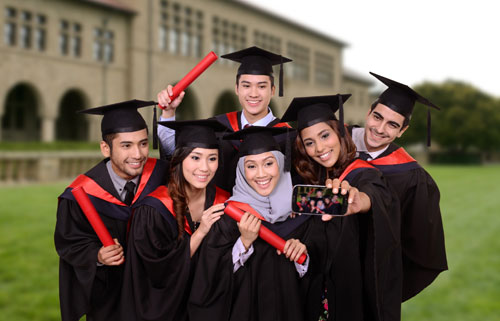 In Penang, Lim Xin Jie and Tho Zhi Yang obtained 4A*s to emerge as top students followed by Ch'ng Wei Sheng and May Yap Hui Ern with 1A+3A*s each.
In Subang, Chang Jun Shi and Hew Zhi Xuan successfully obtained 1A+3A*s each. Ng Min Zhi achieved 4As and four other students achieved 3As each.
INTI's Cambridge A Level curriculum provides a solid foundation of fundamental knowledge and preparation for progression to international tertiary programmes. Assessments are based on students' mastery of subjects and their ability to apply their learning in real world scenarios. Beyond this, they will be coached to develop specific 21st century skills – known at INTI as the 4 C's: communication, collaboration, critical thinking and creativity – that will help them excel in any degree programme and beyond.
University of Oxford, London School of Economics, University of Melbourne, National University of Singapore, and The University of Hong Kong are among the top universities in the world that have accepted INTI's Cambridge A Level students. Many students have also been offered full or partial scholarships from these universities.