INTI International University & Colleges recently launched a video entitled Fix to showcase its new Fabrication Laboratory (FabLab INTI) – a state-of-the-art 3D model printing facility offered for engineering and arts and design students.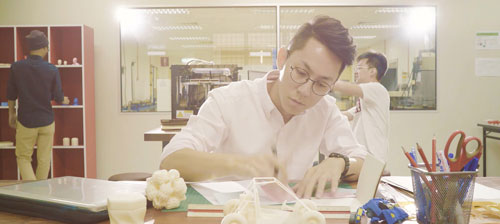 Aided with the technology in the FabLab INTI, the elder brother uses the available resources to create a new toy out of his own sketch for the younger one.
Shot in collaboration with The Salad Show Productions and helmed by two of its own alumni, Jiven Sekar and Caleb Lim, the two-minute long video tells the story of two brothers making up after a fight and how FabLab INTI played a key role in reuniting the siblings. The story takes form with an elder brother breaking the toy of the younger sibling due to a heated moment. The consequent remorse convicts the elder brother to reconstruct the toy for his younger brother using the 3D modelling facility in FabLab INTI. Through the heartwarming scene, the video showcases the capabilities FabLab INTI to help students prototype their imagination through 3D modelling.
Commenting on the video, Timothy Johnson, Senior Vice President of Marketing, Products & Partnerships at INTI International University & Colleges, said, "We constantly want to reach out to the audiences using innovative and engaging ways. This short film that conveys the message of keeping our family together was a great idea. On top of that, we also wanted to highlight our latest innovative facility – FabLab INTI. Hence this story was a perfect combination."
Launched recently at INTI International University Nilai, FabLab INTI is the first of its kind in a private education institution in Malaysia. Equipped with facilities that are essential for prototyping, student innovators across various disciplines can access the FabLab INTI to bring their imagination to life with the guidance and assistance of the lab technicians. The lab contains state of the art 3D printers, 3D scanner and laser cutter.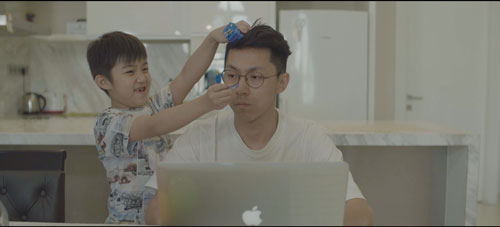 The video talks about a set of brothers, the younger one being the playful and curious type while the elder brother, slowly growing up wanting more privacy and space.
"FabLab INTI is the future of education for the students – with its ability to turn innovative ideas to reality. We are excited to see how our students will utilise this technology," Johnson added.
FabLab INTI has already made news with Eco Park Rider, a robot with built-in Artificial Intelligence made in FabLab INTI getting first runner up at the Laureate Award for Excellence in Robotics Engineering. It was created by four mechanical engineering students from INTI International University – Sunder Raj Sundara Murthy, Vinod Krishnan K Arvindra Dass, Chan Wah Biao and Tushentan Ravishandran
Fix has been gaining traction online since it was shared on INTI's Facebook page. To view the video, follow the links below:
Video link: https://www.facebook.com/INTI.edu/videos/1422328741149643/
Website link: https://newinti.edu.my/main/inti-fab-lab