Increased computing power, accelerated digitization, and widespread data migration to cloud has highlighted the potential of big data analytics, which can present businesses a wealth of opportunities. Understanding how to analyse and interpret data has become a crucial skill set for professionals across various industries, including the education sector.
To ensure that its faculty members are up-to-date with the industry's required skills, 40 lecturers from INTI International College Penang attended the SAP Analytics Cloud training programme conducted by the ASEAN Foundation.
The training programme provided lecturers with the knowledge and skills to perform data analytics, view insights from data, and perform simulations on datasets using the SAP Analytics Cloud software. It also highlighted the significance of big data analytics in various industries, such as healthcare, manufacturing, and transportation, among others.
The SAP Analytics Cloud is a new generation of Software as a Service (SaaS) that offers business intelligence (BI), predictive and planning capabilities in one solution. This allows lecturers to create engaging and interactive learning experiences by leveraging digital and advanced tools that appeal to today's students while also preparing and producing high-quality talent for the job market.
Koo Lee Chun, a senior lecturer from INTI International College Penang's School of Computing, emphasized the importance of staying updated with the latest trends, tools, and techniques.
"It is important to prepare lecturers with the latest 21st century skills so that they can provide students a more comprehensive and diverse learning experience. The knowledge gained not only empowers lecturers with analytical skills but also enhances the lecturer's ability to tailor the teaching and learning process, ultimately benefiting the students," said Koo, who added that this will help them meet the demands of the digital world.
Because teaching is an evolving skill, lecturers need to continue to upskill themselves in order to engage students productively in the classroom and ensure students achieve the intended outcome.
"Lecturers are our greatest asset, thus, we need to provide them training to ensure they are proficient and competent to teach students. Furthermore, upskilling is essential for them to stay relevant, improve awareness, enhance research capabilities, and remain competitive in their field of expertise," Koo explained.
Gaining additional skills in data analytics cloud software enables them to be proficient in using cloud-based software tools for data analytics where they can analyse complex data sets and drive meaningful insights for their research.
A senior lecturer from the School of Computing, Usha Jayahkudi, emphasized the value of equipping oneself with new developments in the field of Information Technology (IT) as businesses become more technology-focused and software reliant.
"Sophisticated software like SAP Analytics Cloud simplifies and integrates various business processes such as human resource management, financial statement analysis and customer relationship. It is being widely used in manufacturing field," she said.
The training, she said, also provided a review on the importance of SAP Analytics Cloud and how raw data is being interpreted and analysed into a meaningful pattern.
"INTI offers the Diploma in Computer Science course and one of the specializations is Data Analytics. This training helps me as a lecturer with integrating concepts and skills for my lab sessions with students, especially basic modules such as Data Visualisation," Usha added.
Meanwhile, Ooi Kok Keong, Head of Programme at the School of Business, shared that he learned how to use SAP analytics tools to analyse data as well as do reporting and forecasting.
Ooi said, "This knowledge allows me to deliver lectures that are more grounded in real-world data and insights, thus enhancing my teaching ability."
He cited an example of using the tool in his business information class to analyse financial data to make informed decisions about budgeting and resource allocation, adding that real examples helped students to better understand the technology.
Koo, Usha, and Ooi are three of the 10 lecturers selected to provide training on data analytics to 200 students from the School of Computing and School of Business who are taking subjects related to data analysis, business information systems, and statistics. The students also have the opportunity to take part in the ASEAN Data Science Explorers (ASEAN DSE) competition, an initiative by the ASEAN Foundation.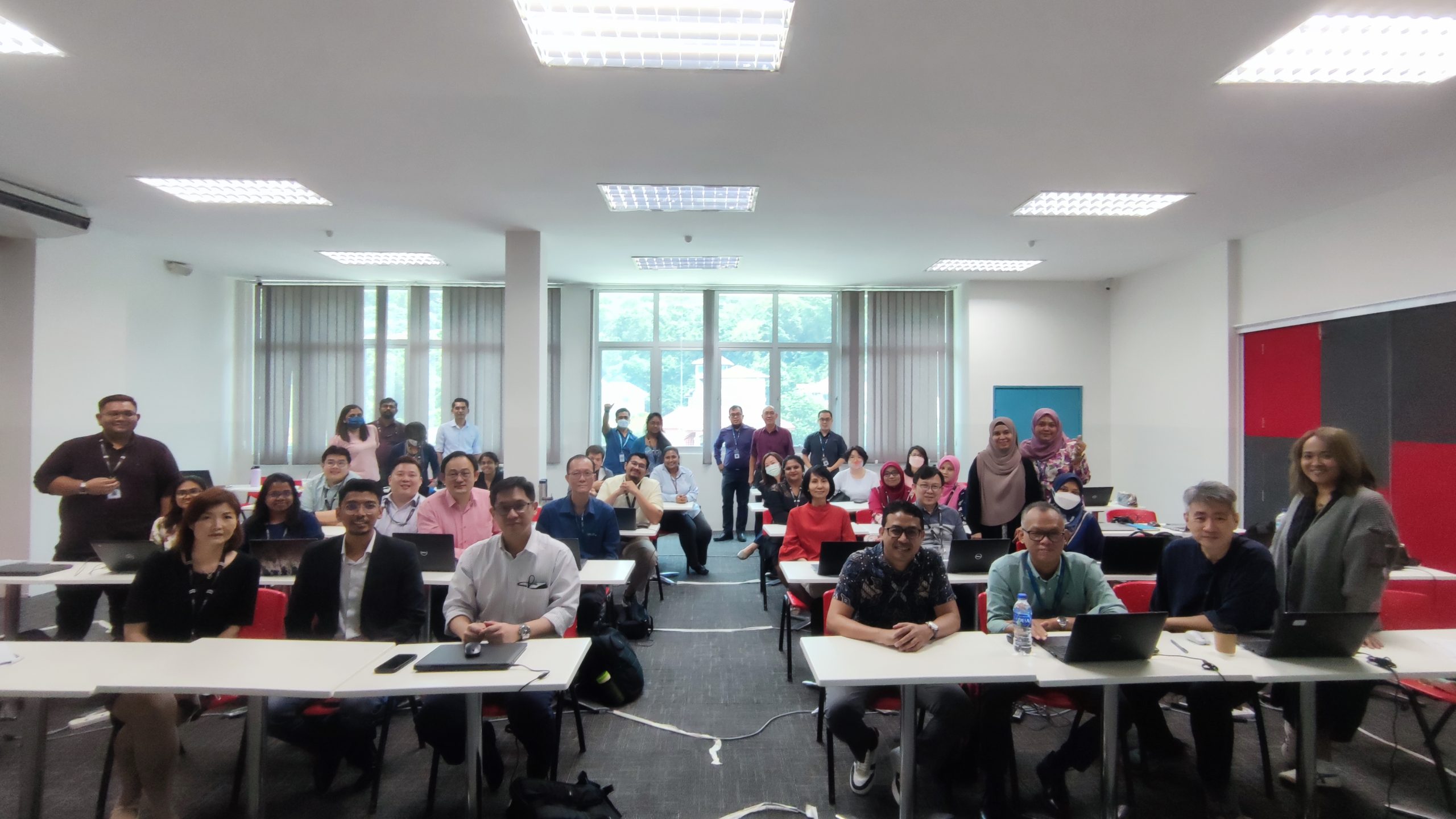 A group photo of INTI International College Penang lecturers from the School of Computing, School of Business, School of Engineering and Technology, and Centre of Excellence for Pre-University after the SAP Analytics Cloud training session.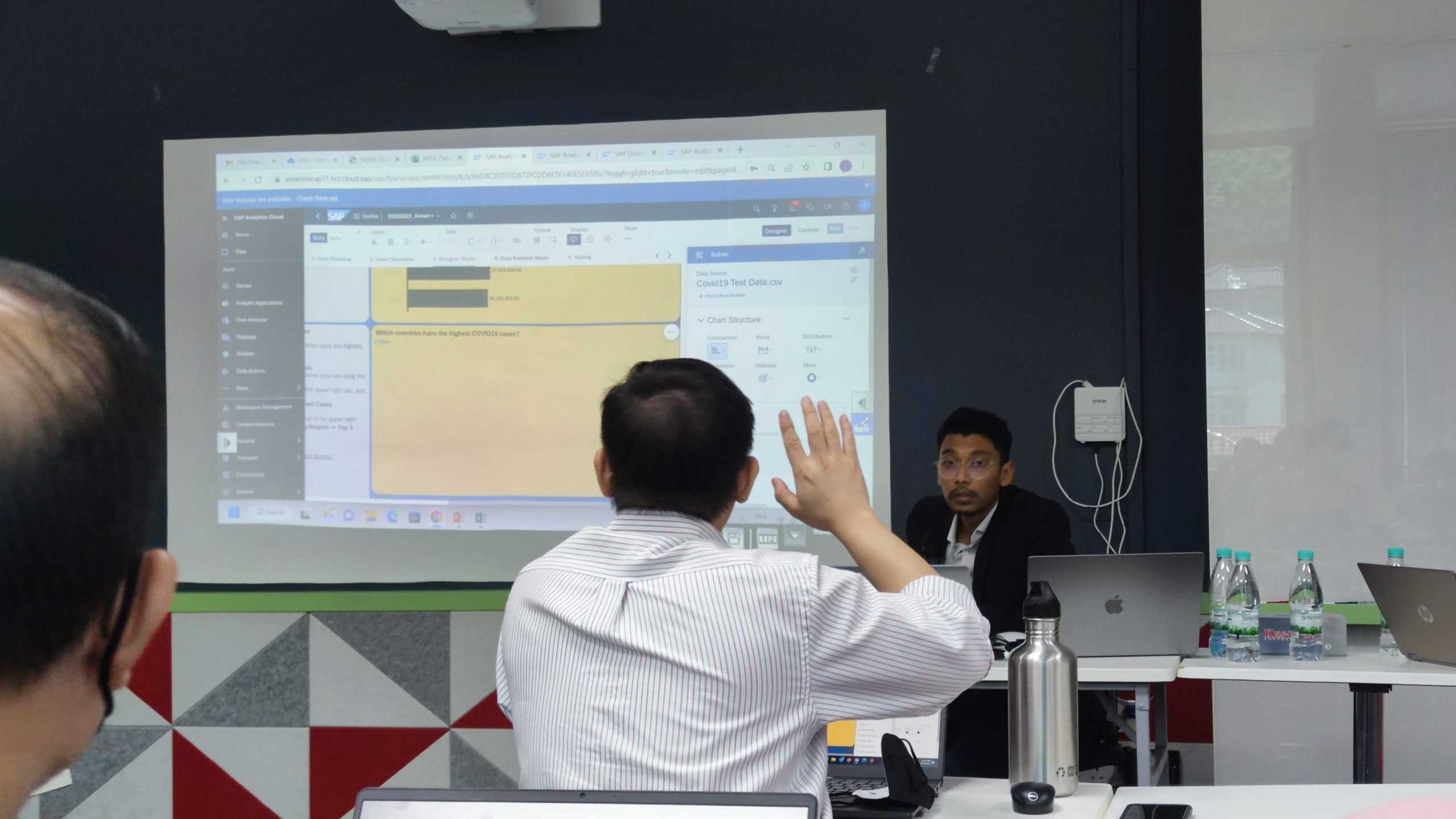 Cloud analytics is a valuable skill to have as it facilitates the analysis of large data sets.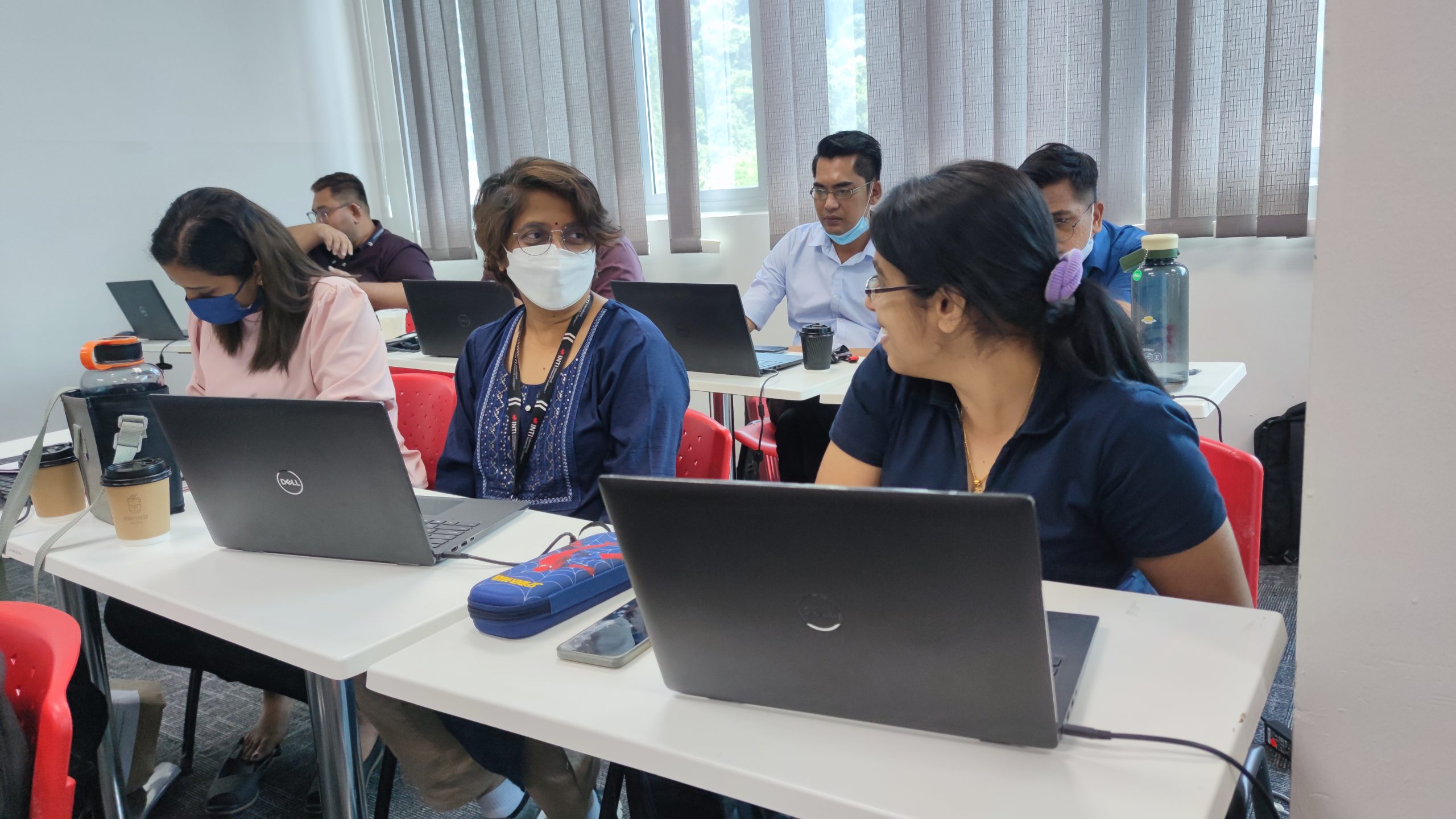 Participants during the SAP Analytics Cloud training session.