INTI International University recently hosted the International Higher Education Conference 2023 (IHEC 2023) on 30 March which brought together the leaders of local and international higher education institutions and stakeholders in a discussion on the challenges and opportunities faced by institutions worldwide.
The conference, themed "Managing Higher Education for the Future", was attended by Malaysian Qualifications Agency chief executive officer Dato' Prof. Dr. Mohammad Shatar, who delivered the keynote speech, as well as senior leaders in education from countries including Indonesia, Pakistan, Taiwan, Maldives, Netherlands, Philippines, and Uzbekistan. Participants from local private and public universities such as Universiti Malaya (UM), Universiti Kebangsaan Malaysia (UKM), Universiti Putra Malaysia (UPM), and Universiti Teknologi Malaysia (UTM), were also in attendance.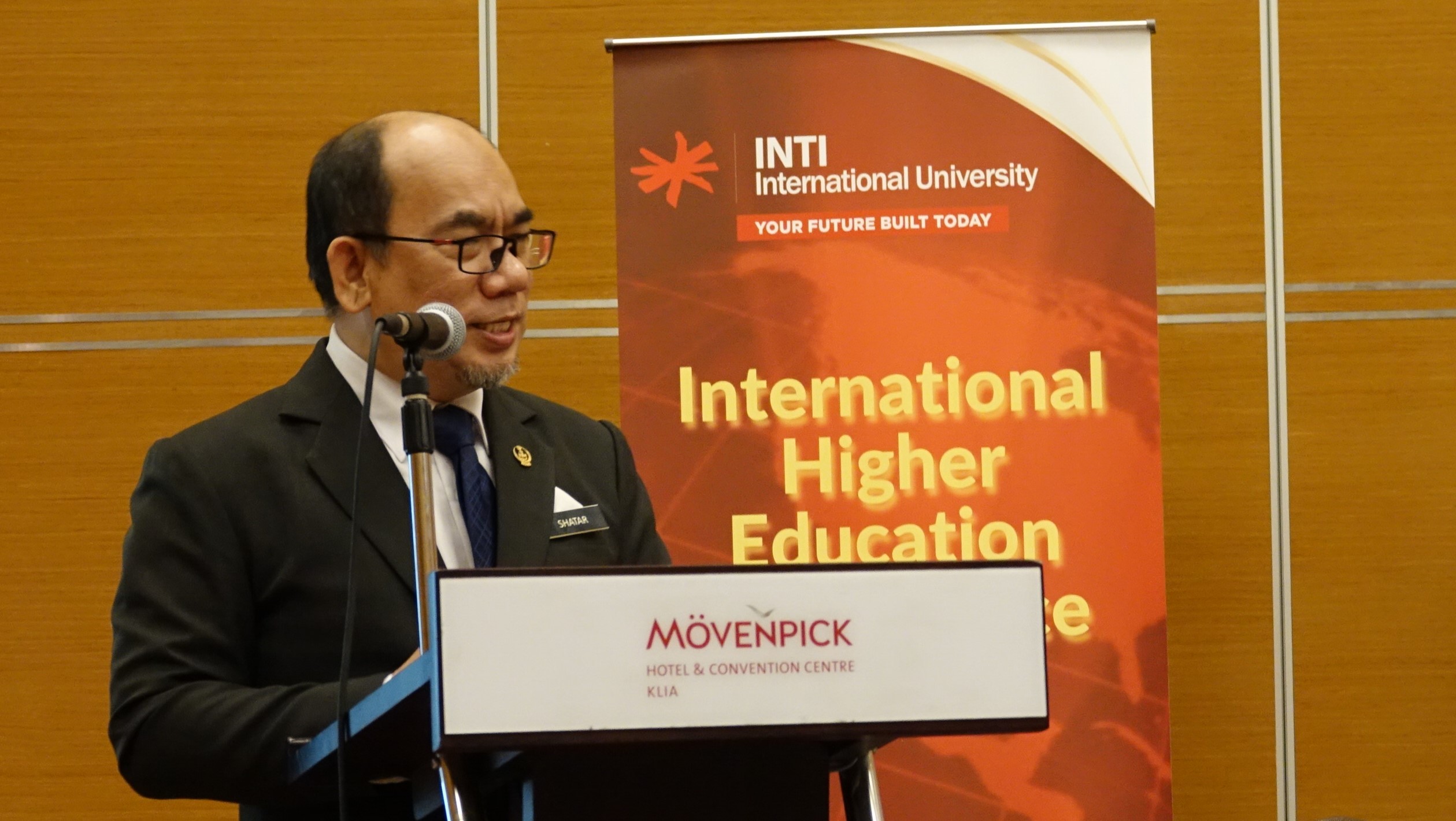 Malaysian Qualifications Agency CEO, Dato' Prof. Dr. Mohammad Shatar, delivering his keynote at the 2nd International Higher Education Conference 2023 held at Movenpick Hotel, Sepang, Selangor.
When delivering his keynote, Dato' Prof. Dr. Mohammad Shatar highlighted the importance of embracing innovation and technology in teaching and learning to remain relevant in the future. He also admitted that the future of education is about flexibility and lifelong learning, adding that MQA would continue to support and empower local institutions of higher learning to realize the national agenda besides its efforts to put Malaysia's quality assurance framework on the world map.
Another highlight of the conference was the Vice Chancellor's Roundtable led by Prof. Dr. Lai Yin Ling from INTI International University. The session featured international panelists Prof. Dr. Fasli Jalal, Rector of YARSI University, Indonesia, Prof. Dr. Muhammad T. Afzal, Rector of COMSATS University, Pakistan, Prof. Dr. Shia Ben Chang, Vice President of Resource and Business Development, Fujen Catholic University, Taiwan, and Dr. Dheeba Moosa, Deputy Vice Chancellor of Research and Innovation, Islamic University of Maldives.
Local panelists Prof. Dr. Mohammad Kassim, Deputy Vice Chancellor of Academic and International Affairs, UKM, Prof. Dr. Jason Fitzsimmons, Vice Chancellor of Manipal International University Malaysia, Prof. Dato' Dr Azhar Ismail, Vice Chancellor of Nilai University, and Assoc. Prof. Dr. Zhang Ying, Vice President of Xiamen University Malaysia also took part in the roundtable.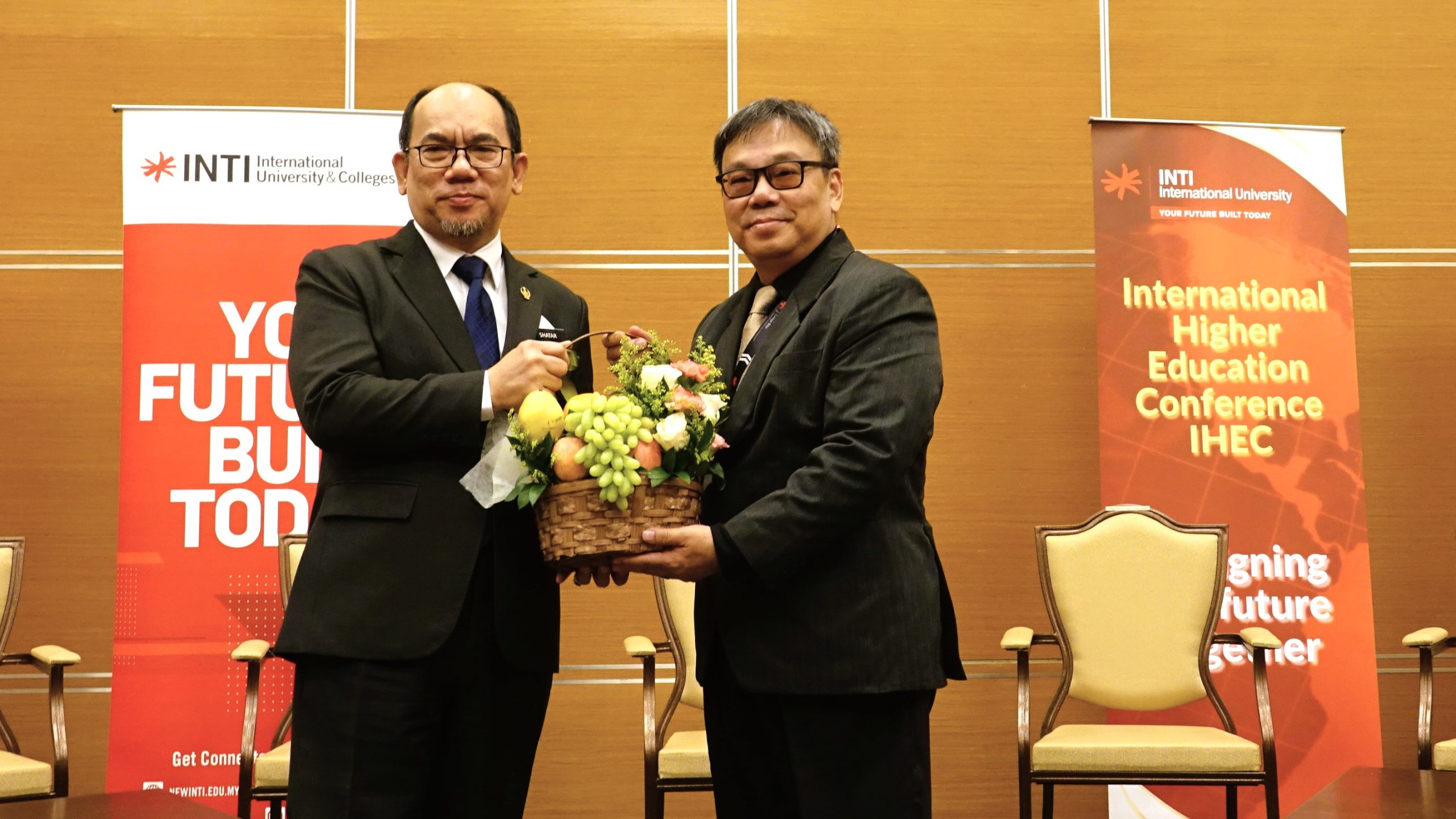 MQA CEO Dato' Prof. Dr. Mohammad Shatar (left) and Dr. Joseph Lee, Vice Chancellor INTI International University, exchanging tokens of appreciation.
Participants of the conference also engaged in a discussion about the necessary transformations required of higher education institutions to stay relevant in the face of changing times.
The panel highlighted that universities had the crucial role of driving social and global development, emphasizing that education is not just about individual knowledge consumption and cognitive development, but also about making a positive impact on society. As such, collaborative social responsibility through the consolidation of resources should be encouraged to create a greater impact.
It was also acknowledged that among the challenges faced by higher education institutions were fiscal management and resource optimization. According to the panelists, to thrive, each institution must identify their unique strengths and deploy them to overcome challenges.
The future of higher education will be defined by flexibility and affordability. Institutions will need to adapt to evolving demands and offer education that is accessible to all. Through collaboration and innovation, higher education institutions can work together to create a brighter future for students, society, and the world.

Prof. Dr. Lai Yin Ling, from INTI International University, moderating a roundtable session featuring panellists from Indonesia, Pakistan, Taiwan, Maldives, and Malaysia.
INTI International University is honoured to have hosted an event that allowed the exchange of valuable insights and perspectives as well as gathered participants who are dedicated to driving positive change and transformation in higher education in Malaysia and around the world.
Conferences such as IHEC2023 are just some initiatives carried out by INTI, in line with its commitment to keep up to date with higher education's evolving landscape and continuously improve its programme offerings, teaching and learning, as well as student experiences.