In today's ever-changing environment with new opportunities emerging from the pandemic, offering students holistic exposure is still very much a core in 21st century education. Countries and universities understand that businesses seek students with employable skills that would make them more competitive in the global arena.
Studying abroad exposes you to new cultures and viewpoints, as well as new traditions, customs and people. Accepting these cultures provide an opportunity to venture outside of your comfort zone and encounter novel situations. The prospect is always thrilling as you find yourself in an unfamiliar country.
In support of the Kampus Merdeka programme, Indonesia's Ministry of Education and Culture has initiated the Indonesian International Student Mobility Award (IISMA), a scholarship mobility programme for undergraduates from universities in the country to allow them to join exchange programmes at some of the world's top universities. Undergraduate students may spend one semester abroad to experience the host country's culture and carry out practical assignments that further develop their skillsets.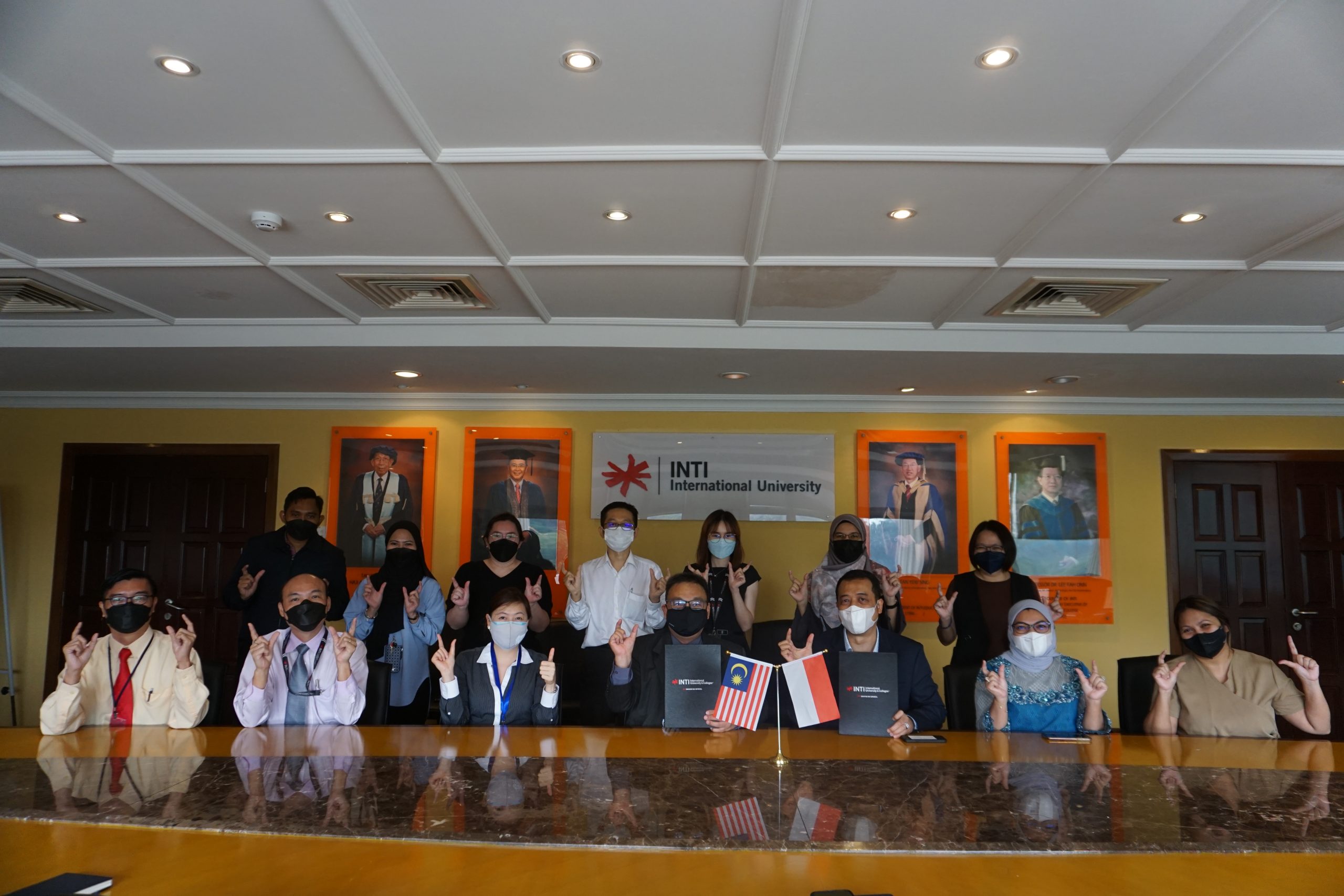 (Front row, second from left) Dr Choo Wou Onn, Pro Vice-Chancellor of INTI International University, Dr Lai Yin Ling, Pro Vice-Chancellor of INTI International University, Dr Joseph Lee, Vice Chancellor of INTI International University, and Dr Agung Efriyo Hadi, Rector of Universitas Abulyatama, pose with representatives from both institutions at the signing ceremony.
With these new opportunities presented to Indonesian students, INTI International University signed a Memorandum of Agreement with Universitas Abulyatama (UNAYA) which will cater to 40 students earning the mobility award. Following the International Higher Education Conference (IHEC) 2022 recently hosted by INTI International University, its Vice Chancellor, Dr Joseph Lee, and UNAYA Rector Dr Agung Efriyo Hadi, discussed opportunities that will see these students take part in either a student exchange programme or an international workshop.
Sharing the same creative and innovative approach to education, UNAYA and INTI both agree that the exchange programme will help prepare students to become future leaders, developing their cross-cultural awareness, tolerance, and global citizenship. With the borders now fully opened in Malaysia, students from Indonesia will begin their experience at INTI International University in June 2022.
According to Dr Joseph, the students involved in the student exchange programme will be enrolled in INTI for two semesters.
"These students will be able to explore courses such as Programming and Robotics, Technopreneurship, Ergonomics, Graphic Animation, Introduction to Data Analytics and Introduction to Database Systems. Students selected for the workshop will experience courses that are digitally focused. This includes Design Prototyping, Coding, Video Making, Digital Marketing and Animation, among others," he said.
With blended delivery models a part of education now and the future, partnership between universities enable countries to strengthen their students' intercultural competence and prepare them to be global citizens.
"In the long run, students will not only be exchanging intellectual ideas, but they will also be facilitating trade between countries, fostering good relations, increased understanding between nations, and eventually, global stability," Dr Joseph concluded.