There is no doubt that this year's Hari Raya celebration was extra meaningful to INTI staff. When asked to describe the event hosted at INTI International University, staff used the words meaningful, joyful, and special. This is because after two years of changes – from social distancing, increased standard operating procedures, and moving events online – they are now able to share the spirit of Hari Raya in a celebration like no other.
The Tan Yew Sing Multi-Purpose Hall, which hosted a series of convocation ceremonies earlier this year, came alive with the theme Jom Raya at Kampung INTI. Regardless of race and nationality, INTI staff were seen donning Malay traditional costumes of vibrant colours. The atmosphere was lively with the presence of a real chicken and chicks to give the hall an authentic kampung feel.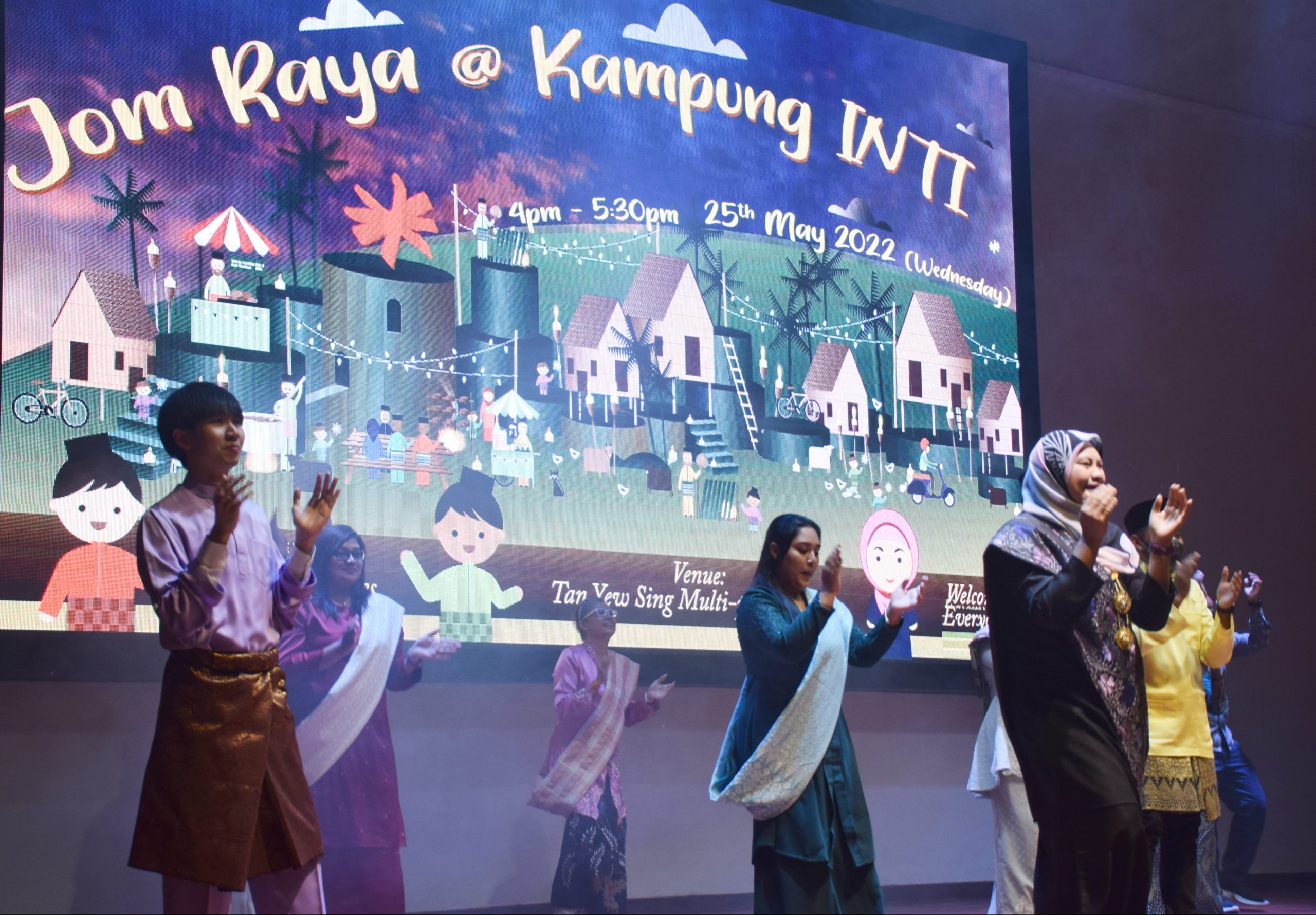 Staff of INTI International University enthusiastically performing on stage
On behalf of the university, Dr Joseph Lee, the Vice Chancellor of INTI International University, said that the event was indeed special as it marked the first time a celebration was held in person after two years.
"To everyone in the family of INTI, welcome home. To friends of INTI, thank you for visiting.
"We have gotten through so much over the last two years together as a community, let us push through the final leg and come out of this pandemic successful. While this is a moment for us to look forward, I do need to say, I am deeply impressed by how all of you, the family members of INTI, have coped with the pandemic despite all challenges," he said.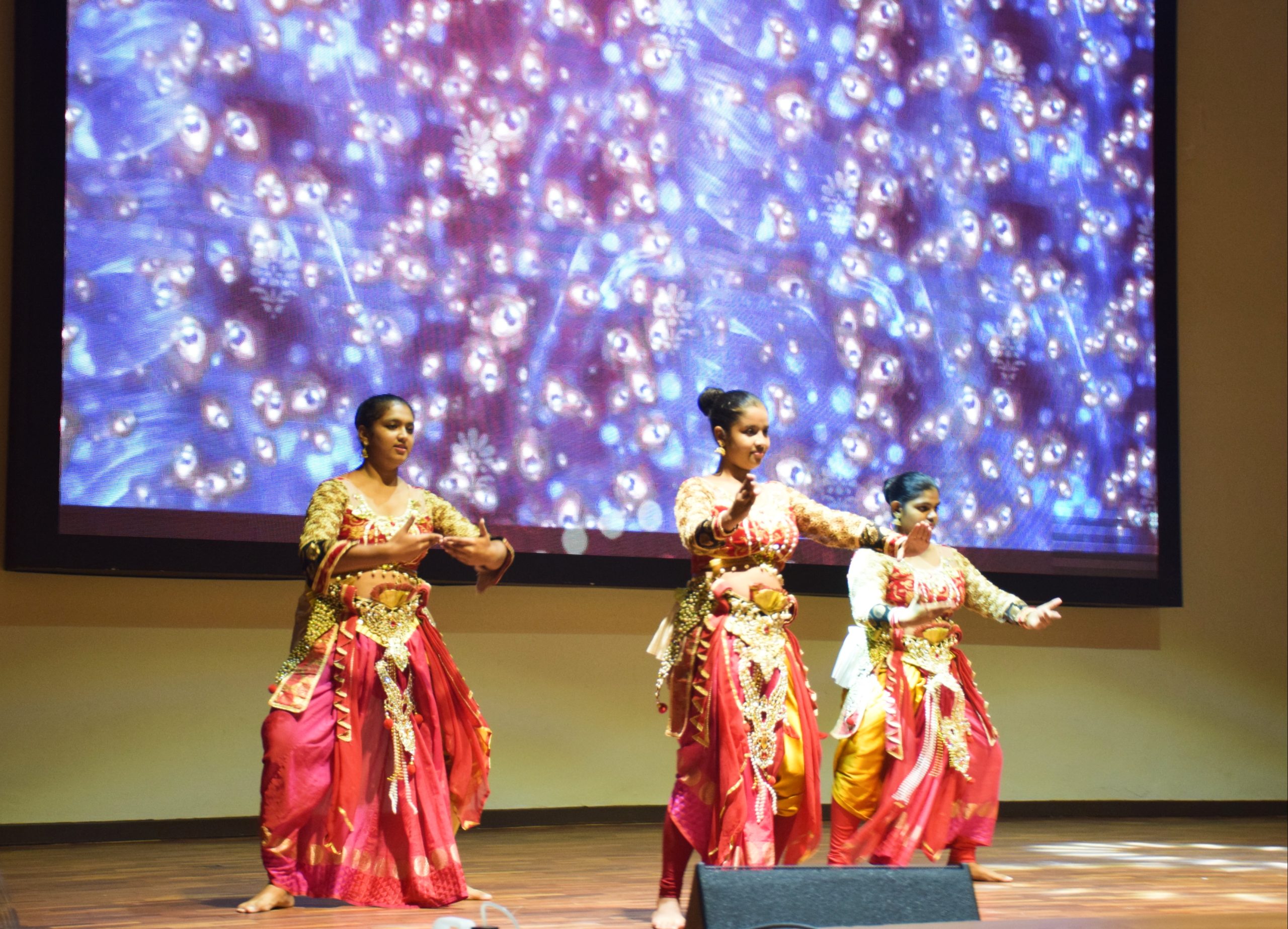 Student from the Mahamaya Girls' College, Sri Lanka, captivating the audience with their traditional dance.
During the event, guests were entertained by a gimmick by Alex Leong, a senior lecturer from INTI International University's Faculty of Business and Communication, a traditional gamelan performance of the song Suasana Hari Raya, and a dance performance by students from the Mahamaya Girls' College who were at INTI for a study tour in Malaysia.
Besides that, competitions such as ketupat weaving and a samping tying contest also brought the INTI family together. Guests could also partake in traditional childhood games such as congkak, baling tin, batu seremban, archery, and more throughout the event. There was much to do and enjoy while feasting on delicious food from various stalls scattered in the hall such as apam balik, rendang, local drinks, pisang goreng, cucur, and more.
Before the event ended, a group of INTI staff came together to perform on stage and invite members of the Management team to join them dance to Sudirman's evergreen Balik Kampung song.
It is safe to say that staff and guests that day left the hall looking forward to the next physical celebration at INTI International University.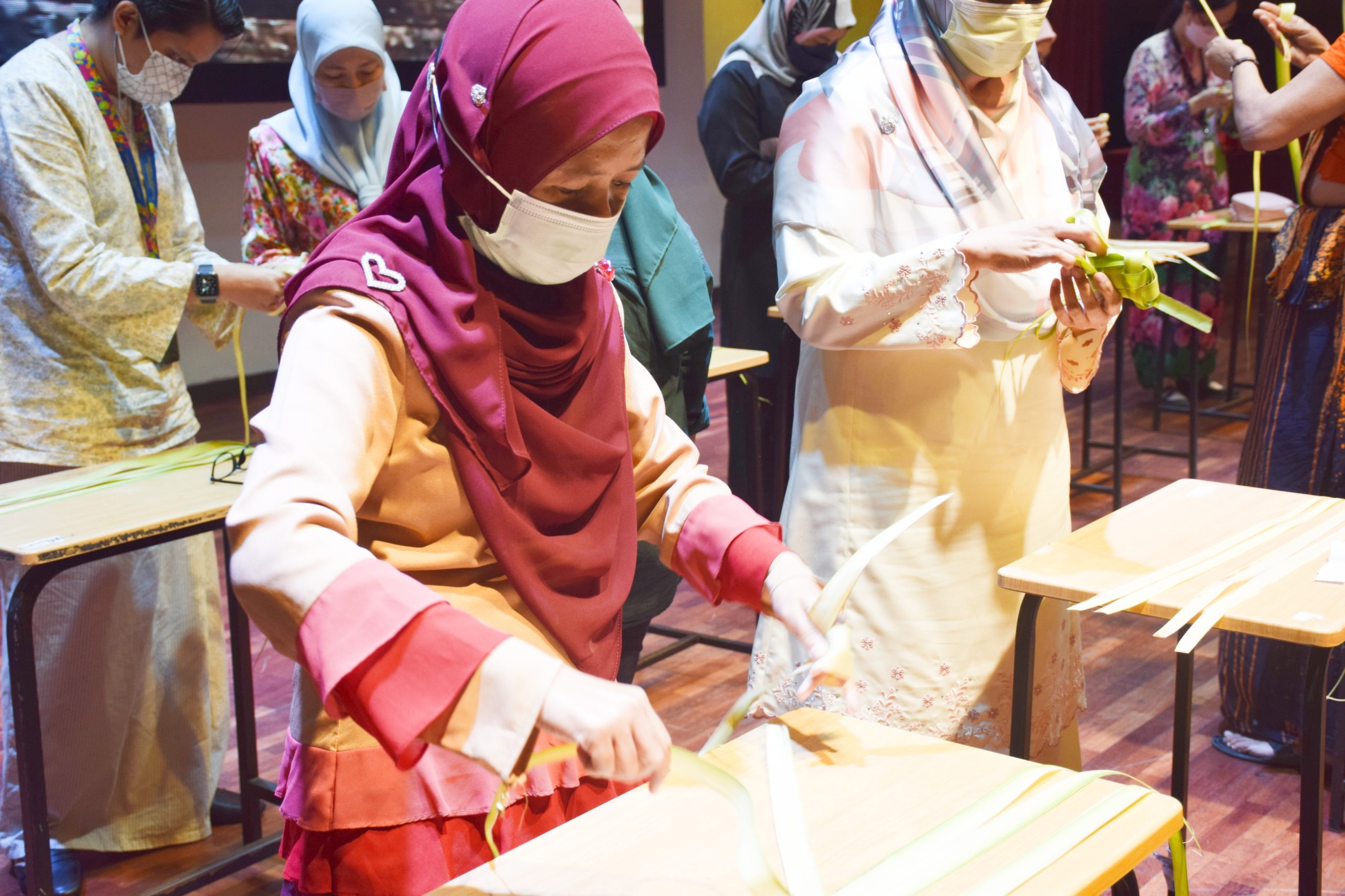 Ladies showing-off their skills in the ketupat weaving competition
INTI International University's male staff showcasing their creativity in tying their samping.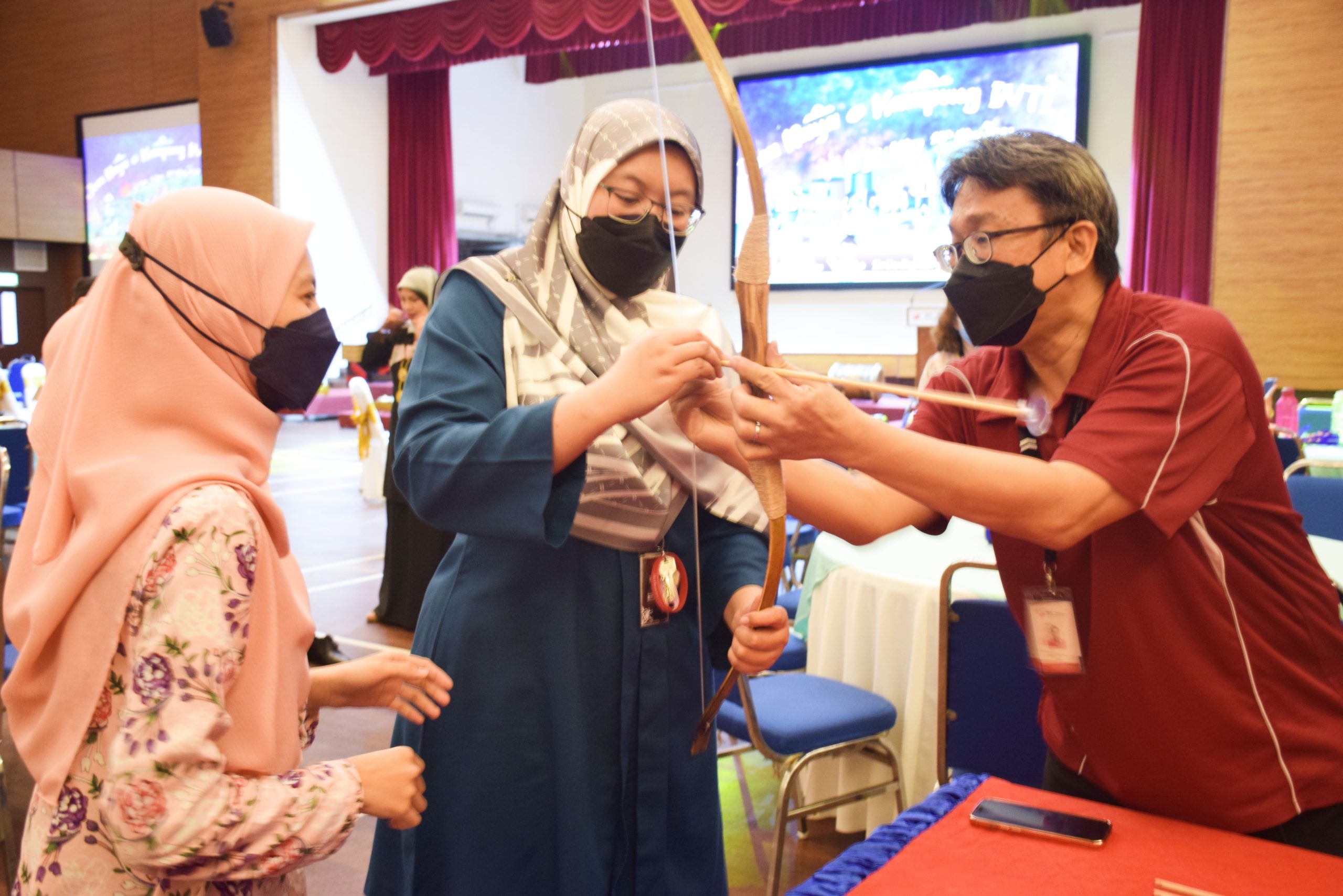 Staff of INTI International University having fun at the archery booth, one of the popular activities at the event.