INTI International College Penang recognised the exceptional academic performance of 294 students, awarding them the Dean's List, President's List, and Cambridge A Level Award in a ceremony on 14 April.
Award recipient Hneah Guey Ling, who is pursuing the Bachelor of Science (Hons) in Computer Science 3+0 in collaboration with Coventry University, UK, achieved a 4.0 Cumulative Grade Point Average (CGPA) for the Diploma in Computer Science programme which earned her a spot on the President's List.
The 21-year-old from Bayan Lepas said her passion for problem solving motivated her to study computer science. To develop high-quality software, she said being able to think critically and logically is essential.
"I apply problem-solving skills, project management, and conflict resolution in academics and real-life situations. This has helped me overcome the challenges that I face and help me become a better version of myself," said Guey Ling who advised students to adopt a growth mindset and stay disciplined.
When asked what made her continue with INTI after completing diploma, she said she was aware of the college's strong foundation in computer science.
"I made the decision to join INTI after SPM and I'm grateful that my parents granted me the freedom to make my own decisions regarding my education. INTI International College Penang has a strong computer science programme and it also offers data analytics which also greatly interests me," she said.
Meanwhile, Dean's List student Peh Jia Xuan said the achievement represented her unwavering dedication to success and making her parents proud.
"Being on the Dean's List is not just an achievement but is also a testament of what self-determination and support from family can do," she said.
Having earned four Dean's List awards and two 4.0 Grade Points Average (GPA) for six semesters over the course of her diploma programme, the daughter of Simon Peh and Candy Ng said perseverance, being independent, and effective time management contributed to her success.
"I am very persistent when I do anything, whether it is producing quality assignments, revising for exams, or getting to class early. I also like to be independent when it comes to doing work as I like to complete my tasks before the due dates. This allows me to relax and my parents never worry because they know I will get my assignments done before I go out for fun," Jia Xuan said with a smile.
In addition to her studies, Jia Xuan also works part-time as a barista at a café close to her house. While juggling work and studies is challenging, the second-year student pursuing her bachelor's degree in Computer Science sees it as an opportunity to improve her time management skills.
"There were times I wanted to quit my job, but I then I reminded myself that 'when the going gets tough, the tough get going'," said Jia Xuan who hopes to one day have a career in software engineering at a multinational corporation (MNC) before pursuing her studies to the next level.
On what she loves about studying at INTI International College Penang, she said she actually enjoys the study cubicles on campus as they provide her with a private place to study without distractions and the lab facilities also supplement their classes.
Bryan Wong Li Shen, who was named one of the best A Level scorer at the ceremony, said he enrolled in INTI because it offered the Cambridge A Level programme.
With a strong interest in science, he said his learning did not stop in the classroom.
"In my free time, I will dive deeper into subjects such as Mathematics, Physics, Chemistry and Biology to analyse and read up beyond what is required in the syllabus. YouTube videos have also been a great source of knowledge for me. This approach helps me to grasp the concepts better," said Bryan who scored a 4A* in the examinations.
Bryan plans to further his studies in Singapore to pursue chemical and biomolecular engineering. According to him, it is important for students to be genuinely passionate about their studies and that just aiming for good grades is not enough. Instead, students need to have a desire to create meaningful change in their respective fields.
At the ceremony, INTI International College Penang chief executive Hemalatha Murugiah congratulated the award recipients and encouraged them to keep pushing themselves to achieve even greater success in the future.
Meanwhile, INTI International College Penang academic director Dr Tan Lee Ooi, in his speech, stated that a student's achievements reflect their hard work. He also highlighted that the certificate received would benefit their future job hunt.
"The certificate you receive today will be useful for you when you apply for a job. Employers value and recognise the efforts that students make in achieving academic success," he said.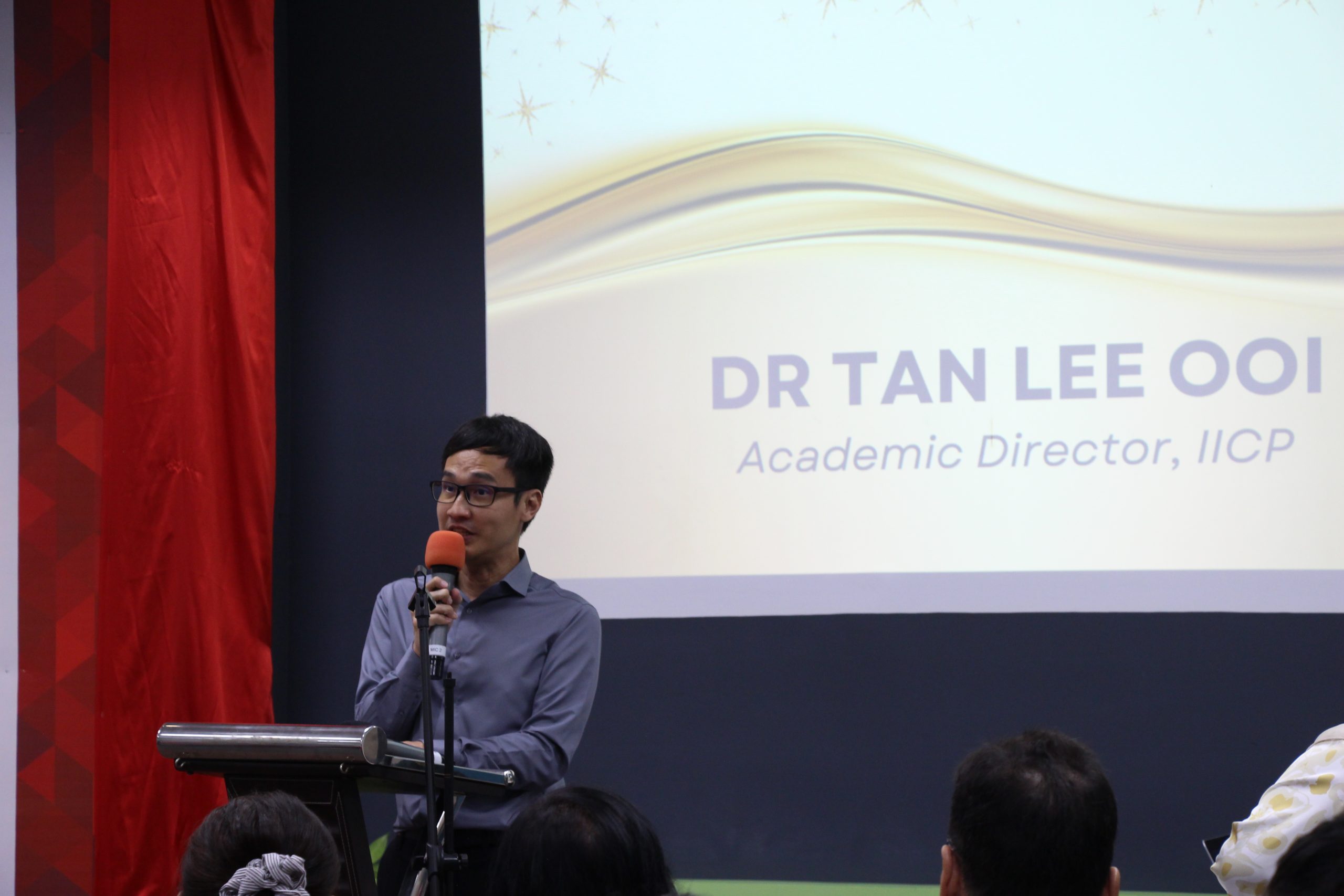 According to INTI International College Penang's academic director, Dr Tan Lee Ooi, academic awards will greatly help students when they begin their job search.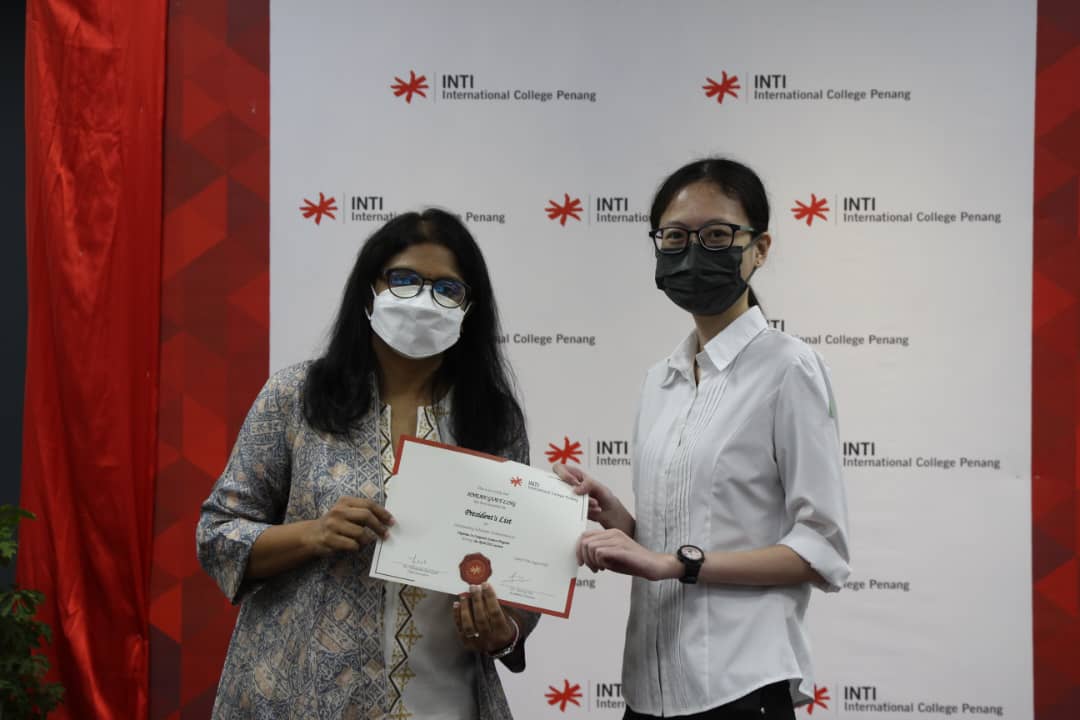 Hneah Guey Ling (right) earned the President's List award for outstanding academic achievements in the Diploma in Computer Science programme.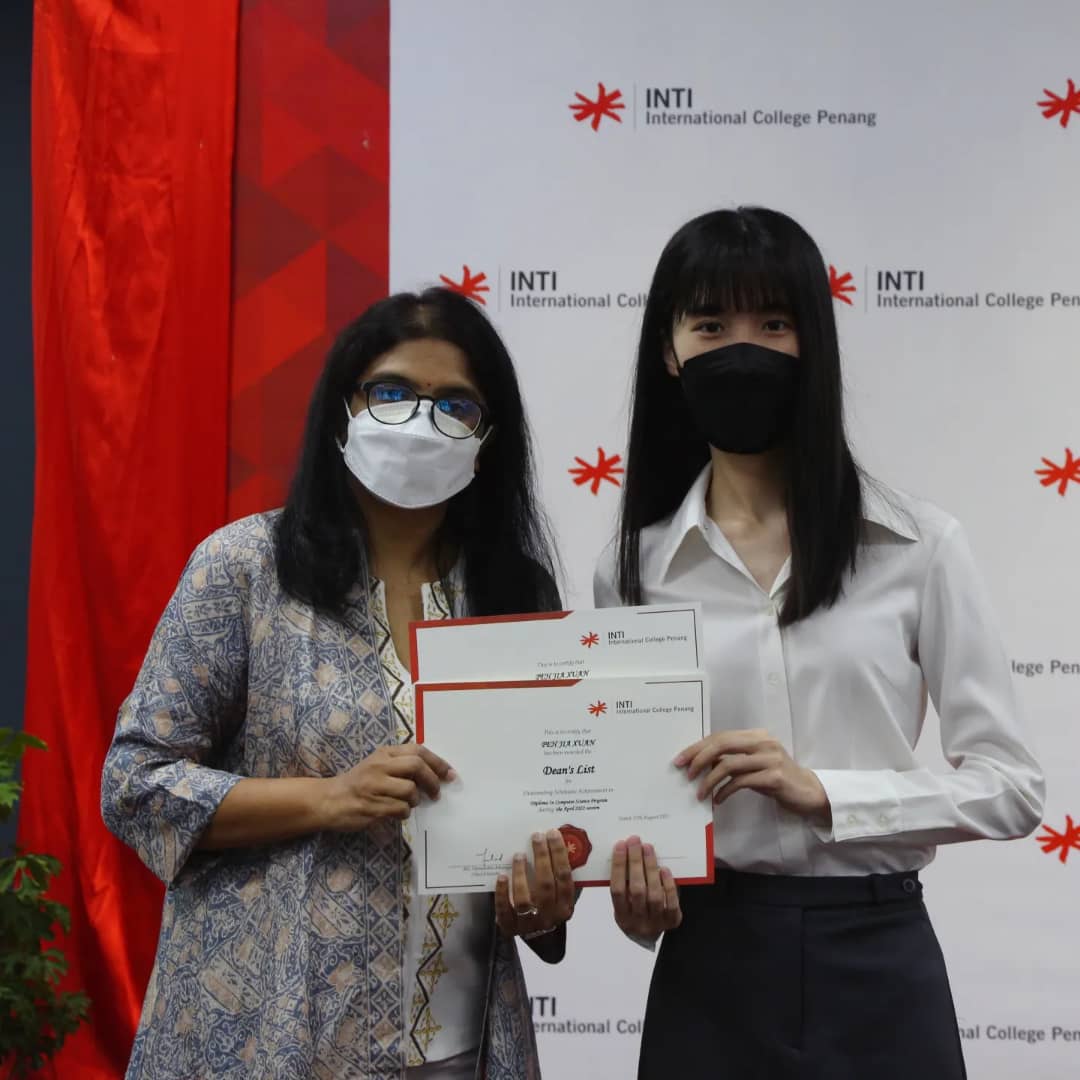 Peh Jia Xuan (right) says perseverance, being independent, and time management are important for college students to succeed.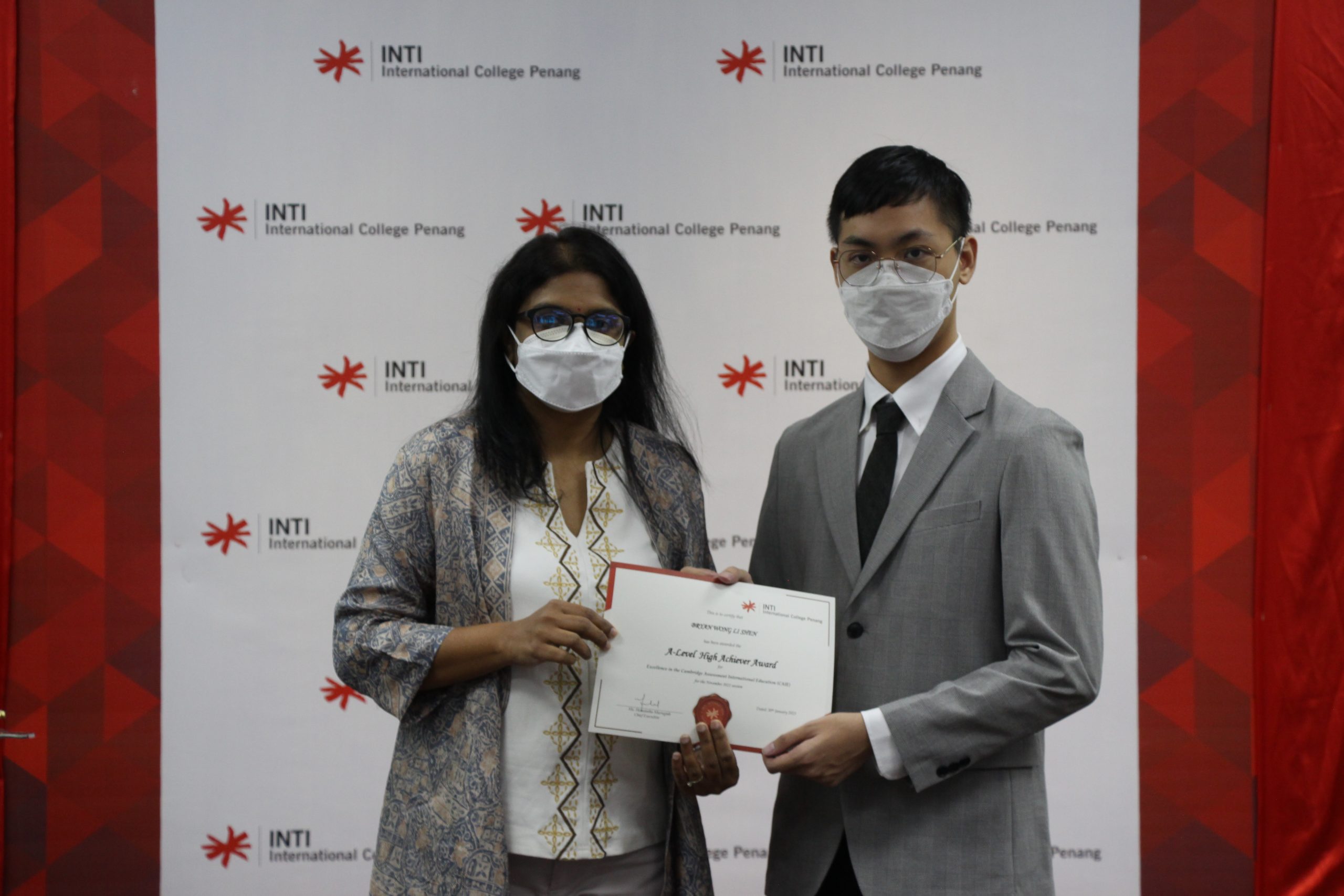 Bryan Wong Li Shen (right) puts in extra effort to read up outside the classroom. He said YouTube videos contain a wealth of knowledge too.