As educators and students worldwide demonstrate the possibility of education continuity through online teaching and learning during a time of pandemic, methods of assessing student knowledge and skills have also evolved.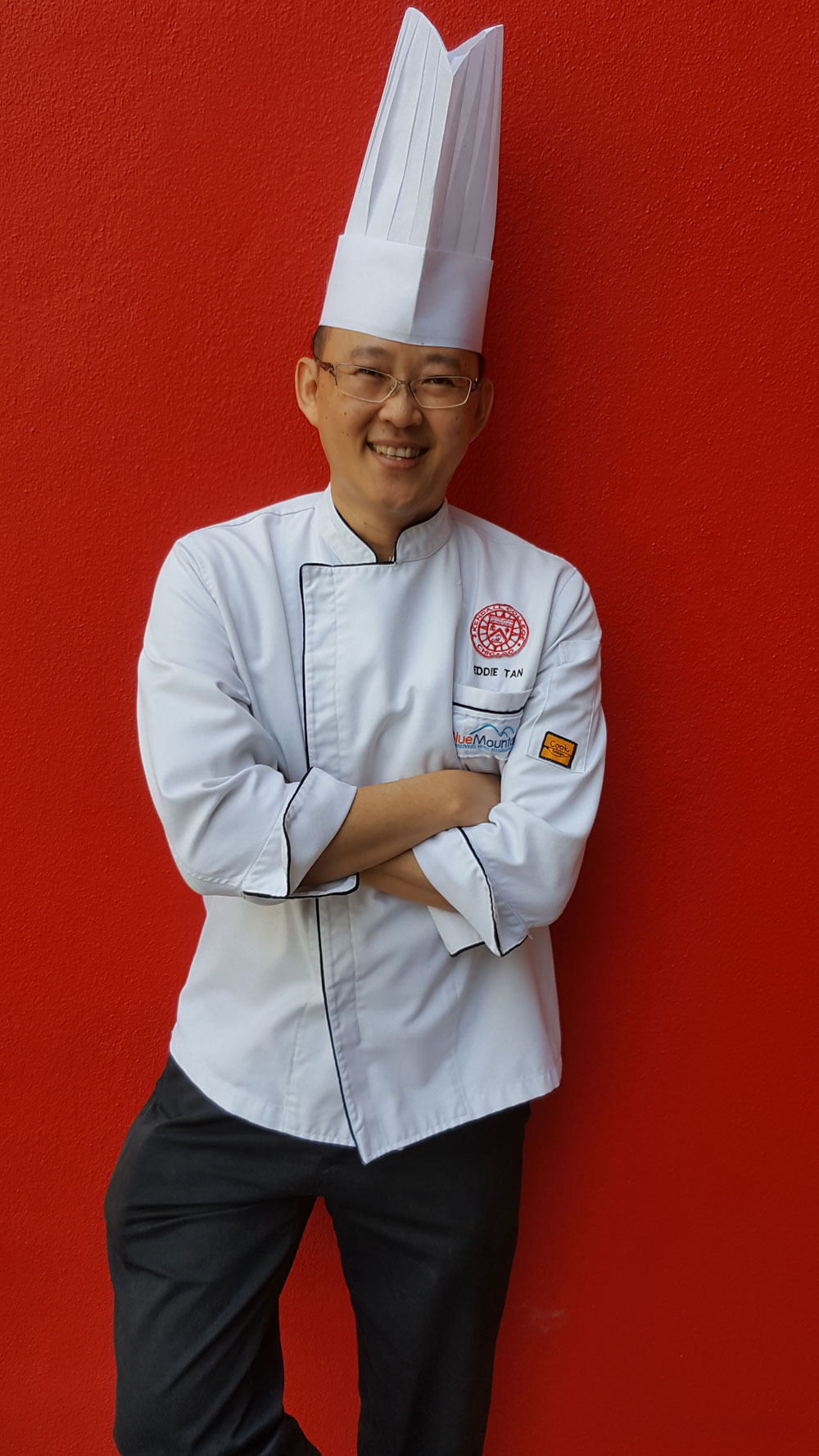 Chef Eddie Tan, a chef lecturer from the Diploma in Culinary Arts and Diploma in Hotel Management programmes at INTI International College Subang, believes creativity and adaptability are key in conducting alternative assessments.
Following the government's announcement for all university lectures and classes to be conducted online until December 31, a survey found that 42.6 per cent of public and private universities are changing the way they conduct mid-term and final exams1. Meanwhile, most courses in private universities had opted to implement alternative assessments.
While some assessments are more straightforward, albeit being conducted online, others require more creativity and thinking out of the box.
According to Chef Eddie Tan, a chef lecturer for the Diploma in Culinary Arts and Diploma in Hotel Management programmes at INTI International College Subang, a lot of hands-on work was required from his students to physically demonstrate what they can do.
"I've heard of chemistry and biology teachers teaching online without stepping into the lab, so my colleagues and I began exploring alternative solutions for our school. We had to improvise and come up with the next best thing when it comes to teaching and assessing our students," he said.
Keeping in mind that the Malaysian Qualifications Agency (MQA) requires that students need to meet the set learning outcomes to pass a subject, Chef Eddie, who teaches subjects like Fundamentals of Cooking and Culinary Operations, added that a lot of thought was put into conducting alternative assessments.
"I had a line-up of menus in my lesson plan, but now we don't have this luxury of live sessions in the kitchen. Creativity and adaptability is key. We no longer impose specific dishes for students to make, but we look at cooking techniques and give students recipes for guidance.
"Those who live with their parents can offer to cook meals for their family using ingredients accessible to them at home. Instead of making a French stew, they can make a curry. This is still suitable. Then when it comes to tasting, the student and parents can record an audio or video clip demonstrating the use of vocabulary for textures and flavours describing the dish," he said.
For students who live in hostels or accommodations where cooking is not allowed, Chef Eddie takes other criteria into consideration for assessment such as food presentation, knife skills, and equipment identification.
"If a student orders food delivery, like KFC for example, they can even show how they would arrange the different elements of protein, starch and vegetables on a plastic plate. This still shows professional skills using what is available to you," he added.
Due to the need for alternative methods of assessment, Chef Eddie said his students not only learnt how to shoot good videos, they have also picked up the ability to think about alternative options – a crucial skill for when they begin to work in the industry.
"As a chef, you may one day cater for an event in an environment where ingredients and equipment are limited. This is when you will need to come up with alternatives to solve this problem and being adaptable is a good life skill to have," he emphasized.
"Because students are not answering the questions in front of me, I chose to modify my exam questions so that it isn't easily found online or in the textbook. With the two-hour time limit given and the extra task of uploading their answer sheets to our dedicated online learning management system (LMS) before the deadline, they really don't have much time to try to cheat," he said.
Dr Beh Boon Chun , a lecturer for the Cambridge A-Levels and Foundation in Science programmes at INTI International College Penang finds that Blackboard provides lecturers and students a safe platform to facilitate assessments online.
Dr Beh said the Blackboard LMS provided both lecturers and students a safe platform to facilitate assessments online, adding that his students would need to compile their answer sheets into a PDF document before it is uploaded. Because the platform was customized and licensed to INTI directly, personal data and students' responses were also protected and could only be accessed by registered users.
Alternatively, he said he could also use Blackboard to test students using multiple choice questions but set the values of the questions given to each student differently, making it useless to share answers with a friend.
For Associate Professor Dr Geetha Subramaniam, alternative assessments for her Biotechnology students required them to apply their knowledge to scenario-based questions.
"I designed my paper so that students will definitely have to do some research and quote from journals they find online or through INTI's own e-library portal. My questions are structured like mini assignments. There is even a part on designing a clinical trial study and the more detailed a description is, the more points a student scores.
"Students have 48 hours to complete their assessment, complete with references, and submit it on Blackboard," said the senior lecturer for the Bachelor of Biotechnology programme at INTI International University in Nilai.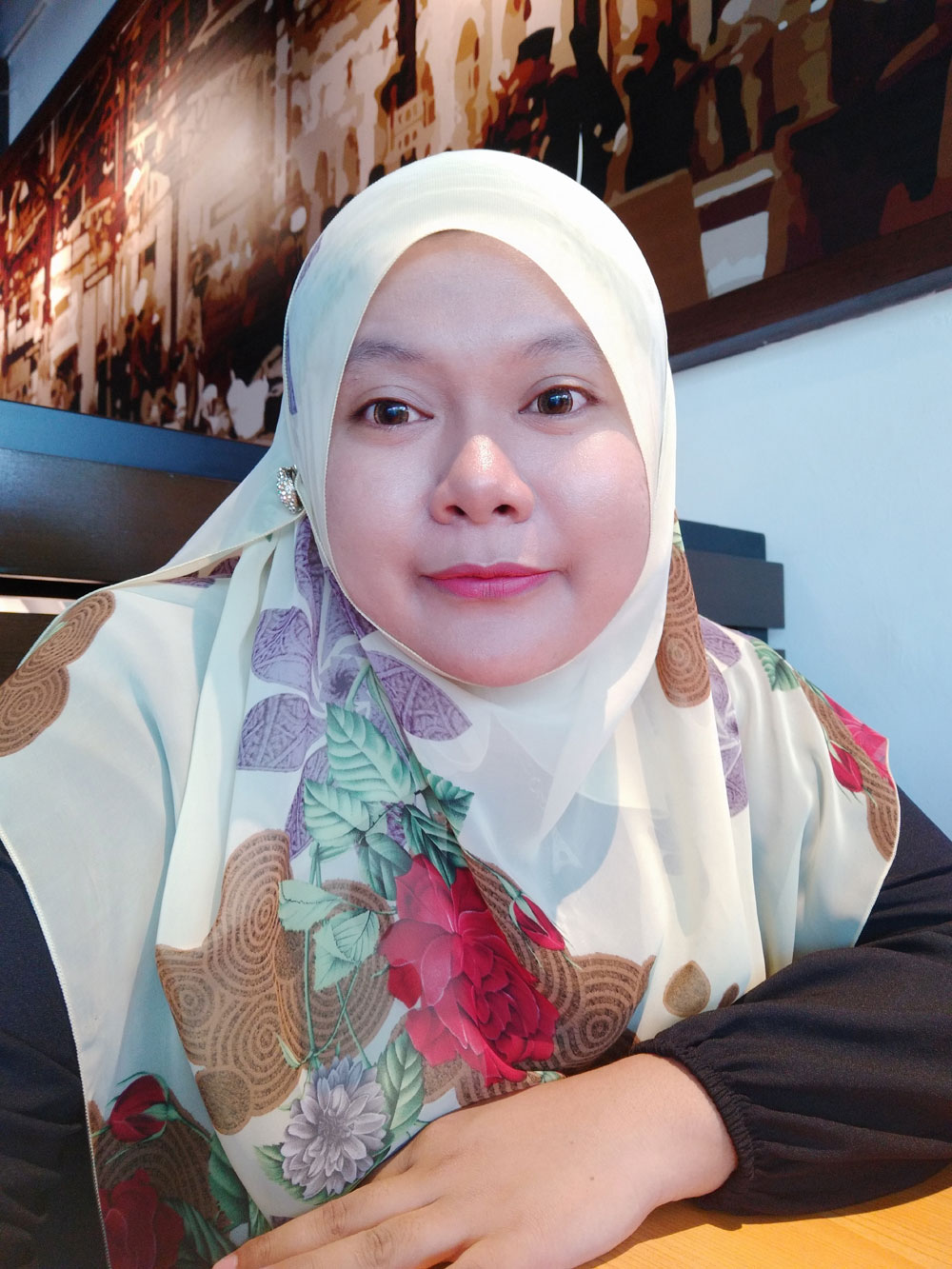 INTI College Nilai Certificate in Business Studies lecturer Maisarah Mahmud allocates extra time for students to upload their answers online as internet connectivity can be a challenge.
Meanwhile, INTI College Nilai's Certificate in Business Studies lecturer Maisarah Mahmud said she too conducted her alternative assessments using Blackboard.
"My Business Statistics paper contains a lot of Mathematical equations, therefore, I cannot type the questions onto Blackboard. So I decided to upload my whole question paper that I created before the MCO (Movement Control Order) into the platform.
"Students are allowed to access the question paper at a certain time and they must also submit their answers before the time allocation runs out as well. After the given time, the students will not be able to submit and will need to talk to their respective Heads of Programme on the next course of action. While this may seem like a challenge, it teaches students to also be aware of time management and deadlines," she said.
Maisarah explained that students were given the same two hours to hand write their answers on paper as they would for a face-to-face assessment, but an extra hour was provided to give students time to scan and upload their paper. At times, internet connectivity was a problem and could delay student submission, she added.
"I feel this alternative assessment method, if done with proper monitoring, can be just as good in evaluating students' knowledge as face-to-face assessments in class," she concluded.
1 https://www.thestar.com.my/news/nation/2020/06/17/interactive-with-no-physical-classes-until-dec-31-local-varsities-are-switching-exam-methods