Students from INTI International College Subang's Center of Art & Design (ICAD) recently returned to the runway to showcase stunning designs to industry elites, family, friends, and the public. The INTICHANGE08 fashion show featured different concepts through the work of five Diploma in Fashion Design students.
The annual fashion show, which has a reputation of churning out future stars in the industry, is themed 'Out of Order' this year. The theme celebrates the combination of diverse creatives working towards a single objective – embracing the craftsmanship of garment construction and the art of fashion design.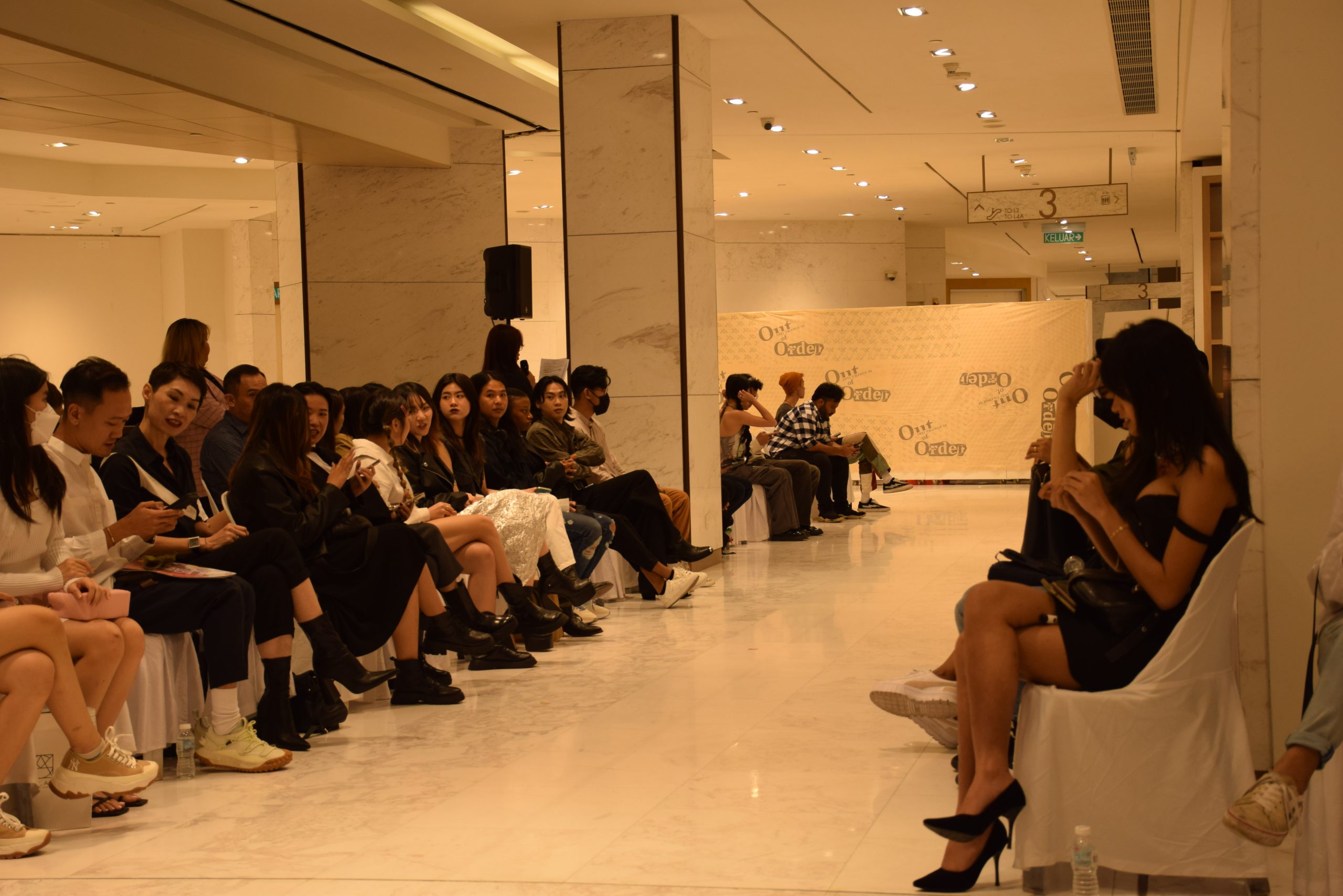 The annual INITICHANGE fashion show, themed 'Out of Order' this year, was held at The Shoppes at Four Seasons Place.
Explaining the idea behind the theme, Ang Tong Yin, the Dean of ICAD, said it represents the work put in by the students.
"The theme 'Out of Order' expresses the students' mature state of mind and how they constantly think out of the box. At ICAD, we not only motivate those within our circle but celebrate their successes as well. These budding professionals will drive massive changes in the industry, and we as educators will always be there to cheer them on.
"This showcase is an excellent opportunity for them to embrace their talents while carrying themselves confidently through their creations before successful designers in the industry," she said.
The esteemed panel of judges for the showcase consisted of Beatrice Looi, Fashion Couturier, Adrian Chee, Executive Producer of the Mercedes-Benz Fashion Week KL, and Alice Jane, Founder of A-Jane.
Louise Yee, Head of the Diploma in Fashion Design programme, said fashion shows provide a platform for students to unleash their creativity and show off their talent to potential opportunities in the fashion world.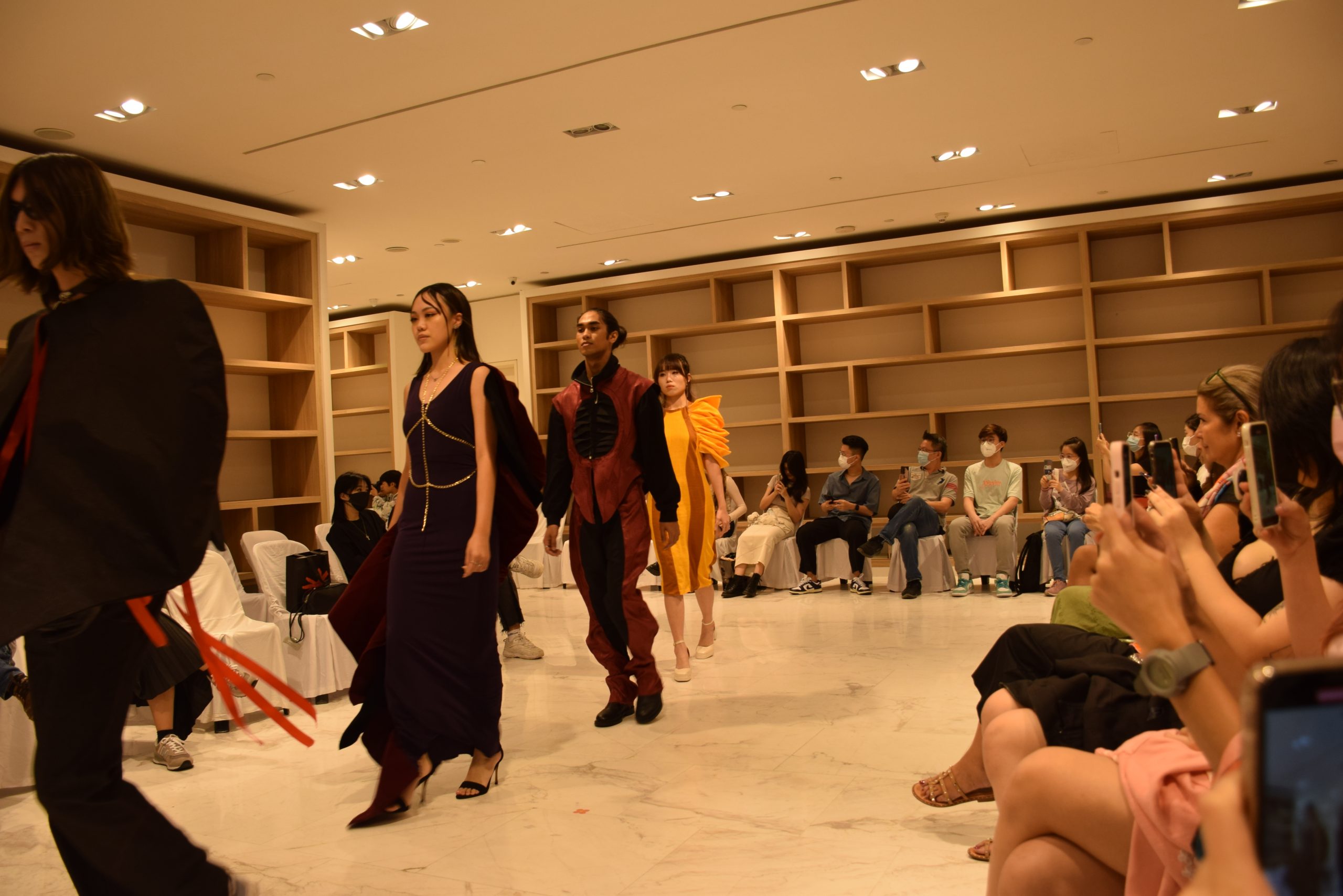 Models strutting the runway with the collections produced by Diploma in Fashion Design students Tan Quan Yi, Ally Nur Allysa, Andy Lew Sin Yi, Rain Tan Ying Fei, and Kaylie Kong Xuan Nyii.
"The fast fashion culture is a lucrative business. We understand the importance of educating our students on sustainable fashion and technological knowledge. I must say that fashion designers and the creative fashion industry both have the power to change current trends to ensure a better future by caring for the environment," she said.
The event held at The Shoppes at Four Seasons Place featured collections named Huntre Spirit by Tan Quan Yi, Buzzin' by Ally Nur Allysa, Bewildered by Andy Lew Sin Yi, Snowdrop by Rain Tan Ying Fei and Fou D'Amour by Kaylie Kong Xuan Nyii.
Bees were the inspiration for the designs created by 20-year-old Allysa.
"The silhouettes, colours and patterns are based on a bee's nature, anatomy, and its colours. The designs are made for modern Muslimah clothing while connecting it to my Chinese Muslim roots," explained Allysa who also admitted that although there were disagreements in the days leading to the event, the team came together and produced a successful showcase.
Allysa shared that she aspires to become a designer and select clients and events that she would like to sew for. In her opinion, the industry will continue to thrive as there are many untapped markets that current designers are not willing to explore or take risks.
Andy, who hails from Johor Bahru, feels that INTICHANGE08 was an exceptional experience.
"I imagined it to be a simple process, but I was wrong. To my surprise, an event involves details that you never knew existed. Regardless of the hectic preparation process, this fashion showcase fascinated me, especially the number of people and effort it involved. Now I truly understand what teamwork all is about," he said.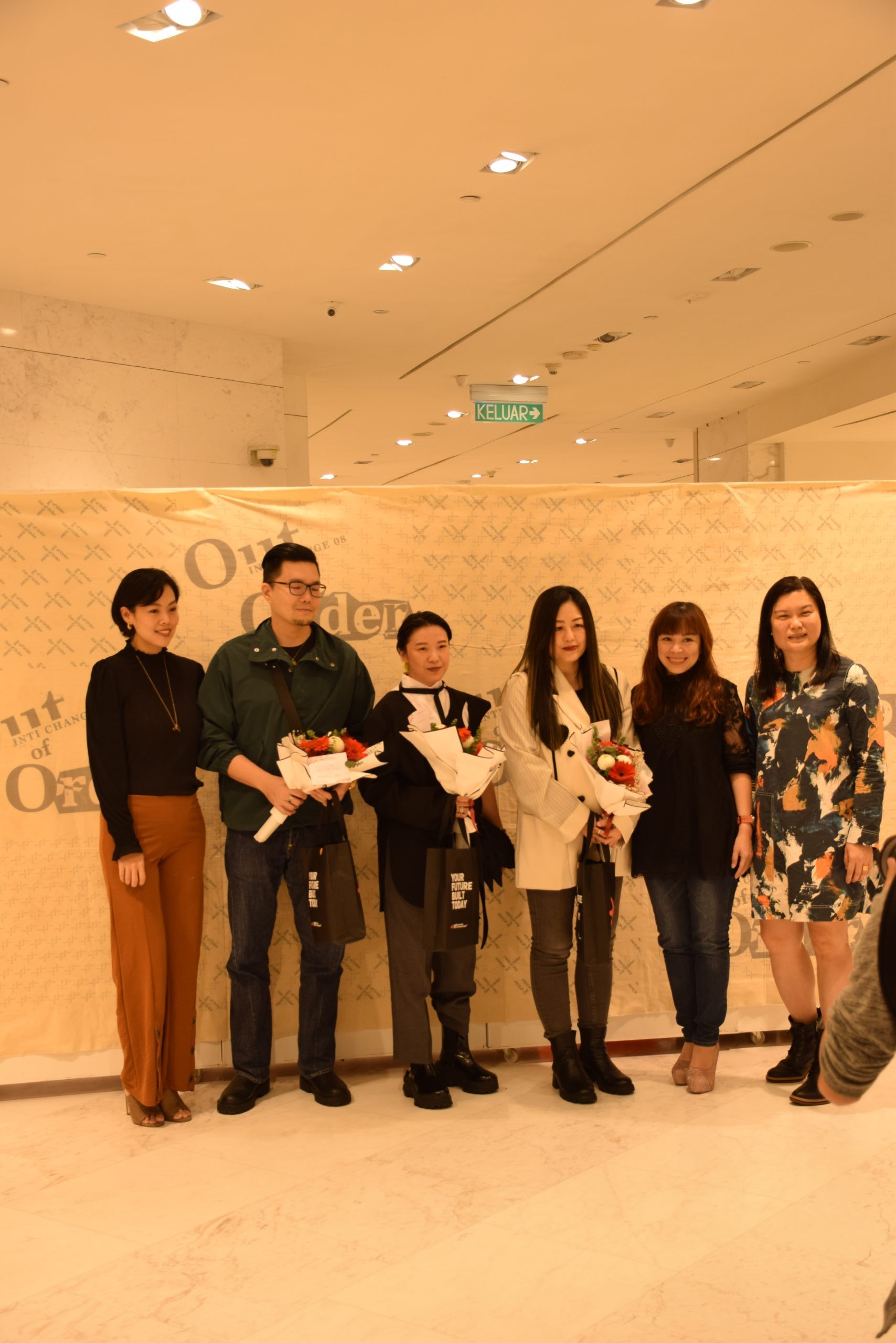 Louise Yee (first from left), Head of the Diploma in Fashion Design programme at INTI International College Subang, Dr. Jane Lim (second from right), Vice President of Campus Academic Operations, INTI International University & Colleges and Chief Executive of INTI International College Subang, and Ang Tong Yin (first from right), Dean of the INTI Centre of Art & Design at INTI International College Subang pose with the judges of INTICHANGE08.
According to Andy, his design inspiration came from the clothing itself.
"I tried to use and incorporate various pattern drafting techniques, finishing details and overall silhouette to achieve the mood I wanted, which is the mood of melancholy and decadence," said Andy who is excited about what the future holds for him.
Another student, Kaylie, always had a passion to bring her ideas to life through the outfits and garments she designs.
Sharing more about her line of creations, Kaylie said her inspiration came from the Netflix series Bridgerton.
"The name of my collection is 'Fou D'Amour', which means madly in love. It reflects Indian and Western culture portrayed through the garments worn by the characters in the series.
"I plan to start up my own brand that will hopefully be well-known around the world. Surviving the industry will be a challenge because competition is great, but I am confident that I will be able to make a difference," said Kaylie who will be interning at clothing label Motoguo and hopes to discover things that were not taught during her diploma years.
INTICHANGE is a platform that continues to produce future designers. Empowered by this opportunity to apply their talent and express their ideas in their own distinctive style, ICAD graduates can look forward to becoming versatile, adaptable, and enterprising professionals that are always on top of the latest trends.